Affiliate Disclosure: As an Amazon Associate I earn from qualifying purchases. Details
A common conception suggests that the more a watch costs, the better it eventually is.
It holds true to a large extent because those watch brands that have heavily invested in upping the quality standards and implementing horological innovations have indeed delivered masterpieces worthy of admiration.
However, not all the brands sell their timepieces for astronomical prices. Can they be called low-quality, then? Absolutely not!
Dozens of affordable watch manufacturers have implemented awe-inspiring innovations or mouthwatering styles that have shaped the course of the industry, luring millions of wearers to buy their products. Quite often, the watches will last for decades as well when adequately taken care of.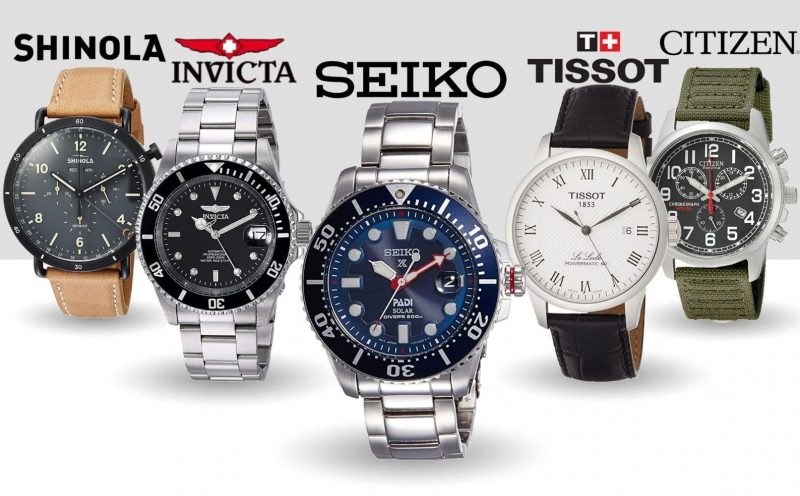 For taking much of the research off your shoulders, we've put together a comprehensive list of the best affordable watch brands for men that fall into the group of those manufacturers whose timepieces are both low-priced and reliable at the same time.

Best Affordable Watch Brands
The different types of watches from these companies regularly sell for less than $500, with some of them even below the $100 line.
Besides the price indication, we've also highlighted the places of productions and the brands' standout collections you should look out for.
If you're only interested in Swiss brands, visit our extended list of the affordable Swiss watch brands.
Without further ado, here are the top affordable watch brands that a man can buy.

Seiko
Founded: 1881
Place of production: Japan
Notable collections: Prospex, Seiko 5, Astron, Presage, Premier
Price: quartz from $100, automatic from $100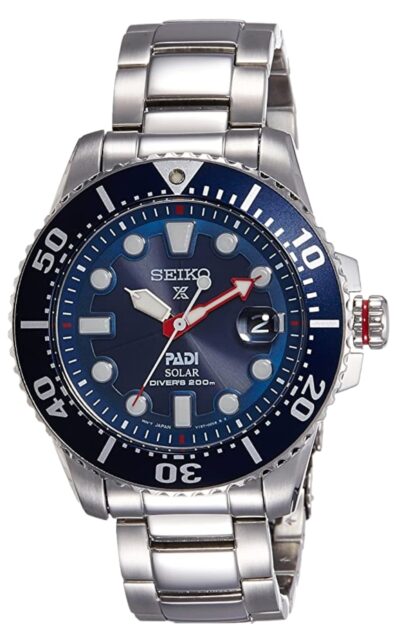 Read More: Seiko brand review I Best Seiko watches
Often regarded by many as the best affordable brand of all time, Seiko surely leaves no space to doubt in it. Pioneering quartz timekeeping, Kinetic movement, and GPS solar technology, the Japanese powerhouse has written some bold chapters into the history books.
These days, Seiko is probably best known for its wide variety of top-notch automatic and solar watches with more than just appealing price tags for the quality. For instance, Seiko's dive watches typically come with sub-$500 valuations, often eclipsing those brands with similar quality levels that cost well above the thousand dollar line.
Amongst the hundreds of Seiko models available, the brand catches an eye with the array of calibers, ranging from classic quartz and automatic to unique Kinetic and Spring Drive movements. The various timing mechanisms come in all sorts of styles a man can think of, providing the buyers with a pleasant selection dilemma.
---

Citizen
Founded: 1918
Place of production: Japan
Notable collections: Promaster, World Chronograph A-T, Chandler, Corso, Brycen
Price: Eco-Drive from $100, automatic from $200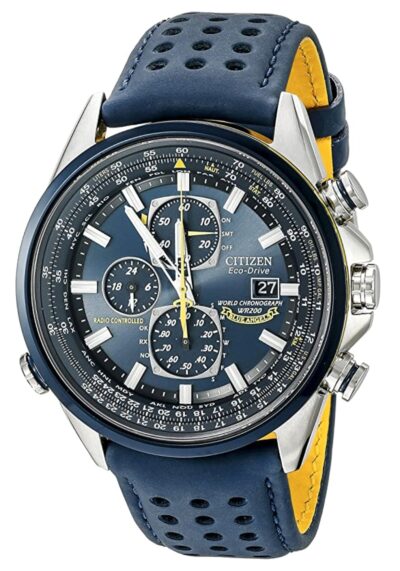 Read more: Citizen brand review I Best Citizen watches
Citizen is another Japanese powerhouse that has contributed to the country's success story in the watchmaking world. Frequent comparisons between Seiko and Citizen vividly showcase how close these two brands really are in terms of quality and prices.
If there were only one word to describe the brand, it would be innovativeness. When nearly 70% of the models run on solar-powered Eco-Drive technology that often comes with atomic timekeeping and Super Titanium, there just can't be any better word summarizing the Japanese manufacturer.
The best part of Citizen watches is that they won't cost you an arm and a leg, considering the innovations they usually come with. A typical solar-powered timepiece will cost you around 200-300 dollars, which is a fraction of the price you'd have to pay for a luxury label.
---

Tissot
Founded: 1853
Place of production: Switzerland
Notable collections: Le Locle, Seastar 1000, T-Touch, Chemin de Tourelles
Price: quartz from $200, automatic from $300
Read more: Tissot brand review I Tissot vs Seiko
Tissot is one of the founding members of the predecessor of Swatch Group, currently the largest watch conglomerate in the world. Being a subsidiary of the organization has its numerous perks, which has eventually helped Tissot build a glittering reputation.
Unlike its luxurious compatriots of Rolex and Omega, the Swiss brand Tissot caters to the market segment that doesn't have the resources or willingness to pay thousands of dollars for a Swiss-made timepiece. Yet, it doesn't mean the company lacks in quality in any way.
Tissot watches come with Swiss-made ETA quartz and automatic movements that are both reliable and accurate. One of the standout calibers, for instance, is the Powermatic 80 that holds a magnificent 80 hours of power reserve, which is rather unusual for an automatic movement.
With the majority of timepieces staying conveniently between $200-$700, you'll receive the utmost Swiss quality for the bucks spent.
---

Hamilton
Founded: 1892
Place of production: Switzerland
Notable collections: Khaki Field, Khaki Navy, Jazzmaster, Ventura
Price: quartz from $300, automatic from $450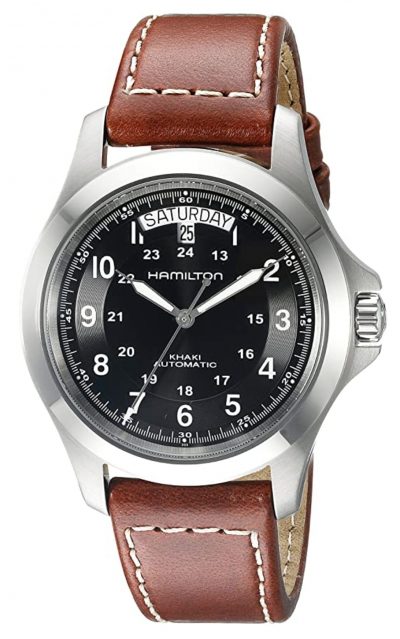 Read more: Hamilton brand review I Tissot vs Hamilton
Hamilton was once an American brand that often featured on the big screen in Hollywood. Today, it belongs to Swatch Group, carries the Swiss-made tag, and harvests the crops that come with this prestigious label. However, the American roots are still deep within its design, and Hollywood appearances keep coming.
The so-called celebrity brand has featured in more than five hundred blockbusters, including The Martian, Men in Black, Interstellar, and Tenet. The reason for Hamilton watches' ongoing inclusion in world-famous films is quite straightforward – they possess high-quality standards and look worthy of displaying on main characters' wrists.
You'll also find vintage timepieces honoring the American heritage, ultra-classic dress watches for festive occasions and unorthodoxly shaped triangle wristwatches alongside the contemporary analog and chronograph styles. With prices well below the $1,000 line, Hamilton is one of the best affordable watch brands a man can have.
---

G-Shock
Founded: 1983
Place of production: Japan
Notable models: GW-9400, GA-100, GWG-1000, G-Steel
Price: $50 to $1,500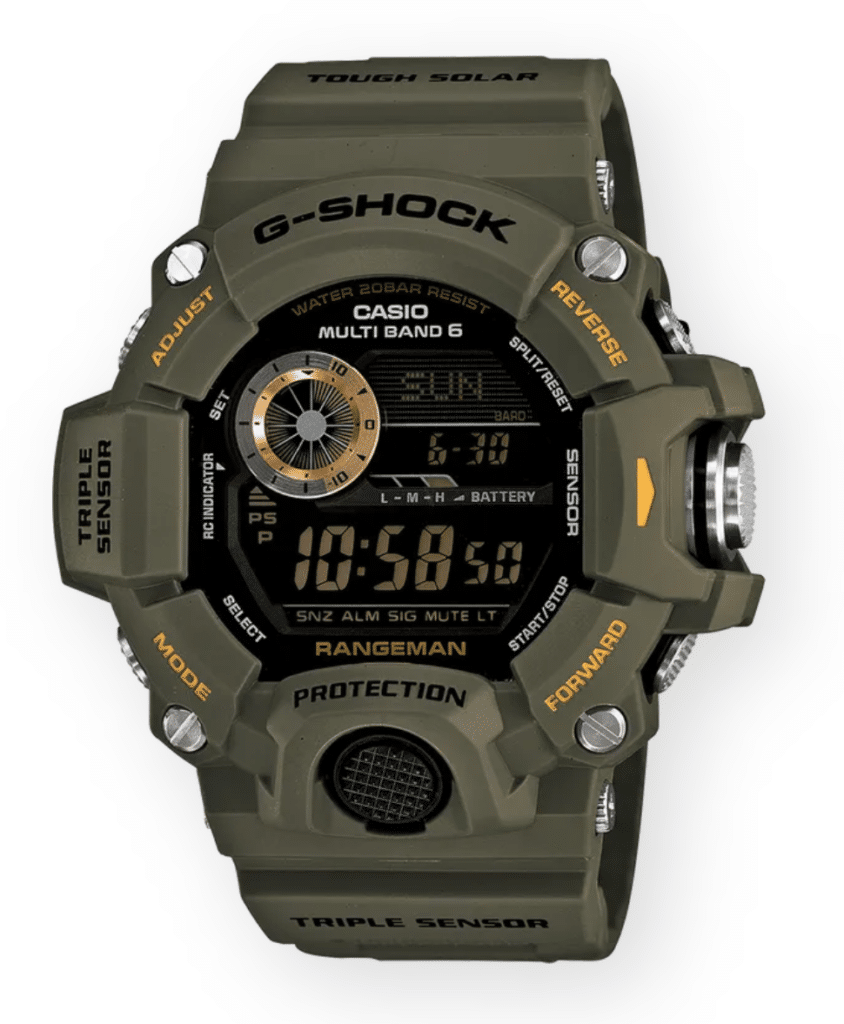 Read more: G-Shock brand review
Although G-Shock is not an independent brand but instead a line of wristwear from Casio, the scope of various watches is so enormous that it could well be an independent brand of its own.
The G-Shocks are the Chuck Norrises among the watches – they look tough, act tough, and are incredibly difficult to break. All the watches are 200m (660ft) water-resistant, come with an electro-luminescent backlight, and possess several resistances to shocks.
The timepieces are not just rugged and tough but feature numerous functions the wearers could make use of, such as atomic time, altimeter/barometer, compass, and thermometer. There are not many watch brands that have equipped its watches with so many features as G-Shock has done.
---

Bulova
Founded: 1875
Place of production: Japan, Hong Kong
Notable collections: Precisionist, CURV, Marine Star, Lunar Pilot, Maquina
Price: quartz from $150, automatic from $250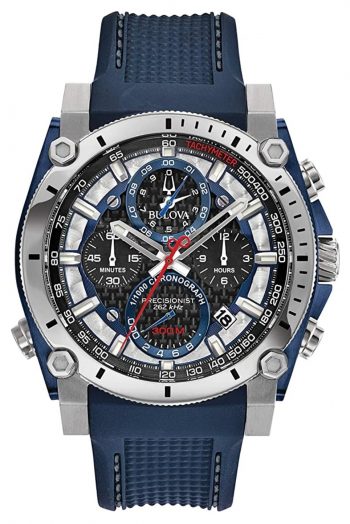 Read more: Bulova brand review I Best Bulova watches
The American brand attracts attention with eye-catching and bold designs for fashion-minded wearers. What sets Bulova apart from the mainstream fashion brands, though, is the high level of quality and innovations it puts into the watches.
Take, for example, the Precisionist line that has a magnificent +/-10 second accuracy per year, outperforming typical quartzes by more than ten times. A neat extra you'll get from such a watch is also the perfect second hand sweeping motion, which adds real extravagance and flair.
Since Citizen Watch Co. owns Bulova, the watches run on Miyota quartz and automatic movements. Frequent comparisons between Citizen and Bulova are therefore understandable.
The materials the timepieces are made of are also of high quality. Therefore, it's no wonder Bulova offers an extended 3-year warranty period because the possibility of malfunctions or breakdowns is minimal.
---

Orient
Founded: 1950
Place of production: Japan
Notable models: Mako II, Ray II, Bambino, Star
Prices: quartz from $70, automatic from $120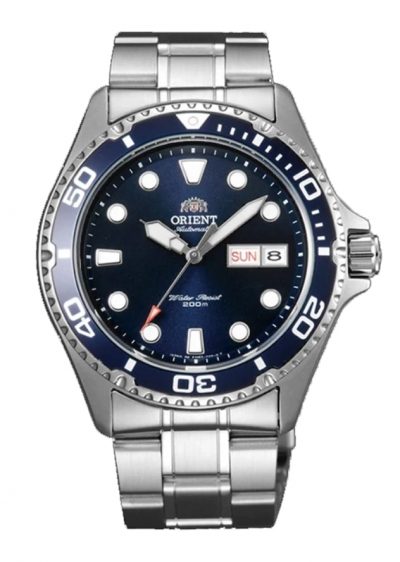 Read more: Orient brand review I Orient vs Seiko
When Bulova equips its wristwatches with Miyota movements, then Orient, yet another highly acknowledged Japanese watch manufacturer produces its mechanical calibers in-house. The F6922 caliber holds a terrific reputation for its durability and accuracy and is available in most of the major models, including the Mako II and Ray II.
The styles range from professional dive watches to elegant dress pieces, costing only a little more than $100. You'll also find some real gems from the line-up when the entirely Japanese-made Orient Star models come with moon-phase displays and power reserve indicators.
---

Victorinox
Founded: 1884
Place of production: Switzerland
Notable collections: I.N.O.X., Alliance, Maverick, Airboss, Fieldforce
Prices: quartz from $100, automatic from $500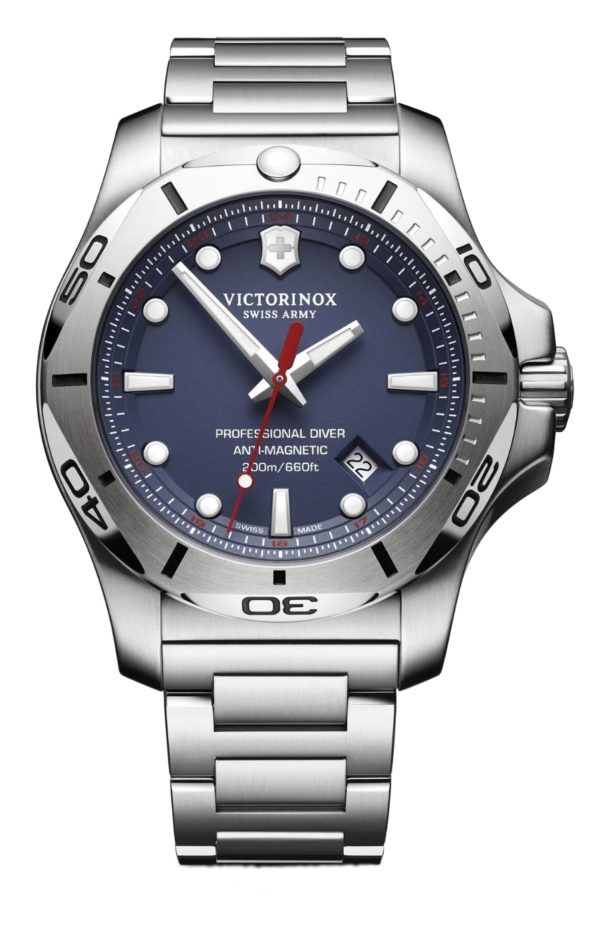 Read more: Victorinox brand review
The next entry among the best affordable watch brands for men is Victorinox – a Swiss company that decided to enter the watchmaking industry after a successful Swiss Army knife production. And it really has been a blessing for all the military-inspired watch devotees because the level of craftsmanship and durability is world-class.
The brand's flagship line, the I.N.O.X. collection, is the most tested and quality-checked. By going through more than 130 assurance tests, including a 10-meter drop, 8-ton pressure resistance, and temperature shock resistance, the timepieces can freely compete with G-Shocks for the most resistant watches in the world.
Victorinox is also one of the most affordable Swiss watch brands, with the majority of quartz tickers available for only a couple of hundred dollars.
---

Casio
Founded: 1946
Place of production: Japan
Notable collections: G-Shock, Pro Trek, Edifice, Illuminator
Prices: $20 to $1,500
Casio has a proven reputation in the industry, which often places the brand in front of the queue when it comes to affordable yet highly durable timepieces. Due to the high production volume of various models, the question of whether to buy one of the brand's watches is secondary to the matter of which one to choose from the hundreds on offer.
Besides the famous G-Shock line we covered earlier in this post, Casio produces a plethora of other ultra-reliable timepieces as well. For instance, the Pro Trek collection is spot on for hikers and outdoorsmen, while the Edifice line offers sophisticated looks in combination with long-lasting materials.
Casio's retro watches are legends among the vintage style admirers with their quadrangle cases and simple digital displays. You'll also come across atomic watches, vibrating alarm watches, classic dress pieces, hunting watches, and many more.
---

Timex
Founded: 1854
Place of production: USA, Philippines
Notable collections: Ironman, Expedition, Weekender, Waterbury, American Documents
Prices: quartz from $30, automatic from $200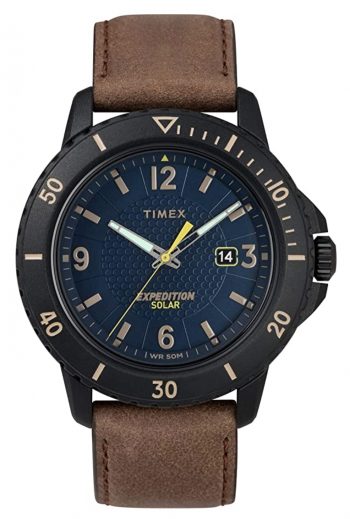 Read more: Timex brand review
Providing stiff competition to Casio for the top spot among the best watches below the $100 line is its American counterpart Timex. Despite the brand's often dirt-cheap prices of wristwear that don't suggest acknowledged quality standards, Timex has been able to convene buyers that long-lasting timepieces CAN cost 50 dollars or so.
Another factor that has helped Timex achieve the appreciated reputation is the world-famous greenish-blue Indiglo backlight available in most timepieces. The glow is so distinct that differentiating a Timex from other luminescent watches is relatively easy, even for an untrained eye.
The two celebrity models you should definitely check out are the Timex Ironman and the Expedition Solar Gallatin. While the first one suits sports enthusiasts, especially triathletes, the latter perfectly fits hikers and campers.
---

Frederique Constant
Founded: 1988
Place of production: Switzerland
Notable collections: Classic, Slimline, Notify Chrono, Yacht Timer
Prices: quartz from $300, automatic from $800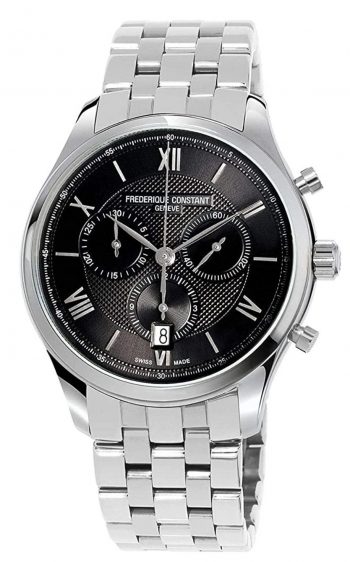 Frederique Constant is owned by Citizen Watch Co., but it's still a through and through Swiss manufacturer having all the production conducted in Switzerland. Although the watches are priced higher than the likes of Tissot or Hamilton, they are nevertheless affordable considering their materials and calibers.
Frederique Constant equips part of its watches with in-house mechanical calibers, while the other part is sourced from ETA. The build quality is premium-class when scratch-resistant sapphire can be found in every single model in their line-up.
The prime characteristic of Frederique Constant watches is elegance – classic and traditional styles give a much more luxurious appeal than the prices would suggest.
---

Luminox
Founded: 1989
Place of production: Switzerland
Notable collections: EVO Navy SEAL, Leatherback Sea Turtle, Pacific Diver
Prices: quartz from $200, automatic from $700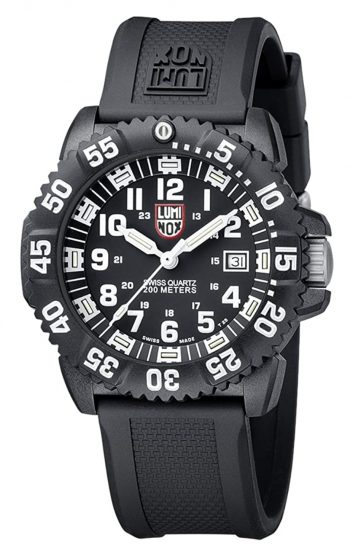 Read more: Luminox brand review
Luminox belongs to the best affordable watch brands for numerous reasons.
First off, the timepieces are widely employed by the U.S. Navy SEALs, which is a true sign of quality. Secondly, they utilize Luminox Light Technology (LTT), a self-powered illumination that doesn't require any battery power nor frequent light source. And finally, the brand markets these highly innovative watches for desirable prices.
Luminox watches look rugged, have considerably large bezels, and typically come in carbon compound cases that are lightweight and very scratch-resistant.
The timepieces go well with men that spend most of their time outdoors rather than indoors. Therefore, it's no wonder thousands of police officers, military personnel, athletes, and hikers have opted for Luminox pieces.
---

Raymond Weil
Founded: 1976
Place of production: Switzerland
Notable collections: Freelancer, Maestro, Tango, Parsifal, Mozart
Prices: quartz from $400, automatic from $600
Raymond Weil is a very similar brand to a previously covered Frederique Constant in terms of appearance and quality – both of them excel in the sophisticated dress watch category. Similarly to the latter, Raymond Weil's timepieces provide a much pricier aesthetics that one would suggest.
Established in 1976 in Switzerland, the brand finds inspiration for designs from classical music. Thus, many of Raymond Weil's collections carry the famous names, for instance, Mozart, Tango, and Parsifal.
Along with the traditional analog faces, you'll find timepieces with skeletonized dials and open-heart designs, and quadrangle watches with Roman numerics, but also chronograph watches for sportier occasions (although even these look too classy to be considered genuine sportswear).
---

Fossil
Founded: 1984
Place of production: International
Notable collections: Townsman, Minimalist, FB, Grant
Prices: quartz from $50, automatic from $150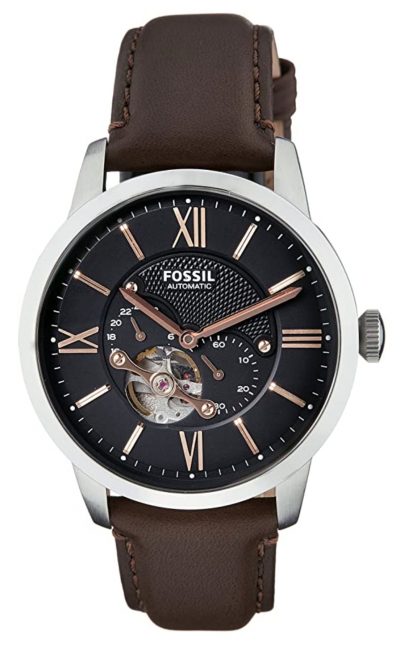 Read more: Fossil brand review I Best Fossil watches
The American brand of Fossil is famous for its flashy watches in all the imaginable styles, whether it be sports, dive, dress, or chronograph. Not only does Fossil design wristwear for itself, but for several other notable fashion brands under the Fossil Group, such as Diesel, Emporio Armani, and Michael Kors.
The thing with fashion watches is that they tend to last for only a couple of years, just about the time until the new wave of fashion hits in. Fossil, on the other hand, has proven doubters wrong by manufacturing models outperforming the typical fashion pieces on the market.
One of Fossil's recent success stories has been the introduction of smartwatches. The entirely swim-proof wearables run on Android and iPhone operation systems, and, most importantly, provide a much cheaper alternative to Samsung and Apple equivalents.
---

Movado
Founded: 1881
Place of production: Switzerland
Notable collections: Museum Classic, BOLD, Heritage
Prices: quartz from $300, automatic from $500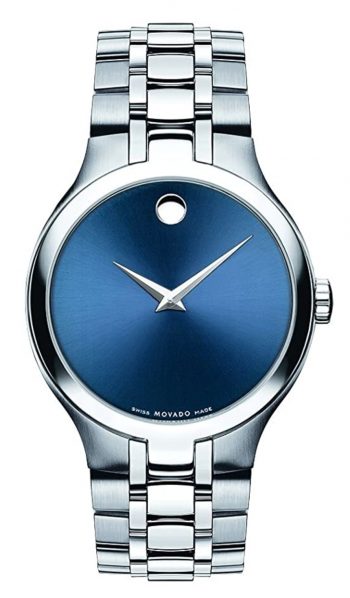 Read more: Movado watches review
If you're the kind of person who wants to steer away from everything that is to do with flashiness and flair, maybe the next affordable watch brand on this list might be your best fit. Movado, a Swiss-made American brand, has caught worldwide attention with its ultra-minimalist design.
The trend towards minimalism started with a Museum Watch – a timepiece with the only noticeable designing element of a single dot at 12 o'clock. The unorthodox watch design was so unique (yet so simple) that it was selected for the permanent design collection of the Museum of Modern Art, New York, in 1960.
While most of Movado's models follow the same pattern, there are still a selection of wristwear with additional styling elements other than only the dot. However, don't expect them to be as filled to the brim as a Citizen or Bulova timepiece.
---

Wenger
Founded: 1893
Place of production: Switzerland
Notable collections: Avenue, Attitude, Seaforce, Urban
Prices: quartz from $100, automatic from $400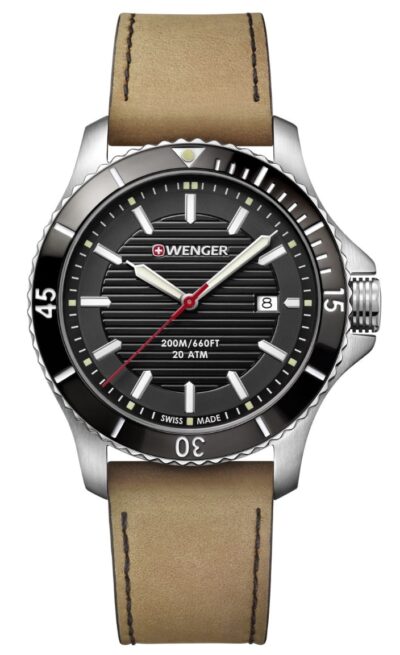 Wenger and Victorinox were fierce rivals for competing for the top spot in producing the best Swiss Army knives in the world.
The competition became even bigger when both decided to manufacture wristwatches until a business agreement settled the rivalry. Victorinox acquired Wenger in 2005, which eventually set a thriving base for both brands' joint quality enhancements and developments.
Compared to Victorinox, Wenger sells its wristwear for a little less and provides a broader array of styles. The Swiss-made timepieces are also simpler in style, making them perfect for casual attires to be worn daily.
Most watches are powered by reliable quartz movements with the number of automatic calibers somewhat limited, but it also means that the timepieces are conveniently priced well below the $500 mark.
---

Shinola
Founded: 2011
Place of production: USA
Notable collections: Canfield, Runwell, Guardian, Monster
Prices: quartz from $400, automatic from $1,000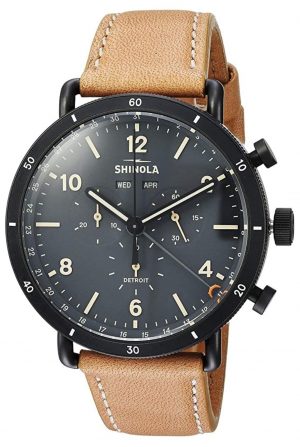 Read more: Shinola watch review
Shinola might be the new kid on the block in the watchmaking business, but the company has already made sure it will not be like any other typical manufacturer.
The brand was established in Detroit by Tom Kartsotis, the owner of Fossil company, with an intention to provide the market with high-quality Made in America watches, something that was missing at such a large scale.
Today, Shinola manufactures nearly half a million timepieces per year in its Detroit production center, providing a job for more than 400 employees.
The watches reflect American watchmaking heritage and honor influential Americans throughout history, including Henry Ford, Muhammad Ali, and Smokey Robinson.
---

Nixon
Founded: 1997
Place of production: China
Notable collections: Regulus, Time Teller, 51-30 Chrono, Sentry
Prices: quartz from $50, automatic from $400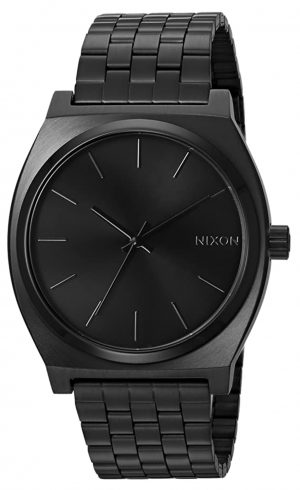 Read more: Nixon watches review
Another American-owned brand Nixon steers away in style and conception when compared to Shinola. The fashion-oriented design and international production place the company alongside its compatriot, Fossil. Though, the flashiness is not as bold.
Nixon produces various types of watches that range from large-cased chronographs to unique-looking digital timepieces. The models may not get much appreciation from watch aficionados but will surely do the job to complement the wrists of fashion-conscious wearers.
---

Alpina
Founded: 1883
Place of production: Switzerland
Notable collections: Alpiner, Startimer, Seastrong
Prices: quartz from $300, automatic from $800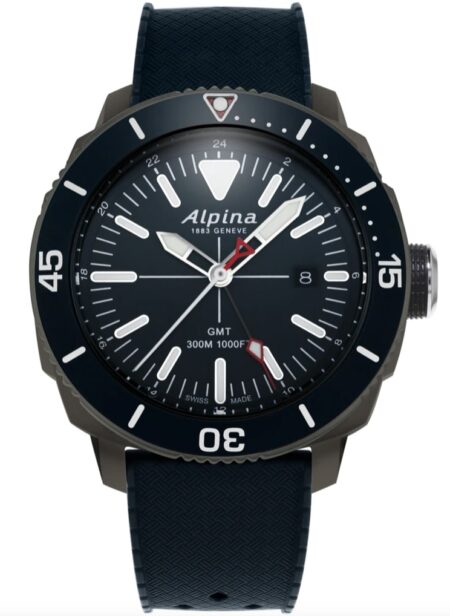 The next watchmaker among the best affordable watch brands represents those Swiss manufacturers that produce their own calibers. Alpina's movements are developed and constructed in the brand's hi-tech lab and go through rigorous tests before going on sale.
Alpina is best known for the sports watches that are built to stand extreme conditions.
The Alpiner collection, for example, is anti-magnetic, water-resistant, and shock-resistant, while the Seastrong line comprises of timepieces to withstand deep water pressure. The brand also produces reliable aviation-inspired watches you'll find from the Startimer collection.
---

Rotary
Founded: 1895
Place of production: Japan, China, Switzerland
Notable collections: Avenger, Cantenbury, Burlington, Windsor
Prices: quartz from $150, automatic from $300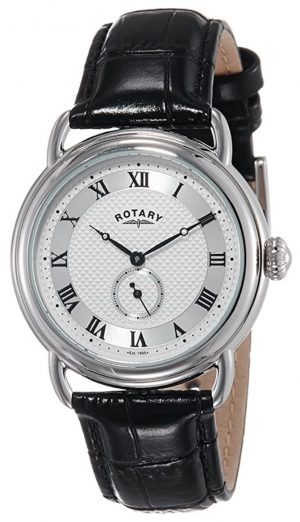 Rotary is a former Swiss brand owned by the Chinese but headquartered in the UK, which often lures people calling it a British watch brand. However, the places of production and watch parts used labels it an internationally made watchmaker, like it is with numerous known brands these days.
The watches run on quartz and automatic mechanisms, have a distinctive "winged wheel" logo, and come in various styles. The majority of Rotary watches feature the so-called Dolphin Standard, which guarantees their aptness for swimming and shallow diving.
The brand is highly appreciated in the UK, where it became almost a national symbol after the World Wars when thousands of Rotary watches found their way to the soldiers' wrists.
---

Swatch
Founded: 1983
Place of production: Switzerland
Notable collections: Irony, Big Bold, Sistem51, 1907 Bau
Prices: quartz from $50, automatic from $120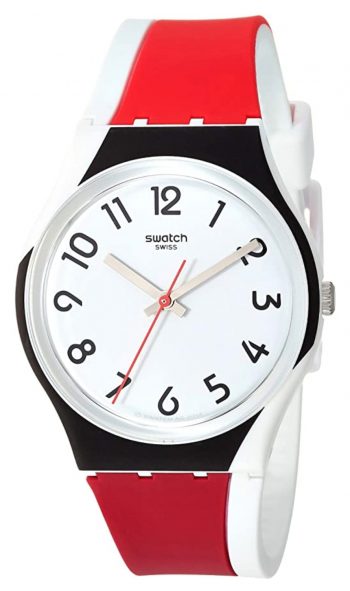 Even though Swatch is a Swiss brand, it competes toe-to-toe with Timex and Casio in providing the most affordable yet quality timepieces. To a large extent, the low valuation can be explained by the employment of plastic and silicone as the prime substance for cases and bracelets, as well as the use of low-end Swiss quartz movements.
Swatch is a brand producing very simplistic yet creative timepieces that are very popular among the younger audience. However, the straightforward design also ensures their use for professions that require clear reading of the time and easy upkeep. That's why several of Swatch pieces make as perfect watches for nurses.
Indeed, Swatch models don't possess the prestige and reputation for placing the brand alongside other acknowledged Swiss watchmakers. But that was the whole point of creating it in 1983 – to provide easy access for audiences craving for reliable, simple, and affordable watches.
---

Guess
Founded: 1981
Place of production: China
Notable models: U0247G3, U0799G1, U0787G1
Prices: quartz from $80, automatic from $200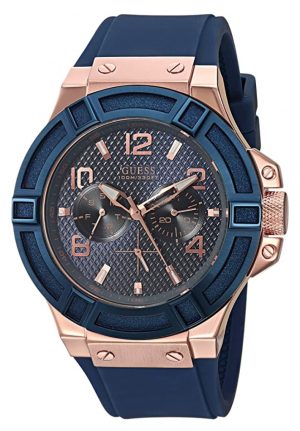 Guess is a world-famous lifestyle brand we've all heard of. Like numerous other similar companies, it has a vast selection of designer watches with mouthwatering styles that are sure to catch attention and appraisal.
Although the timepieces employ cheaper-end quartz movements and are mostly manufactured in low-cost Far East countries, flamboyant designing is the reason that has made them a success story among fashionistas.
Gold and rose-gold toned cases, large textured dials, bold colors, and the posh "Guess" stamped on the watch's face ensure that as long as there are style-conscious people, such timepieces will never cease to exist.
---

Certina
Founded: 1888
Place of production: Switzerland
Notable collections: Aqua, Heritage, Sport, Urban
Prices: quartz from $200, automatic from $300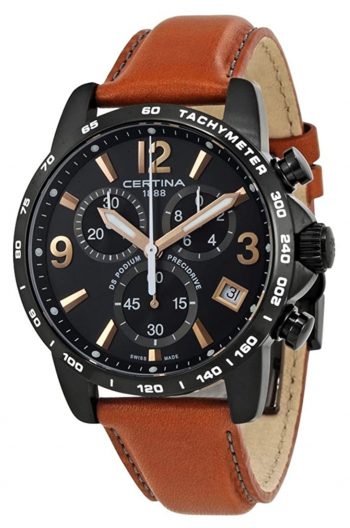 A long history of watchmaking that now stretches over 130 years has assured Certina a decent spot in the European market. However, the values and quality standards the brand actually possesses have gone undeservedly under the radar in comparison to better marketed Swiss companies.
In order to become more recognized, Certina has opted for better quality calibers and more robust materials. Despite the price inflation caused by the quality rise, Certina watches are still very affordable to most buyers.
The prime type the brand emphasizes is racing watches. Therefore, you'll find numerous timepieces with tachymeter bezels and stopwatch features, combined with a masculine design. In fact, focusing on producing such wristwear has earned Certina several partnerships with motoring companies and events, such as Moto GP, WRC, and Sauber F1 team.
---

Invicta
Founded: 1837
Place of production: China
Notable collections: Pro Diver, Bolt, Marvel, Subaqua, Coalition Forces
Prices: quartz from $50, automatic from $100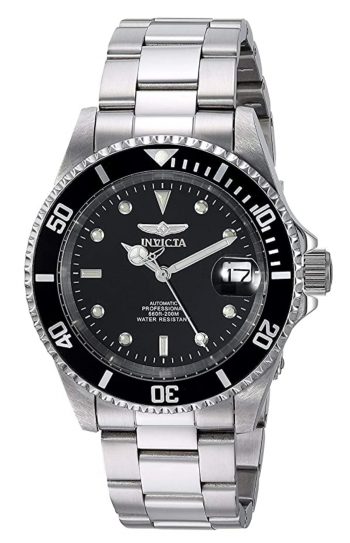 Read more: Invicta brand review I Best Invicta watches
Invicta has earned its place among the best men's affordable watch brands not precisely by the high-quality timepieces it manufactures, but with the ultra-flashy designs and homages to legendary watches at astonishingly low rates.
The former Swiss brand produces bulky gold-plated timepieces, transparent skeleton watches, and comics-inspired watches that take real guts to wear. Besides the flashy wristwear, Invicta has somewhat more modest options available in the dive collection. The most notable of them is the Pro Diver 8926OB – a perfect lookalike for the famous Rolex Submariner.
The watches are usually equipped with Japanese quartz movements and Chinese mechanical calibers, but you'll also come across timepieces carrying the Swiss mechanisms.
---

Nordgreen
Founded: 2017
Place of production: Hong Kong
Notable collections: Pioneer, Native, Philosopher
Prices: quartz from $200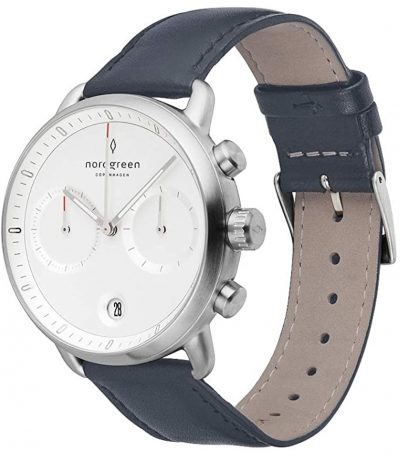 Nordgreen represents the Scandinavian flow of minimalistic watches. Founded in Denmark only a couple of years ago in 2017, the brand emphasizes sustainability and nature preservation (that apparently reasons the "green" in their name).
For example, the employees ride bikes to work and use 100% recycled paper. In addition, Nordgreen has several sustainable partnerships that drive a greener society.
When it comes to watches it manufactures, they're as simple as they go. The primary dial colors are white, black, and blue and feature either simple analog face or humble chronograph sub-dials. All the models run on a quality Japanese quartz movement and come with a sapphire or mineral crystal.
---

Skagen Denmark
Founded: 1989
Place of production: Hong Kong
Notable collections: Signatur, Aaren Kulor, Melbye, Hagen
Prices: quartz from $60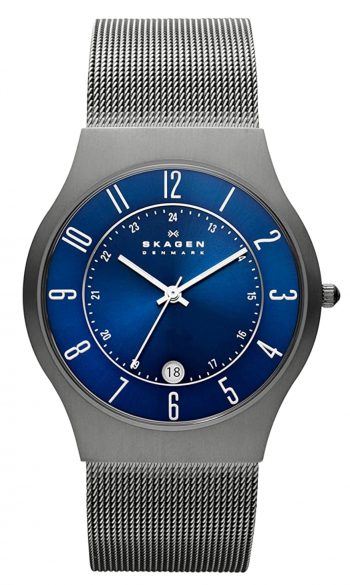 The minimalist design is also prevalent in the next entry of Skagen. However, the Denmark addition in the name is slightly misleading – the company is US-based while the watches are manufactured in China. Other than the founders being Danish and one of the development centers being located in Denmark, there's no other real connection to this European country.
On the other hand, the design is very Scandinavian-like. Therefore, you'll find a plethora of watches with simple analog faces and minimal functions – the timepieces serve the one and only purpose of purely showing time. The low prices may raise concerns over the quality, but most wearers have found the watches worthy of buying.
If you're after ultra-thin watches, then Skagen is a decent choice as most of its line-up is made up of slim timepieces measuring below 9mm in thickness.
---

Stuhrling Original
Founded: 2002
Place of production: China
Notable collections: Legacy, Aquadiver, Tourbillon, Symphony, Monaco
Prices: quartz from $50, automatic from $150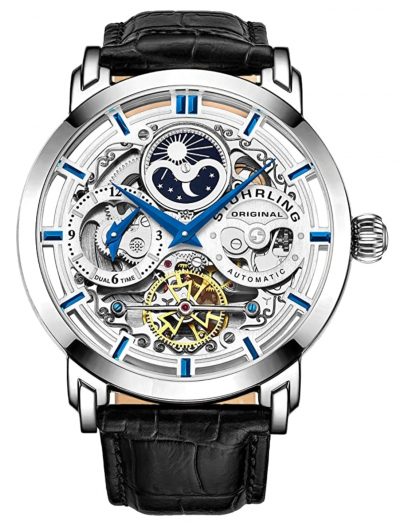 Read more: Stuhrling brand review
If you're not afraid to decorate your wrist with an ultra-flashy skeleton watch, then one of the Stuhrling models would do the job perfectly.
The array of eye-catching timepieces is actually not limited to skeletonized dials when affordable tourbillon watches and vintage mechanical pocket watches are also available in the line-up.
Despite the heavy reliance on low-cost production in South-East Asia, Stuhrling timepieces are actually of decent quality. But what truly matters for those interested in an affordable brand is not where the watches are made but what they offer. In this case, Stuhrling has heaps of style and class at very reasonable prices.
---

Daniel Wellington
Founded: 2011
Place of production: China
Notable collections: Iconic, Classic, Petite
Prices: quartz from $100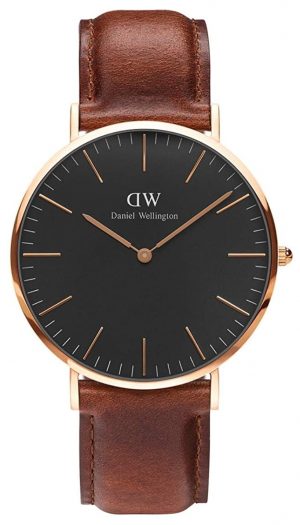 Daniel Wellington is one of the top go-to watch brands for the millennials. The Swedish company started in 2011 by designing minimalistic analog timepieces and marketing them over social media. Now it has become a serious watchmaker, selling millions of models and generating hundreds of millions in revenue per year.
Daniel Wellington watches cost anywhere between $100-$200, are powered by reliable and accurate Miyota quartz movement and come with quality interchangeable straps. The all-round design goes well with professional and casual attires alike, suiting both younger and older audiences.
---

Torgoen
Founded: 2009
Place of production: Swiss/International
Notable collections: T9, T10, T16, T18, T25
Prices: quartz from $150, automatic from $500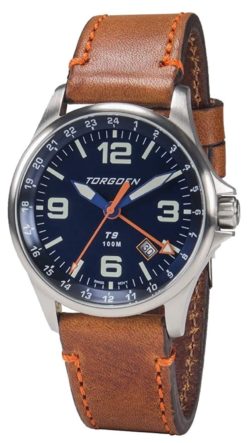 Read more: Torgoen watch review
Torgoen catches an eye with vintage pilot watches that are straightforward yet very durable. Although the brand was established only a bit more than 10 years ago, Torgoen has already gathered a loyal following from aviation enthusiasts for its quality and unique-looking timepieces.
Every single Torgoen watch is equipped with a Swiss movement, mostly quartz. However, about a quarter of the models do not only carry the acknowledged caliber but come with a Swiss Made label and are very reasonably priced, staying in the region of $200-$300.
Torgoen watches come with bold hour numbers, large watch hands, and easily readable dials. Quality-wise, you'll find timepieces with higher-grade stainless steel, sapphire crystal/hardened mineral, and genuine Italian leather bands.
---

Vincero
Founded: 2014
Place of production: China
Notable collections: Chrono S, Kairos, Bellwether
Prices: quartz from $135, automatic from $300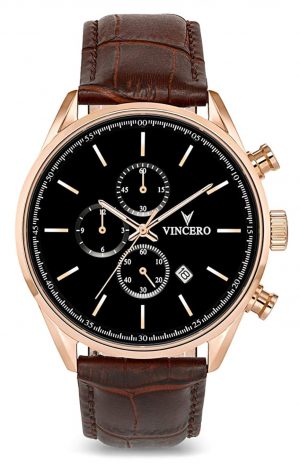 Read more: Vincero brand review
Finishing the list of the best affordable watch brands for men is another so-called social media brand. Vincero emphasizes manufacturing plush watches that look much pricier than the price tag would suggest. With all the models staying in the 150-200 dollar region, there is plenty to choose from for those limited on budget.
Vincero watches employ good materials, such as 316L stainless steel, sapphire-coated mineral crystal, marble case backs, and top-grain leather bands. The latter is, in fact, so good that Vincero watches are considered among the top leather watches in the affordable price category.
In addition, the timepieces run on Miyota quartz and automatic calibers, while some of the models are equipped with a unique mecha-quartz movement.
Vincero suits perfectly for those who appreciate the elegant looks more than the watchmaking virtuosity or historically proven quality standards.

Final Words
As you can see, there is a large number of watch brands that sell good-looking and quality timepieces for very affordable rates.
If you want a professional dive watch, for example, choose a 300-dollar Seiko or Citizen piece over a $3,000 Omega. Or, if a posh dress watch is something you're after, opt for a very reliable Tissot or Frederique Constant instead of Rolex or Zenith.
Not only do the affordable options cost much less but look equally attractive as well, capable of lasting for decades when properly taken care of.
We hope this article has been of great help in identifying the best affordable watch brands according to your exact needs and tastes.

You may also like:
Affiliate Disclosure: As an Amazon Associate I earn from qualifying purchases. Details
Latest posts by Carl Pender
(see all)