Affiliate Disclosure: As an Amazon Associate I earn from qualifying purchases. Details
A common conception suggests that the more a watch costs, the better it eventually is.
It holds true to a large extent because those watch brands that have heavily invested in upping the quality standards and implementing horological innovations have indeed delivered masterpieces worthy of admiration.
However, not all brands sell their timepieces for premium prices. Can they be called low-quality, then? Absolutely not!
Dozens of affordable watch manufacturers have implemented awe-inspiring innovations and mouthwatering styles that have shaped the course of the industry, luring millions of wearers to buy their products.
Quite often, the watches will also last for decades when adequately taken care of.
To take much of the research of discovering these brands off your shoulders, we've put together a comprehensive list of the best affordable watch brands.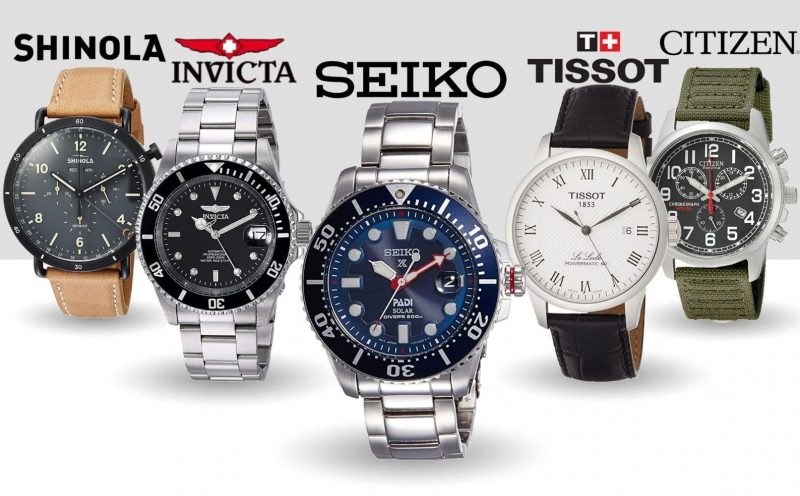 What Is Considered Affordable?
There are loads of watch brands with low-priced timepieces. However, not all of them can be called affordable.
The thing with the term is that affordable refers to something with some quality besides the low price.
Another widely used term, cheap, on the other hand, refers to a low-cost and low-quality product. Naturally, there's a huge difference between affordable and cheap, and they shouldn't be used interchangeably.
Consequently, an affordable watch brand has good-quality watches, yet they are reasonably priced. It's a brand that has shown consistency in producing value for buyers.
On the contrary, a cheap watch brand doesn't invest as much into the quality as it does in the appearance of watches. For example, most dirt-cheap Chinese brands and world-famous fashion brands fall under this description.
Another thing with the term affordable is its quantitative meaning. Is $500 considered affordable? Or $1,000? Or maybe even $2,000?
Although for some buyer segments, paying more than $1,000 for a wristwatch is affordable, the reality is that affordable means a price that doesn't exceed the $1,000 mark.
Naturally, an affordable watch brand is a manufacturer with a plentiful selection of sub-$1,000 watches.

Best Affordable Watch Brands
Now that the term affordable is backed with some tangible dimensions, it's about time to find out the watch brands that produce these timepieces.
Along with the brand description, I've also provided some information regarding the foundation year, notable watch collections, and an approximate price indication.
If you're also interested in an extensive list of affordable Swiss brands, visit the list here.
And if you've made up your mind regarding the brands you would like to lay your eyes on, make sure to check the different types of watches they offer because not every watch may be appropriate for the purpose you would like to wear it for. We have an extensive list of different types of watches with descriptions you can have a look at.
Without further ado, here are the watch brands.

Seiko
Founded: 1881
Notable collections: Prospex, Seiko 5, Astron
Price: quartz from $100, automatic from $100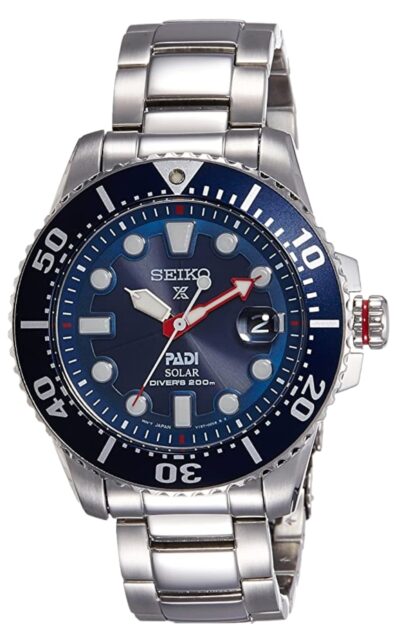 Often regarded as the best affordable watch brand of all time, Seiko surely leaves no space to doubt in it. Pioneering quartz timekeeping, Kinetic movement, and GPS solar technology, the Japanese powerhouse has written some bold chapters into the history books.
These days, Seiko is best known for its wide variety of top-notch automatic and dive watches with very appealing price tags. For instance, Seiko's automatic and dive watches typically cost around $300-$500, often eclipsing those brands with similar quality levels that cost well above the thousand dollar line.
Another trait of the brand is that it catches the eye with the array of different watch calibers, ranging from classic quartz and automatic to unique Kinetic and Spring Drive movements.
With that being said, Seiko is truly a watch brand that works in the best interests of a buyer in offering thought-out technologies combined with appealing aesthetics.
Read More: Seiko watches
---

Citizen
Founded: 1918
Notable collections: Promaster, World Chronograph A-T, Chandler, Brycen
Price: Eco-Drive from $150, automatic from $200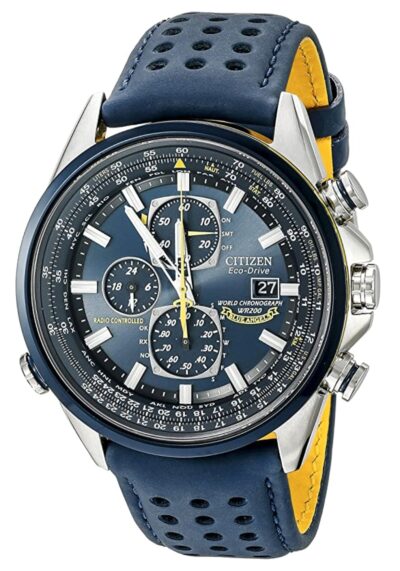 Citizen is another Japanese powerhouse that has contributed to the country's success story in the watchmaking world. Frequent comparisons between Seiko and Citizen vividly showcase how close these two brands really are in terms of quality and prices.
Arguably, the best selling argument for Citizen watches is the Eco-Drive solar technology. It has become so characteristic of the brand when over 70% of its timepieces run on solar power. Furthermore, the technology can be found in a broad selection of timepieces, including dive, dress, chronograph, and pilot watches.
Although the solar movement is overwhelming, Citizen also produces some magnificent automatic watches that are comparable to Seiko automatics.
The best part of Citizen watches is that they won't cost you an arm and a leg, considering the excellent quality they feature. A typical solar-powered timepiece will cost you around 300-500 dollars, which is a fraction of what you'd have to pay for a luxury label.
Read more: Citizen watches
---

Tissot
Founded: 1853
Notable collections: Le Locle, Seastar, Chemin de Tourelles
Price: quartz from $250, automatic from $500
Tissot is one of the founding members of the predecessor of the Swatch Group, currently the largest watch conglomerate in the world. Being a subsidiary of the organization has its numerous perks, which have eventually helped Tissot build on its glittering reputation.
Unlike its luxurious compatriots of Rolex and Omega, the Swiss brand Tissot caters to the affordable market segment. Yet, it doesn't mean the company lacks in quality. In fact, it's the most recognized Swiss brand that sells its watches for less than $1,000.
Tissot watches come with Swiss ETA quartz and automatic movements that are reliable and accurate. One of the standout calibers, for instance, is the automatic Powermatic 80, which holds a magnificent 80 hours of power reserve, which is rather unusual for an automatic movement at a given price range.
The watches cover all the major types, including dive, chronograph, and dress watches. They have superb attention to detail, quality materials, and great specifications.
With the majority of timepieces staying conveniently between $200-$700, you'll receive the utmost Swiss quality for the bucks spent.
Read more: Tissot watches
---

Hamilton
Founded: 1892
Notable collections: Khaki Field, Khaki Navy, Jazzmaster, Ventura
Price: quartz from $300, automatic from $500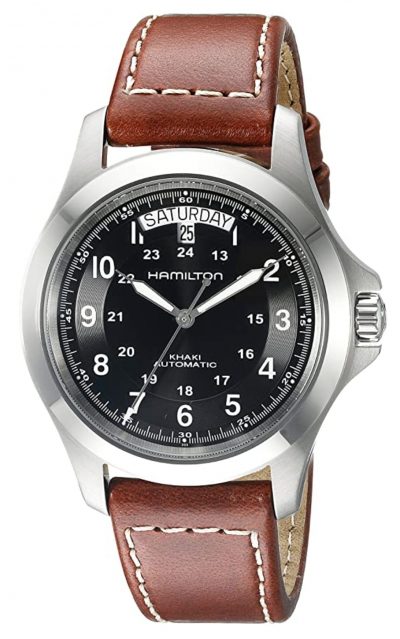 Hamilton is a former American brand that often features on the big screen in Hollywood. Today, it belongs to the Swatch Group, carries the Swiss-made tag, and harvests the crops that come with this prestigious label. However, the American roots are still deep within its design, and Hollywood appearances keep coming.
The so-called celebrity brand has featured in more than five hundred blockbusters, including The Martian, Men in Black, Interstellar, and Tenet. The reason for Hamilton watches' ongoing inclusion in world-famous films is quite simple – they possess high-quality standards and look worthy of displaying on the screens.
Like Tissot, Hamilton employs ETA quartz and automatic calibers that are the cream of the crop in the affordable range. Besides high-quality movements, Hamilton equips its watches with durable materials, including sapphire crystal and high-grade stainless steel.
In terms of styles, the brand has a broad selection that ranges from vintage timepieces honoring the American heritage, classic dress watches for formal occasions, and unorthodoxly shaped triangle wristwatches, alongside the contemporary analog and chronograph styles.
With prices well below the $1,000 line, Hamilton is watch brand to thrive for.
Read more: Hamilton watches
---

G-Shock
Founded: 1983
Notable models: GW-9400, GA-100, GWG-1000, G-Steel
Price: $50 to $1,500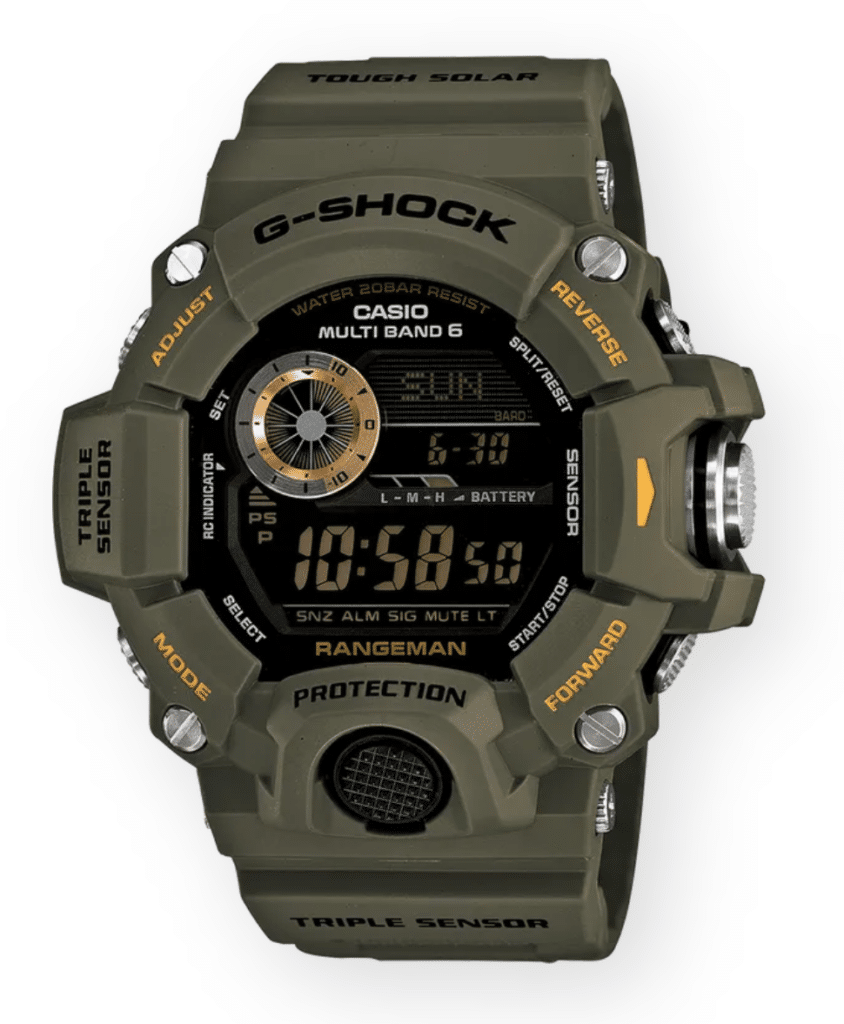 Although G-Shock is not an independent brand but instead a sub-brand of Casio, the scope of various watches is so enormous that it could well be an independent brand of its own.
G-Shock is the Chuck Norris of watches – the timepieces look tough and act tough. All the watches are 200m (660ft) water-resistant, come with an electro-luminescent backlight, and possess several resistances to shocks. The G in G-Shock stands for "gravitational," which means the watches are purpose-built to withstand the extremes.
The timepieces are not just rugged and tough but feature numerous functions the wearers could make use of, such as atomic time, altimeter/barometer, compass, thermometer, stopwatch, and timer. And the list is ongoing. Naturally, you won't find any more complete outdoor watches than the G-Shocks.
Though what you should bear in mind is that G-Shock watches are oversized, while most timepieces measure around 50mm. Therefore, this brand is through and out a sports and adventure brand, with limited suitability for universal wear.
Read more: G-Shock watches
---

Bulova
Founded: 1875
Notable collections: Precisionist, CURV, Marine Star, Maquina
Price: quartz from $150, automatic from $300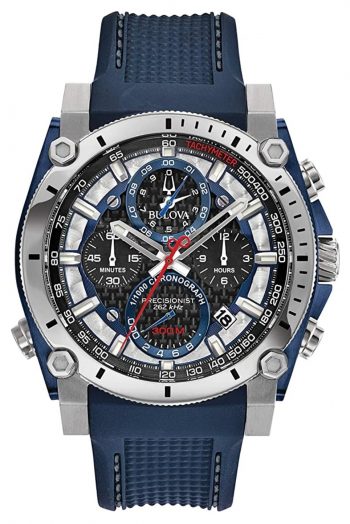 This Japanese-owned American brand attracts attention with eye-catching and bold designs for fashion-minded wearers. However, what sets Bulova apart from the mainstream fashion brands is the high level of quality and innovations put into the watches.
Take, for example, the Precisionist quartz line watches that offer a magnificent +/-10 second accuracy per year; or the CURV watches with curved chronograph movements. These are top-notch innovations that showcase Bulova's commitment to contributing to the development of watches.
Besides Precisionist and CURV watches, as well as the flashy diamond-covered and gold-toned timepieces, the brand has a broad selection for every taste. For instance, it manufactures dive watches, chronographs, dress watches, and pilot watches, among others.
Bulova offers an extended 3-year warranty period, which is a year longer than typical warranty policies. Naturally, it's a sign that the watches are built to last.
Read more: Bulova watches
---

Orient
Founded: 1950
Notable models: Mako, Ray, Kamasu, Bambino, Star
Prices: quartz from $100, automatic from $120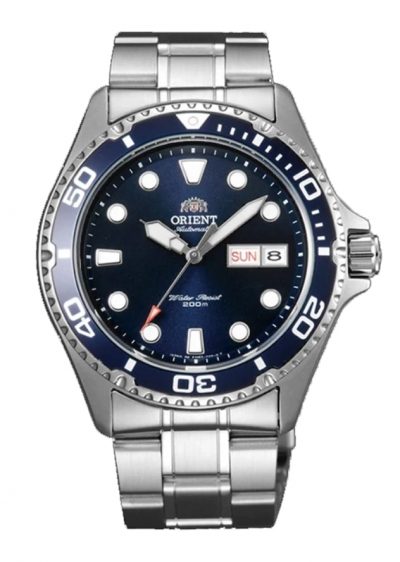 Orient is another success story of Japanese watchmaking, along with Seiko and Citizen. Although this affordable brand is not as famous as the other two, its quality standards are very much comparable. 
What makes Orient special is that it manufactures its mechanical calibers in-house. Only a handful of affordable manufacturers do that. Moreover, these calibers are extremely reliable and keep a wonderful time.
The best-selling Orient models are its dive watches. The likes of Ray, Mako, and Kamasu are not only the brand's best watches but also the best in their immediate price points throughout the whole industry.
You'll also come across the Bambino line of watches. It's a classic dress watch with an automatic caliber that barely exceeds the $100 mark.
Overall, Orient is considered among the best brands to turn to if an entry-level automatic watch is under consideration.
Read more: Orient watches
---

Victorinox
Founded: 1884
Notable collections: I.N.O.X., Alliance, Maverick, Airboss
Prices: quartz from $200, automatic from $800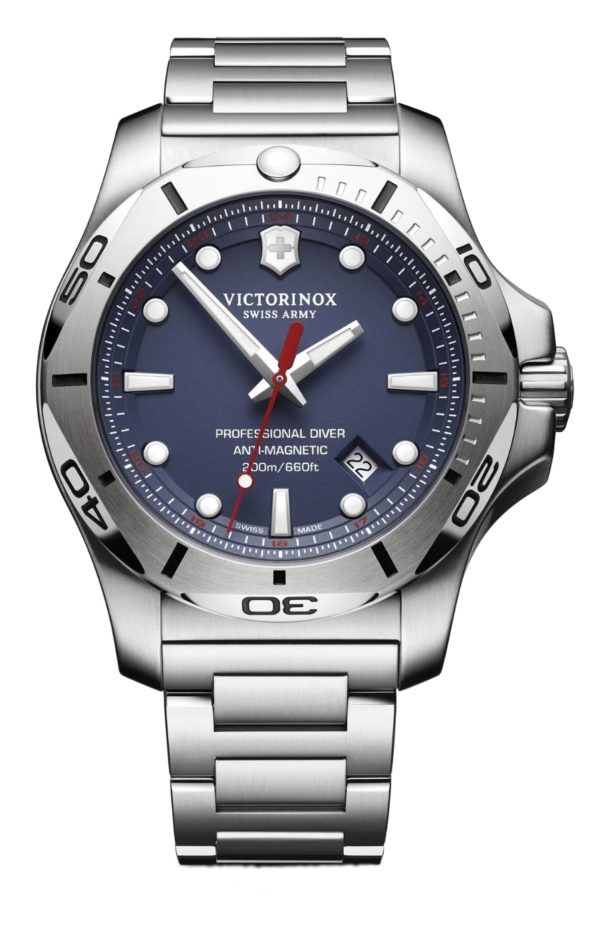 The next entry on this list is Victorinox – a Swiss company that took up the challenge and entered the watchmaking industry after a successful Swiss Army knife production. And it really has been a blessing for all the military watch devotees because the level of craftsmanship and durability is world-class.
The brand's flagship line, the I.N.O.X. collection, is the most tested and quality-checked line that you can get for $500 or so dollars. By going through more than 130 assurance tests, including a 10-meter drop, 8-ton pressure resistance, and temperature shock resistance, the timepieces can freely compete with G-Shocks for the most resistant watches in the world.
Victorinox is also one of the most affordable Swiss watch brands, with the majority of quartz tickers available for only a couple of hundred dollars. Its automatics, on the other hand, cost several times more.
However, Victorinox is not only for rugged army watches. For instance, it has quite a decent selection of elegant dress watches, as well as casual chronographs that go with various outfits.
Read more: Victorinox watches
---

Casio
Founded: 1946
Notable collections: G-Shock, Pro Trek, Edifice
Prices: $20 to $1,500
Casio has a proven reputation in the industry, which often places the brand in front of the queue when it comes to affordable yet highly durable timepieces. Due to the high number of various models, the question of whether to buy one of the brand's watches is secondary to the matter of which one to choose from the hundreds on offer.
Besides the famous G-Shock line we covered earlier in this post, Casio produces a plethora of other ultra-reliable timepieces. For example, the Pro Trek collection is spot-on for hikers and other outdoorsmen, while the Edifice line offers sophisticated chronograph watches in combination with long-lasting materials.
The brand is also famous for its retro digital watches, which are legends among vintage-style admirers. These function-packed timepieces often sell for as little as $30-$50. Even better, the watches will most probably last you a lifetime.
However, if you're after automatic watches, you'll not find them here because Casio offers only quartz watches.
---

Timex
Founded: 1854
Notable collections: Ironman, Expedition, Weekender, Waterbury, American Documents
Prices: quartz from $30, automatic from $200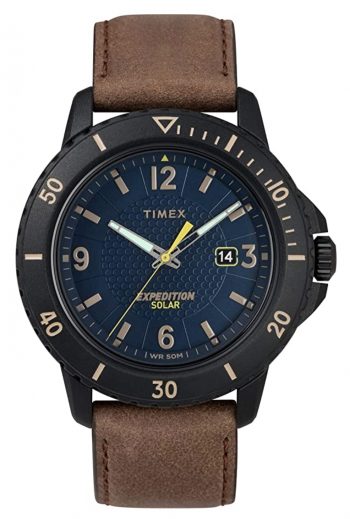 Providing stiff competition to Casio is its American counterpart Timex. Despite the sub-$100 prices that don't suggest much quality, Timex has been able to convene buyers that long-lasting timepieces CAN cost 50 dollars or so.
Of course, the price sets some limits. For example, you'll not get sapphire crystal in a watch but mineral or acrylic glass instead. Also, most watches won't come with stainless steel cases but with resin and brass cases.
Regardless, the assembly of Timex watches is brilliant, and the components rarely malfunction.
Another factor that has helped Timex achieve its appreciated reputation is the world-famous greenish-blue Indiglo backlight available in most timepieces. The glow is so distinct that differentiating a Timex watch from the crowd is relatively easy, even for an untrained eye.
While most Timex watches are easy-to-read everyday watches, outdoor watches, and digital sports watches, there's also a premium selection of automatic dress watches. When other Timex watches run under the radar for watch enthusiasts, then these self-winding pieces catch some serious attention for their appearance and sophistication.
Read more: Timex watches
---

Frederique Constant
Founded: 1988
Notable collections: Classic, Slimline, Yacht Timer
Prices: quartz from $300, automatic from $800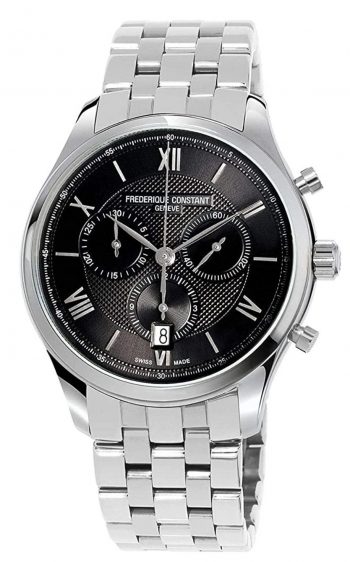 Frederique Constant is owned by Citizen Watch Co., but it's still a through and through Swiss manufacturer having all the production conducted in Switzerland. Although the watches are priced higher than Tissot or Hamilton models, they are nevertheless affordable, considering the materials and calibers used.
Frederique Constant equips part of its watches with in-house mechanical calibers, while the other part is sourced from ETA. The build quality is premium-class when scratch-resistant sapphire can be found in every single model in their line-up, and the watch cases come with spectacular finishing.
The prime characteristic of Frederique Constant watches is elegance. With that being said, most watches are for formal occasions with smaller-end case sizes and clean yet sophisticated dials.
---

Luminox
Founded: 1989
Notable collections: EVO Navy SEAL, Leatherback Sea Turtle, Pacific Diver
Prices: quartz from $250, automatic from $700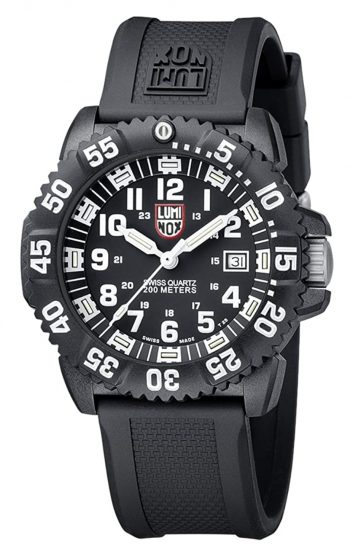 Luminox belongs to this list for numerous reasons. 
First off, the timepieces are widely employed by the U.S. Navy SEALs, which is a true sign of quality. Secondly, they utilize Luminox Light Technology (LTT), a self-powered tritium illumination that doesn't require any battery power or frequent light sources. And finally, the brand markets these highly innovative watches for very welcoming prices.
Most Luminox watches look rugged, have considerably large bezels, and typically come in carbon compound cases that are lightweight and utterly scratch-resistant. The EVO Navy Seal model is a spot-on example of a classic Luminox with all the mentioned characteristics.
The timepieces go well with men that spend most of their time outdoors rather than indoors. Therefore, it's no wonder thousands of police officers, military personnel, athletes, and hikers have opted for Luminox pieces.
Read more: Luminox watches
---

Raymond Weil
Founded: 1976
Notable collections: Maestro, Tango, Parsifal, Mozart
Prices: quartz from $400, automatic from $600
Raymond Weil is a very similar brand to a previously covered Frederique Constant in terms of appearance and quality – both excel in the sophisticated dress watch category. In addition, Raymond Weil's timepieces provide a much pricier aesthetics than one would suggest.
Established in 1976 in Switzerland, the brand finds inspiration for the watch design from classical music. Thus, many of Raymond Weil's collections carry the famous names in the music industry, including Mozart, Tango, and Parsifal.
Along with the traditional analog faces, you'll find timepieces with skeletonized dials and open-heart designs, and quadrangle watches with Roman numerics, but also chronograph watches for sportier occasions (although even these look too classy to be considered genuine sportswear).
As with most Swiss brands (except Tissot and Hamilton, perhaps), automatic watches from Raymond Weil are much pricier than quartz watches. When most quartzes are available for less than $500, then automatics usually start from $1,000.
---

Fossil
Founded: 1984
Notable collections: Townsman, Grant, Minimalist
Prices: quartz from $70, automatic from $150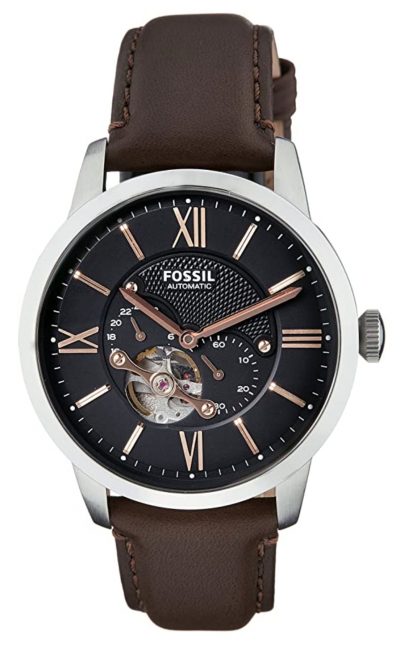 The American brand Fossil is famous for its casually styled watches that are very affordable. The number of Fossil timepieces is in the hundreds, with new models arriving monthly.
Due to lower quality standards, Fossil watches aren't as highly acknowledged as Swiss or Japanese brand watches. However, compared to typical fashion watches that Fossil is often considered comparable to, you can expect the timepieces to last you a decent amount of time.
Most Fossil watches run on quartz calibers and have a pretty straightforward build. However, you'll also come across some more sophisticated automatic watches from the Townsman and Neutra collections.
One of Fossil's recent success stories has been the introduction of smartwatches. The swim-proof wearables run on Android and iOS operation systems and, most importantly, provide a much cheaper alternative to Samsung and Apple equivalents. There are also some hybrid smartwatch/analog options available.
Read more: Fossil watches
---

Movado
Founded: 1881
Notable collections: Museum Classic, BOLD, Heritage
Prices: quartz from $300, automatic from $500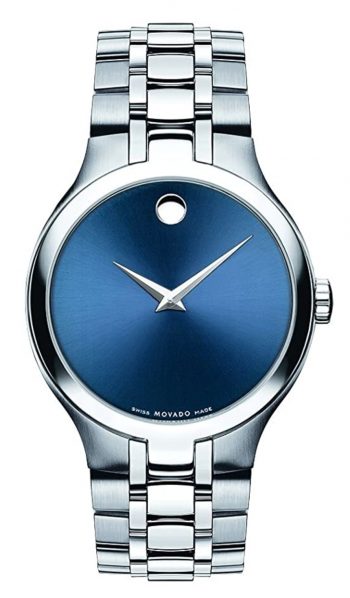 If you're the kind of person who wants to steer away from everything that is to do with flashiness and flair, maybe the next watch company might be your best fit. Movado, a Swiss-made American brand, has caught worldwide attention with its ultra-minimalist design.
The trend towards minimalism started with a Museum Watch – a timepiece with the only noticeable designing element of a single dot at 12 o'clock. The unorthodox watch design was so unique (yet so simple) that it was selected for the permanent design collection of the Museum of Modern Art, New York, in 1960.
While most Movado watches follow the same design pattern, there is still a selection of wristwear with additional styling elements other than only the dot.
For instance, the Series 800 dive collection has some classically styled all-metal timepieces with unidirectional bezels and luxurious dials. Also, the Museum Sport collection offers some eye-catching dark-toned chronograph watches.
All in all, Movado offers plenty of attractive watches with a world-famous label.
Read more: Movado watches
---

Wenger
Founded: 1893
Notable collections: Avenue, Attitude, Seaforce, Urban
Prices: quartz from $100, automatic from $400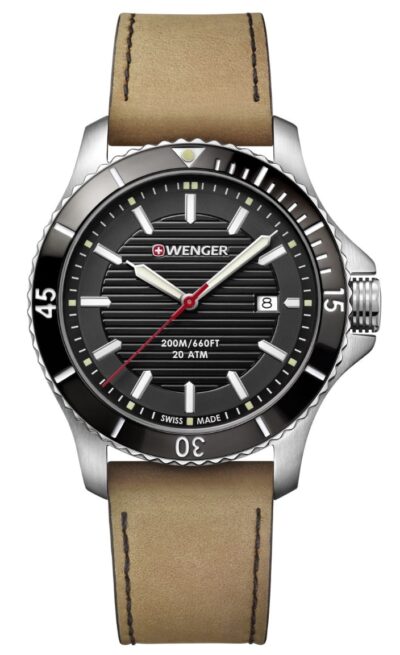 Wenger and Victorinox were once fierce competitors in producing the best Swiss Army knives in the world.
The competition between these two brands increased even further when both decided to manufacture wristwatches. The rivalry lasted until a business agreement settled it – Victorinox acquired Wenger in 2005, which eventually set a thriving base for both brands' joint quality enhancements and developments.
Compared to Victorinox, Wenger sells its wristwear for more affordable prices and provides a broader selection of casual everyday watches. These Swiss-made timepieces are also simpler in style and rarely feature automatic calibers.
As a result, the watches have a starting price just below the $100 mark. It also means that Wenger is one of the most affordable brands with Swiss-made watches.
Regarding the different types of watches Wenger offers, you will mostly find chronographs and simple analog watches, but also some field and dive-inspired timepieces.
---

Shinola
Founded: 2011
Notable collections: Canfield, Runwell, Guardian, Monster
Prices: quartz from $400, automatic from $1,000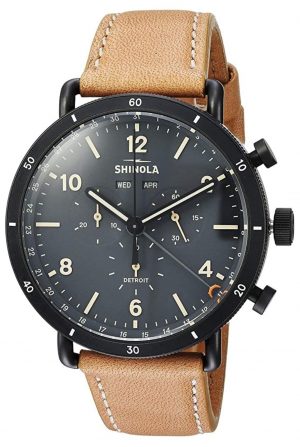 Shinola might be the new kid on the block in the watchmaking business, but the company has already made sure it is not like any other typical manufacturer.
The brand was established in Detroit by Tom Kartsotis, the owner of Fossil company, with an intention to provide the market with high-quality Made in America watches, something that was missing on such a large scale.
Today, Shinola manufactures nearly half a million timepieces per year in its Detroit production center, providing a job for more than 400 employees.
The watches reflect American watchmaking heritage and honor influential Americans throughout history, including Henry Ford, Muhammad Ali, and Smokey Robinson.
Although the watches have a unique and easily recognizable design and are assembled in America, they are often considered a little too pricey. It especially applies to Shinola automatic watches that start from $1,000 – that is more than twice the price of a regular Seiko watch.
Regardless, Shinola watches are of decent quality and will definitely keep hitting the ground running in the forthcoming years.
Read more: Shinola watches
---

Alpina
Founded: 1883
Notable collections: Alpiner, Startimer, Seastrong
Prices: quartz from $300, automatic from $800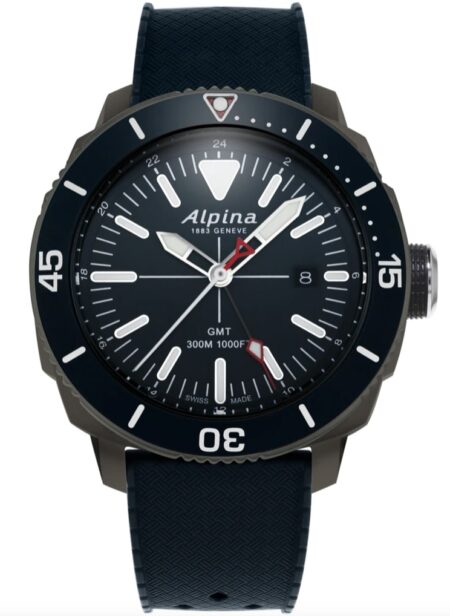 The next watchmaker represents those Swiss manufacturers that produce their own calibers – Alpina's movements are developed and constructed in the brand's hi-tech lab and go through rigorous tests before going on sale.
Alpina is best known for the analog sports watches that are built to withstand extreme conditions.
The Alpiner collection, for example, is anti-magnetic, water-resistant, and shock-resistant, while the Seastrong line comprises timepieces that withstand high water pressure. The brand also produces reliable aviation-inspired watches you'll find in the Startimer collection.
Appearance-wise, Alpina watches measure above the average size and have rugged and sporty aesthetics. Naturally, they go best with active wearers who want a masculine timepiece for more than just an office environment.
---

Junghans
Founded: 1861
Notable collections: Max Bill, Meister, Chronoscope
Prices: quartz from $600, automatic from $900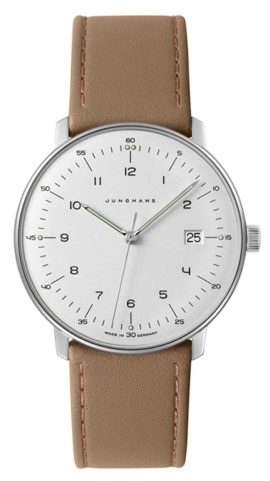 Junghans is a high-quality famous German brand with roots dating back to 1861. The brand started out as a manufacturer of clocks and even became the largest producer of clocks in 1903. These days, Junghans manufactures minimalistic watches with extreme sophistication and attention to detail.
Most Junghans watches follow the Bauhaus style – a rational and functional design combined with arts. The result is a highly practical product that oozes artistry.
The watches are easy to read with slim cases and thin hands. They are equipped with Junghans quartz and automatic movements that keep excellent time and work like a charm for decades. You'll also get comfortable and long-lasting leather straps in various colors.
Junghans watches are the best fits for formal outfits and smart casual attire – they look elegant close up yet don't draw too much attention from a distance.
---

Rotary
Founded: 1895
Notable collections: Avenger, Cantenbury, Burlington, Windsor
Prices: quartz from $150, automatic from $300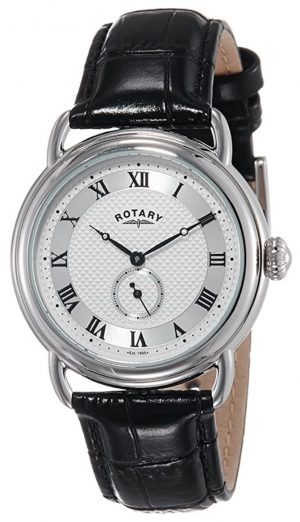 Rotary is a former Swiss brand now owned by the Chinese but headquartered in the UK, which often makes people think it is a British watch brand. However, the places of production and watch parts used in the watches label it an internationally made watchmaker, like it is with numerous watch brands these days.
The brand is highly appreciated in the UK, where it became almost a national symbol after the World Wars when thousands of Rotary watches found their way to the soldiers' wrists.
The watches run on quartz and automatic mechanisms, have a distinctive "winged wheel" logo and come in various styles. The quality is good when most timepieces are equipped with Japanese movements and sapphire crystals. Some models are even made in Switzerland.
In addition, many Rotary watches feature the so-called Dolphin Standard, which guarantees their aptness for swimming and shallow diving. The brand also offers several great homages to iconic luxury models, including the Breitling Navitimer and Hublot.
---

Swatch
Founded: 1983
Notable collections: Irony, Big Bold, Sistem51, 1907 Bau
Prices: quartz from $50, automatic from $120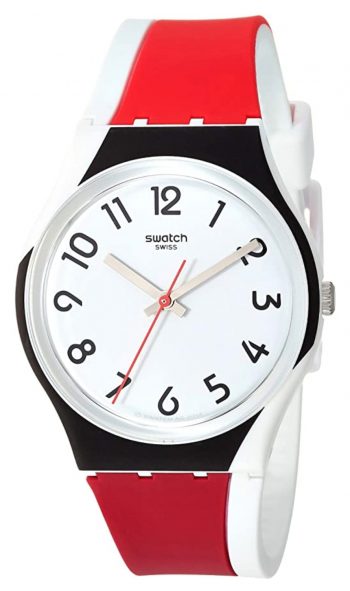 Even though Swatch is a Swiss brand, it competes toe-to-toe with Timex and Casio in providing the most affordable yet quality timepieces.
To a large extent, the low valuation can be explained by the employment of plastic and silicone as the prime substance for cases and bracelets, as well as the use of low-end Swiss quartz movements.
Swatch is a brand producing very simplistic yet creative timepieces that are very popular among the younger audience. However, the straightforward design also ensures their use for professions that require easy reading of the time and simple upkeep.
Indeed, Swatch models don't possess the prestige and reputation for placing the brand alongside other acknowledged Swiss watchmakers. But that was the whole point of establishing the brand in 1983 – to provide easy access for audiences craving reliable, simple, and affordable Swiss-made watches.
---

Spinnaker
Founded: 2015
Notable collections: Bradner, Cahill, Dumas, Croft
Prices: automatic from $200, meca-quartz from $200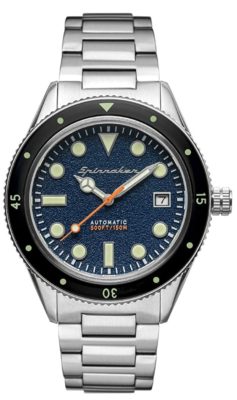 Spinnaker is a Hong-Kong based microbrand that manufactures nautical and yachting-inspired watches. It takes inspiration from famous dive watches and adds its own twist to make the timepieces unique and conspicuous.
The watches come at good price points. The reason Spinnaker can sell them at favorable prices is that it is owned by a large international company, Dartmouth Brands, which has its own production factory. As a result, Spinnaker doesn't have to pay a factory to produce watches.
The watches are equipped with Japanese automatic movements, mainly the tried and tested NH35A caliber. Spinnaker also has a selection of unique meca-quartz watches in the Hull Chronograph collection, where the time module runs on a quartz movement, and the chronograph works mechanically.
The quality of the watches is top-notch for the price point. Besides the reliable Japanese automatic calibers, the timepieces come with scratch-resistant sapphire crystals, high water resistances that often reach 300m, and long-lasting luminosity.
Therefore, Spinnaker is an excellent affordable watch company to turn to if a good-looking and quality dive watch is under consideration.
---

Certina
Founded: 1888
Notable collections: Aqua, Heritage, Sport, Urban
Prices: quartz from $200, automatic from $400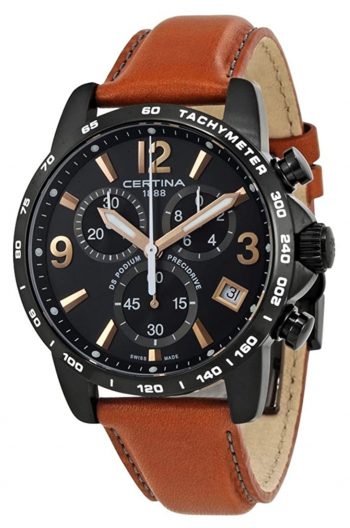 A long history of watchmaking that now stretches over 130 years has assured Certina a decent spot in the European market. However, the values and quality standards the brand possesses have unfortunately gone undeservedly under the radar in comparison to better marketed Swiss companies.
In order to become more recognized, Certina has opted for better quality quartz and automatic calibers and more robust materials in recent years. Despite the price inflation caused by the quality rise, Certina watches are still affordable to most buyers.
The prime type the brand emphasizes is racing watches. Therefore, you'll find numerous timepieces with tachymeter bezels and stopwatch features combined with a masculine design.
In fact, focusing on producing racing watches has earned Certina several partnerships with motoring companies and events, such as Moto GP, WRC, and the Sauber F1 team.
---

Torgoen
Founded: 2009
Notable collections: T9, T10, T16, T18, T25
Prices: quartz from $150, automatic from $500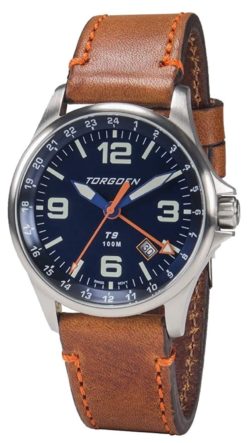 Torgoen catches the eye with vintage pilot watches that are straightforward yet durable. Although the brand was established only a bit more than 10 years ago, Torgoen has already gathered a loyal following from aviation enthusiasts for its quality and unique-looking timepieces.
Every single Torgoen watch is equipped with a Swiss movement, mostly quartz. However, about a quarter of the models do not only carry the acknowledged caliber but come with a Swiss Made label and are very reasonably priced, staying in the region of $200-$300.
Torgoen watches come with bold hour numbers, large watch hands, and easily readable dials. Quality-wise, you'll find timepieces with higher-grade stainless steel, sapphire crystal/hardened mineral, and genuine Italian leather bands.
Read more: Torgoen watches
---

Nixon
Founded: 1997
Notable collections: Regulus, Time Teller, 51-30 Chrono, Sentry
Prices: quartz from $50, automatic from $400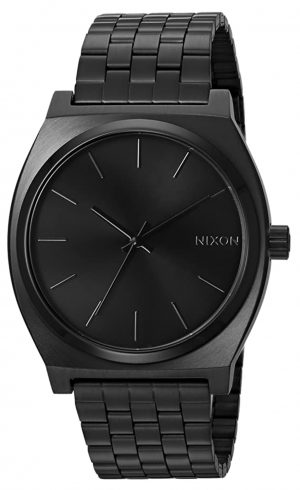 Nixon is an American lifestyle brand mainly catering to the youth. The watches are very simplistic, even naive at times. But that's what makes Nixon so famous and coveted by millennials.
Nixon produces various types of watches that range from large-cased chronographs to quadrangle digital sports timepieces. The brand also offers gold-toned retro watches and easy-to-read analog watches.
The overall quality of watches is decent, but nothing special compared to other acknowledged manufacturers. The timepieces employ mostly mineral crystals and affordable quartz movements that will do the job but don't offer sophistication or extreme durability.
Naturally, the best trait of Nixon lies in appearance. When most brands produce contemporary timepieces that superficially look pretty much the same, then Nixon stands out with youthful, simple designs.
Read more: Nixon watches
---

Invicta
Founded: 1837
Notable collections: Pro Diver, Subaqua, Bolt
Prices: quartz from $50, automatic from $100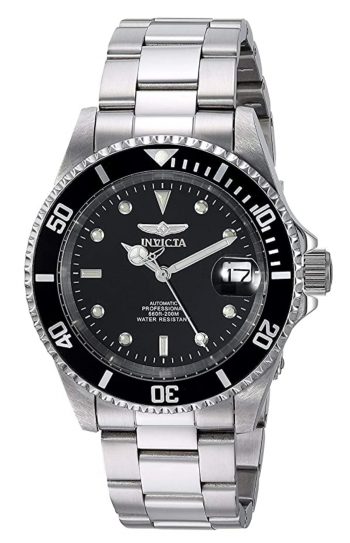 Invicta is an interesting watch brand. It started out as a Swiss company, then changed ownership and became an American brand with international manufacturing and with very flashy and over-the-top watches. 
Invicta manufactures timepieces in large quantities and sells them for $100 or less, which is good news for anyone who wants an affordable watch. The brand's collections include golden watches, oversized chronographs, mechanical skeleton watches, and comics-inspired timepieces.
However, the flagship line from Invicta is the Pro Diver collection. These are mostly classically designed divers with high water resistance and Japanese automatic movements. The most famous model out of this collection is the Pro Diver 8926OB – a homage to the famous Rolex Submariner that costs a fraction of it.
In terms of overall reliability, Invicta watches fall in the same group as Rotary and Stuhrling – they are better than most fashion watches but lag behind the most acknowledged brands, such as Seiko, Tissot, and Bulova.
Read more: Invicta watches
---

Stuhrling Original
Founded: 2002
Notable collections: Legacy, Aquadiver, Tourbillon
Prices: quartz from $50, automatic from $150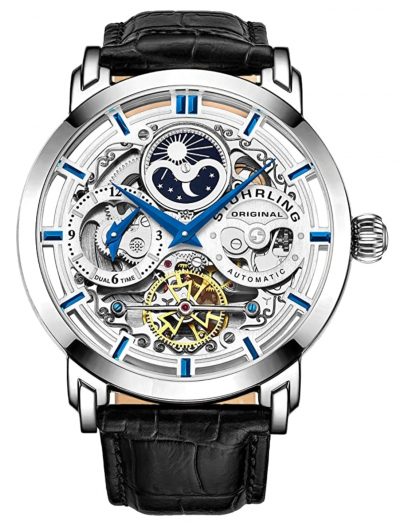 Stuhrling Original is a pretty similar manufacturer to Invicta in terms of build quality and style. It offers a nice selection of various types of watches that run on Japanese and Swiss quartz/automatic calibers.
The flagship line of Stuhrling is Legacy – a collection of automatic skeleton watches that look like a million dollars. They cost around $150 to $300, run on Chinese movements, and offer unparalleled design.
You'll also find homages to famous watches, such as the Longines Hydroconquest, Rolex Yacht-Master, and Breitling Navitimer.
Though what sets Stuhrling apart from the rest on this list is that the brand manufactures luxurious tourbillon watches. When Swiss-made tourbillons have a starting price of $20,000, then Stuhrling offers the Chinese versions for a mere $1,500.
Despite the reliance on South-East Asian low-cost production, Stuhrling watches are of decent quality – they are built from durable materials and run on satisfactory movements.
Read more: Stuhrling watches
---

Nordgreen
Founded: 2017
Notable collections: Pioneer, Native, Philosopher
Prices: quartz from $200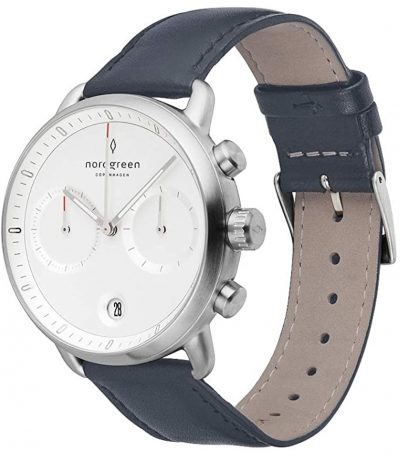 Nordgreen represents the Scandinavian style with minimalistic watches. Founded in Denmark only a couple of years ago, in 2017, the brand emphasizes sustainability and nature preservation (that apparently explains the "green" in their name).
For example, the employees ride bikes to work and use 100% recycled paper. In addition, Nordgreen has several sustainable partnerships that drive a greener society.
When it comes to watches it manufactures, they're as simple as they go. The primary dial colors are white, black, and blue and feature either simple analog faces or humble chronograph subdials.
All the models run on a quality Japanese quartz movement and come with a sapphire or mineral crystal.
---

Skagen Denmark
Founded: 1989
Notable collections: Signatur, Aaren Kulor, Melbye, Hagen
Prices: quartz from $60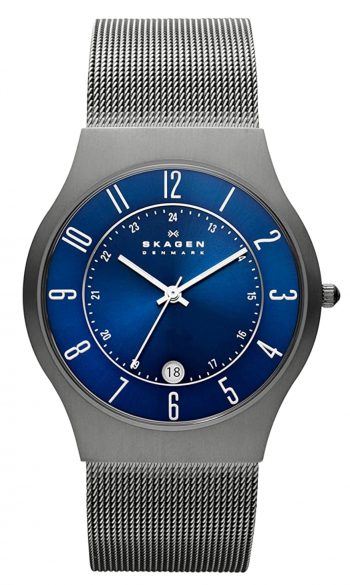 The minimalist design is also prevalent in the next entry of Skagen. However, the Denmark addition in the name is slightly misleading – the company is US-based, while the watches are manufactured in China. Other than the founders being Danish and one of the development centers being located in Denmark, there's no other real connection to this European country.
On the other hand, the design is very Scandinavian-like. Therefore, you'll find a plethora of watches with simple analog faces and minimal functions – the timepieces serve the one and only purpose of purely showing time. The low prices may raise concerns over the quality, but most wearers have found the watches worthy of buying.
If you're after ultra-thin watches, then Skagen is a decent choice as most of its line-up is made up of slim timepieces measuring below 9mm in thickness.
---

Daniel Wellington
Founded: 2011
Notable collections: Iconic, Classic, Petite
Prices: quartz from $100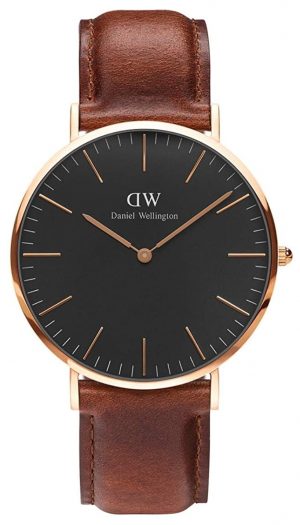 Daniel Wellington is one of the top go-to watch brands for millennials.
The Swedish company started in 2011 by designing minimalistic analog timepieces and marketing them over social media. Now it has become a serious watchmaker, selling millions of models and generating hundreds of millions in revenue per year.
Daniel Wellington watches cost anywhere between $100-$200, are powered by reliable and accurate Miyota quartz movement, and come with quality interchangeable straps.
The all-around design goes well with professional and casual attires alike, suiting both younger and older audiences. Naturally, Daniel Wellington watches are for anyone appreciating a straightforward, no-fuss style.
---

Final Take
As you can see, there is a large number of watch brands that sell good-looking and quality timepieces for an affordable price.
For example, if you want a professional dive watch, choose a 300-dollar Seiko or Citizen piece over a $3,000 Omega. Or, if a posh dress watch is something you're after, opt for a very reliable Tissot or Frederique Constant instead of Rolex or Zenith.
Not only do the affordable options cost much less, but they look equally attractive, capable of lasting for decades when properly taken care of.
We hope this article has been of great help in identifying the best affordable watch brands according to your exact needs and tastes.

You may also like:
Affiliate Disclosure: As an Amazon Associate I earn from qualifying purchases. Details
Latest posts by Carl Pender
(see all)