Affiliate Disclosure: As an Amazon Associate I earn from qualifying purchases. Details
A dive watch is one of the most sought-after types of watches the industry manufactures. Whichever brand you lay your eyes on, you can be sure it has a dive watch in its lineup.
Although it might seem that the term is pretty self-explanatory, there's actually a lot more to this particular watch style.
So, what is a dive watch, how to identify one, and is there more you should know about it?
Find out the answers to these and many more questions from the following guide!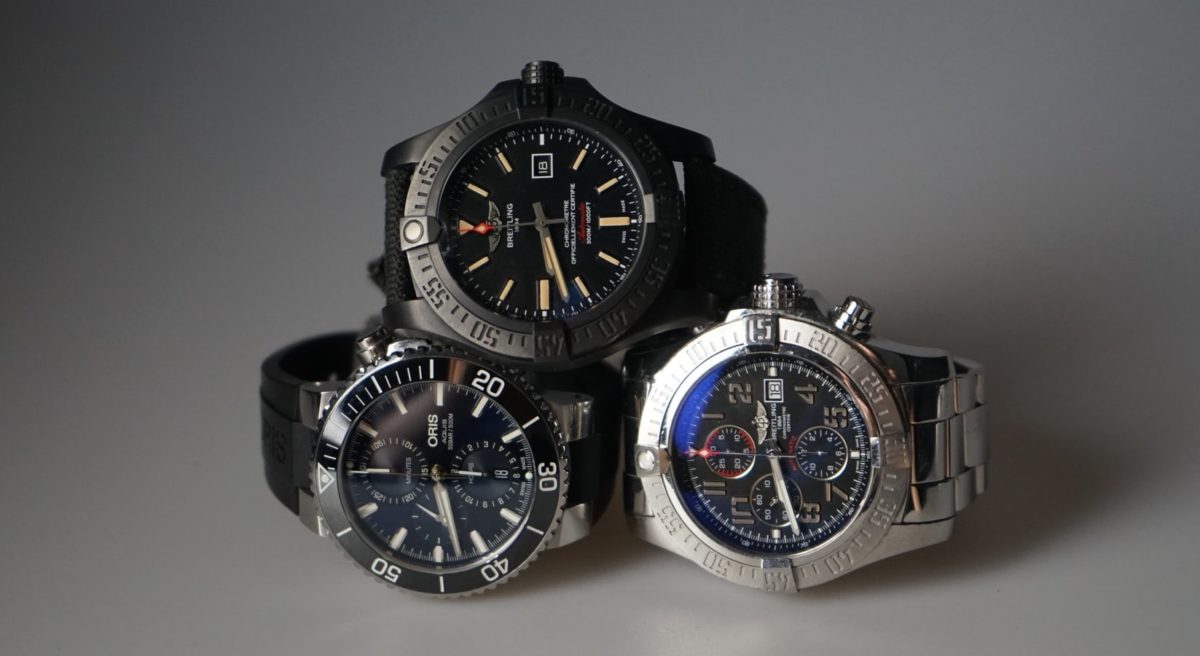 What Is a Dive Watch?
Starting straight from the beginning, a dive watch is a watch with improved water resistance that allows the wearer to use it for high-intensity water activities, primarily diving. 
It means that a diving watch can be submerged into great depths without worrying about its capability to withstand pressure.
Although dive watches suggest professional-looking tool watches, they are actually versatile in appearance. Therefore, it's absolutely fine to wear a dive watch with casual clothes, as well as with a suit and tie.
But how to know what a dive watch looks like? And what makes a watch a dive watch?

Characteristics of Dive Watches
Dive watches come with several essential requirements for a safe and convenient trip into the waters.
Most preconditions of a genuine diver have been set by ISO, an independent, non-governmental organization developing standards to ensure the quality of products.

1. Water Resistance
The underlying precondition that determines the very meaning of a dive watch is the ultimate water resistance. As a result, a genuine diver must be at least 100 meters water-resistant.
In reality, though, there aren't many dive watches with this rating because most manufacturers ensure their watches are water-resistant to at least 200 meters. 
Also, it's quite common to find dive watches with 300m, 1,000m, and even 3,000m ratings.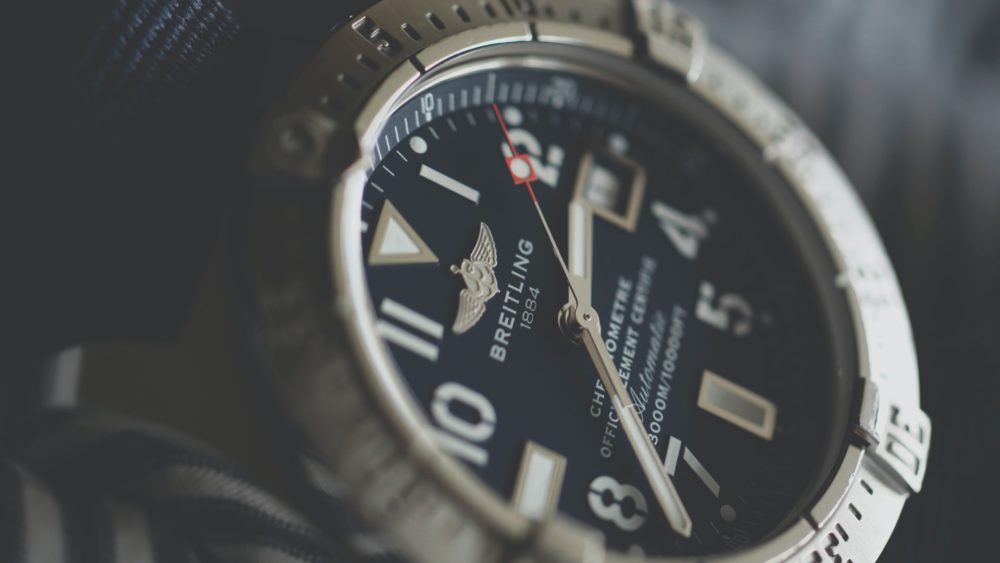 The water resistance you find from genuine dive watches is different from the rating found on non-divers. When dive watches are guaranteed to withstand the stated depths in real-life conditions (usually 200m), non-divers are not.
Therefore, not every timepiece with a high water resistance rating is a dive watch.
For example, a 100m water-resistant chronograph watch is appropriate for swimming at the most and shouldn't be submerged deeper than a meter or two.
You can read about the reasons, as well as the do's & don'ts of non-dive watches from our guide to water resistance.

2. Screw-Down Crown
Another characteristic of dive watches is how the watch crown comes undone and fastened. Namely, instead of a push-pull construction, the watches have crowns that are screwable.
The screw version is much more watertight and pressure resistant than a push-pull version.
Also, it is almost impossible to accidentally pop the screw-down crown open, whereas it can happen pretty easily with a push-pull crown.
Besides the screwable crown, most dive watches are also equipped with a screw-down caseback. Again, this particular version is more watertight than other types of casebacks, such as screw-on and snap-on casebacks.

3. Unidirectional Bezel
The most visible and recognizable feature of a dive watch is the bezel surrounding the dial. Its purpose is to measure the elapsed time underwater.
However, it's not like any other type of bezel because it moves only in one direction, counterclockwise.
The reason for it to move only in one way and precisely counterclockwise is to ensure that the remaining time on the bezel couldn't be accidentally increased. Therefore, if the bezel happens to move in some way, it shows less time instead of more.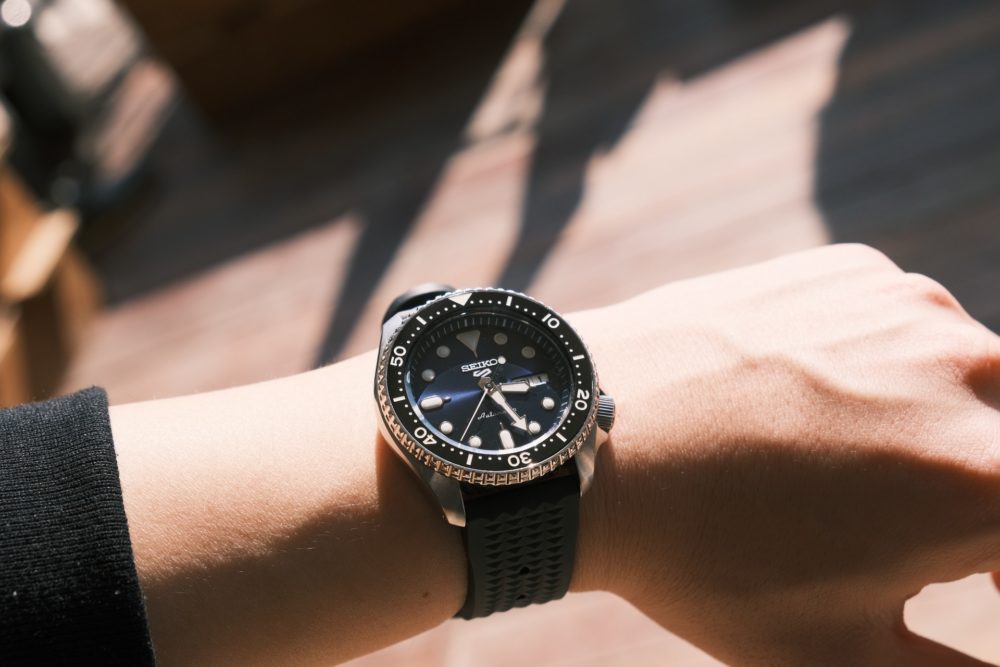 The bezel has a 60-minute scale with either 60 or 120 clicks. Most dive bezels also have a highlighted first 15 or 20 minutes that have minutes separately displayed and often colored differently.
This particular layout used to help time the ascent back in the old days but is now more of a design feature honoring the original dive watches.
But how does a dive bezel work, you ask?
It's easy – just align the bezel's zero marker with the minute's hand and read the elapsed time from the bezel.

4. Luminosity
Since diving takes place deep in the water with no natural light, a proper dive watch must have superb luminosity. That is why dive watches are equipped with luminous paint on the hour indices, watch hands, and bezels.
According to ISO 6425, the watch must be legible at a distance of 25cm (10in) in the dark. The more, the merrier.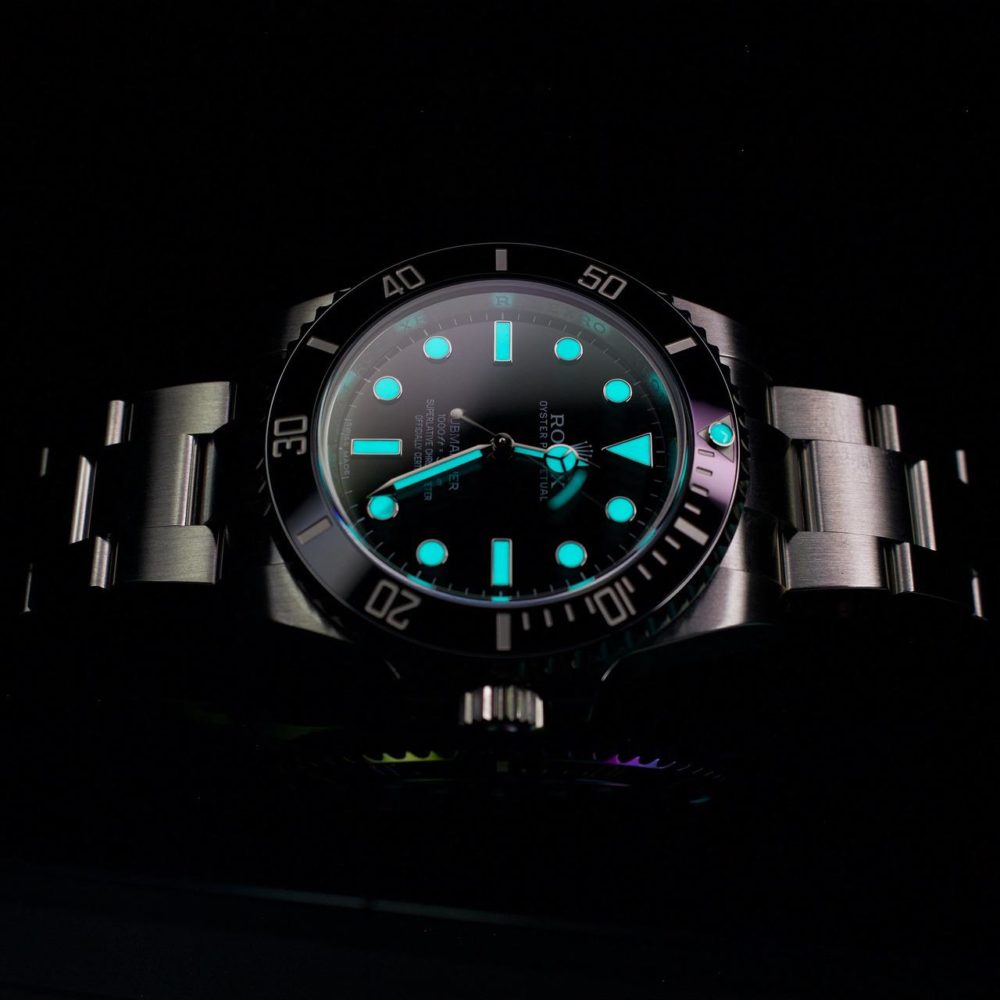 Luminous paints are based on non-radioactive and nontoxic fluorescent lumes that react to light. The approximate length of the glow in the dark is anywhere between 2-8 hours.
Besides fluorescent paint, dive watches also use tritium luminosity. It's a totally different technology involving luminescent phosphorus powder and radioactive tritium gas in small glass tubes that glow continuously for several decades.
You can learn in detail about the different luminescence technologies from our article here.

5. Water-Resistant Straps/Bracelets
A genuine dive watch is equipped with a water-resistant strap or bracelet. The most appropriate watch bands for diving include stainless steel, rubber, silicone, polyurethane, and fabric.
When it comes to stainless steel bracelets, as well as the watch cases, they have to be of higher-grade alloys to resist corrosion. As a result, most metal dive watches come in 316L or 904L stainless steel.
Some dive watches also have a special divers extension deployant clasp, which extends the bracelet to fit around the dive suit.

6. Helium Release Valve
Although not a requirement, dive watches sometimes come with a helium-release valve. It's a special button on the opposite side of the crown that releases helium molecules that get inside the case during saturation diving.
Releasing the molecules prevents the watch crystal from popping off, which can happen by internal pressure.

ISO-Certified Diver vs. Non-ISO Diver
As already mentioned, many professional dive watches follow ISO standards to ensure their applicability for professional submersion. The standard is known as ISO 6425.
If you buy yourself an ISO-certified dive watch, you can be sure of its ultimate water resistance levels.
The standard allows the watches to feature "Diver's" marking on the dial, followed by depth in meters. That's the marking that ensures the watch is ISO-certified.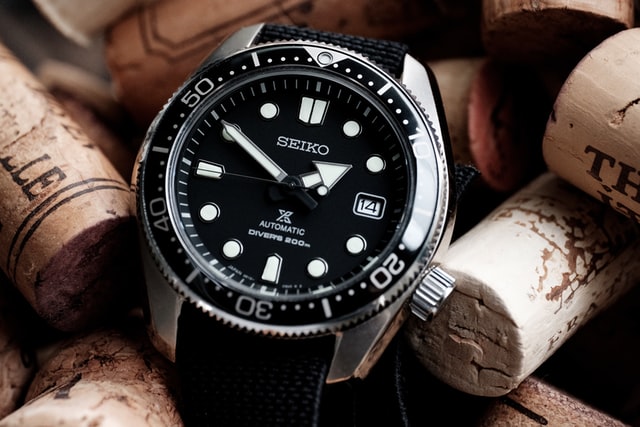 The largest number of ISO divers can be found in Seiko and Citizen lineups.
However, ISO 6425 is purely voluntary.
For example, most luxury brands conduct their own water resistance tests that are often more rigid than ISO 6425. As a result, you won't find the "Diver's" marking on any Rolex, Omega, or Breitling watches, even though they meet or exceed the standards.
Also, many watch brands have opted against adding the marking, despite testing the watches according to ISO 6425. Such brands simply state that their watches meet the standards.
But how to know if a watch is suitable for diving if it doesn't feature the "Diver's" marking?
The solution is to read carefully the watch's specifications and technical sheet provided by the producer. Also, you can always turn to customer service and ask straight from the manufacturer whether the watch is appropriate for diving or not.

Dive Watch vs. Dive-Inspired Watch
When ISO divers and non-ISO divers are both appropriate for diving, then a dive-inspired watch isn't.
As the name already suggests, a dive-inspired watch has received design inspiration from dive watches and looks like one, but it's not water-resistant enough to take it deep in the water.
It can be quite confusing for a first-time watch buyer to find that a 200m water-resistant watch that is marketed as a dive watch isn't actually suitable for the cause.
For example, if you look at the Orient Kamasu, which has a 200m resistance rating, a screw-down crown, and all the other characteristic features, you would assume it can be used for diving. However, the maximum you can do with it is swimming, snorkeling, and skin diving.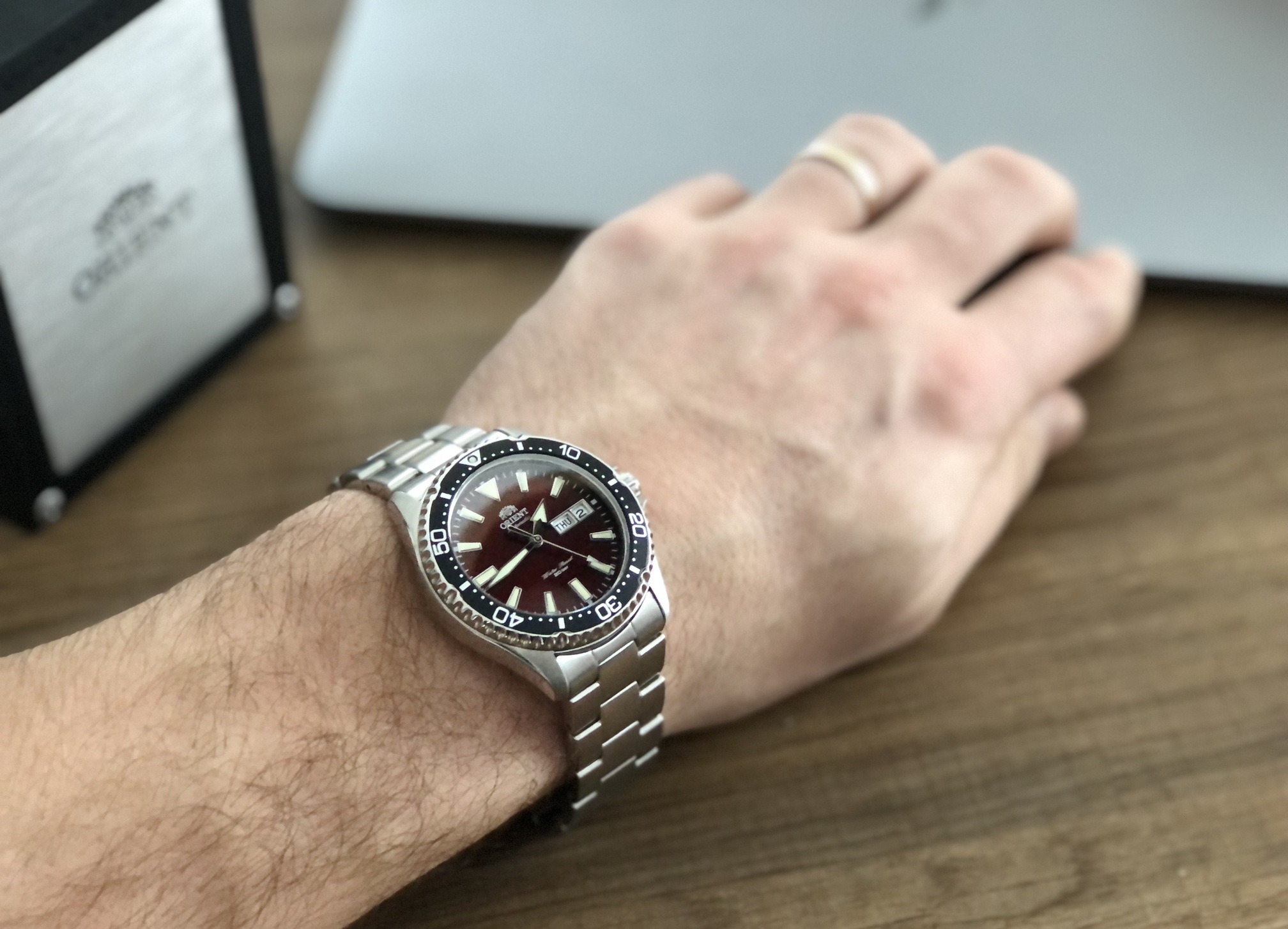 Even more extreme examples include fashion watches, such as Fossil and Stuhrling watches, that have the appearance of a dive watch but come with as low as 50m or 100m ratings.
These watches may not even be suitable for swimming, let alone submerging below the surface.
Naturally, if you're after a genuine dive watch and intend to use it for serious water sports, make sure it has sufficient water resistance levels and has been tested to withstand the pressure.

How Important Is The Watch's Dive Capability?
If you're a diver, then anything less than a professional dive watch won't work for you.
However, if you're not a diver and don't intend to wear it deeper than a couple of feet underwater, you don't necessarily have to go for a professional-grade dive watch with ISO certification or compliance.
Naturally, a dive-inspired watch from Orient or Bulova can be as durable as a professional diver, with the only exception that it won't stand the water pressure as well.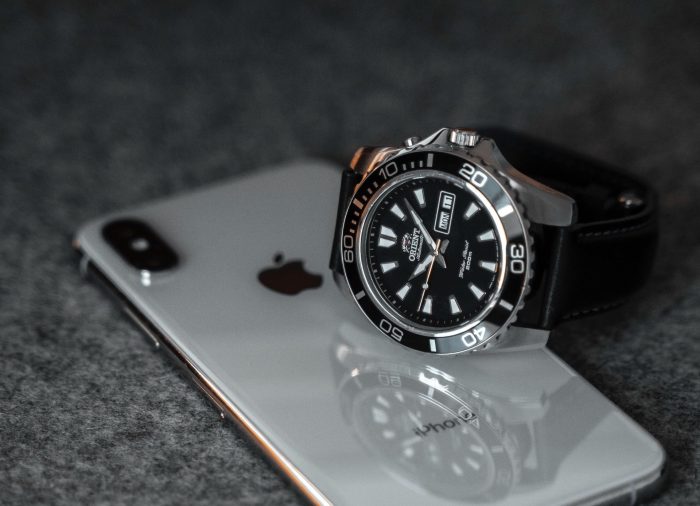 Whichever level of dive watch you go for, you can be sure that it goes with most of your outfits, be it casual or smart clothes. And this is one of the best parts of dive watches.
Therefore, it's no wonder dive watches find the most wrist time from non-divers.
Hence, the importance of the watch's dive capability depends on what you intend to use it for.
If it's for diving, choose a professional watch, and if it's mainly for dry conditions with occasional swimming and snorkeling, consider both professional and non-ISO-compliant dive watches.

How Much Do Dive Watches Cost?
When talking about the prices of dive watches, they range from a mere couple of hundred dollars to tens of thousands of dollars.
The most affordable ISO-compliant dive watches will cost you $200-$300, with an average price staying around $500. For the same price, you'll get dive-inspired watches as well.
The brands in this price range include Seiko, Citizen, Orient, Victorinox, and Bulova.
Read more: Best divers under $500    
Swiss divers usually cost $500 and upwards, while luxury options start from a couple of thousand dollars.
The most iconic dive watch, the Rolex Submariner, for example, has a starting price of $10,000. And when moving up the ladder, the Blancpain 50 Fathoms watch will cost you $25,000 and upwards.
Naturally, dive watches are available in every price group, making them accessible to anyone interested in this iconic design.

Final Words
So, what is a dive watch?
It's a highly water-resistant timepiece with an iconic design that includes a classy unidirectional bezel and excellent luminosity. Also, the watches are available in every price group, be it $300 or $20,000.
However, what you should bear in mind is that not every dive watch is appropriate for diving. They may look like the real thing, but their use is limited to swimming and snorkeling at the most. Fortunately, it's not a problem for most wearers, as only a fraction of people actually uses them for diving.
Regardless of the water pressure resistance the watch has, it makes as a perfect wearable for various occasions, and it's not limited only to water sports.
Therefore, whichever dive watch you go for, you can be certain it'll rock your wrist.

You may also like:
Affiliate Disclosure: As an Amazon Associate I earn from qualifying purchases. Details
Latest posts by Carl Pender
(see all)