Affiliate Disclosure: As an Amazon Associate I earn from qualifying purchases. Details
The sharp rise of the Japanese economy in the 1960s, which was often called "economic miracle years," paved the way for the international success of several Japanese watch brands. Through unprecedented technological advancements during those years, Seiko was able to establish itself as one of the most known and recognized wristwatch brands in the world. But what makes Seiko watches so appreciated and sought-after? And do they actually stand up to the hype?
In the following Seiko watch review, we'll provide a thorough analysis to answer many common questions and topics regarding this famous brand in order to find the reasons for Seiko's success. The study also serves the purpose to make up your mind whether the brand is the best fit for you or not.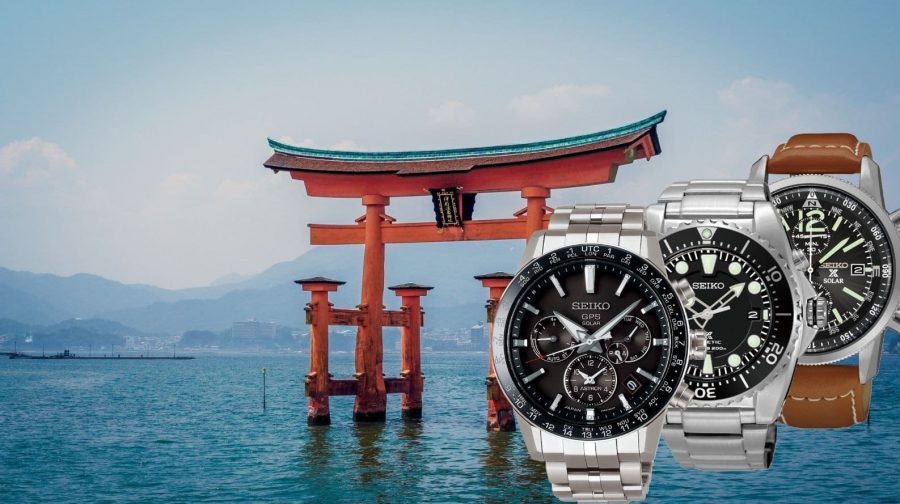 Seiko Watch Review
For those, who prefer a quick glance instead, we've conducted an easily readable overview of Seiko watch review in the following infographic. Not everything is possible to showcase in an image, so make sure to keep reading if you're interested in a thorough analysis.


History of Seiko
It all began in 1881 when a 21-year-old Kintaro Hattori opened a shop selling and fixing wristwatches and clocks in central Tokyo. In 1892, the Seikosha brand was born, and the production of clocks got a start. It didn't take long for the first wristwatch to appear in 1913 – The Laurel, in fact, was the first-ever watch that was produced in Japan.
The Great Kanto Earthquake put the brand to the test when its headquarters and factory burned to the ground. A year later, in 1924, Mr Hattori decided to change the name to Seiko, part of it owing to superstition surrounding the previous name.
Era of "Firsts"
Grand Seiko, the most prestigious line of watches, was first introduced in 1960. It was to "represent the pinnacle of Seiko's excellence in mechanical watchmaking and to deliver more accuracy, legibility, and durability than any other watch."
In 1964 and 1965, Seiko introduced two "firsts" in Japanese watchmaking – first chronograph and first diver's watch. The latter became one of the trademarks of the brand and is sought-after to this day.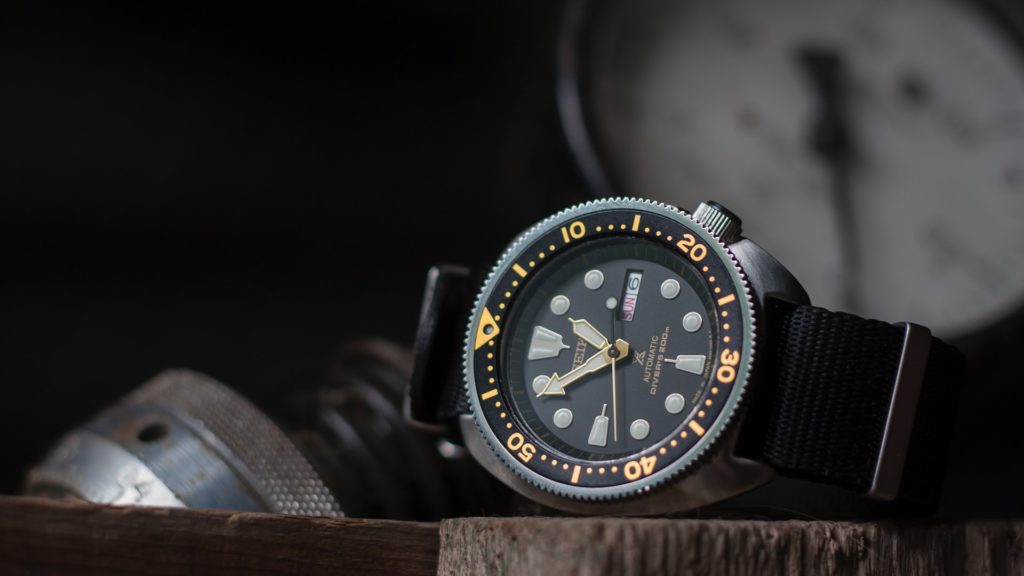 The most significant achievement in Seiko's history took place in 1969. During the unflappable era of mechanical timepieces, the introduction of the world's first quartz watch – Seiko Quartz Astron – changed the course of the watch industry. The Swiss lost the monopoly they had enjoyed for decades, while the rest of the countries received a push in becoming more recognized than ever before.
During the years of glory, Seiko didn't stop surprising with yet another achievements. The first-ever kinetic watch in 1988 saw the technology comprising self-winding movement in symbiosis with quartz timekeeping. Although several manufacturers have tried to implement a similar technique over the years, Seiko is still the only considerable provider of kinetic watches.
Recent History
In 1999, Spring Drive technology was introduced. A timepiece with a Spring Drive movement can hold an accuracy of a second a day, which is exceptional in typical mechanical wristwear.
Due to the breakthrough in mobile phone technology, it didn't take long for Seiko to apply the similar principles in watches when the first three-band solar-powered atomic watch and GPS solar watch were introduced in 2005 and 2012.
Throughout the decades, Seiko has been the official timer of numerous sporting events, mirroring the prestige and recognition the brand has achieved.


Where Are Seiko Watches Made?
All Seiko watches have Made in Japan tag with the majority of manufacturing and end finishing done in Japan.
Although some parts of wristwear are assembled outside of the country – in Singapore, Malaysia, and China – the assuring factor that Seiko watches are good quality is still that every assembled part is supervised and controlled by Japanese nationals.
Some have raised concerns over the legibility of Made in Japan when, in some cases, the production doesn't take place in the country.
This is not only the case of Seiko but the Japanese industry as a whole. And if you add that the same goes for the Swiss industry as well with the 60% rule, it's what's happening everywhere in the industry.
No matter what, as long as the brands keep the high standards they're known for, we should not worry about such secondary issues.

Technologies In Seiko Watches
However, one thing where there's absolutely no reason to worry about the quality that Seiko offers is the vast array of technologies in their possession.
Also, the question of whether Seiko is the right fit to you depends largely on what the brand has to offer. Therefore, pay extra attention in the following paragraphs as it might become your deal-or-no-deal point.
Quartz Mechanism
As already described in the previous paragraphs in the Seiko watch review, the brand was the first to come out with a quartz movement in 1969.
Nowadays, this mechanism is not an innovation in its direct meaning due to its self-evidence, but at that time, it was something extraordinary. The simplicity, and above all, the accuracy that quartz provided was out of this world.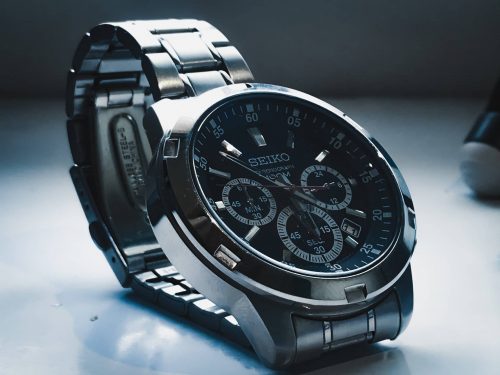 To this day, Seiko is the pioneer of advancements in quartz technology, offering high-accuracy movements, and combining it with other in-house developments. The most famous of them is Spring Drive.
Seiko Spring Drive
Spring Drive is a technology unique to Seiko.
The movement uses a conventional power train as in traditional mechanical watches, but rather than an escapement and balance wheel instead features the Tri-Synchro system, in which power delivery to the watch hands is regulated based on a quartz signal. Thus, it results in accurate timekeeping and the smooth movement of the second's hand.
In fact, the hand's gliding motion is the smoothest there is, making Seiko Spring Drive watches the best sweeping second hand timepieces on the market.
High-end models from the Grand Seiko, Presage, and Prospex line feature Spring Drive technology. You can check the line-up with this particular innovation HERE.
Kinetic Movement
Another mechanism unique to Seiko is Kinetic movement.
A Kinetic watch is a timepiece that uses a wrist's motion for a self-winding movement and possesses a quartz timekeeping mechanism. That's why it's often called automatic quartz watch.
A Kinetic watch doesn't use any battery for power storage, which makes it rather carefree compared to quartz timepieces.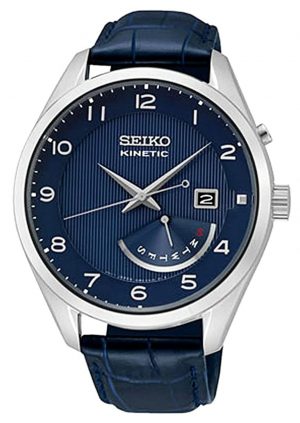 After the introduction of such watches in 1988, the expected success story didn't really take off with only a handful of models available these days.
Still, those who own a Kinetic watch are really satisfied mainly due to the uniqueness it offers among other wristwear.
Atomic Time
Atomic precision was first achieved through the three-band technology that covered the regions of Japan, the USA, and Germany through radio waves. However, the subsequent development saw the emergence of GPS-controlled time that was able to cover all the timezones on Earth.
Seiko's patented low-energy-consumption GPS receiver can accept GPS signals and identify all the timezones using the global network of GPS satellites. It is the most recent major innovation from Seiko with the Astron line employing it.
The number of radio sync timepieces is somewhat limited these days when some models from the Coutura and Prospex line still come with it.

Solar-Powered Movement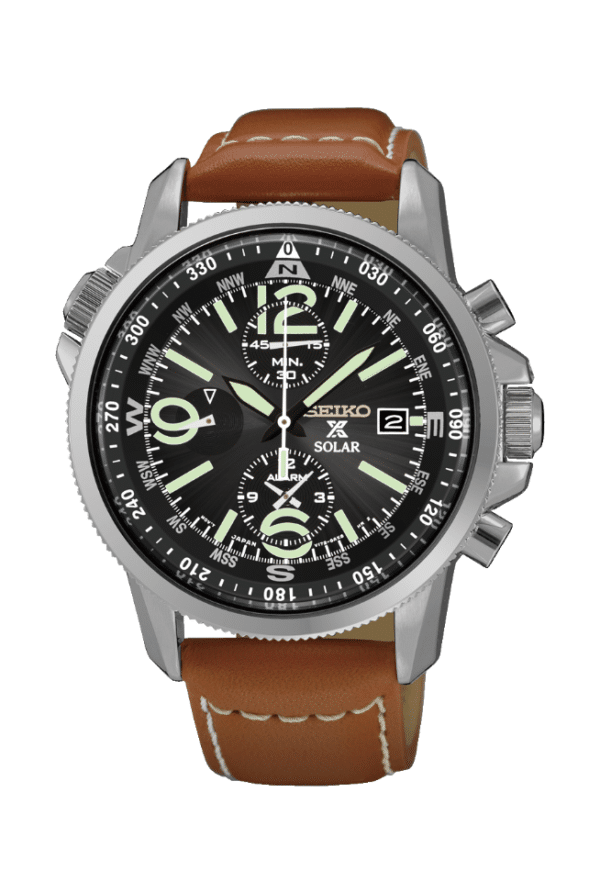 Seiko developed the first solar watch in 1977, and have continued to use the technology throughout that time.
Among the providers of such timepieces, Seiko has the most prestigious collection with the Astron line. More affordable options are available in the Prospex series.
Seiko's solar watch absorbs any light through a solar panel on the dial. The panel then converts the light into electrical energy, which eventually makes the watch tick. The unused power is stored in a rechargeable cell and will be used during the night or when covered.
You can check out the post on the best solar-powered wristwatches where numerous Seiko timepieces are represented. Also, if you wish to know more about the technology, read our solar watch guide.


Seiko Watches Quality
Another important factor in determining the reliability of a watch brand is the quality of its timepieces.
Durable watches have to be made of quality materials that last long. Seiko has made sure of no trade-off here.
Materials
Stainless steel and titanium are the prime materials for watch cases, while the use of PVD coating adds distinctive coloring to the watches. The metals are reliable and widely employed in the industry.
When it comes watch crystals, Seiko equips them with either sapphire crystal or Hardlex.
Sapphire crystal, in fact, is a top choice for high-end timepieces due to its scratch resistance and solidness. Hardlex, on the other hand, is used in affordable models and the majority of diver's wristwear because of its more suitable attributes for underwater conditions.
Last but not least, bands are mainly of stainless steel, leather, nylon, and rubber.
Watch Movements
Due to the long and rich history of watchmaking innovations, as well as a passion for technologies, Seiko is capable of providing six different in-house movements – manual mechanical, automatic, quartz, Kinetic, solar, and Spring Drive.
The number of various movements is something that no other can match. In this sense, Seiko watches are not only good but exceptional.
However, the most popular watches from Seiko's line-up come with automatic movements. The calibers, such as the 7S26, 6R15, 4R35, and 4R36, are what make the brand one of the best providers of affordable automatic watches. The movements are absolute workhorses and keep precise time.
Seiko also employs quartz timekeeping in classic quartz watches, but also in Kinetic and solar-powered wristwear. They are highly reliable but compared to the magnificence of automatic calibers, not as sought-after.
Water-Resistance
Water-resistance is guaranteed to all the watches, ranging from 30m (100ft) to an exceptional 1,000m (3,300ft). Seiko is probably the most recognized by its high-quality professional dive watches.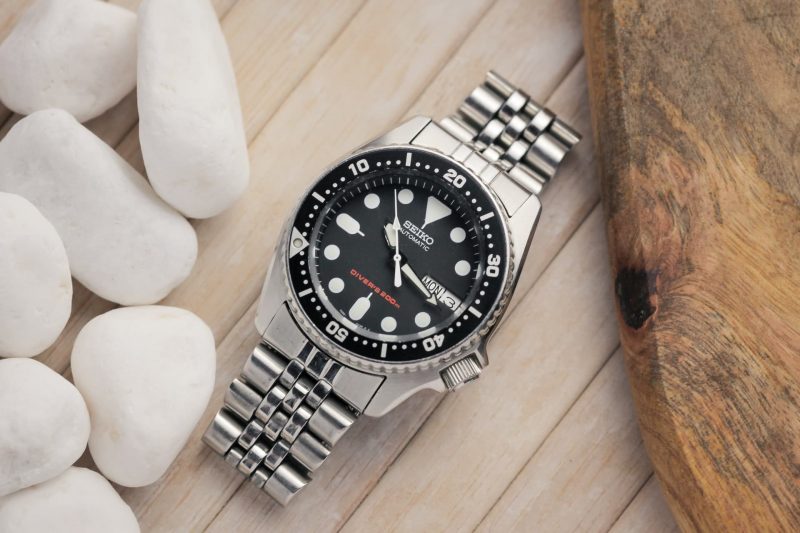 These timepieces possess ISO 6425 standard for deep diving activities, a certification that most likely wouldn't be around without the lobbying of Seiko.
Non-dive watches don't possess the standard but are resistant enough for snorkeling, showering, and rain.

Seiko Reputation
Considering the technologies and long watchmaking history we've covered in this Seiko watch review, there can't be any other characteristic word than reputable.
Being the official timer of the Tokyo 1964 and Barcelona 1992 Olympics, four FIFA World Cups, as well as numerous athletics World Championships, the five-letter brand is well-known to the majority of people.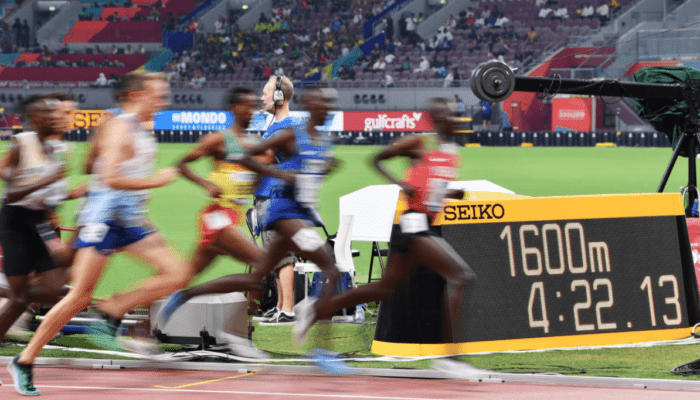 Despite not being at the same level as the luxury powerhouses of Rolex and Breitling, Seiko has still achieved a reputation that often places the brand alongside the most prestigious in the industry.
A Seiko watch never disappoints neither apparel nor quality-wise. Moreover, technological accomplishments only add credit to their status as one of the top companies providing affordable timepieces.
Another factor that, without a doubt, has helped Seiko achieve worldwide recognition is stiff competition with domestic competitor Citizen. Often battling for the same customer segment due to similar features and technologies, the Seiko vs Citizen opposition has all but positive outcomes for the whole watch industry.

How Much Does a Seiko Watch Cost?
Seiko is unique among watch brands for offering such a wide spectre of quality wristwatches in all price categories you can imagine.
Simple classic quartz watch usually costs less than $50, more advanced solar and Kinetic wristwear are around a couple of hundred dollars, and high-end Astron and Grand Seiko watches are typically priced in four-figure numbers.
Considering the quality Seiko offers in its wristwatches, often even compared to the Swiss manufactured counterparts, such as Tissot, the value-for-money is exceptional.

Are Seiko Watches Any Good?
Now that we've covered the history of Seiko, technologies employed in wristwear, materials and movements they use, and overall reputation, we can assure with a firm heart that Seiko watches ARE good and truly worth the hype.
The variety of models, styles, prices, and functionalities is wide in that covering all the customer segments on the market. The company also provides watches with various designs, whether you're after a simple yet reliable analog quartz watch or a professional automatic dive watch.
The brand has vividly shown how watches can be of high quality, while at the same time having many times cheaper prices in comparison to premium brands that also boast wonderful quality.
Therefore, a long-lasting timepiece doesn't necessarily have to cost thousands but is available for much less if you know what to buy.

Seiko Watch Collections
Subsequently, we look into the current collections from Seiko's line-up. All of them are highly appreciated top performers in their immediate categories.

Seiko Astron
Price: $1,000-$3,000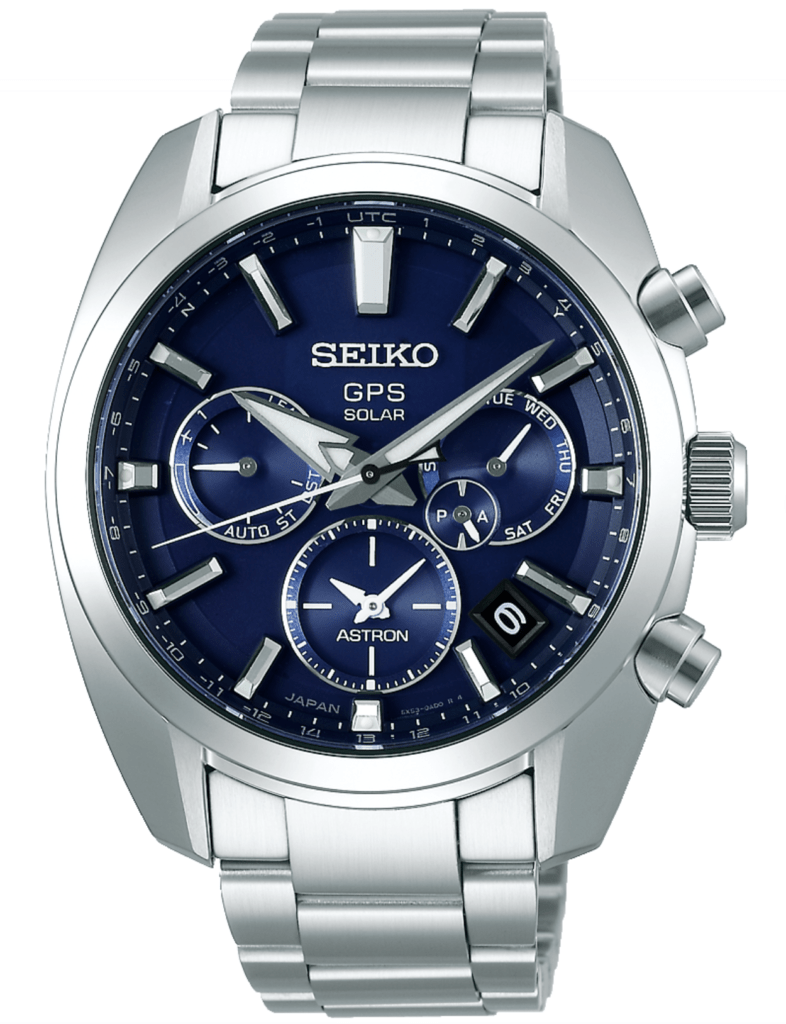 Astron watches don't require any battery and are powered solely by light. In addition, the GPS-enabled receiver hidden beneath the dial ensures atomic precision anywhere on the planet.
The two features combined make the Astron solar atomic watch one of the world's handiest – you can totally forget battery replacements and time adjustments.
An Astron watch comes with a stainless steel case and sapphire crystal. Hands and indices use LumiBrite luminous paints for visibility in the dark, while 10ATM guarantees water resistance in everyday use. Power save and dual-time functions are also present.

Seiko Prospex
Price: $200-$800
The Prospex collection has a strong emphasis on providing timepieces for professional diving and active lifestyle. Prospex is also a perfect military watch due to its supreme reliability, providing wristwatches in Sea, Land, and Air categories.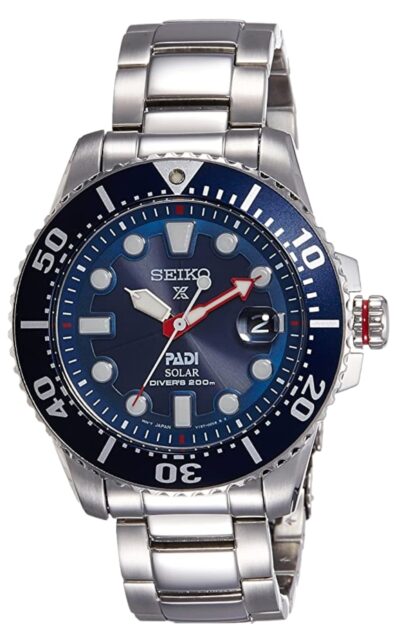 From the introduction of the first professional diver's watch in 1965 up until recent, Seiko has developed its deep-sea Prospex wristwear to such high standards that only a few in the world can match.
Since the quality of Seiko's underwater timepieces is so high, it's no wonder many of their models constantly feature among the best diving watches.

The timepieces come basically with all the movements Seiko has in store.
Dive watches are all certified with an ISO standard, guaranteeing reliability in extreme underwater conditions, while the land and air specific timepieces feature a compass, chronograph, and bezel with rotary slide scale.

Seiko Presage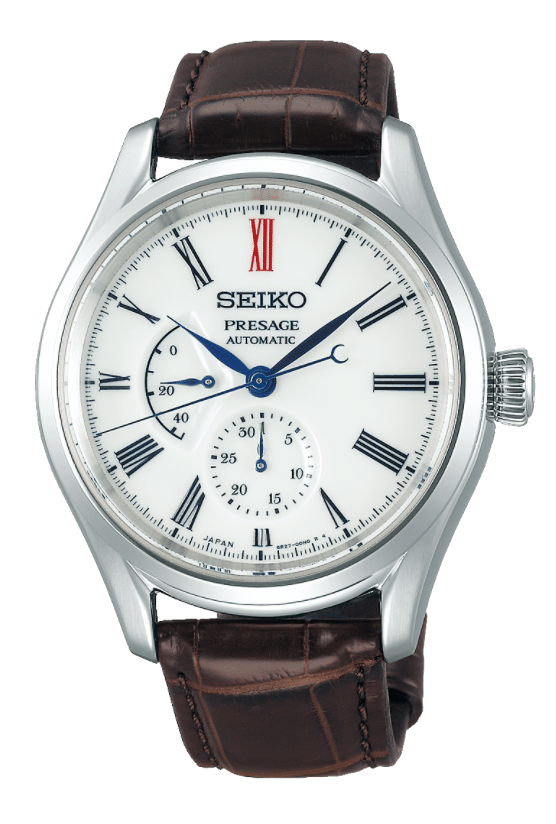 Price: $300-$800
Presage collection combines a "Japanese aesthetic sense with traditional craftsmanship." The watches are all mechanical and have elaborate designs and complex movements.
The styles range from modern and edgy to classic and retro, suiting best for formal wear. Some models even have a bit of skeletonized apparel through a small cut on the dial where the clockwork is clearly visible.

Seiko Premier
Price: $400-$1,000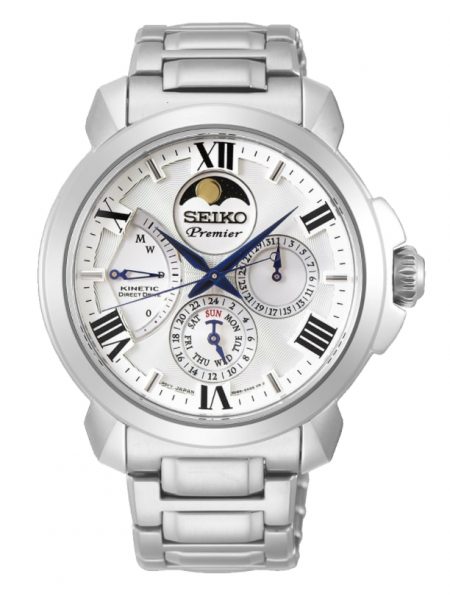 This collection offers refined elegance in dress watches, combining classic and modern design. The line provides Kinetic, mechanical, solar, and quartz movements.
Novak Djokovic, the world-famous tennis player, has a partnership with this line of watches in having a personalized timepiece resembling the elements of the sport.
One of Seiko's refined timepieces, the Seiko Premier SRX015P1, also features on our list of the best men's moon phase watches, so feel free to check it out.

Seiko 5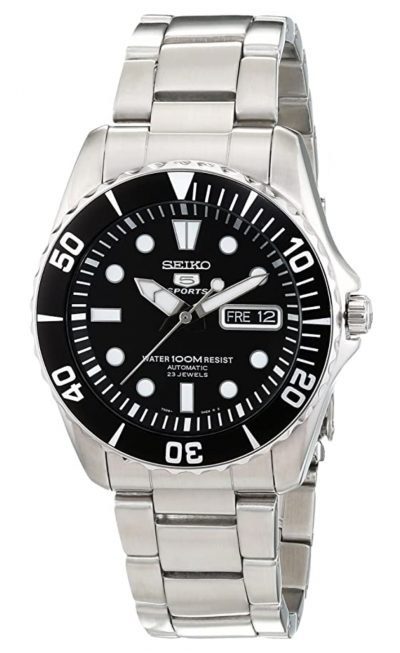 Price: $90-$300
Seiko 5 collection offers watches with incredibly affordable prices with the majority being automatic movement timepieces. Sports, Suits, Specialist, Street, and Sense styles are represented, covering the full spectre of tastes.
Seiko 5 watches are considered one of the best bangs for the bucks for featuring the prominent self-winding mechanism alongside with modern appeal. For many, these timepieces are their first experience with automatic movements.

Seiko Coutura Watches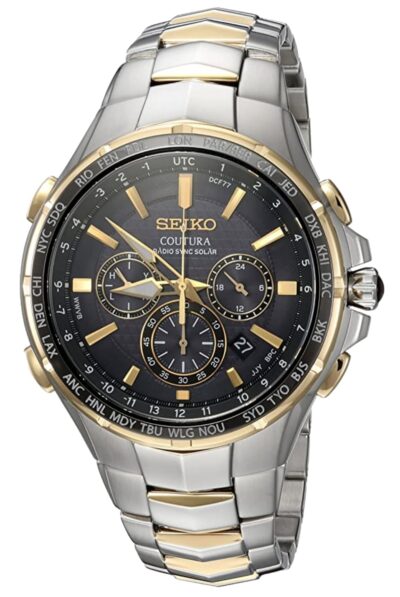 Price: $250-$500
The Coutura collection is known for its elegance and design. Featuring radio sync, solar and Kinetic movement, and possessing stopwatch function, these watches are ideal for fashionable and practical people.
Stainless steel casing and sapphire crystal ensure high durability, while 100m (330ft) water-resistance protects from wet conditions.

Grand Seiko Watches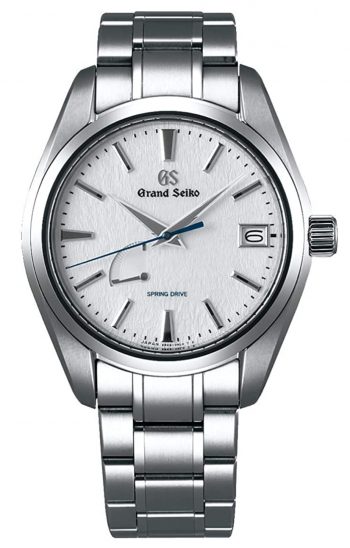 Once a collection under Seiko, this line became an independent brand in 2017. Grand Seiko has always been distinct in design, character, and calibers. That is why it was decided to break away from Seiko in order to reach out to a broader audience.
Grand Seiko watches won't come cheap though, costing thousands of dollars. However, the quality and prestige is equal to premium Swiss brands, as is the technique of manufacturing the wristwatches. They're all handmade by expert craftsmen and combined with cutting-edge technology.
The brand uses three movements – mechanical, quartz, and Spring Drive. You can expect these movements to be top of the class in precision and reliability. They're encased in the Elegance, Heritage, and Sports collections.

Seiko Warranty Policy
The brand offers a 3-year warranty in the US, covering any damages to the movement, case, and metallic band. The warranty period depends on the country you buy the watch, so make sure of the length before the purchase.
If you're interested in more specific information regarding the warranty, servicing, and FAQs, visit Seiko's dedicated page HERE.

Conclusion: Seiko Watch Review
So, are Seiko watches worth your closer attention? According to the Seiko watch review we've conducted, the irrefutable answer is yes, they are.
Throughout the decades of hard work that has been put into technology advancements and quality enhancements, Seiko has achieved a reputation that often places them alongside with renowned luxury brands, despite being many times cheaper. And what's even more exciting is that the number of models is vast, and sometimes even too vast for convenient browsing.
Nevertheless, you can rest assured that whichever Seiko watch you purchase, whether it be a simple quartz piece or highly technology-rich Seiko Astron, the quality will never let you down.

You may also like:
Affiliate Disclosure: As an Amazon Associate I earn from qualifying purchases. Details
Latest posts by Carl Pender
(see all)