Affiliate Disclosure: As an Amazon Associate I earn from qualifying purchases. Details
Do you want to buy yourself a watch but don't know where to start?
I know – the world of watches can sometimes be overwhelming.
But did you know that not all watches are suitable for every occasion? 
For example, there are watches that go best with formal outfits, and there are watches that are spot-on to be worn with casual clothes. Also, some timepieces are meant for specific professions and hobbies.
Naturally, it's good to know how to wear a watch properly and what types go best with certain outfits, hobbies, and occasions.
The following article covers all the different types of watches and suggests the best use and suitability for different people.
All the watches are categorized into easily understandable groups based on their movements, functionalities, display types, and styles and are available in the lineups of the majority of renowned watch brands.


By the end of this post, you'll know exactly what type of watch suits you the best.
Without further ado, we start the list with the most basic classification – by the watch movement.

Types of Watches by Watch Movements
The movement is what makes the watch tick. It is said that a true watch professional decides upon the inside of a watch, rather than the outside.
Although everyone's not an expert and will not make up their minds accordingly, it is still good to know the different watch movements you'll come across when researching wristwear.

1. Mechanical Watches
A mechanical watch uses a clockwork mechanism to measures the passage of time. It is a battery-less watch that is driven by a mainspring, which must be wound periodically. 
Mechanical watches make the frequent ticking sound (usually 6-8 ticks in a second) you've probably heard from your grandfather's old timepiece. They require winding almost daily and are not as accurate as the widespread quartz watches.
Nowadays, this type of watch is not very widespread, mainly due to being slightly inconvenient. However, those who buy mechanical watches don't care about this drawback. 
What they care about is the ultimate craftsmanship that goes into these watches with all the intricate gear and wheel systems. Also, a mechanical watch is vintage and honors the early days of horology when almost every watch ran mechanically.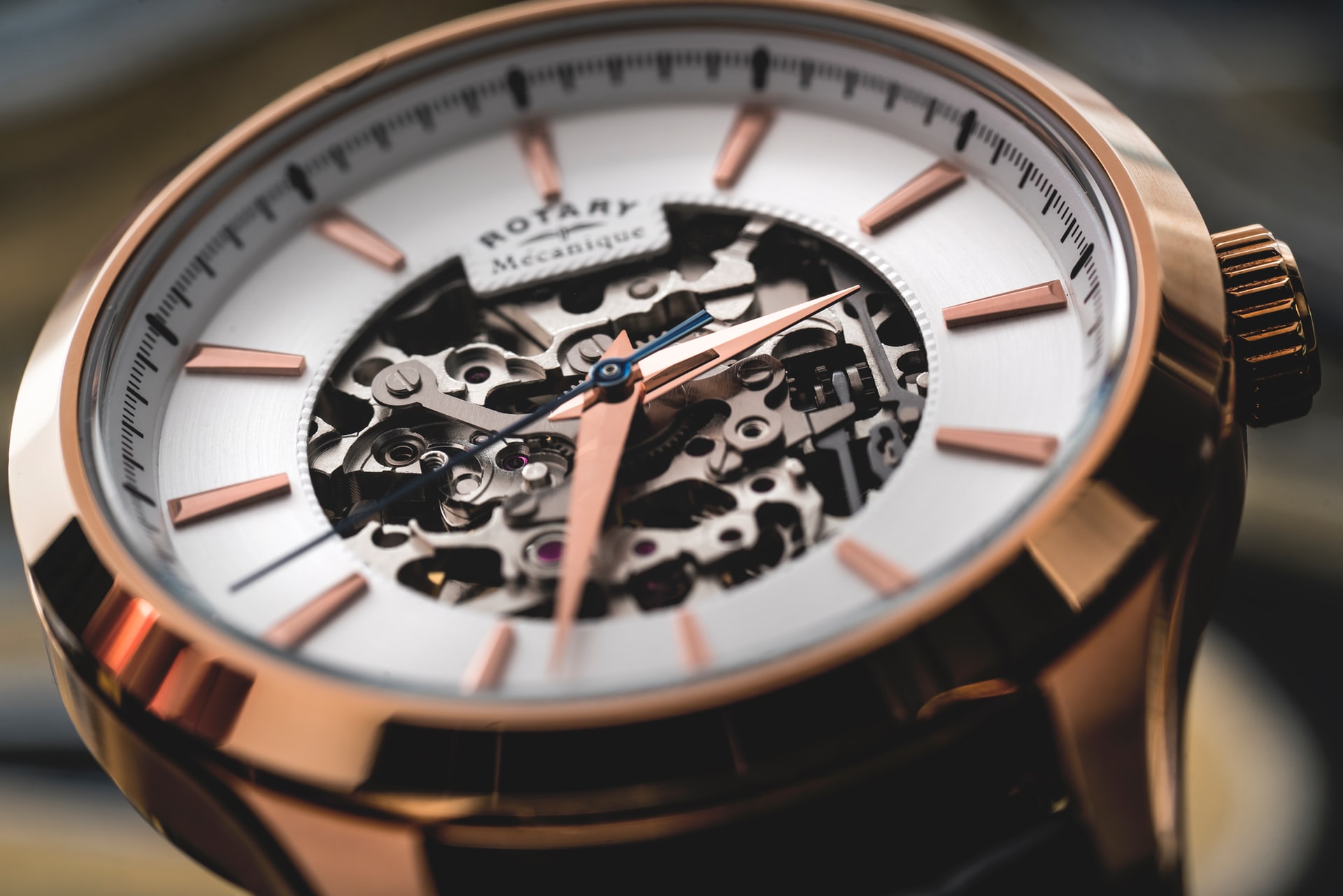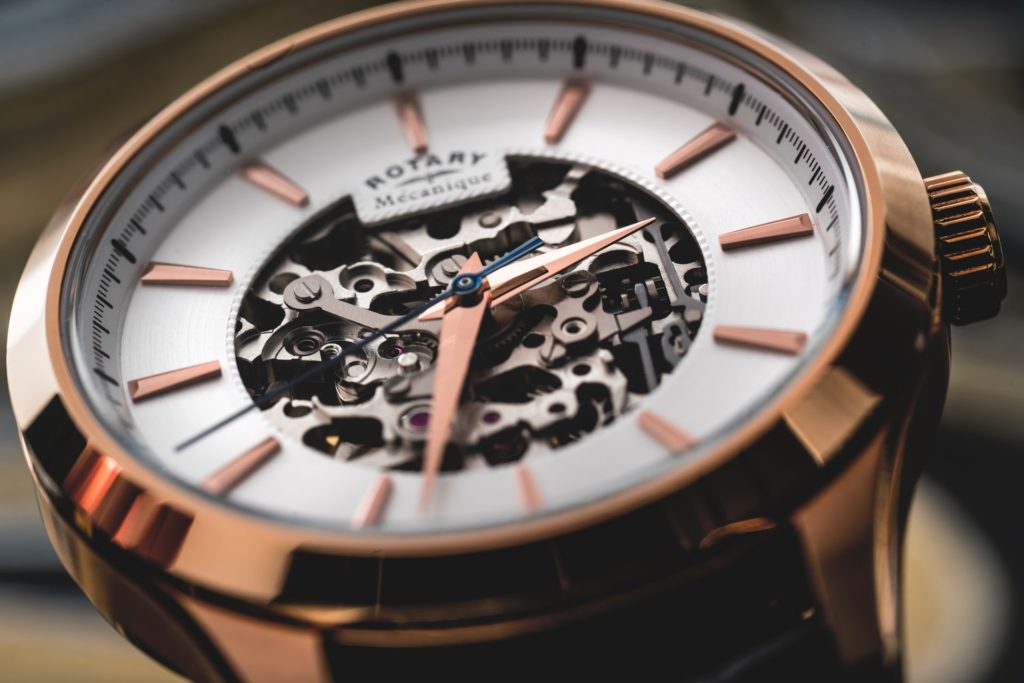 Mechanical watches cost anywhere between $100 and tens of thousands of dollars, depending on the level of craftsmanship and the prestige of the manufacturer.
Several recognized watch manufacturers offer at least a couple of them in their lineups, so there's no shortage of mechanical watches.
Who is it for: A mechanical watch is a good option for someone who appreciates the complexity of things. It's not a simple, mass-produced item but an intricate mechanism consisting of more than a hundred miniature parts. Since most mechanical watches are elegant and sophisticated, they go best with formal outfits, such as long-sleeve shirts, suits, tuxedos, and blazers.

2. Automatic Watches
An automatic watch, or a self-winding watch, is made up of mechanically moving parts and shares similar working principles that a mechanical caliber does but adds a spinning rotor that winds the mainspring using the natural motions of the wearer's wrist.
It means that an automatic watch doesn't require manual winding – the job is done naturally whenever the wrist moves.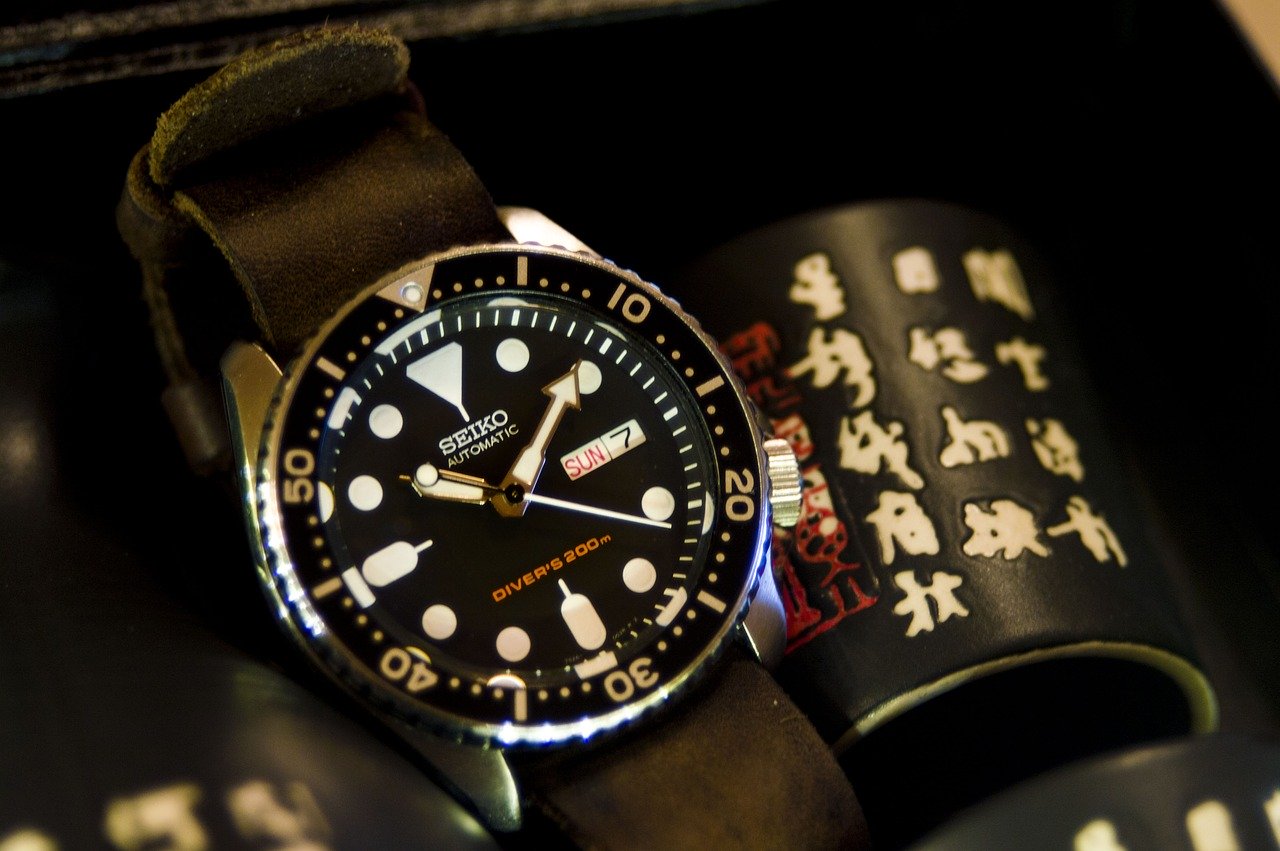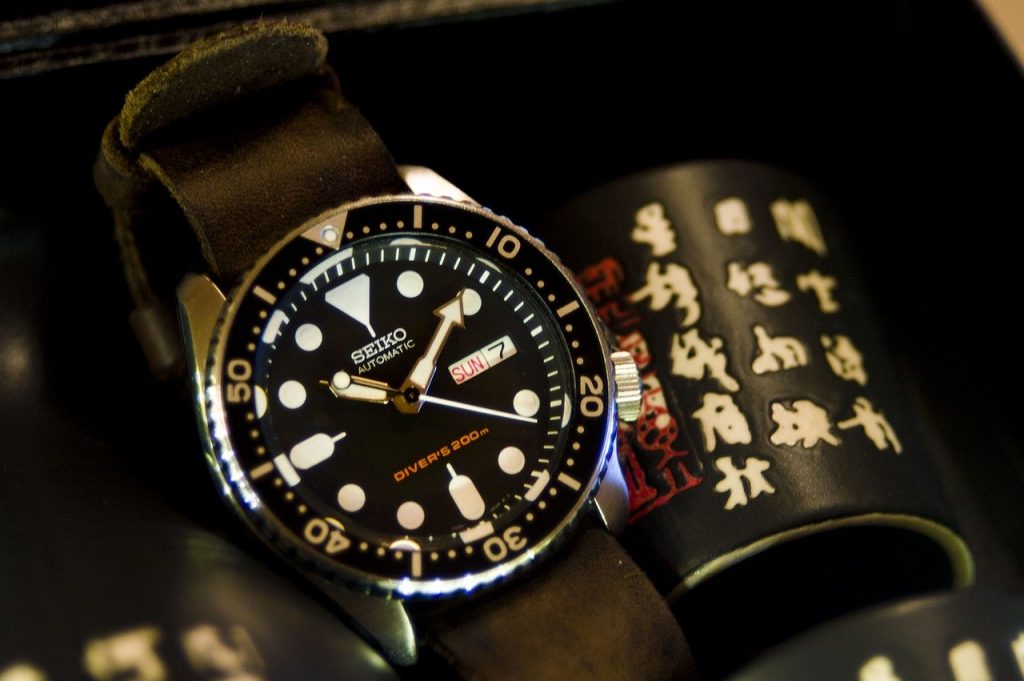 However, the fact that it's still made up of mechanically moving parts means the time tends to lose or gain some pace, as with manual mechanical watches.
In terms of popularity and prestige, automatic watches are the most appreciated. For example, whichever luxury brand you lay your eyes on, be it Rolex, Omega, Breitling, or Blancpain, you are certain to find the watches almost entirely running on automatic movements. 
What's awesome is that automatic watches are also manufactured by affordable brands, including Seiko, Orient, Tissot, Hamilton, and Bulova. Therefore, this sophisticated watch type is available for very accessible prices.
Feel free to read our beginner's guide to automatic watches to learn more about them.
Who is it for: Automatic watches suit those wearers who want a prestigious movement with an appealing sweeping second hand. Since they require only natural motions to keep them going, they're also convenient – no frequent battery replacements are ever needed.

3. Quartz Watches
Out of all the watch calibers, the quartz movement is the most widespread for being simple and inexpensive. As a result, the vast majority of affordable timepieces are precisely quartz watches.
A quartz watch uses an electronic circuit that is regulated by a quartz crystal to keep time. A crystal under the circuit creates a signal with a precise frequency, which results in an accuracy of 15-20 seconds per month.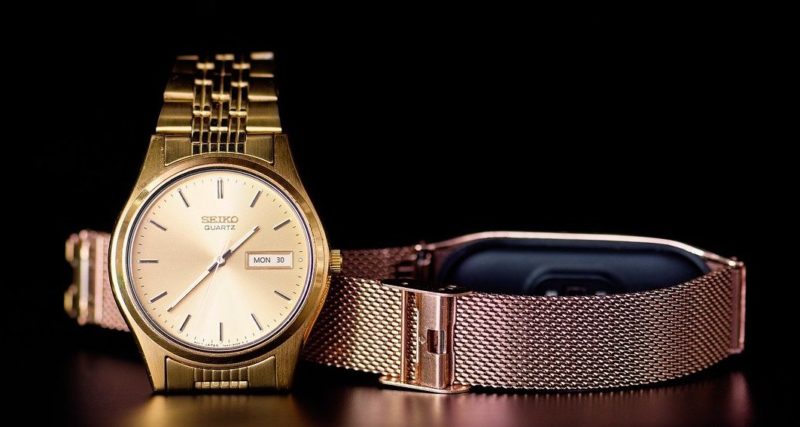 Therefore, a quartz movement is much more accurate than mechanical and automatic calibers that lose or gain around 15-30 seconds per day. On the other hand, a quartz watch runs on a battery, which means it requires frequent battery replacements.
You'll find more differences between the two most popular movement types from our quartz vs. automatic watch comparison.
Regardless of the quartz movement's inexpensive price and its inferior reputation compared to an automatic caliber, there are loads of high-quality quartz watches. Some of them even exceed the $1,000 mark.
The best part of a quartz watch is that it can accommodate several functions that an automatic watch can't, such as a backlight, digital display, thermometer, altimeter, and timer. Therefore, a quartz timepiece can offer a whole lot more than just timekeeping.
Who is it for: A quartz watch is the best choice for someone who appreciates the accuracy and possibility of having several practical functions in a timepiece. Also, it doesn't cost much and is available in every imaginable style.

4. Solar Watches
Solar-powered watches are, in broad terms, quartz watches due to employing quartz movements. However, the underlying difference between a solar and quartz watch is that the battery in a solar watch energizes itself repeatedly from light, natural or artificial.
It means that the battery won't run empty but recharges itself over and over again when presented to light.
A fully charged solar watch can last about six to ten months without any light source applied to it. When it comes to the lifetime of the rechargeable cell, it is expected to last 20-40 years, depending on the manufacturer.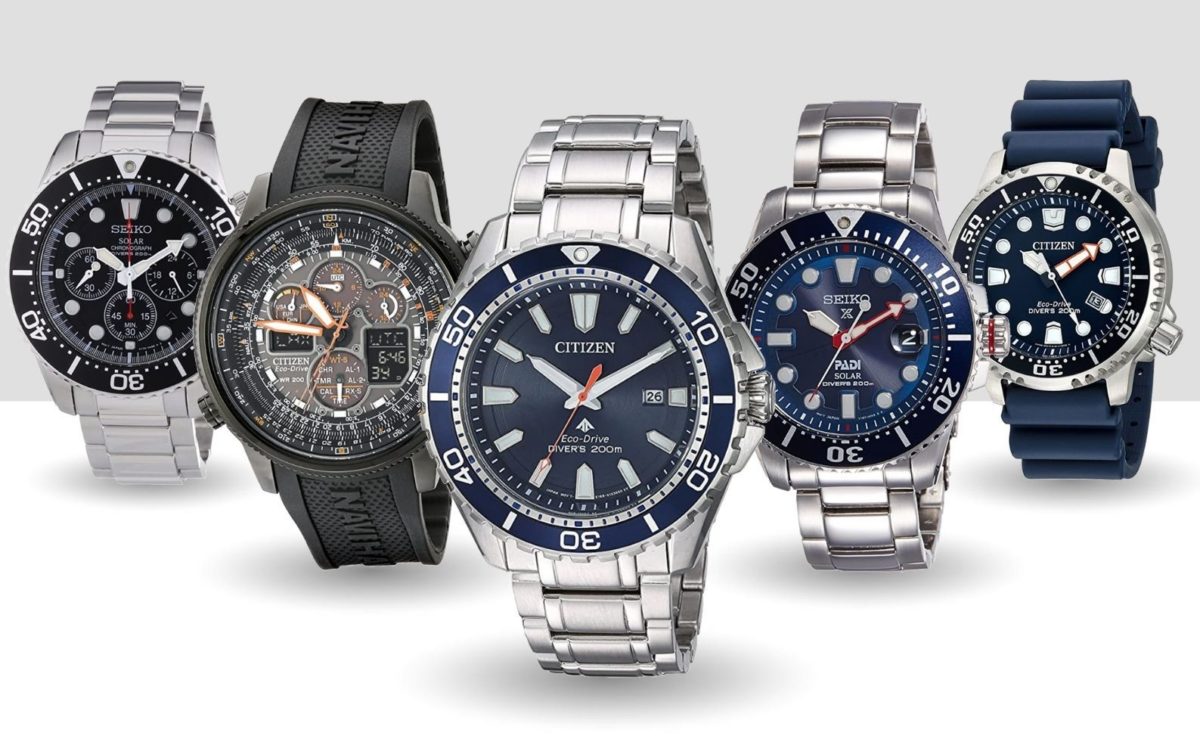 The array of solar watches is vast, ranging from classy dress pieces and professional divers to military watches for severe conditions in the wild.
The most notable providers of solar-powered wristwatches are from Japan when Citizen, Seiko, and Casio lead the line. However, several other manufacturers have recently started to produce solar watches, including Garmin, Tissot, and Bering.
An absolute delight with such timepieces is their very accessible price point – a quality solar watch has an average price of around $300-$500.
Who is it for: A solar watch suits wearers appreciating convenience because it doesn't require battery replacements. On top of that, it is accurate. As a result, a solar-powered watch is the most carefree type available, which is good news for anyone appreciating convenience.

5. Kinetic Watches
Like previously covered solar pieces, a Kinetic watch also possesses a long-lasting rechargeable battery and runs on quartz timekeeping.
But unlike receiving energy from light, it powers itself from the motions of the wearer, just like automatic watches do. That's why Kinetic timepieces are also called auto-quartzes for being hybrids of automatic and quartz movements.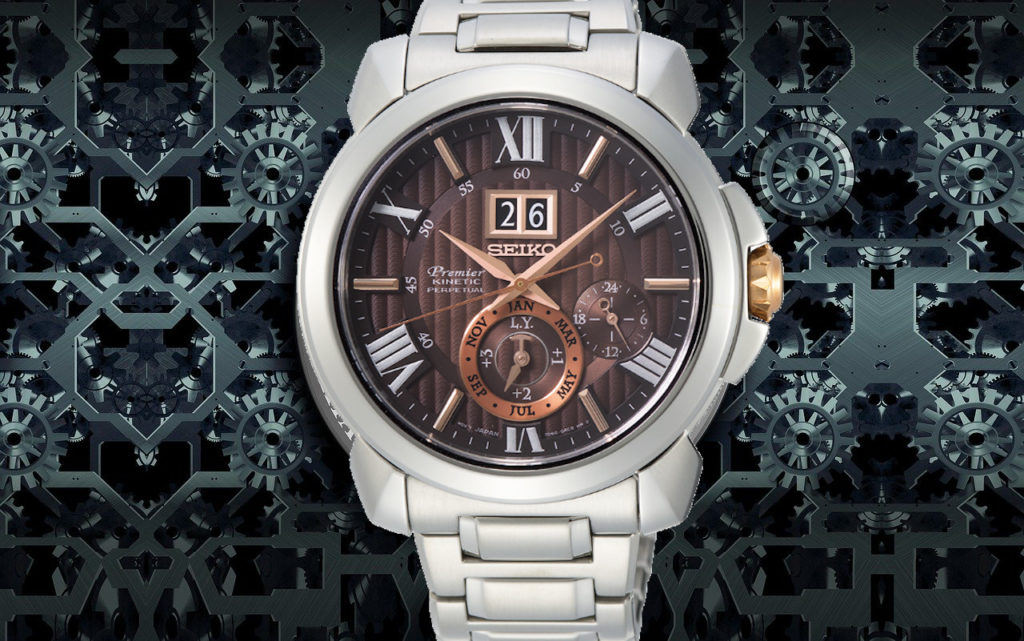 You'll not find many Kinetic watches because the number of such models is relatively low. That is due to the fact that they're manufactured only by Seiko.
The brand was also the pioneer of this innovation when the first of its kind was introduced in 1988.
You will find Kinetic movements in some of the Seiko Prospex dive watches, as well as in dress watches.
Who is it for: If you wish to differentiate yourself from others by wearing something that the majority doesn't, then a Kinetic watch could be the one for you. Besides being unique, it is also accurate and runs on the natural motions of a wrist, making it handy everyday wearable.

6. Spring Drive Watches
A unique type of watch that employs the best merits of automatic and quartz calibers is Seiko's proprietary Spring Drive movement.
It is similar to a Kinetic watch in being an auto-quartz timepiece. However, what differentiates a Spring Drive watch is that it accumulates the energy into the mainspring, just like mechanical watches do, and uses quartz signals via an electronic regulator.
As a result, a Spring Drive watch is like any other mechanical watch but with quartz watch accuracy. Hence, you can expect precise timekeeping (+/- 15 seconds a month) while maintaining the prestigious workings of a mechanical watch.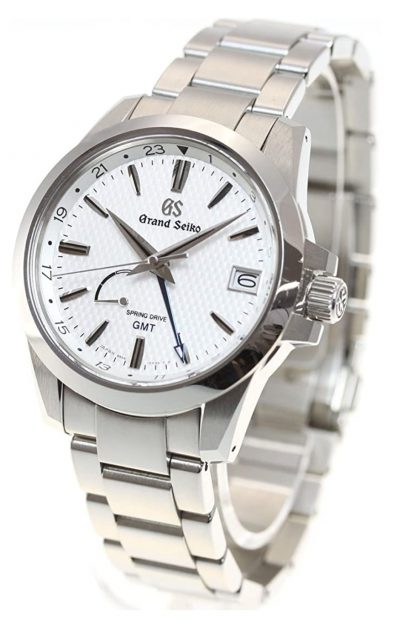 The most eye-catching part of a Spring Drive mechanism is the perfectly sweeping second hand. When quartz watches take one step in a second and mechanical watches 6-8 steps, then Spring Drive watches have a smooth, undetectable second hand movement.
Spring Drive watches are available only in Seiko's lineup and come mostly in dive and dress styles.
Who is it for: A Spring Drive watch is for someone who appreciates outstanding horological innovations and unique types of watches. Also, that someone has to have a bit of money because the watches have a starting price of $5,000.

By Types of Dials
The face of a timepiece owns great significance in the overall apparel of a watch. Also, it defines functionality.
There are four broad types of dials that distinguish from each other in terms of appearance and functionality – analog, digital, chronograph, and hybrid.

7. Analog Watches
An analog is a traditional clock face with an hour hand, a minute hand, and sometimes a second hand and a date window. Generally, an analog watch doesn't have any other features and suits mostly formal attire.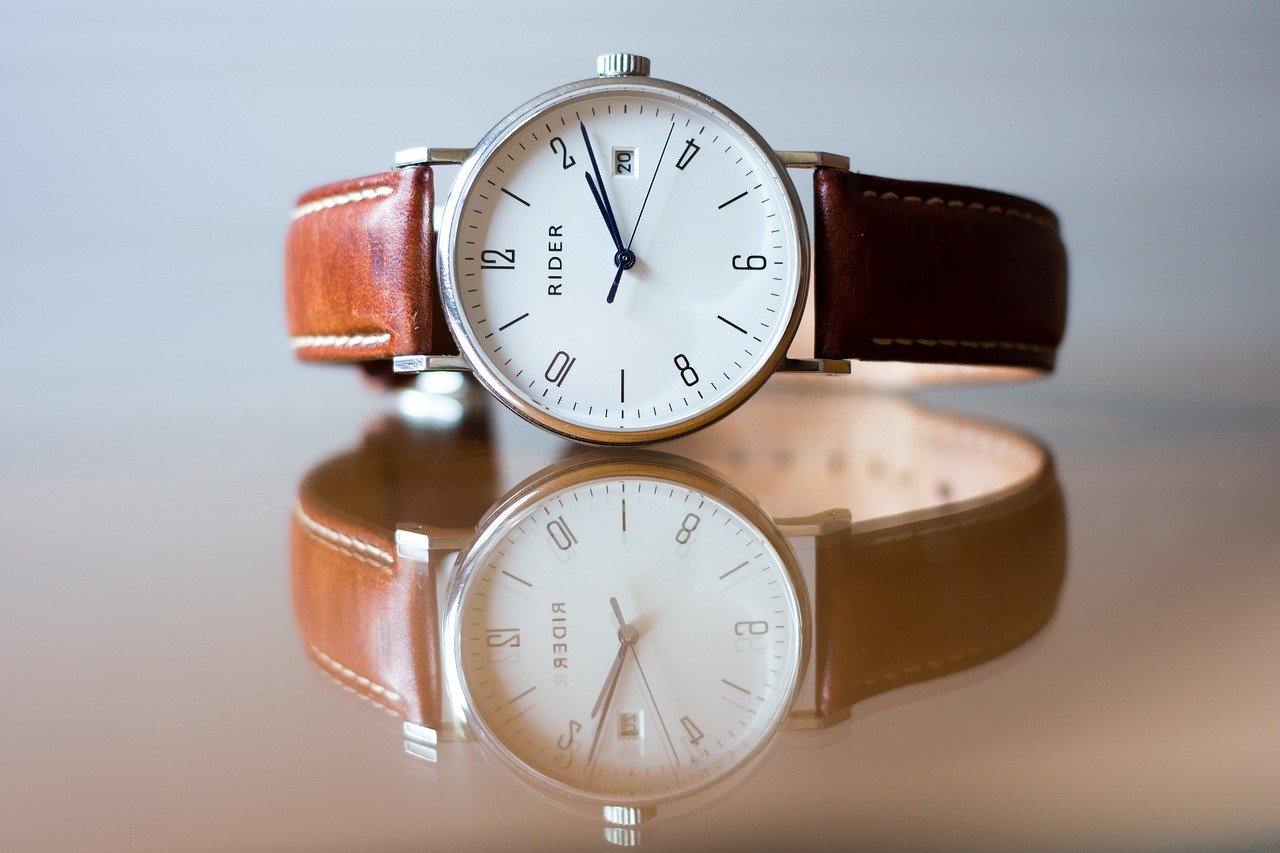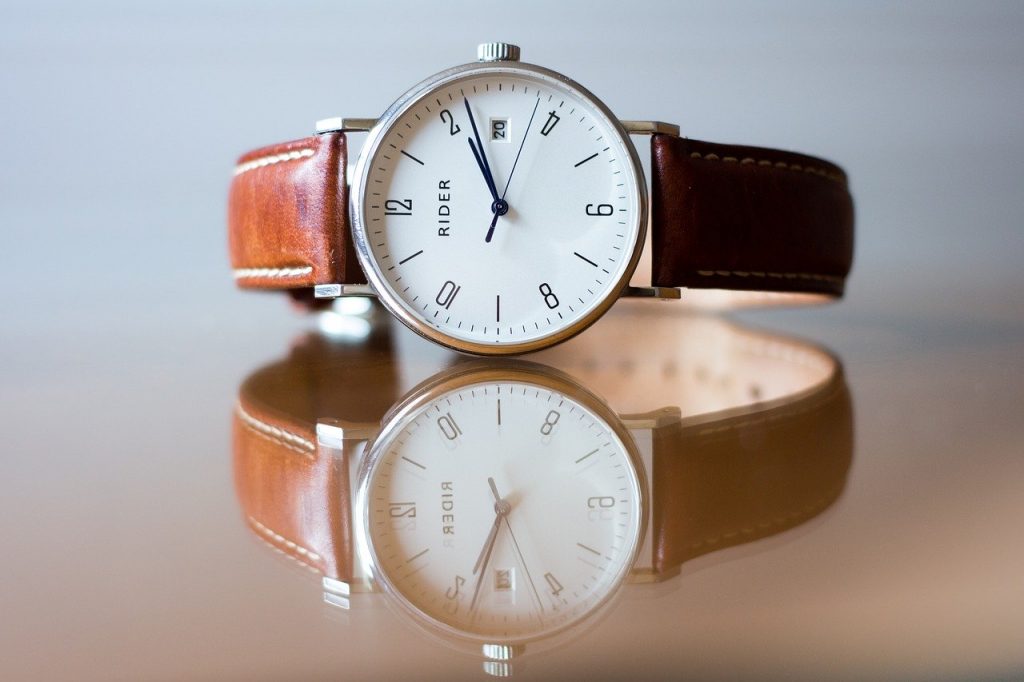 Analog watches can feature any above-covered movement and are typically priced lower due to the absence of extra complications.
If you're tired of continually watching screens in your everyday life, then an analog watch is a breeze of fresh air with its simplicity and traditionality.
Who is it for: An analog watch is for those who want a clean dial with easy readability.

8. Chronograph Watches
Chronograph watches are popular because of the stylish dial design that adds asymmetrically placed subdials.
But not only are they stylish, but they are also very practical for featuring a stopwatch function.
Usually, a chronograph watch has two or three smaller round dials and two pushers at two and four o'clock. The subdials display stopwatch's seconds, minutes, and sometimes hours, but in more advanced watches, even the fractions of a second. The buttons start, stop, and reset the stopwatch.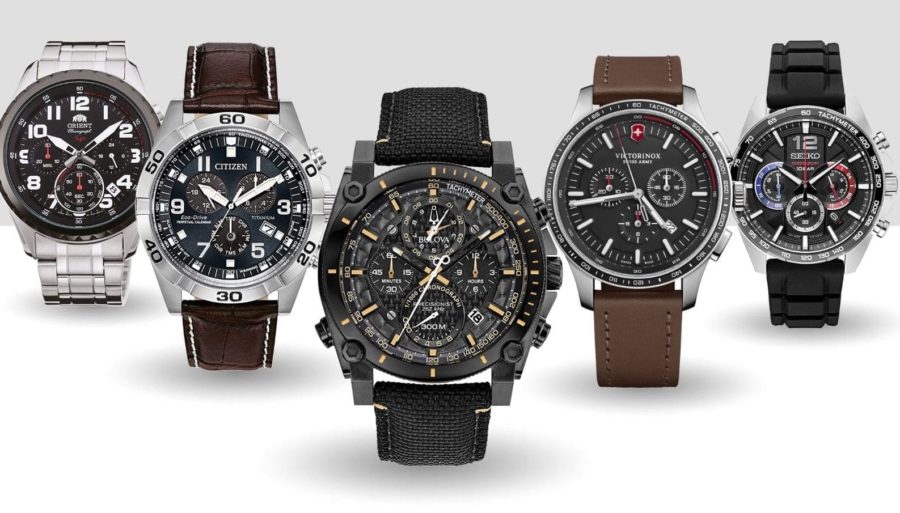 Most chronograph watches are also paired with a tachymeter bezel that allows you to make various calculations. If a watch has a tachymeter bezel, the stopwatch seconds run centrally, while the watch's seconds can be found in one of the subdials.
The chronograph function is available in both quartz and automatic watches. However, mechanical (automatic) chronographs cost significantly more than quartz equivalents because of the more complex build involving additional wheels and gears.
Who is it for: Chronograph watches suit the best for casual and sporty outfits. Therefore, go for a chronograph if your lifestyle involves not-so-dressy occasions.

9. Digital Watches
In contrast to analog and chronograph timepieces, a digital watch displays the time on a screen in numerical digits. It is powered by either quartz movement or a lithium-ion battery, and such a watch is typically pretty affordable.
Digital watches are usually sports and smartwatches. For example, most Casio G-Shocks are digital watches. Also, an Apple Watch is a digital watch.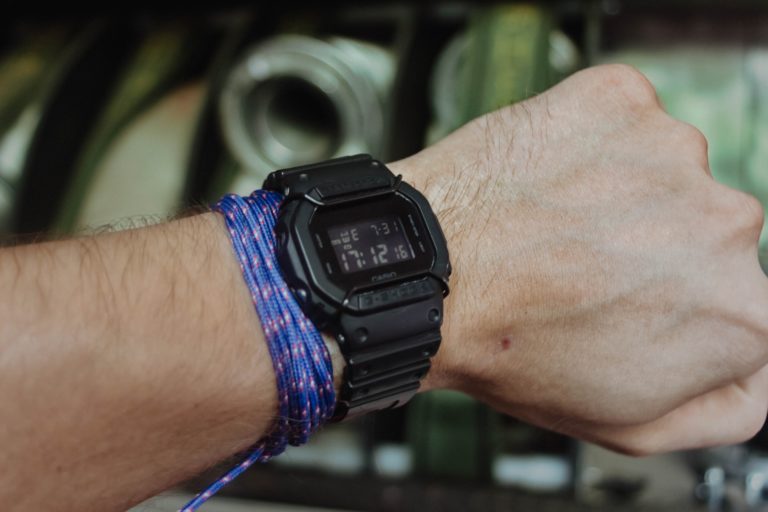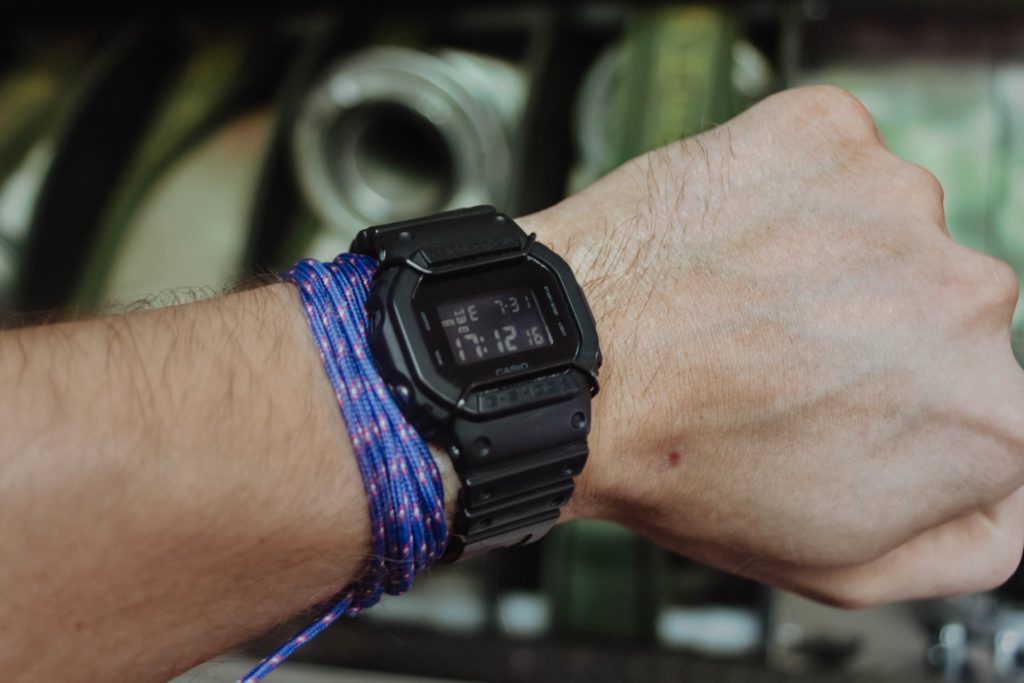 One of the advantages of digital watches is the broad array of features and applications that can be packed into the devices. For instance, you can gauge temperature, measure altitude, distance, and heart rate, and receive notifications.
Who is it for: A digital watch is for wearers who want more than just time and date from their timepiece. It suits active wearers and goes best with sports and casual apparel.

10. Hybrid Watches
Hybrid watches combine the two prime types of dials – analog and digital – and add an extra dimension with various apps and functions. The number of such timepieces began to rise after the breakthrough of smartwatches several years back.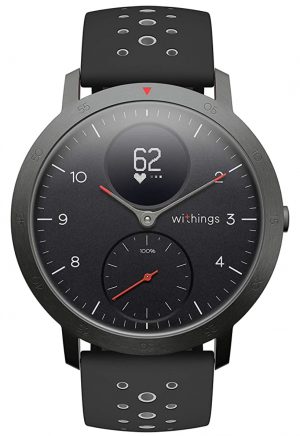 Many wearers prefer to have a classic analog face instead of a digital one when a watch is not in active use by apps.
In hybrid watches, the digital display takes up only a part of the face, which leaves a significant portion for a traditional analog dial, providing a fair compromise without giving away in terms of functions.
Who is it for: These watches are spot-on for those appreciating the merits of smartwatches but preferring a classic watch face instead of a digital one.

By Visual Enhancement
Although a wristwatch serves the purpose of presenting the wearer with an accurate time more than anything else, it has also become a way of self-expression.
The following four types ensure that visual enhancements cater to the needs of those wishing to stand out.   
11. Skeleton Watches
One of the most eye-catching watch types that serve a visual enhancement purpose rather than practical are skeleton watches. 
These are manual mechanical or automatic watches that have the moving gears and wheels visible entirely or partially through a small cut on the dial. Glancing at a skeleton watch is like witnessing Leonardo da Vinci painting Mona Lisa – the art is happening right before your eyes!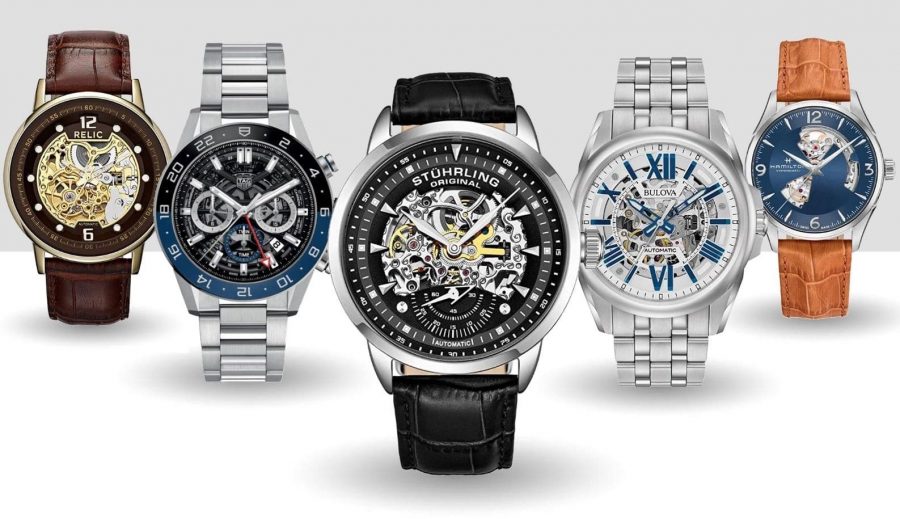 Many brands have decided to produce skeleton watches, and the design can be exceptional and creative – you will, in no doubt, find some real masterpieces.
In terms of styles, they range from modest dress watches to sporty chronographs. And when it comes to price, skeleton watches are available for every budget.
Who is it for: Skeleton watches are for mechanical movement admirers because the very purpose of this type of watch is to showcase the intricacy of this movement. The watches can sometimes be very flashy, too. So they also suit fashionistas.

12. Tourbillon Watches
Another example of mechanical wristwear's craftsmanship and virtuosity is a tourbillon watch, which initially was to enhance the movement's accuracy but later remained as just a piece of art instead.
Tourbillon stands for "whirlwind" in French and consists of a balance wheel and an escapement in a miniature cage. The continuous whirling motion, which is to average out positional errors, is the very reason for the fame of these watches.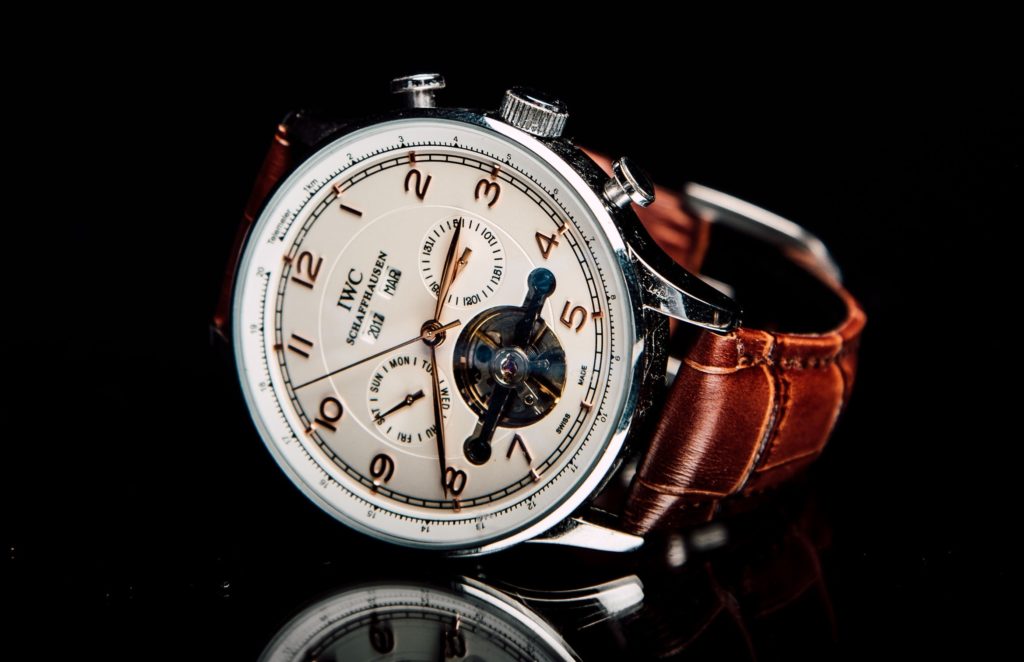 The easily recognizable complication is rich in detail and takes weeks to construct. As a result, tourbillon watches won't come cheap.
Swiss sell them for astronomical prices ($20,000 and upwards), whereas the emergence of Chinese affordable tourbillon watches has made them available to the broader public. But "affordable" still means spending at least a thousand dollars.
Who is it for: Tourbillon watches are for luxury hunters and hardcore watch enthusiasts due to their ultra-complex build and premium rates.

13. Moon Phase Watches
A moon phase complication is precisely what the name suggests – it tracks and displays the phases of the moon.
A classic example has a beautiful crescent-shaped aperture with a yellow moon and blue starry sky. The aperture can also depict the moon realistically like it is in the Omega Speedmaster watch.
The complication comprises a 59-gear round disc with two identical moons printed on it to cover all the various moon phases. The disc moves one notch every midnight.
These timepieces lean towards sleek style, which makes them perfect for wearing with suits and formal shirts.
Along with the moon phase complication co-exists a simplified version of it – a Sun and Moon indicator. Unlike the original one, it indicates alterations between days and nights – at noon, the Sun is at the top center position, whereas at midnight, the Moon takes the spot.
Who is it for: A moon phase watch fits the bill for those who wear formal outfits to work or frequently attend formal events because, in most cases, it's not a casual everyday watch that you wear for every occasion.

14. Sweeping Second Hand Watches
A sweeping second hand watch is a timepiece where the second hand gives a sweeping motion instead of once in a second steps. It is considered a higher class compared to typical timepieces, and, most importantly, is a pleasing feature for the wearer.
A gliding motion is to do with the frequency of vibrations the watch conducts.
Automatic watches have sweeping motion already in their core due to their working principle. Therefore, every automatic watch is a sweeping second hand watch.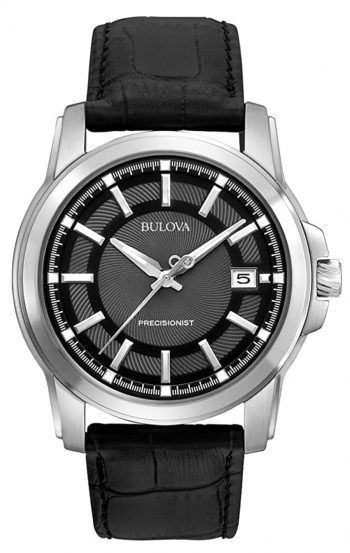 On the other hand, quartz watches need a higher frequency than usual to feature this visual enhancement. Thus, not many quartz watches come with a sweeping second hand. However, the ones that employ it are real eye-catchers, such as the Bulova Precisionist watches.
Who is it for: If you wish to have an expensive-looking timepiece that doesn't tick as most affordable watches do, then a sweeping hand watch is for you.

Types of Watches By Style
15. Dive Watches
While many watches are water-resistant, diving watches are meant explicitly for underwater activities, generally to 200m (660ft).
To withstand the pressure down below, the construction of the watch needs to be very tough. Therefore, the timepieces use rubber seals to protect the openings around the crown and come with a screw-down crown for extra resistance.
Standard features of a classic dive watch also include a longer band to fit over a diving suit, a rotating bezel that can be moved only in one direction (allowing for safe tracking of the time spent underwater), and luminous hands and indices for better readability in the dark.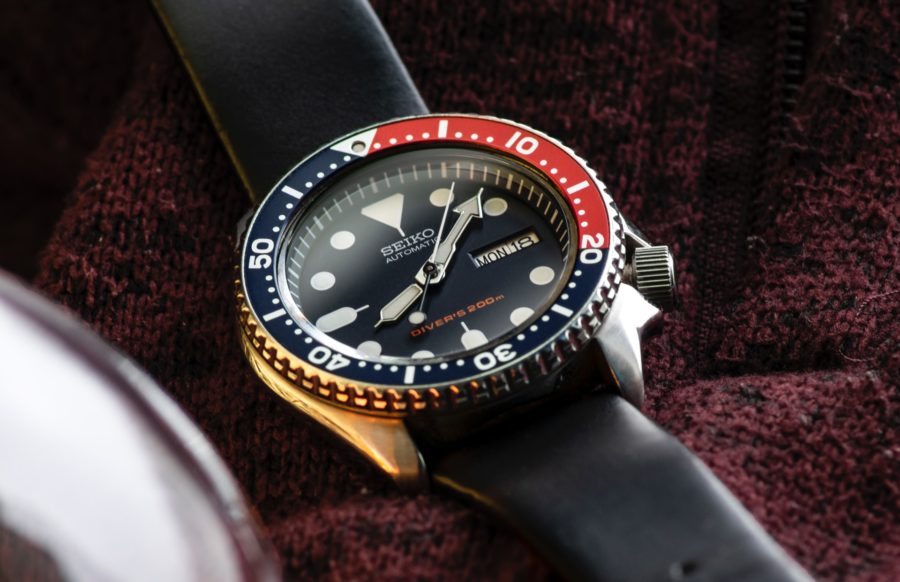 Dive watches are perfect for everyday wear, as well as for fancier events due to their looks that suits not only professional activities in the water but a wide variety of occasions. As a result, it's quite common to find a metal dive watch paired with a suit and tie.
Who is it for: A dive watch has an iconic design that leaves nobody cold. Furthermore, it has a rock-solid construction and ultimate water resistance. Therefore, a dive watch is a must in every man's collection, regardless of his hobbies and work.

16. Military Watches
Military watches (aka field watches) don't have many fancy attributes – they are meant to show time and be rugged to stand the dirt, mud, and wet conditions.
But don't get me wrong – rugged can also mean stylish and good-looking. As a result, many military watch brands produce very durable and straightforward yet good-looking field watches.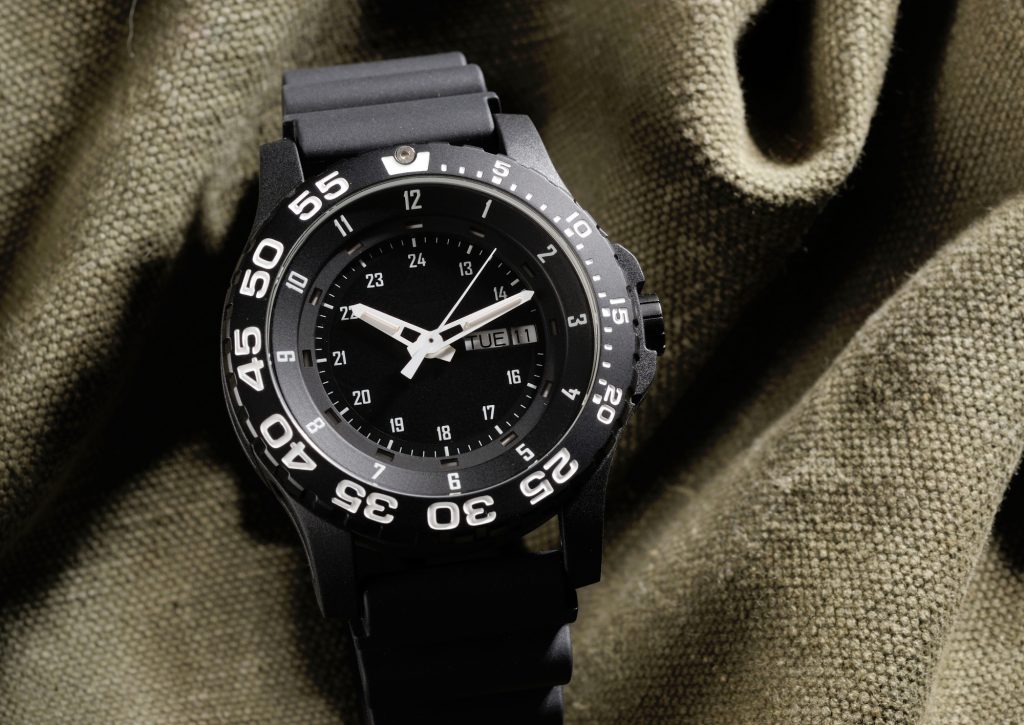 These timepieces usually come in three colors – green, black, or beige (desert tan). They are water-resistant, come with comfortable straps (rubber, fabric), and are highly legible. The legibility isn't good only in broad daylight but also in the dark because of luminous hands and hour markers.
Military watches find good use in the military forces, police, rescue units, construction sites, and other high-intensity jobs. However, they also make excellent wearables for everyday occasions that don't require formal attire.
Who is it for: Military and field watches suit best for demanding conditions at work or out in the wild. Therefore, anyone engaged in high-intensity activities should consider these types of watches.

17. Dress Watches
Dress watches are timepieces for formal attire. This dress code requires a watch that doesn't catch too much attention with flashy features but gives an elegant impression. Therefore, a dress watch is never extravagant but modest and tasteful.
Naturally, such a timepiece has a clean analog dial with a three-hand movement and a date window. It is typically paired with a leather or metal strap, and never with a rubber and fabric strap.
Another trait that comes with a genuine dress watch is its height – for the watch to slip under the sleeve, it needs to be slim. Therefore, it's no wonder that most ultra-thin timepieces you come around are dress watches.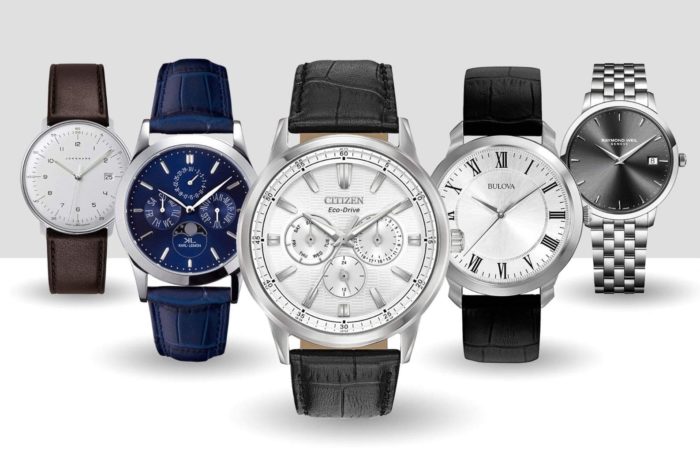 You should also not forget to pair your dress watch with your clothes. For example, brown leather straps go with brown belts and shoes, black leather goes with black shoes and belts, and metal band suits the same-toned belt buckle and cuff links.
Who is it for: A dress watch is for men that wear formal outfits.

18. Fashion Watches
If you wish to steer away from the simplicity of a dress watch, then a fashion timepiece from a household brand can be a valuable addition to your outfit.
You've probably seen some exquisite fashion brands, such as Emporio Armani, Hugo Boss, Diesel, and Guess, selling their wristwear. These companies are not primarily known for their watchmaking and don't even manufacture them.
However, by designing an eye-catching timepiece and adding the world-famous logo, they become no-brainers for fashionistas. Generally, people who appreciate the brand go for these tickers.
But when it comes to quality, fashion watches don't possess the reliability that renowned watch manufacturers have. As a result, watch aficionados don't rate such timepieces high.
Naturally, the best trait of fashion watches is their appearance. They look way more expensive than they really are with their variously colored cases, dials, and bracelets. It's also quite common for these watches to replicate the appearance of world-famous luxury timepieces, such as the Rolex Submariner and Omega Speedmaster.
However, if you wish to decorate your wrists with over-the-top aesthetics, why not go for Swarovski or diamond-covered watches? Such timepieces are also fashion watches but on a whole new level in terms of flashiness.  

19. Luxury Watches
Luxury watches are for someone who is not afraid to splash the cash. It's quite common to have luxury watches costing tens of thousands of dollars. Some timepieces can even cost several hundreds of thousands.
For obvious reasons, a luxury watch doesn't cost as much as it does without possessing luxurious features.
One of the luxuries these watches have is their reputation. A long and successful history of watchmaking defines the brand. Rolex, Breitling, Hublot, Omega, and other known trade names have been around for more than a century, perfecting their procedures and qualities.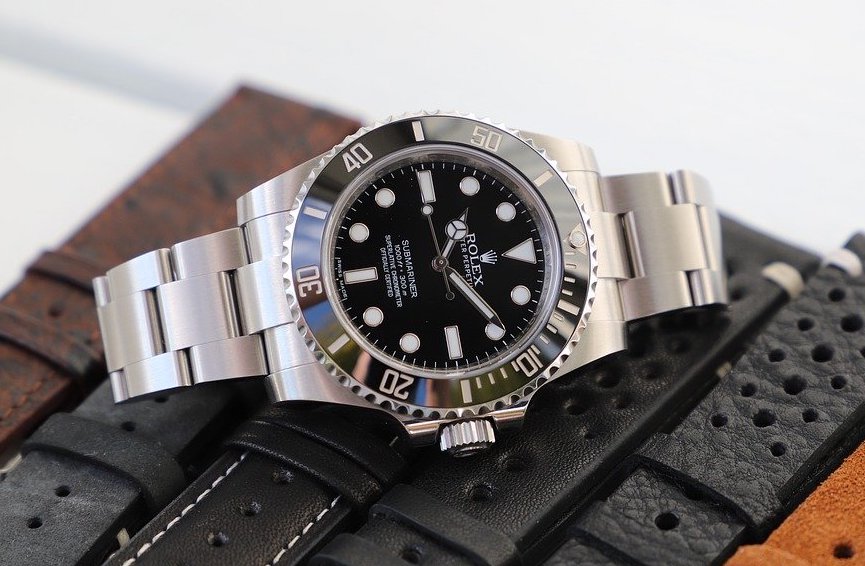 The watches are often encased in valuable gemstones and other expensive materials. Also, they use high-end automatic movements, guaranteeing maximum durability and precise timekeeping.
Since the value of luxury watches holds well, there is a considerable market for used luxury pieces. Naturally, if you can't afford a brand new ticker but still fancy a luxury watch for a discounted price, you should consider going for a used one instead.
Who is it for: Wealthy! Luxury watches cost fortunes and are not for people limited on budget. On top of the price itself, luxury watches require servicing every 3-5 years, which costs anywhere between $600 and $1,000.

20. Pilot Watches
These watches find fair use in aviation because of their unique functions. But nobody restricts their use in everyday life due to their universality for various attire and events.
Pilot watches originated from the military when pilots had to keep track of time in a portable and little-attention-requiring manner. As a result, they are typically oversized with thick hands and large hour numbers. Also, pilot watches are equipped with decent luminosity for checking the time in the dark.
Most aviation watches employ a slide rule bezel for various aviation-related calculations, such as speed, distance, and fuel consumption. It is a distinctive feature with uncountable indices, markers, and small numbers located on the dial's outer rim.
On the other end of the specter, there are vintage pilot watches with a straightforward design comprising a clean dial and large hour numbers.
Who is it for: These watches suit aviation employees, as well as men who want a masculine timepiece.

21. Racing Watches
Compared to pilot wristwear, racing watches aren't that specific. They are foremost fancy and flashy, with exciting colors that suit many styles. You can still expect to have two essential co-existing elements determining an ultimate racing watch – a tachymeter and a chronograph.
We've already covered a chronograph earlier in this post, but once more, a chronograph is a stopwatch that measures the elapsed time.
However, compared to standard chronograph watches, racing timepieces are always paired with a tachymeter ring that helps calculate speed and distance based on the readings of a chronograph.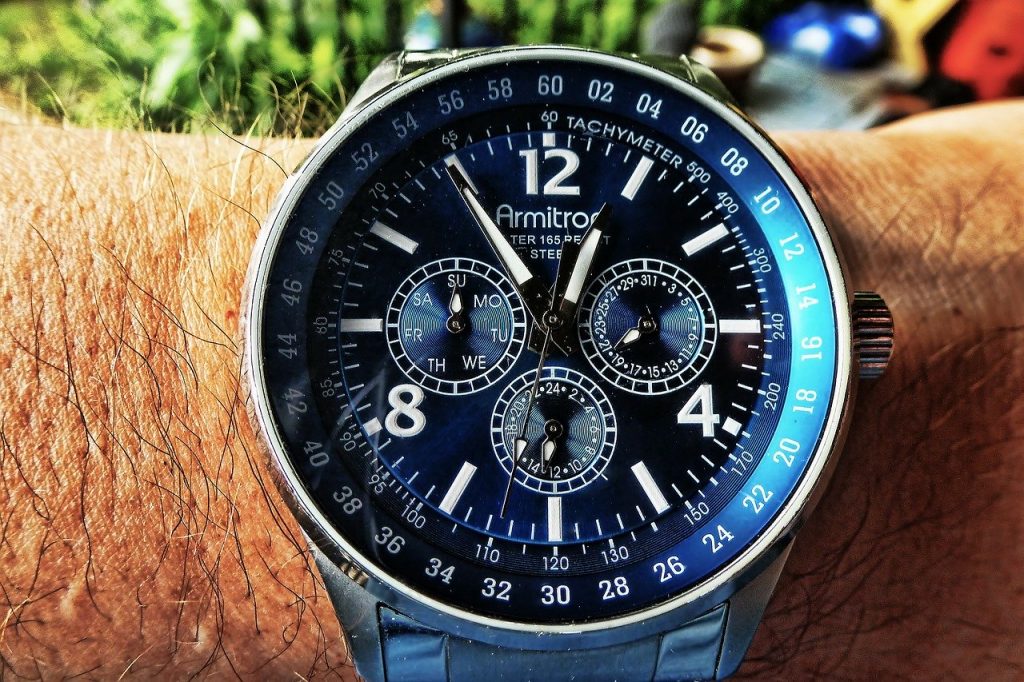 These watches are usually sporty and go best with jeans, t-shirts, and polos.
While affordable racing watches run predominantly on quartz movements, then premium level and luxury pieces have swapped the quartz for an automatic caliber.
Who is it for: Racing watches are for speed chasers, racing enthusiasts, and men who are after flashy and fashionable timepieces.

22. Nurse Watches
Like the name already hints, nurse watches are for those whose occupation lies in the medical field, whether being a nurse, a general practitioner, or even a medical student.
These professions require a sturdy timepiece that is easy to read and withstand frequent water exposure.
A nurse watch is typically equipped with a distinctively colored second hand for a quick glance. You'll also find a 24-hour time format and, in some cases, even a pulsometer ring.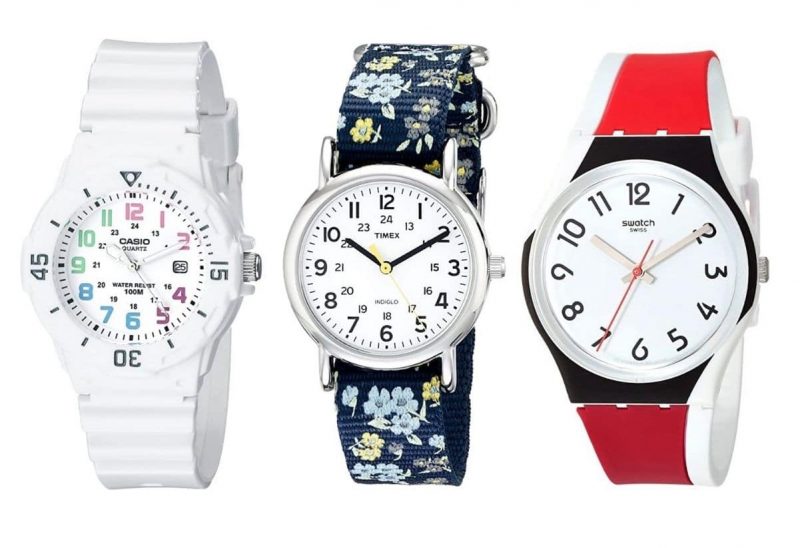 A necessary prerequisite of a proper nurse watch is also an easily cleanable band because of the excessive liquid exposure this walk of life often faces.
Nurse watches are mainly produced by dedicated manufacturers, such as Speidel and VAVC.
Who is it for: Nurse watches are predominantly meant for medical workers. However, if you're not a nurse but wish to wear a simple and easily readable timepiece, a nurse watch fits the bill easily.

23. Pocket Watches
There were times when a pocket watch was almost a must for a true gentleman. Although more than a century has passed and comfortable hand-worn time trackers have taken over, there is still quite a remarkable demand for vintage pocket watches.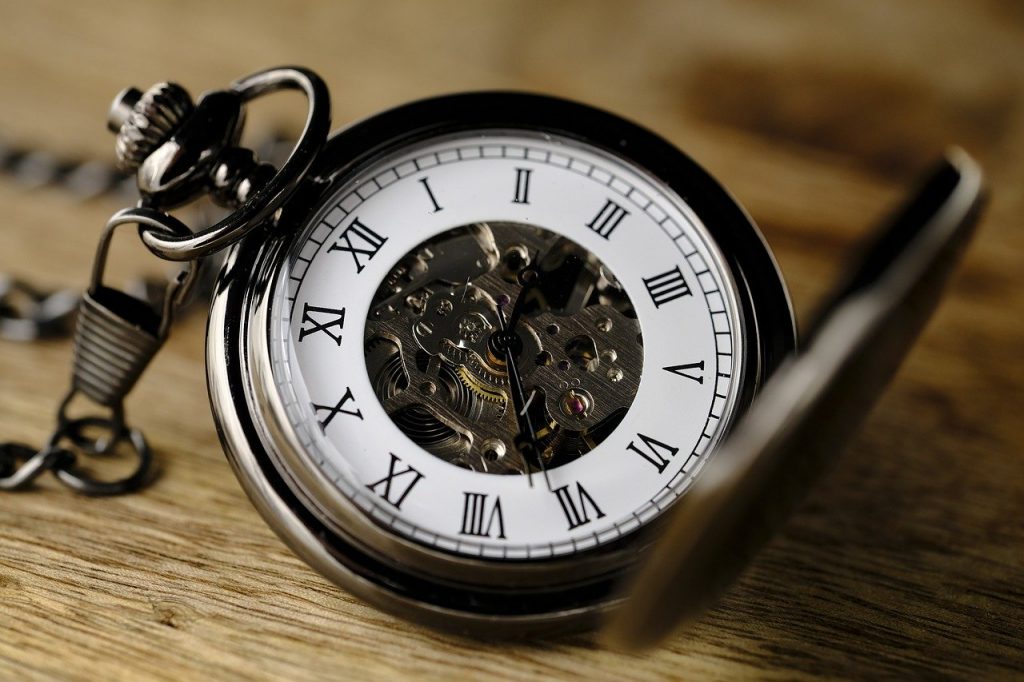 They are sought-after mainly by watch enthusiasts who wish to complement their collections. Pocket watches are also bought as props for theme parties and theater performances.
Several renowned watch manufacturers, including Tissot, Bulova, and Hamilton, produce these historic manual mechanical timepieces.
However, when you decide to acquire one, make sure you take good care of it because a manual mechanical timepiece requires regular upkeep from a professional.
Who is it for: Pocket watches are more of collectibles rather than everyday wearables. Therefore, go for it if you admire craftsmanship or intend to use it for certain occasions. Other than that, go for other types of wristwear.

24. Wooden Watches
Wooden watches have been around for some time now and are a unique alternative to regular timepieces that everyone else is wearing.
You will find some interesting timepieces made out of maple, walnut, ebony, and many more. They also come in various colors and suit many attires.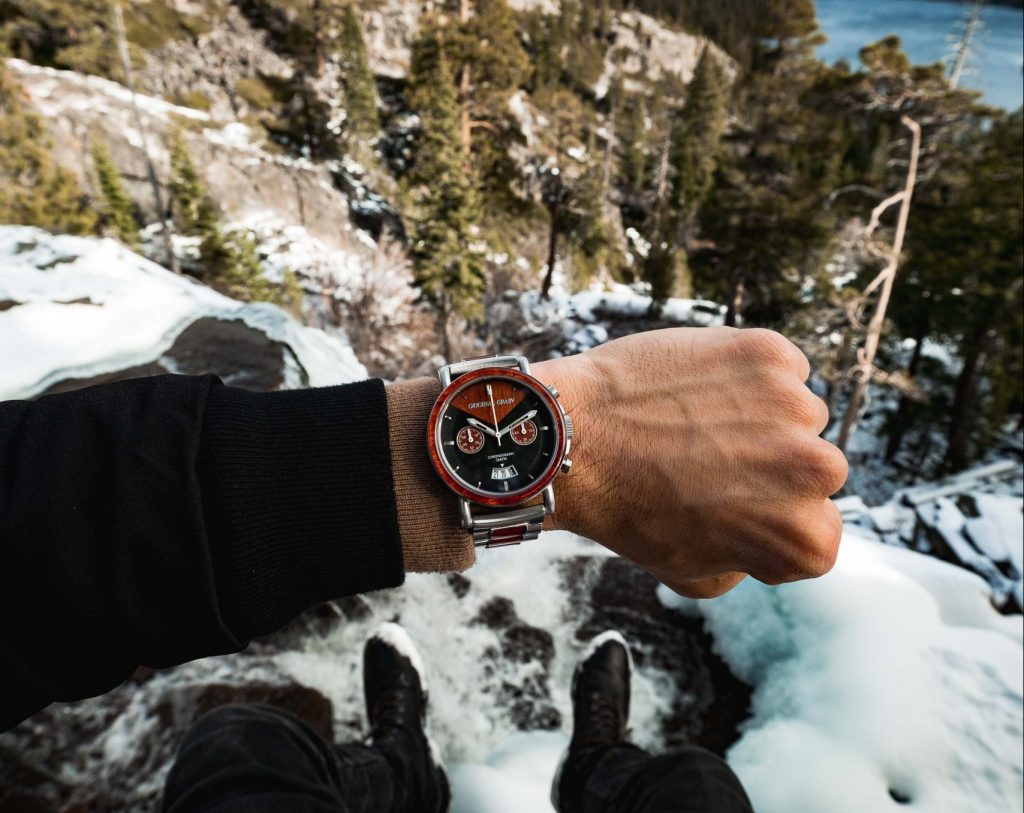 The biggest concern with a wooden watch is that it only withstands splashes of water and light rain. It means you would have to take good care of it if you wish to enjoy the watch for a long time.
Wooden watches use automatic and quartz movements and come in various display types, including analog, chronograph, and skeleton. Naturally, the selection is surprisingly broad, and everyone should find a suitable model.
Who is it for: These timepieces are perfect for those who want to stand out from the crowd. The watches are also environmentally friendly for being made of renewable resources. Furthermore, most wooden watch manufacturers plant a tree for every watch sold, giving back to nature.

Types of Watches by Functionality
25. Smartwatches
Smartwatches have been the trend for the last couple of years now, and it doesn't show any signs of stopping. The proof of how popular smartwatches are these days is the fact that an Apple Watch is the most sold watch in the world.
A smartwatch is basically an extension arm for your smartphone – you can accept or deny calls, use apps, and read messages. It is also possible to read your heart rate or make use of GPS. And, believe it or not, you can even check the time among the vast number of features!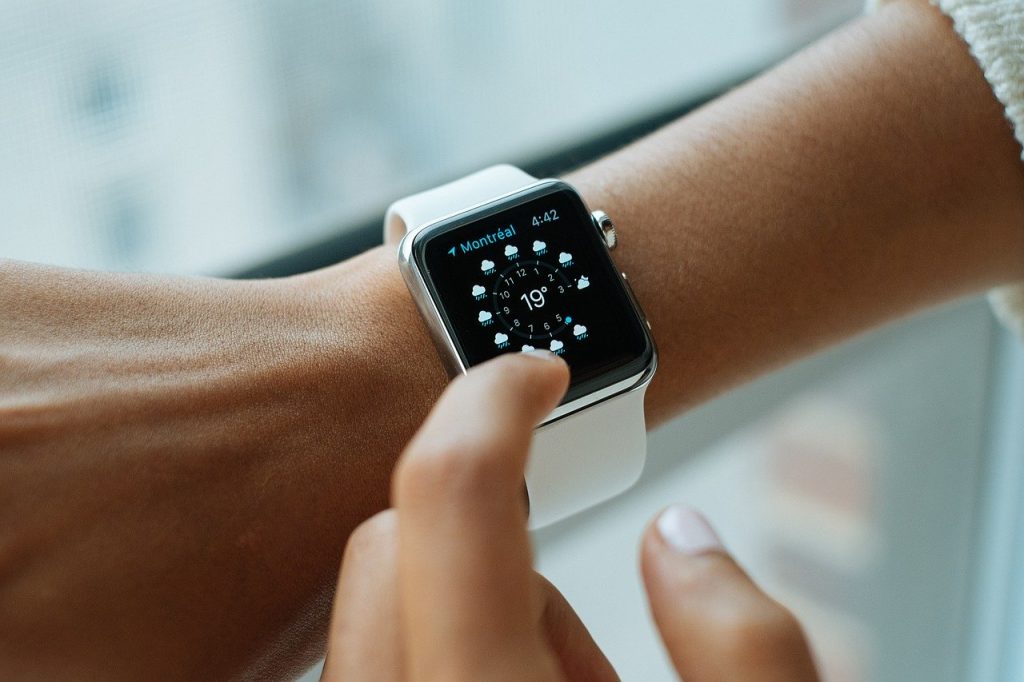 Smartwatches keep an accurate time throughout their lifetime because, unlike most watches that employ timekeeping mechanisms, the smart wear synchronizes through satellites.
The most significant downside of a smartwatch is the low battery life – the watch requires charging every couple of days.
Who is it for: Smartwatches go best with people that have an active social life, want to track fitness levels and sleep quality, or simply wish to go with trends. These watches don't possess any horological significance, making them purely practical devices that all look the same.

26. Fitness Watches
Fitness watches, or fitness trackers, share similarities with smartwatches in possessing various opportunities that typical hand watches cannot provide. However, compared to smartwatches, their specialty is sports.
With the integrated GPS or a 3-axis accelerometer, it is possible to track the distance of running, jogging, walking, cycling, and other activities. If there's a heartbeat sensor, it can also measure your heart rate and sleep stages.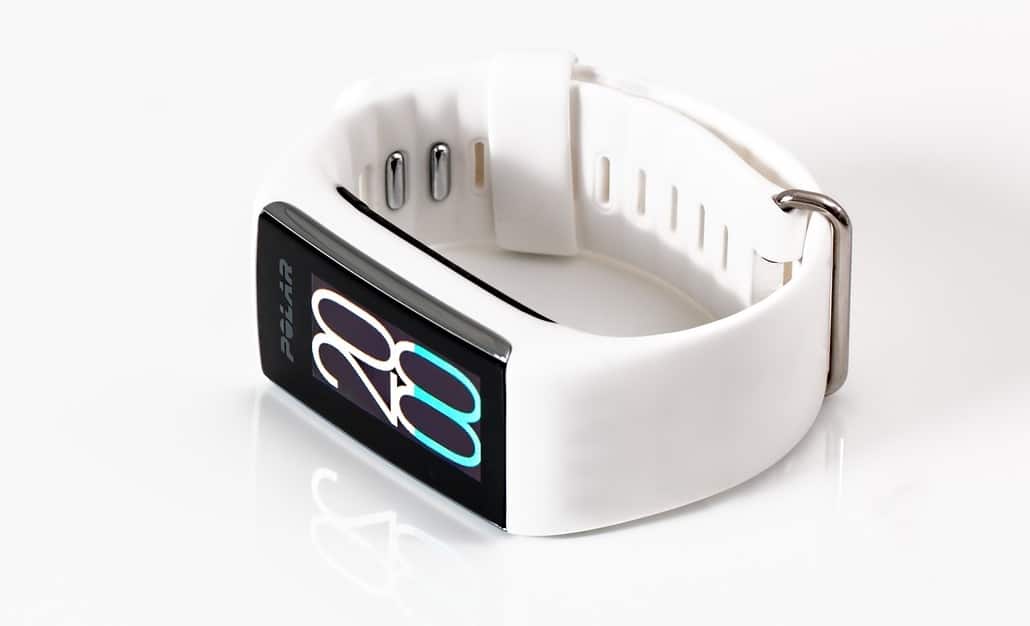 On the outside, fitness watches generally have a digital display and are made from rubber, silicone, or plastic. The watches use a lithium-ion battery for power and require regular charging. They can look like smartwatches (Fitbit Versa series) but can also be much smaller (Amazfit, Fitbit Inspire).
As it is with smartwatches, fitness trackers receive the correct time through satellites.
Who is it for: Fitness watches suit people that want to track their fitness levels either through professional sports (running, cycling, swimming, etc.) or everyday activities (walking).

27. Atomic Watches
When GPS-enabled watches receive accurate time through satellites, then atomic timepieces use radio waves.
The timekeeping of atomic watches is based on a quartz movement, but with the inclusion of a particular receiver under the dial, the accuracy achieves a whole new level – the watches are accurate to one second in thousands of years.
It is achieved through the atomic clock that updates the timepieces several times a day through radio waves.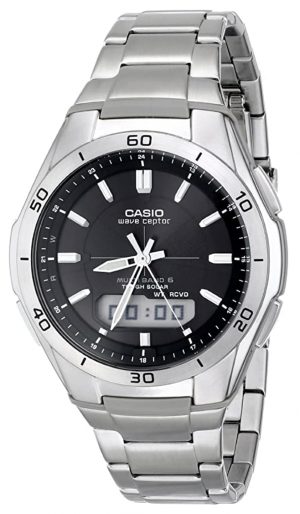 Atomic watches come at affordable prices in various designs from the three renowned brands – Seiko, Citizen, and Casio. The timepieces are mainly casually styled, which means they are appropriate to wear as everyday wearables.
Unfortunately, the prime of these watches seems to be fading with the growing number of GPS-controlled classic timepieces that eliminate the most significant disadvantage regarding atomic wristwear – the distance from radio towers.
Who is it for: Atomic watches are spot-on for those who want a traditional analog watch with no frequent time corrections.

28. Solar Atomic Watches
When atomic watches power themselves from disposable batteries, then solar atomic watches employ rechargeable cells that frequently charge from any kind of light.
These watches can be considered one of the most carefree types of watches available because of the needless battery replacements, as well as time adjustments.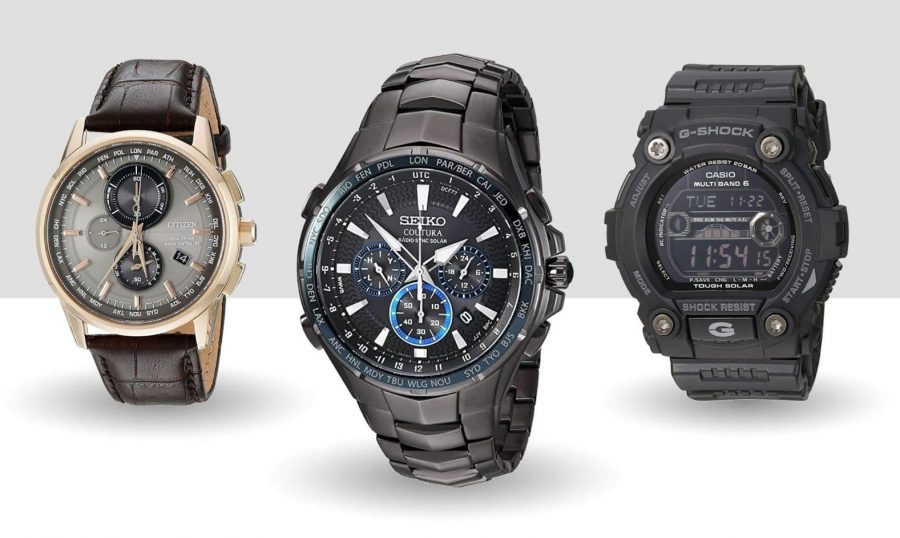 Seiko introduced the first solar-powered atomic watch in 2005 and has been one of the leading forces ever since. A stiff competitor to Seiko is another Japanese powerhouse Citizen who went down in history with the first-ever atomic timepiece in 1993.
Despite the seemingly expensive innovations that solar atomic watches come with, the prices are relatively affordable when most watches cost around $200-$500.
Who is it for: Solar atomic watches are convenience beasts that don't need time adjustments or battery replacements. Therefore, they suit those appreciating the utmost convenience in regards to wristwatches.

29. ABC Watches
An ABC watch, which stands for an altimeter, barometer, and compass, is a perfect companion for hikers, mountaineers, and trekkers.
This feature-rich watch reads the barometric pressure, from which it's possible to calculate the approximate altitude. And if you top it with a digital compass providing you with precise directions, you end up with an inseparable wearable for outdoor activities.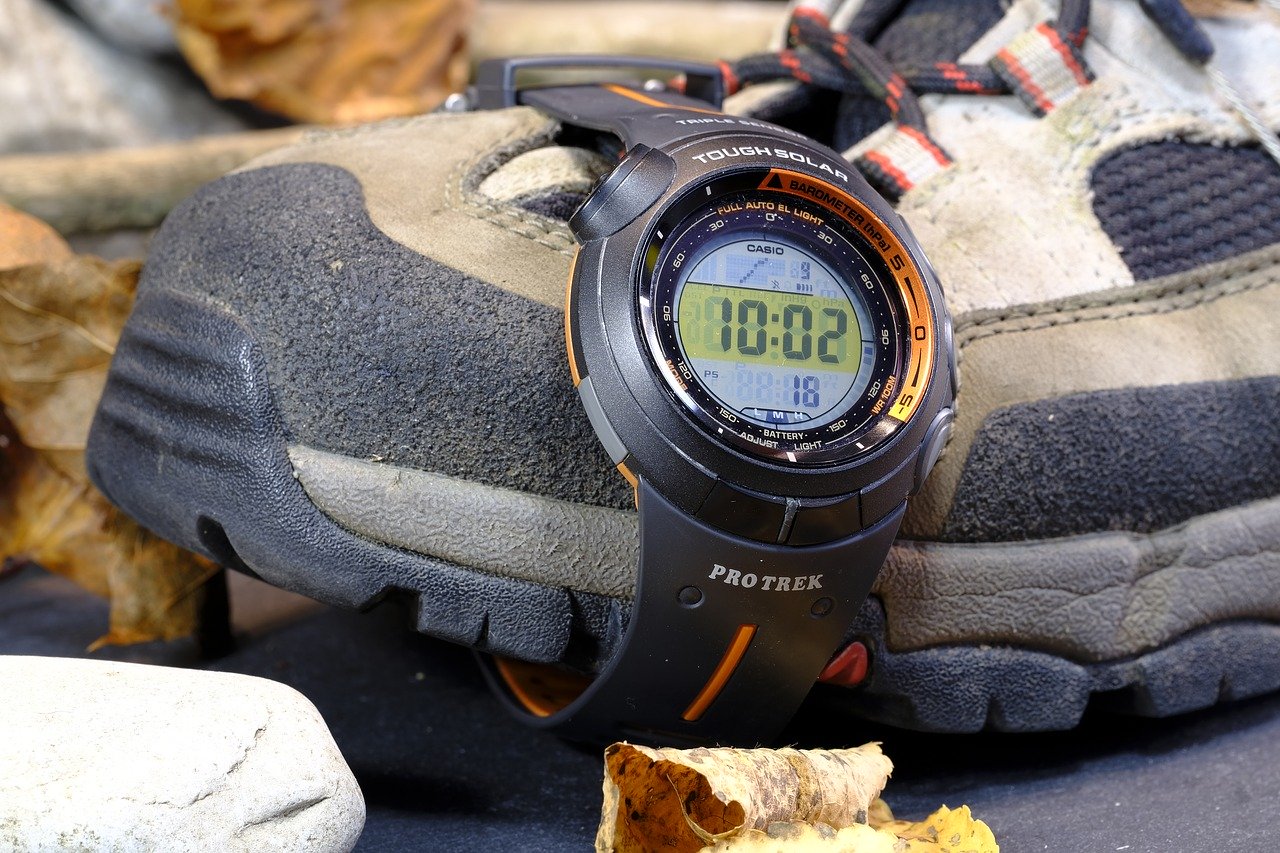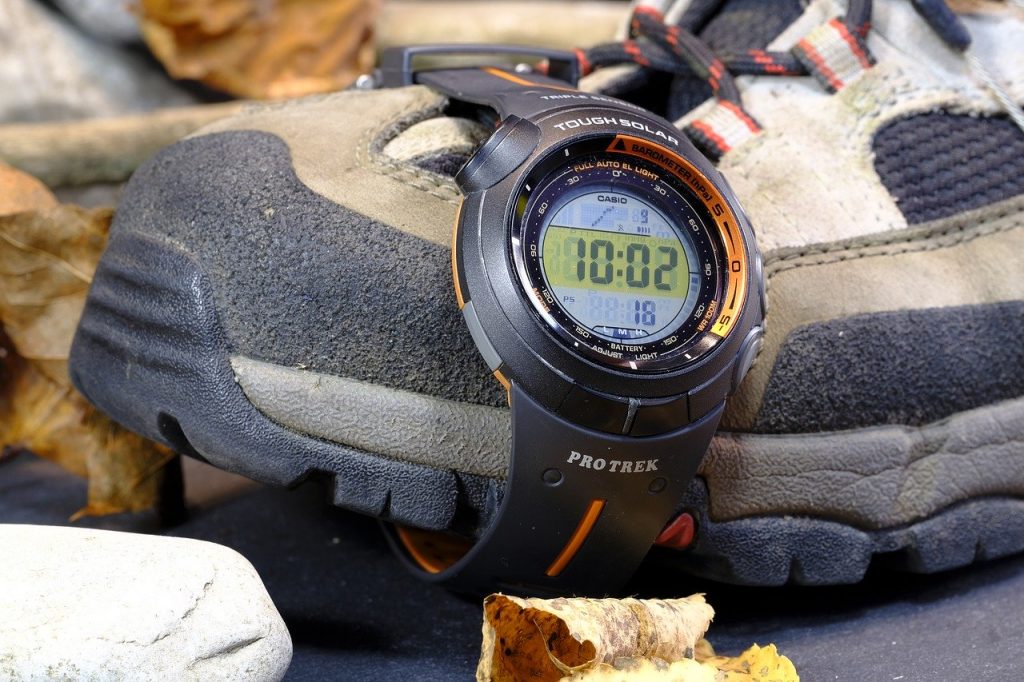 ABC watches are also equipped with a temperature reader, with a typical measuring range of 14F to 140F (-10C to 60C).
If you're interested in ABC watches, then turn your attention to Garmin, Suunto, and Casio, because they are the most acknowledged manufacturers with the broadest selection of these outdoor watches.
Who is it for: ABC watches are for outdoor enthusiasts who trek mountainous areas and cover long distances in the wild.

30. Vibrating Alarm Watches
The last type of wristwear we cover in this post becomes really handy for those wearers who require daily reminders through a vibrating alarm.
Heavy sleepers, people with hearing problems or ADHD, and the elderly often find the typical sound alarm inadequate. But with a wearable vibrating on a wrist, the notification can not be ignored.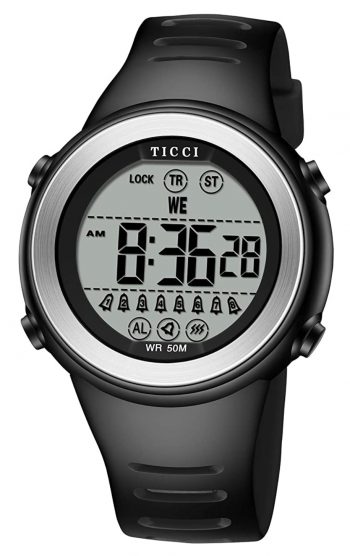 Vibrating alarm watches have the possibility of several notifications per day, aiding in reminding the wearer of essential daily tasks. The timepieces are pretty straightforward with digital displays and rubber bands, and they won't cost much at all.
Who is it for: These watches suit people that find regular sound alarms inadequate and need something more discreet yet effective.

Final Take
Now that you're more aware of the different types of watch movements, display options, and profession-based watches, your decision-making should be much easier.
The world of watches is diverse and overwhelming, but as long as there are various types of watches to choose from, you can be sure to find the watch that suits your lifestyle, needs, and personality the best.

You may also like:
Affiliate Disclosure: As an Amazon Associate I earn from qualifying purchases. Details
Latest posts by Carl Pender
(see all)