Affiliate Disclosure: As an Amazon Associate I earn from qualifying purchases. Details
Invicta watches look absolutely stunning for the prices they're sold. Lots of fashionable oversized watches, as well as professional-looking dive watches, coupled with features you typically find from much pricier models, have been the arguments for many in going for Invicta timepieces.
But what are Invicta watches like? Are they worth the money? And what about the Invicta brand as a whole?
In this Invicta watches review, I will introduce you to the timepieces Invicta offers. Also, I will shed some light on the brand itself by going through its history, reputation, and quality levels.
By the end of this post, you'll be better positioned to make up your mind whether this affordable watch brand is for you or not.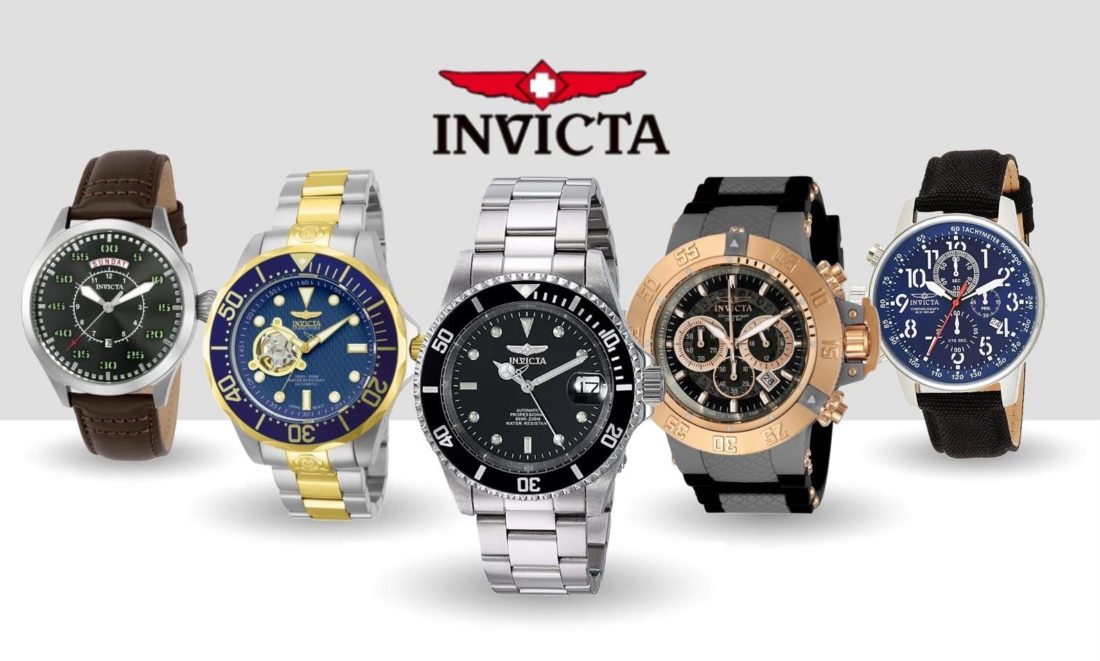 History of Invicta
For starters, Invicta is an American brand headquartered in Florida.
Therefore, it might come as a surprise that the brand was initially established in Switzerland instead. It happened in 1837 – that is nearly two decades before the foundation of Tissot, one of the greatest names in Swiss watchmaking.
Invicta, which stands for "invincible" in Latin, got off to a prosperous business producing affordable mechanical watches for the best part of the first century of its existence.
One of the brand's landmarks includes watches that were exclusively made for the Soviet Naval Fleet officers in the 1960s. In the midst of the Cold War between the western and eastern hemispheres, it was a recognition that Invicta watches were durable and of high quality.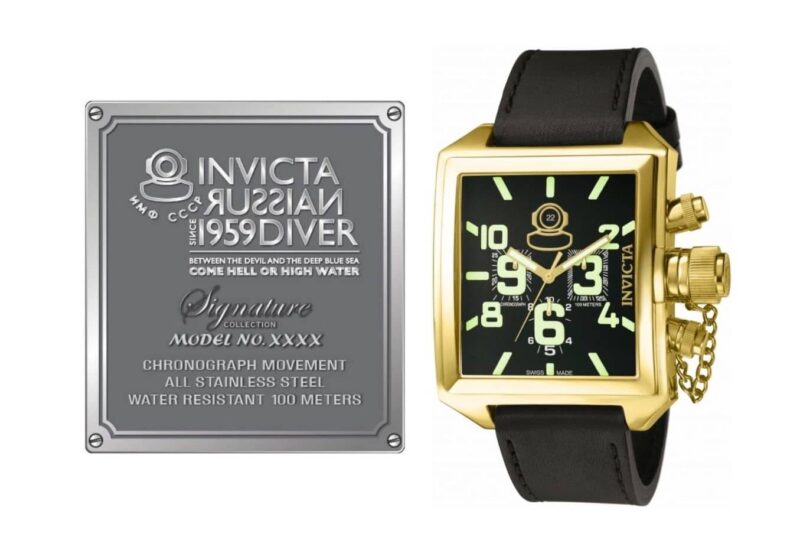 The arrival of the Quartz Revolution in the 1970s, however, refuted the meaning of Invicta (read: invincible), with the manufacturer losing almost all the sales volumes to much cheaper brands that had started to sell accurate quartz watches.
In fact, the whole Swiss industry experienced hardship for relying too heavily on mechanical movements, not only Invicta.
The Picard family, who had established the brand and ran it for nearly 150 years, was unable to adjust to new trends and keep the pace in the industry and eventually decided to sell the brand name to the US investors in 1991.
The new owners implemented radical changes that saw the Swiss legacy gradually declining. They started to source watch parts from various manufacturers worldwide, which enabled them to lower manufacturing costs. This, in turn, meant the watches were no longer Swiss-made.
Another radical approach inexistent prior to the takeover was a bold marketing strategy, which brought the Invicta brand in front of millions of watch wearers. This strategy has continued to this day.

Invicta Watches Today
These days, Invicta watches are mostly oversized, have extravagant aesthetics, and are available for very affordable prices. Homages to famous luxury watches, including Rolex Submariner and Rolex Daytona, are also noteworthy.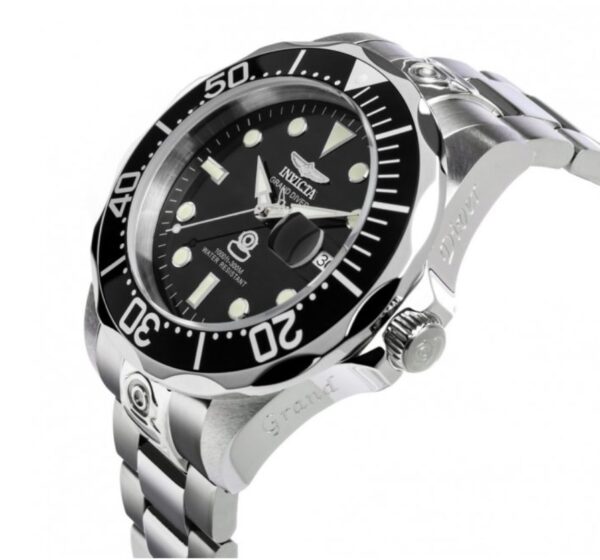 What really astonishes about this brand is that the variety of timepieces is overwhelming, with new models arriving almost weekly. As a result, you will find hundreds of different watch models and more than 50(!) collections on their website.
An interesting thing about Invicta is also the fact it has a large following when it's pretty common to find watch enthusiasts with their collections made up of mainly Invicta watches. For such an affordable brand to have that big following is a bit unusual.
On the other hand, a part of the community despises everything that is to do with the brand. And if you look at some of the watches Invicta produces, it's no wonder they get the hate.
Therefore, Invicta is a brand that polarizes people – while some find the watches perfect, others think they're gaudy and ugly.
But before you can start forming your own opinion about Invicta watches, let's find out a bit more about the brand.

Where Are Invicta Watches Made?
Invicta sources watch parts from different manufacturers worldwide, while the assembly takes place mostly in China.
In itself, there's nothing wrong with the watch being made in China. There are loads of examples where Chinese-made timepieces last as long as Western or Japanese products. But the problem lies in inconsistent quality – when one batch of watches is well-made, the other may not be.
It also applies to Invicta. While most wearers find the watches durable, some Invicta owners still have encountered problems.
Besides Chinese-made watches, Invicta also has a selection of Swiss-made watches. It ensures that the timepieces feature Swiss movements and are assembled in Switzerland.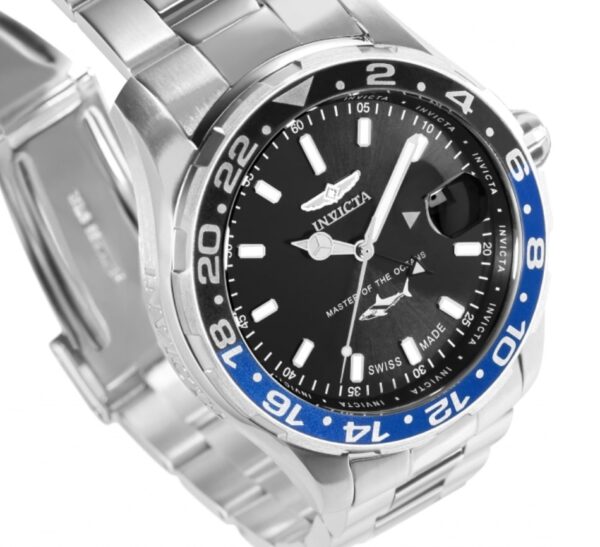 The reason Invicta has decided to have a selection of Swiss-made watches is to do with honoring its past and keeping a little bit of Swiss in them. Also, it looks nice in marketing when some of the watches carry the famous Swiss Made tag.

Quality Standards
When it comes to the quality of Invicta watches, most wearers find the timepieces to be of decent quality. They aren't anything spectacular but nothing below expectations either.
The best part of Invicta is that the brand equips its watches with good-quality movements. Automatic watches, for instance, feature mostly Seiko NH35A calibers, while quartz watches are equipped with Seiko and Ronda movements.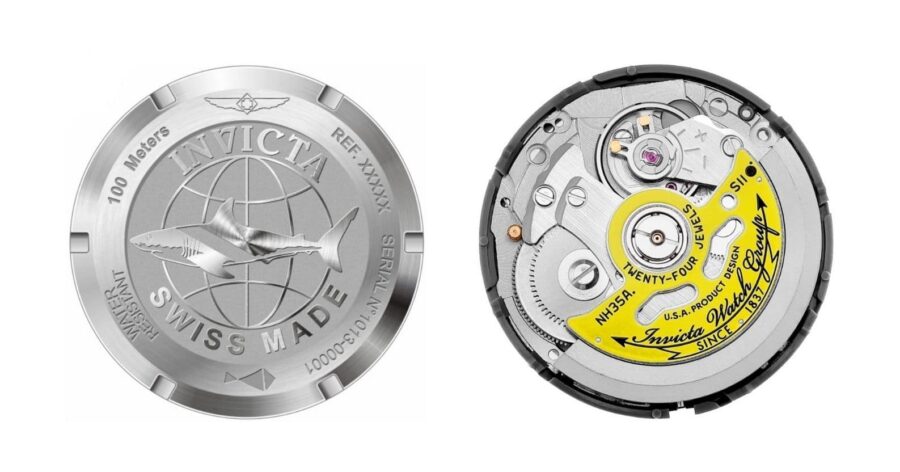 When most Invicta watches have Japanese movements and some Swiss calibers, there is a selection of timepieces (mostly skeleton watches) with a Chinese Seagull hand-winding caliber. It's not as reliable and proven as others, but, on the other hand, it's available in a watch for a very affordable price (mostly below $100).
In terms of watch materials, Invicta tends to use stainless steel cases that are often gold-plated. Although the plating looks good, it tends to receive scratches fairly easily.
Watch crystals, on the other hand, are mainly of mineral, which is a typical crystal in affordable watches.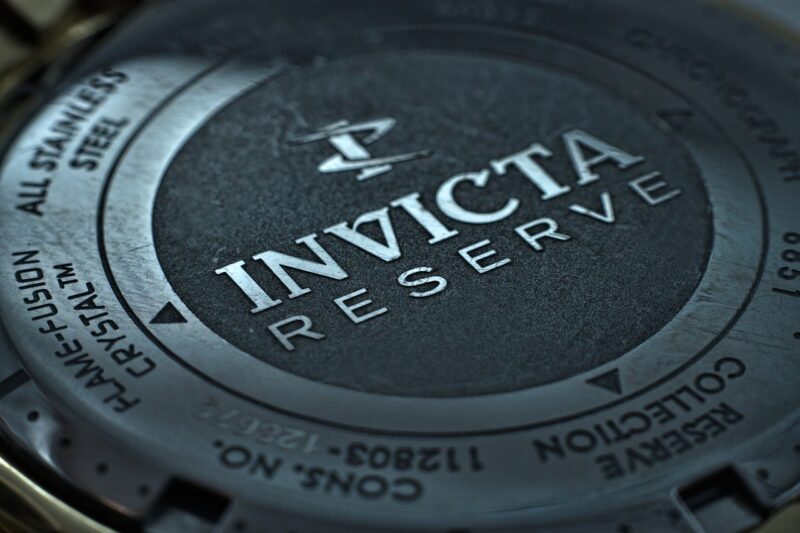 An interesting material you'll also find is Flame Fusion. Although the name sounds posh, it's actually a mineral glass with a thin layer of sapphire on the surface. Therefore, you can expect a bit better scratch resistance from Flame Fusion compared to the mineral glass, but that's about it.

Why Are Invicta Watches So Cheap?
Considering the relatively high-profile movements that power Invicta watches and adding the fact the timepieces are mostly built from decent materials, one inevitably starts to wonder why the prices are sometimes two to three times cheaper compared to watches with similar attributes.
The answer is quite simple: high-volume production in low-cost regions.
You don't have to be a genius in economics to understand that the higher the volume (driven by the demand), the lower the manufacturing costs. And since it's done mainly in China, where the production costs are much cheaper than in the rest of the world, it's pretty easy to drastically drop the costs.
And since the demand for affordable flashy wristwear is continuously high, Invicta has plenty of ground to play with.

Invicta Watches
Now that the groundwork is done, let's have a look at the selection of various Invicta watches.
Since the number of watches is enormous, I've picked out the most popular of them that have caused the biggest buzz. They also represent different watch collections so that the overview would be as concise as possible.
If you wish to lay your eyes on a more comprehensive overview of the watches, visit our shortlist of the top Invicta watches.

Invicta Pro Diver
As the name suggests, these watches are dive watches. However, despite the fact that several models feature 200m and 300m water resistance, they are not genuine divers. Naturally, it means they have the aesthetics of a diver, but their applicability is limited to swimming and snorkeling only.
In terms of watch movements, you'll find quartz, quartz chronograph, and automatic calibers. While the quartz and chronograph divers are the cheapest, the automatic versions are by far the best from Invicta. This is also the collection where most Swiss-made watches are available.
Among very flashy and oversized divers that tend to take the limelight away from classically designed dive watches, there's one automatic Invicta that holds almost a cult status in the community. Meet Invicta Pro Diver 8926OB!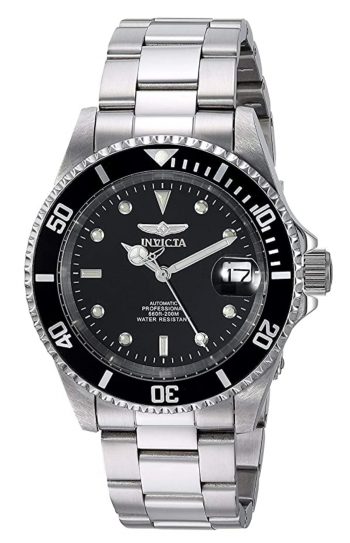 See on Amazon I See on Invicta
| | |
| --- | --- |
| Case Size: | 40mm |
| Movement: | NH35A |
| Crystal: | Mineral |
| Water Resistance: | 200m |
The watch is a pretty decent Rolex Submariner homage with its 40mm Sub case, black dial, and coin-edge bezel. It is also 200m water-resistant and has a screw-down crown.
But the most noteworthy feature you get with this Invicta is the NH35A automatic caliber. It is a classic 21,600 vph frequency movement with around 40 hours of power reserve. The accuracy is also pretty decent when it deviates around 20-25 seconds per day (mine gains about the same).
The caliber can also be hacked and manually wound.
The only significant letdown this Invicta has is its poor luminosity. It is barely visible in the dark, and it doesn't last long either.
Other than that, the Pro Diver 8926OB is one of the best watches you can get for less than $100. Furthermore, finding another decent automatic watch for that price is almost impossible.
Feel free to learn more about this watch from our Invicta Pro Diver review.


Invicta Grand Diver
The Grand Diver collection is pretty similar to Pro Diver for consisting of timepieces meant for water sports. However, Grand Diver watches are larger and a bit more advanced versions of a Pro Diver.
The watches measure well above 45mm and feature 300m of water resistance instead of 200m. However, Grand Diver watches aren't for professional diving, regardless of their improved water resistance. Similar to Pro Divers, they should be used for swimming and snorkeling at the most.
An archetypical model from this collection is the Invicta Grand Diver 13706. It's an oversized 47mm watch with a gold-and-silver design. Together with the posh open-heart cut, the appearance reminds of a luxury watch rather than a timepiece that barely exceeds the $100 mark.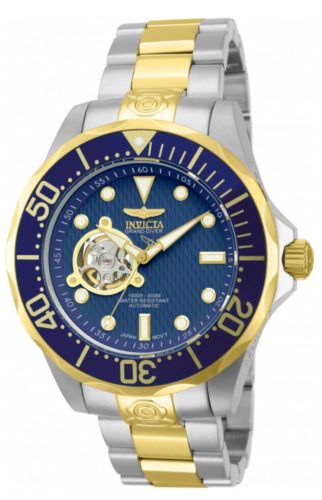 See on Amazon I See on Invicta
| | |
| --- | --- |
| Case Size: | 47mm |
| Movement: | Automatic NH38A |
| Crystal: | Mineral |
| Water Resistance: | 300m |
But what makes this watch especially coveted is the reliable Seiko NH38A automatic caliber.
It differs from the widespread NH35A with its open-heart cut and the absence of a date window. All the other specs are the same – it holds around 40 hours of power reserve, makes 6 ticks in a second, and is accurate to 20-30 seconds per day.
Appearance-wise, you'll have plenty to show off with. It has a nice blue patterned dial, well-toned golden accents, and a mesmerizing skeletal cut. In addition, the crown is screwable and the bezel turns in one direction, which gives a genuine feel of a professional diver.
However, what you should pay attention to is the size of this Invicta watch. One thing is the oversized 47mm case, but another important dimension that determines the suitability is the impressive 16mm height. To put it simply, this Grand Diver is gigantic.
Therefore, make sure your wrists measure well above the average men's size (7.3 in) before you go for this beauty.
This model is also available in a silver-black color with the same specifications and size. The classic version suits best those who don't want to show off too much with their wristwatch. Also, it goes better with a broader selection of outfits.

Invicta Subaqua Noma
The third dive-inspired collection from Invicta is the Subaqua Noma. Compared to the Grand Diver, which is already a gigantic and lavish timepiece, the Subaqua Noma takes the flashiness one step further.
The watches measure an outrageous 50mm in case diameter and 17mm in height, which means they suit only large wrists. Furthermore, the design is so bold that faint-hearted watch wearers should quickly skip this paragraph.
Leaving the jokes aside, the Invicta Subaqua Noma watches are actually pretty good in terms of quality. They run on Japanese quartz movements, have Flame Fusion crystals, and come 200m water-resistant.
One of the bestsellers of this collection is the Invicta Subaqua 0932.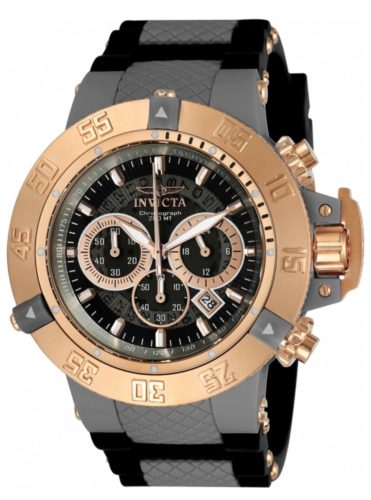 See on Amazon I See on Invicta
| | |
| --- | --- |
| Case Size: | 50mm |
| Movement: | Quartz |
| Crystal: | Flame Fusion |
| Water Resistance: | 200m |
It has an eye-catching rose-gold tone bezel, crown, and pushers. Even the watch pins come with the same tone, which you don't often see.
Another unique element of this Invicta is the crown guard that roofs over the screw-down crown. Not only is it unique, but it also adds professional dive watch vibes.
One of the central features is also the chronograph that measures in 1-second intervals for up to 60 minutes. It is powered by the Seiko SII VD53 quartz movement – an accurate and reliable caliber.
However, the watch isn't spotless. For example, several owners have claimed the rubber strap fell apart in a matter of weeks of wearing it. Also, some encountered the malfunctioning of a chronograph. On the other hand, many have found the watch just brilliant and worth every penny.
Hence, the feedback perfectly describes the inconsistent quality you get from Chinese production – when most watches are well-made, there are still a couple of timepieces that drag down the good rating.
What's good, though, is that you can always ask for a refund or exchange because you most probably won't slip on the same banana skin twice.
A nice alternative to the Subaqua Noma watch is the Invicta Russian Diver.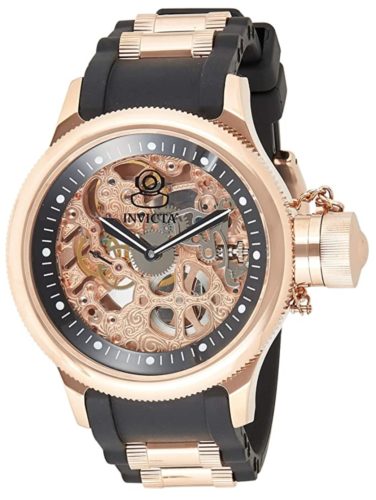 It has a pretty similar lavish design with an oversized crown and 51mm case. However, the Russian Diver comes with a manual mechanical movement (you have to wind it almost daily), and it has an extravagant skeleton dial.

Invicta Aviator
When you think of aviation watches, you imagine an easily readable dial, a tachymeter, cockpit elements design, and maybe even a slide rule bezel. However, the watches from the Aviation collection are not like that.
The collection is mostly made up of colorful oversized watches that have little to nothing in common with the unambiguous design of aviation watches. Instead, you'll find gold-toned chronographs, racing watches, and even dive chronographs.
But leaving aside the confusion about the name of this collection, I was able to find a real aviator watch that is worth your attention. It is the Invicta Aviator 22973.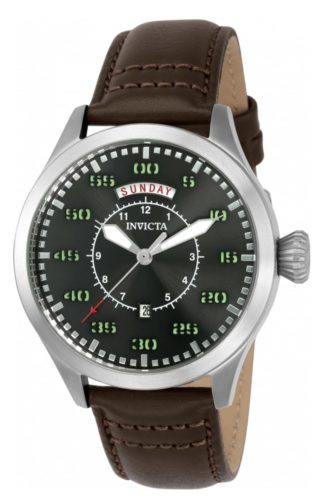 See on Amazon I See on Invicta
| | |
| --- | --- |
| Case Size: | 45mm |
| Movement: | Quartz |
| Crystal: | Flame Fusion |
| Water Resistance: | 100m |
The watch looks like a real aviator piece with a large case (45mm), thick hands, and luminous hour numbers. The hours come in a contrasting green tone and glow surprisingly well in the dark.
The watch runs on a Seiko quartz movement that keeps good accuracy and is durable. The movement also powers the neat day-date feature where the weekday is located at the top of the dial and the date is visible at the bottom. The date is somewhat small, so you're going to need good eyes to read it on a fly.
In terms of comfort, this Invicta isn't heavy (2.7 oz) and comes with comfortable leather straps. The quality of the strap is good – it is strong yet doesn't press too hard against the skin. What's also nice is the oversized watch crown, which makes the operation of the crown a breeze.
Although many wearers have found the watch to be of decent quality, there are some owners who've experienced troubles. For example, it has been quite common for the hands to fall off or the crown to come out of its position too easily.
Clearly, it's a sign of poor quality control and hasty assembly. But since the watch costs around fifty bucks, it's something you have to accept.
A watch that I personally like in this collection and that has shown nice quality standards for the price is the Invicta Aviator 22523. It's not an aviator watch per se, but still a good Invicta watch to keep an eye on.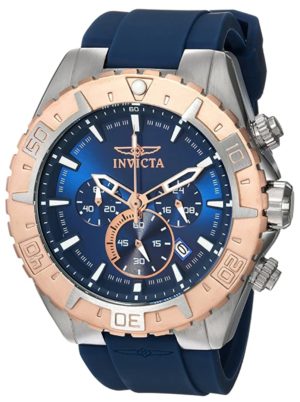 See on Amazon I See on Invicta
| | |
| --- | --- |
| Case Size: | 49mm |
| Movement: | Quartz |
| Crystal: | Flame Fusion |
| Water Resistance: | 100m |
The watch looks expensive with its navy blue dial and rose-gold tone bezel. It is also large, standing at 49mm in case diameter. What also makes the watch big in size is the wide 26mm rubber band.
When it comes to features, the watch is equipped with a chronograph function set on two subdials. The chronograph doesn't run centrally, which means you'll have the watch's seconds running on the main counter.
In terms of quality, there's nothing to complain about either. It is 100m water-resistant (though without a screw-down crown), features a Flame Fusion crystal, and runs on a Japanese quartz movement. What's also nice is that this Invicta doesn't have as many manufacturing defects as the previous Aviator we covered.
All in all, the overall visual appearance is excellent if you appreciate a bit more lavish style, and the quality is good for the $100 price tag.

Invicta Speedway
The Speedway collection consists of racing-style watches with chronographs and tachymeters. As typical for Invicta, the watches come in all the imaginable colors, from gold and silver to red and brown.
The prices of these quartz-driven Invicta watches stay mostly under the $100 mark, hence providing decent options for everybody.
The standout watch from this collection is definitely the Invicta Speedway 9211 – a Rolex Daytona look-alike that offers the famous design for a fraction of the price.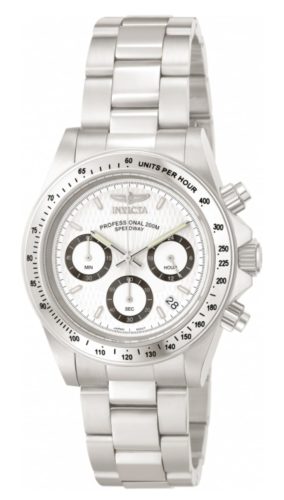 See on Amazon I See on Invicta
| | |
| --- | --- |
| Case Size: | 39.5mm |
| Movement: | Quartz |
| Crystal: | Mineral |
| Water Resistance: | 200m |
Unlike the majority of Invictas, this Speedway is pretty small, measuring 39.5mm in diameter. It is also tastefully designed by not being overloaded with unnecessary elements. Everything looks in place and gives a premium look.
The watch has a chronograph function with three dark-rimmed subdials coupled with a tachymeter bezel. Unfortunately, the bezel is quite useless as the stopwatch's seconds don't run centrally. Then again, it's the design of this Invicta that has to impress – and it does the job well.
Quality-wise, the watch is worth every dollar. It has a screw-down crown for improved water resistance (200m), a pretty solid stainless steel bracelet, and an accurate quartz caliber.
Therefore, this Invicta Speedway is a perfect affordable alternative for the world-famous design of the Rolex Daytona. You won't be getting as much quality and not as sophisticated aesthetics, but the watch will definitely pick up some attention from people around you.
By the way, a similar design of this Speedway is available in the Invicta 9223. However, instead of having a silver dial with black subdial rims, this particular timepiece has the color combination reversed – it has a black dial with silver subdial rims.

Invicta Bolt
If you prefer chunky watches with over-the-top designs, you should have a look at the Invicta Bolt collection.
This is probably the most hated collection of seasoned watch gurus as it doesn't offer absolutely anything that relates to sophistication and tastefulness. However, since people are different and their tastes vary, it's not much of a surprise that Bolt watches have been one of the bestsellers due to that same over-the-top design.
The watches from this collection are quartz-powered and come mainly in a gold-tone, with some exceptions of silver and blue tones. They all have chronograph subdials, which aren't the most prominent and easy to read, but still add meaningfulness to the dials.
A watch that I suggest from this line of timepieces is the Invicta Bolt 23860. Compared to other Bolts, this watch seems to have the best quality. Also, it is much more legible and less shiny than others, which makes it more practical and versatile.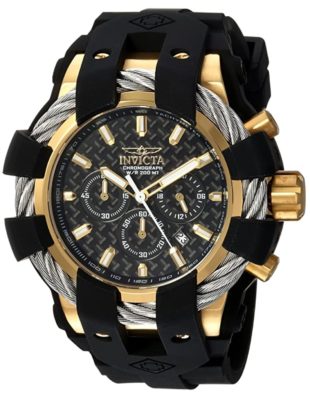 See on Amazon I See on Invicta
| | |
| --- | --- |
| Case Size: | 48mm |
| Movement: | Quartz |
| Crystal: | Mineral |
| Water Resistance: | 200m |
The watch has a striking wire motif that you can't simply miss. Coupled with golden accents and a thick rubber band, it makes a unique timepiece with plenty to observe.
This Invicta Bolt is also 200m water-resistant with a screw-down crown, which means it suits swimming and snorkeling. Also, it runs on an accurate Japanese VD53 movement known for its reliability.
However, you should pay attention to the dimensions and weight of this Invicta as it measures 48mm in diameter, 16.5mm in height, and weighs a whopping 7 ounces (200g). So, you will definitely feel this watch on your wrist.
All things considered, Invicta Bold watches are for above-average wrists and for men who are not afraid to pamper their wrists with extravagant and attention-grabbing timepieces. Also, the quality is pretty good, exceeding the likes of Speedway and Aviator watches we covered earlier.

Invicta I-Force
The last collection I'll introduce to you is the I-Force. This is another line of aviation-inspired watches. However, compared to the Aviation collection, the watches are more straightforward and versatile.
You'll come across mostly quartz watches with chronographs and day-date subdials, but also simple analog faces. The good news for left-handed people is that the I-Force offers plenty of destro watches to be worn on the right hand (crown and pushers lie on the left side of the case).
The Invicta I-Force 1513 is one of the destro pilots watches you can buy from the brand. It's an easy-to-read timepiece with large hour numbers and thick hands on a contrasting blue dial, just like an aviation watch should be.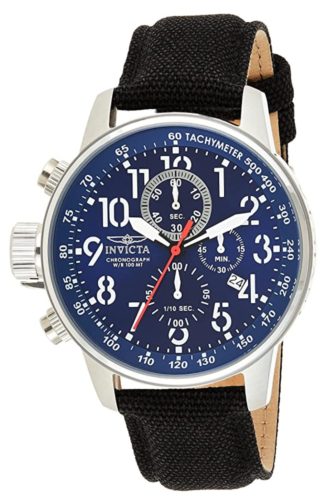 See on Amazon I See on Invicta
| | |
| --- | --- |
| Case Size: | 46mm |
| Movement: | Quartz |
| Crystal: | Mineral |
| Water Resistance: | 100m |
The watch is powered by a Japanese quartz caliber, has a practical 1/10-second stopwatch feature, and withstands 100m of water pressure. Therefore, you get plenty out of this Invicta watch.
When it comes to the size of this timepiece, it is an archetypical Invicta watch – it measures 46mm in diameter and is quite thick for a quartz watch at 13mm. The perceivable size is even bigger due to the absence of a bezel.
However, what you should look out for is the cloth strap. It's not of the greatest quality, especially the outer fabric. Therefore, consider replacing it with a leather or rubber band instead.
One of the watches you should also check out is the Invicta I-Force 0765.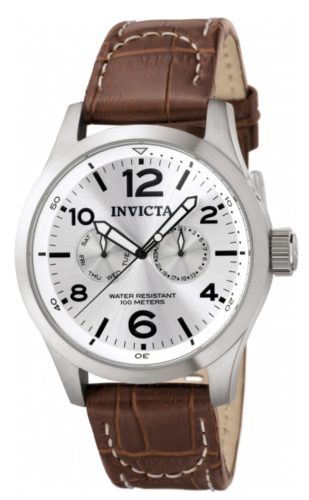 See on Amazon I See on Invicta
| | |
| --- | --- |
| Case Size: | 48mm |
| Movement: | Quartz |
| Crystal: | Flame Fusion |
| Water Resistance: | 100m |
The watch has swapped the chronograph subdials for a day and date windows, which means it goes well with smart casual outfits (quite rare for Invicta). Also, this I-Force runs on a Swiss quartz movement, which is a step up from a standard Japanese movement found in most Invicta quartz watches.
Though, one thing you can't escape from is the size, which stands at 48mm. Therefore, to fit it nicely to the wrist, you should have wrists that measure at least 7.5 inches in circumference.

Are Invicta Watches Good?
Answering this question has two viewpoints – one from the experienced watch wearers and the other from experimental wearers.
For seasoned wearers, Invicta is not good enough due to the lack of quality consistency. Also, most watches tend to be too flashy and flamboyant for everyday wear.
Those who have worn timepieces for decades and appreciate the craftsmanship and know-how that the watches come with will most likely opt for little pricier but proven brands, such as Seiko, Orient, and Citizen.
Now, for the experimental wearers and first-time watch wearers who are eager to try out something special, Invicta watches are perfect. They don't cost much, look eye-catching and expensive, and come with quality watch movements.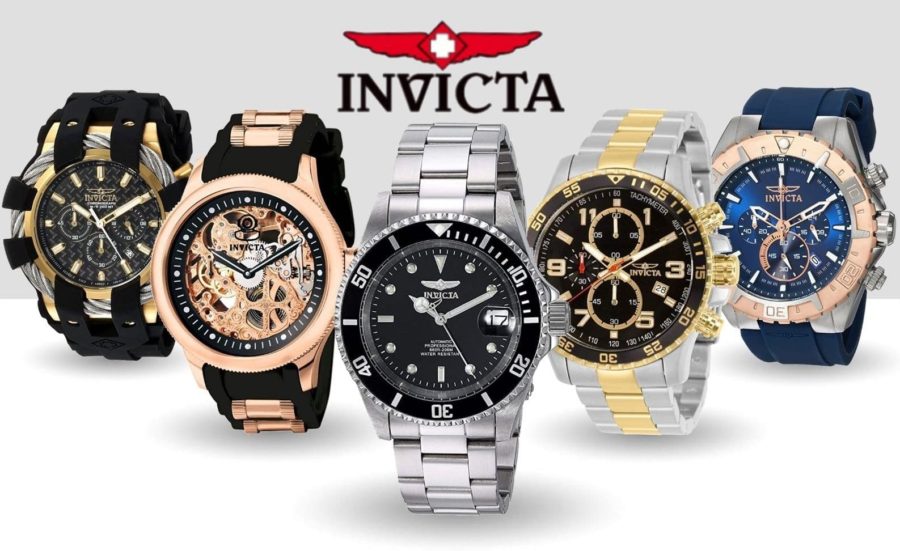 Whether Invicta watches are good or not also comes down to particular collections and models and the level of quality you expect from a wristwatch.
For example, if you go for Pro Diver and Grand Diver watches, especially the automatic versions, Invicta can be considered pretty good for the price point. For instance, one of my occasional everyday watches has been the Pro Diver 8926OB, and it has stood the test of time really well.
However, when you look at Speedway and Aviation watches, there are only some watches that stand the critic.
All in all, buying Invicta watches is a bit risky because you never know whether you get a value deal or end up with a lemon.
Nevertheless, considering the price, the aesthetics, and the features, Invicta is definitely worth a try.

Some Important Things To Know
If you've decided to give Invicta a chance, there are still a couple of other things you should bear in mind.
1) The warranty isn't the most generous – Invicta offers a 2-year international warranty, which is the industry standard. However, it covers only the dial, hands, and movement. It means that it excludes any problems related to the crystal, crown, battery, case, and strap. You can read more about the conditions here.
2) Customer service is oftentimes slow – The most repetitive problem in dealing with customer service is a slow response time. In some cases, there will be no reply at all.
Of course, this doesn't happen in every case when many have received adequate replies and fulfilling results. Still, the worrying number of negative experiences won't do any good for the overall reputation.
3) Don't fall for the huge discounts on Invicta's website – Since you're reading this post, you've probably already seen the huge discounts that the watches have on Invicta's official website. In reality, it's just a pure marketing trick when the MSRPs are fictionally inflated to give an impression of an incredible discount.
Whether it is ethical or not is everyone's to decide.

Final Take
Invicta offers a broad selection of watches that are mostly oversized, gold-toned, and flashy. Besides the extravagant models, the brand has a decent selection of standard-sized dive watches as well.
Although the quality varies from one watch to another, the overall durability of Invicta watches is satisfactory, especially considering the price point.
If you're after the best price-quality ratio, I suggest you go for automatic watches from the Pro Diver and Grand Diver collections. They are equipped with acknowledged self-winding calibers that are known for their reliability.
However, if you want something to show off with and don't care too much about the quality levels, you'll have a broad selection at your hands. Though, make sure the watch is free of repetitive problems.
I hope this Invicta watches review has made things much clearer about this interesting and much-talked-about watch brand.

You may also like:
Affiliate Disclosure: As an Amazon Associate I earn from qualifying purchases. Details
Latest posts by Carl Pender
(see all)