Affiliate Disclosure: As an Amazon Associate I earn from qualifying purchases. Details
Whether you serve in a conflict zone or the army, police the streets of New York, work at construction sites, or simply enjoy hiking, you need a reliable watch with all the necessary attributes to withstand harsh conditions.
Imagine running out of battery in the middle of combat when timekeeping is vital or losing power after diving into the water? These are the situations you don't want to end up in. But which type of a watch goes best with demanding occasions? Military watches, of course.
Following, we've listed top military watch brands that offer utmost reliability and durability in harsh environments. These manufacturers have dozens of timepieces that won't fail you.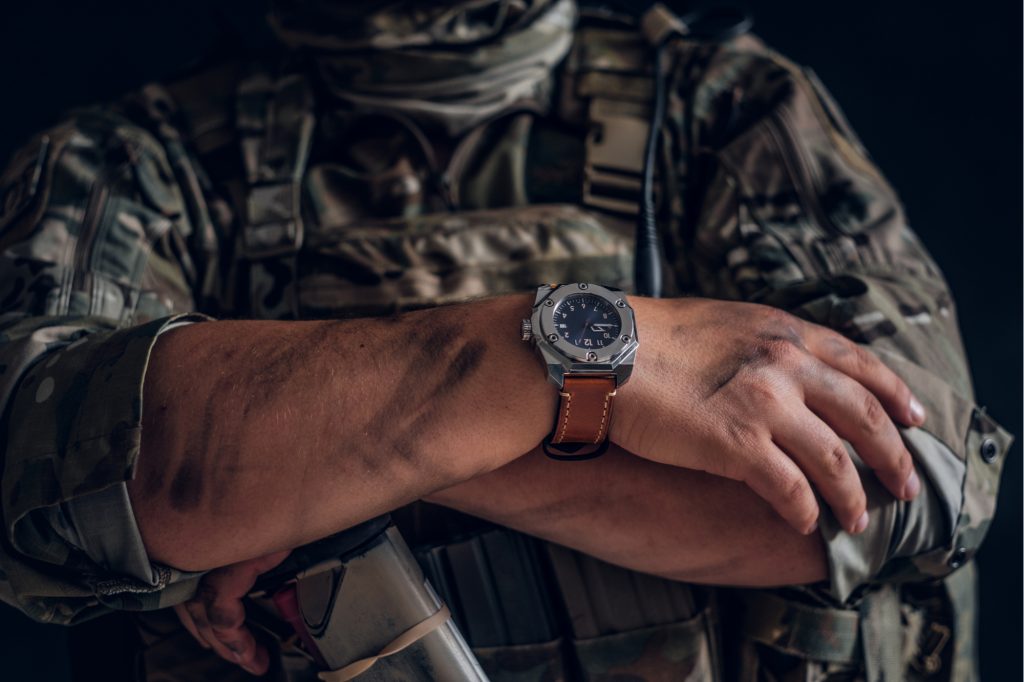 You will find the full list of brands below, but make sure to dig deep for detailed overviews.

---

Casio: G-Shock Series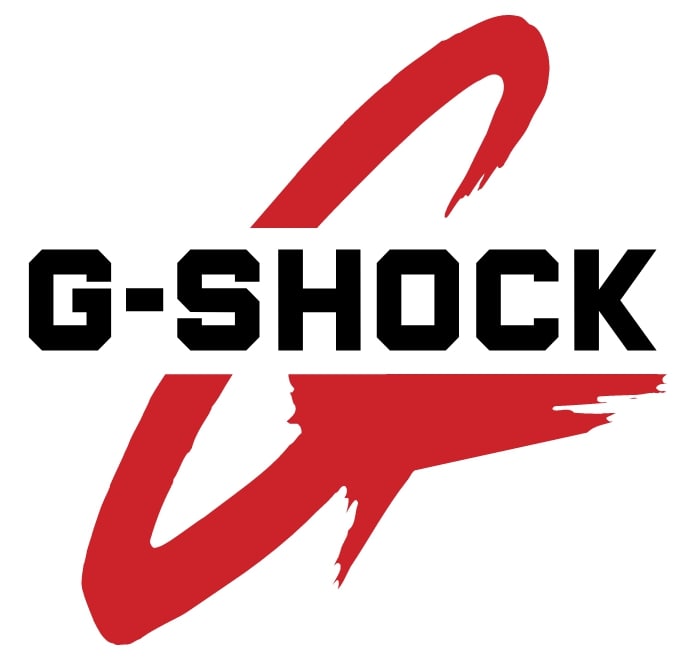 Japanese technology has fascinated the world for decades and has never disappointed us. When talking about the best of the best, the Casio G-Shock series should be it. 
G-Shock is branded as the best in the military field. The core meaning behind the name G-Shock is to withstand the shock caused by gravity. The story achieving such an unprecedented result is fascinating. For a thorough investigation into the process, read in full on G-Shock's homepage.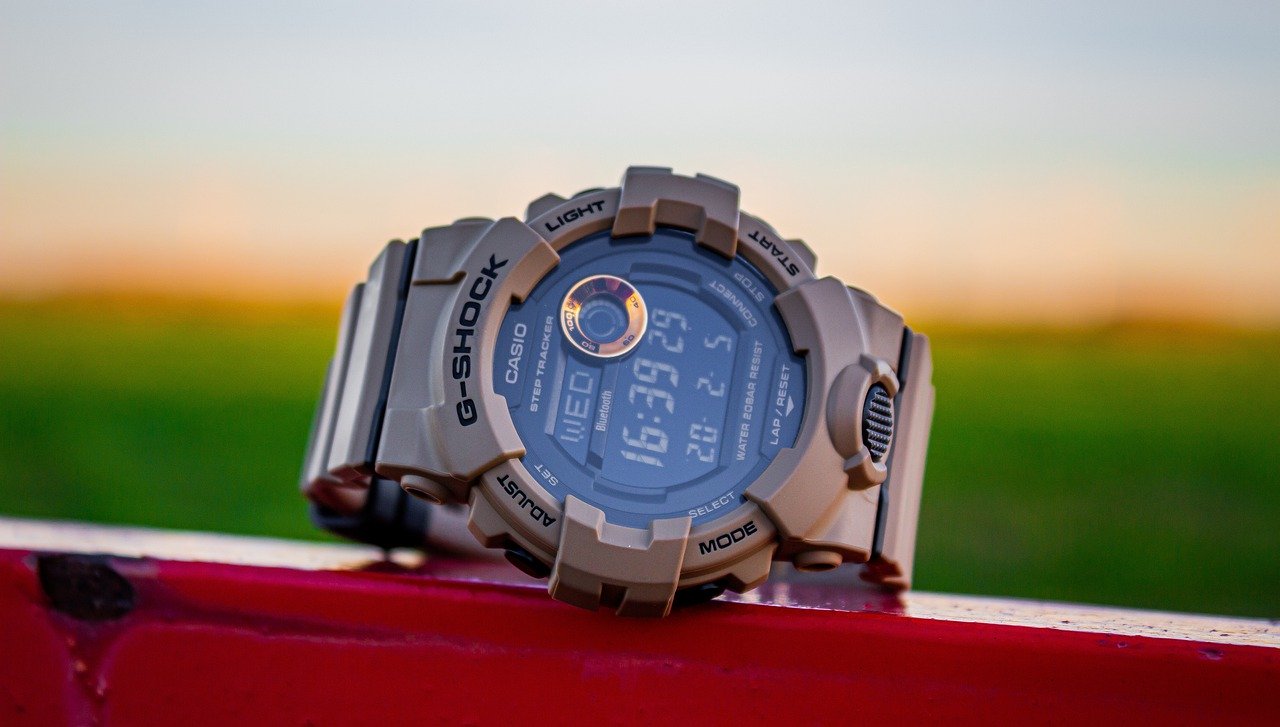 Casio had three criteria for the G-Shock watch construction – to resist a 10-meter drop, to withstand ten atmospheres of water pressure, and to have a battery life of ten years.
Urethane resin covers the exterior, and the knurly protrusions from the case and bezel protect the buttons and crystal from direct shocks. All the G-Shock watches have a rectangular form, thus providing the optimal shape for shock-resistant construction. Water-resistance is guaranteed, as well as the longevity of a battery.
Casio even fortified the inner parts. The timekeeping module is floating in the air inside a case with a hollow structure, supported only by a few key points. The aesthetics of a G-Shock watch is very masculine and rugged. The models have a digital display or a combined analog-digital display.
Typical instruments are a compass, thermometer, stopwatch, and an altimeter.
The selection of different collections and watches is vast. Our advice is not to get lost and choose by the features you value the most.
You can also check our dedicated post on a more thorough analysis of a G-Shock tactical watch.
What makes G-Shock special? It is probably the most durable watch on Earth.
Warranty: 2 years; MT-G and MR-G collections three years
Notable models: Rangeman, Mudmaster, GA100
Price: $$
---
Luminox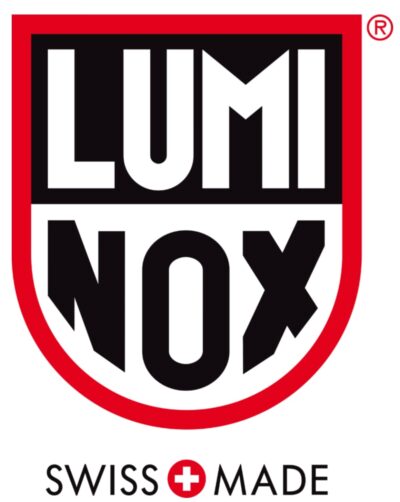 A unique system of "Swiss self-powered illumination" was the ignition for a watch industry veteran, Barry Cohen. He knew the system would make great use in watches by enhancing the visibility and readability in low or no light conditions.
After partnering with Richard Timbo, the Luminox brand was born. The name consists of two Latin words – "Lumi" means light, and "Nox" stands for the night.
All Luminox watches undergo additional manufacturing steps – installing the illumination system is costly and time-consuming, but it is what makes these watches special.
The system is so unique that the time is continuously visible for up to 25 years without the need to push a button or exposure to light. It almost sounds like something of an extra-terrestrial origin!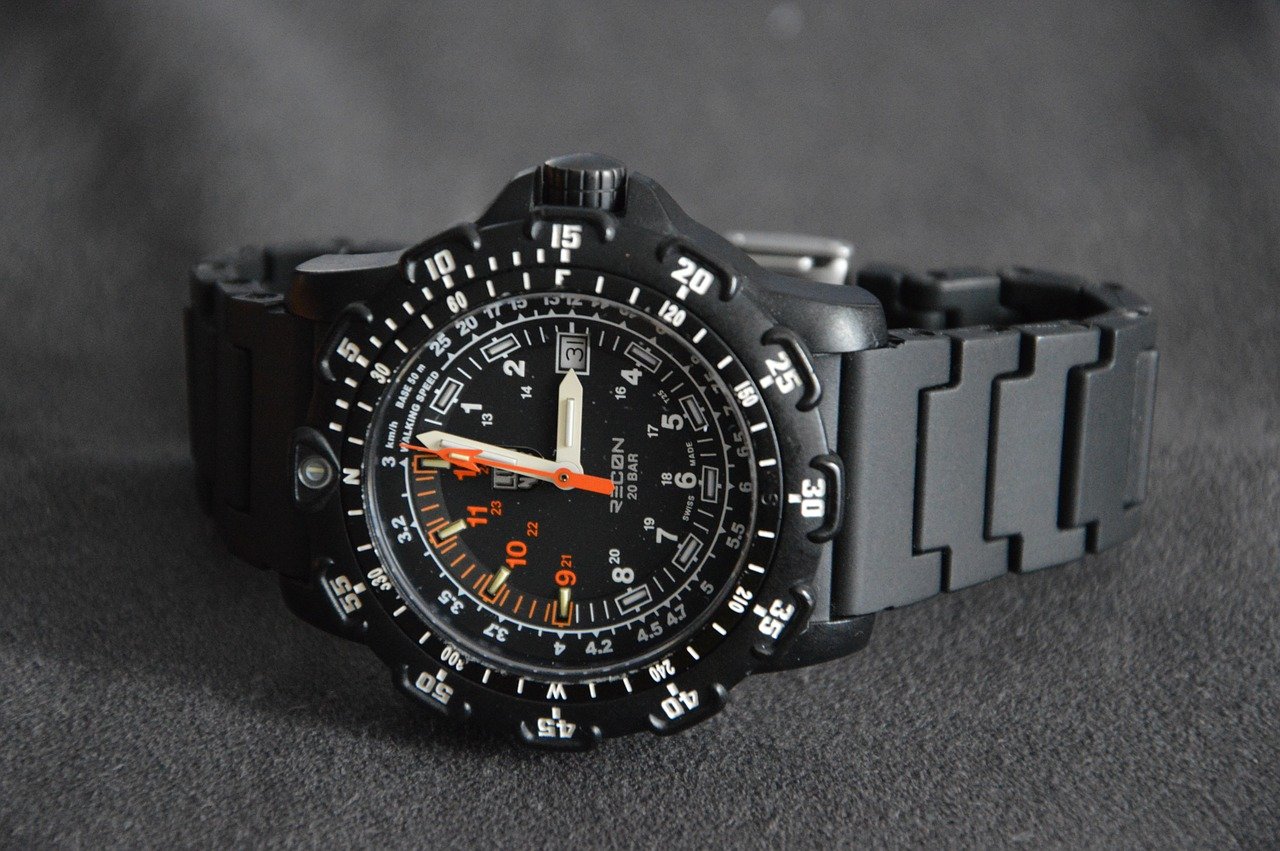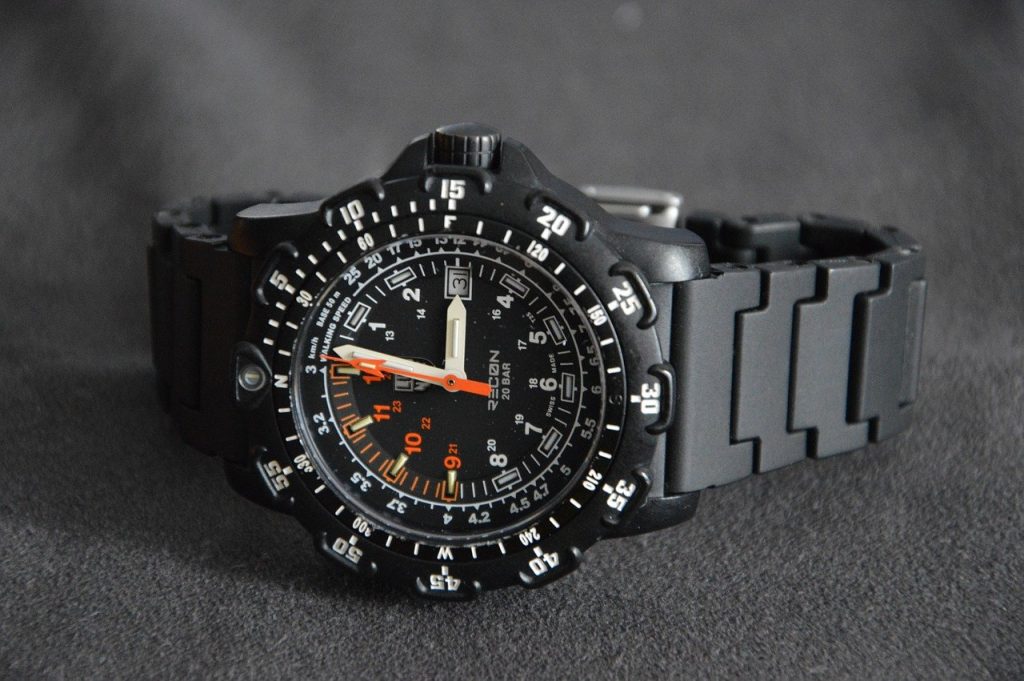 The brand has three series: Sea, Air, and Land. The first notable force to apply Luminox watches for their everyday operations was the US Navy SEALs. After that, US Air Force followed, and finally, there were watches for land forces as well, covering all the types in the military. The series are all made in collaboration with the elite force professionals, ensuring maximum perfection.
For a detailed overview of the brand, visit our Luminox watch review.
What makes Luminox special? The self-powered illumination system that guarantees the visibility for up to 25 years.
Warranty: 2 years
Notable models: SureFire, Evo Navy Seal, Recon Point Man
Price: $$$
---
Suunto


A Finnish company of Suunto is considered as one of the best military watch brands. Primarily, it is down to their smart system that many other watches don't possess.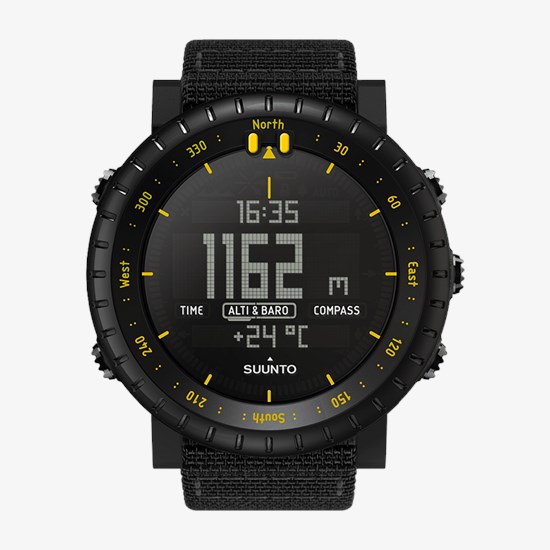 The most significant feature that creates awe amongst military and outdoor people is the weather prediction system Suunto military watches have. Other instruments complementing the value are a barometer measuring atmospheric pressure, altimeter evaluating the altitude from the sea level, and a compass for precise navigation.
The watches are made of composite, polyamide, aluminum, and steel, making sure the durability level is as high as possible.
What makes Suunto special? The weather prediction system.
Warranty: 2 years
Notable models: Core, Traverse, Ambit3 Peak
Price: $$$
---
Garmin

Garmin is a well-known GPS company, manufacturing navigation systems for automotive, aviation, and marine industries. But they are also very competitive in tactical gear, producing high-quality military purpose watches.
The two models, Tactix Delta and Instinct are probably the best for tactical operations. Providing high-tech multi-GNSS support and outdoor sensors, you can be sure not to go missing in action. Tactical-specific features, such as night vision compatibility and dual-position format, are a great help in a successful field op.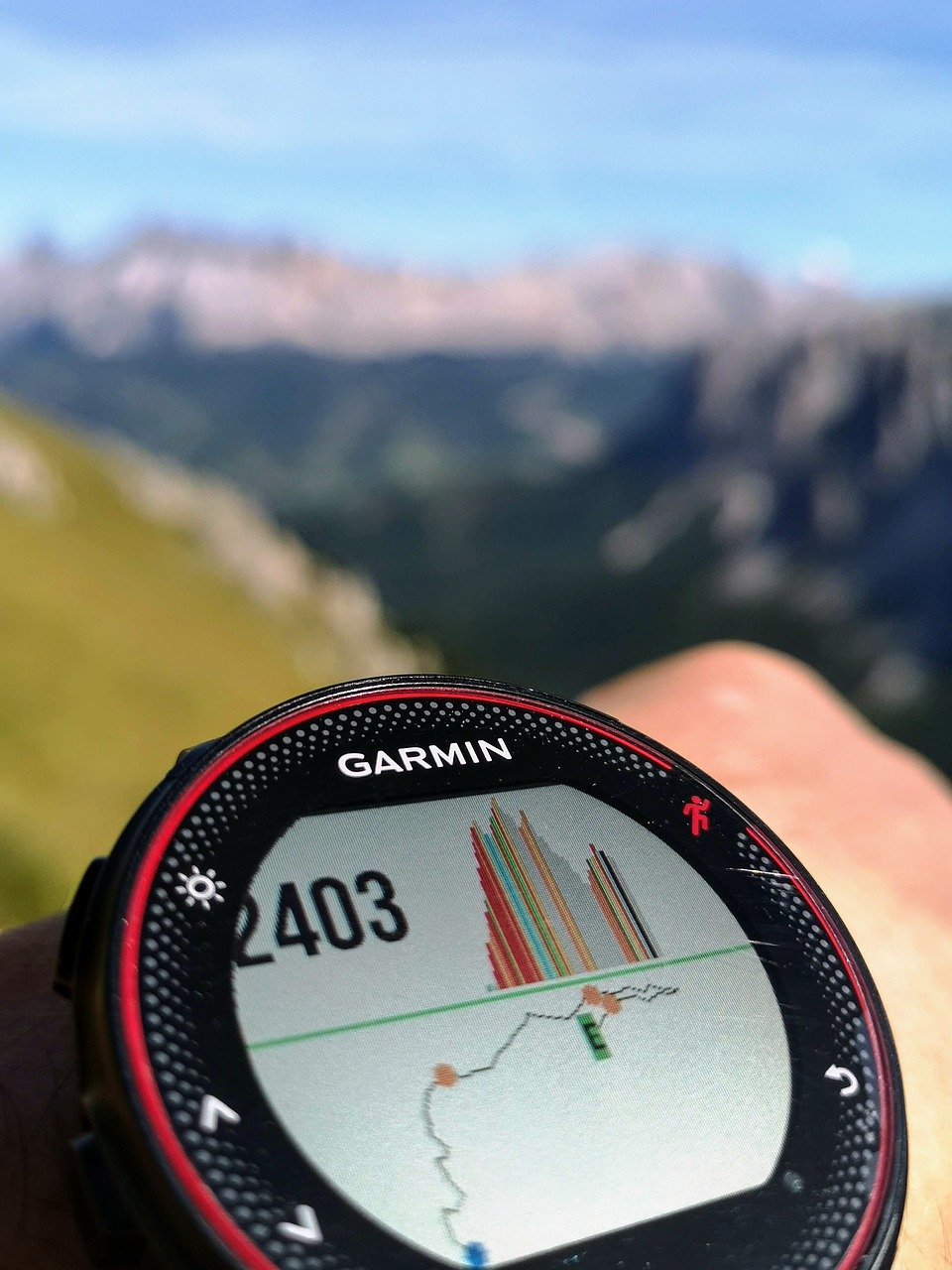 The watches are rugged and able to withstand the roughest environments. They follow the US Military standard for thermal, shock, and water resistance, in that being spot-on survival watches for every occasion.
Garmin tactical watches are not only for military personnel but also for sports and outdoor enthusiasts. There are numerous specific maps for hikers and workout apps for sports fanatics.
What makes Garmin special? The tactical features make Garmin the best field op smartwatch manufacturer.
Warranty: 1 year
Notable models: Tactix Delta, Instinct
Price: $$$$
---
Timex


Timex has been in the watch industry for nearly 170 years, starting in 1854. Out of all the different types that they've already gained a reputation for, military-style watches have steadily risen in the ranks of durable timepieces.
No one really expected them to succeed in this highly competitive niche, but the simplicity and functionality are the trademarks that fascinate people.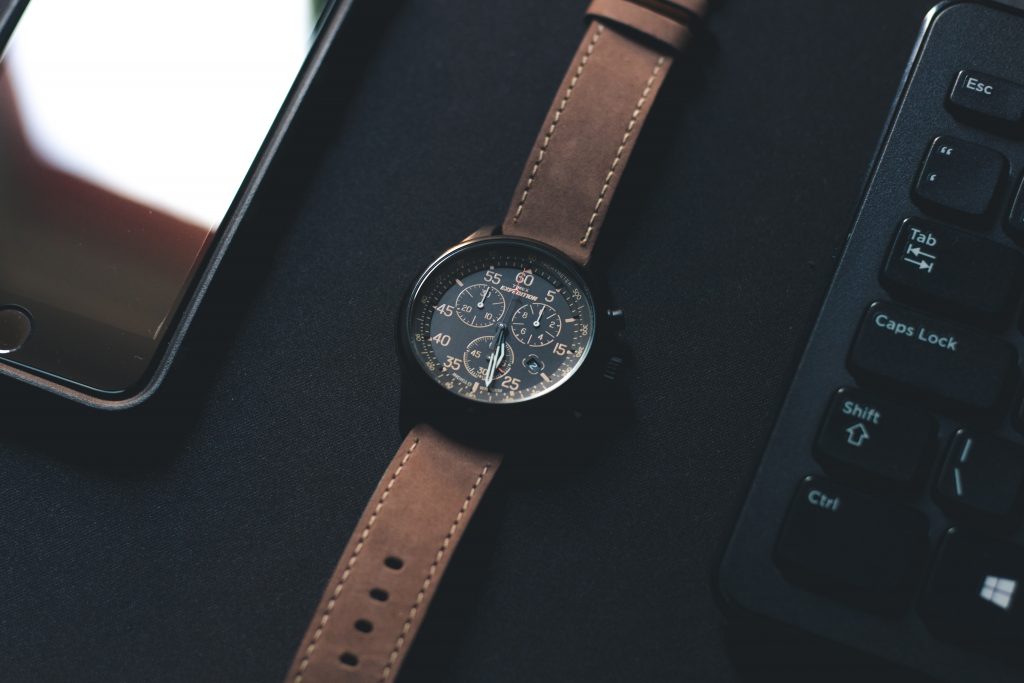 The wristwear is water-resistant down to 150-650 feet (50-200 meters), and many models display time in both standard and military mode. Their rugged durability withstands rough conditions, becoming irreplaceable in everyday maneuvers.
The majority of wristwear comes with the famous Timex-patented Indiglo night light feature, glowing throughout the dark nights. All the display types, such as analog, digital, and chronograph, are all available with a precise quartz movement.
The Timex military-style watches catch an eye with their affordable prices – it's possible to get cheaper ones for less than 100$. More advanced models are priced higher but still very much affordable.
If you wish to know more about the brand, visit Timex brand review for a deeper analysis.
What makes Timex special? Excellent functionality for affordable prices.
Warranty: 1 year
Notable models: Expedition Scout, Expedition Shock XL, Expedition Gallatin
Prices: $
---
Marathon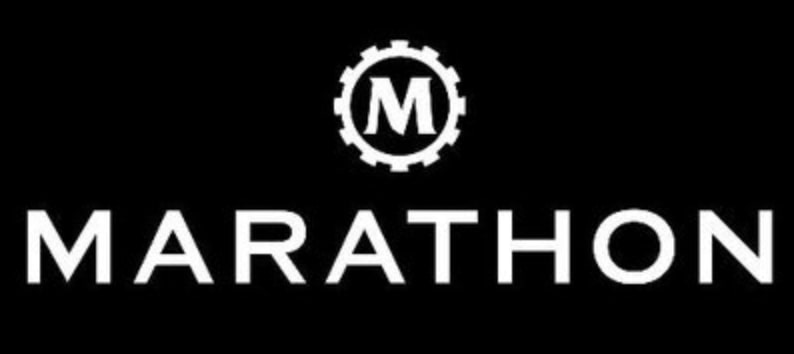 Marathon is a unique watch brand – they started manufacturing military watches for the Allied forces during World War II, and have continued to do so, despite initially producing regular timepieces.
Marathon watches combine military durability with Swiss engineering and craftsmanship to ensure the highest level of quality and precision.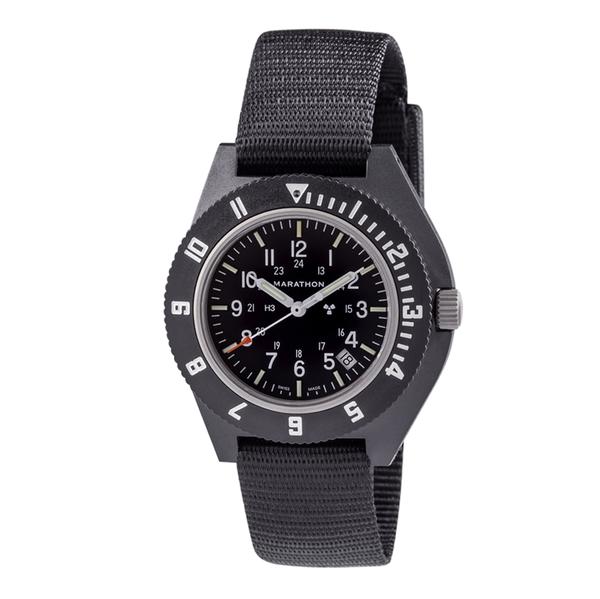 The brand has three types of army watches – Land, Air, and Sea. Every class has its necessary features for successful field operations, such as shock and water resistance, glowing backlight, stopwatch, etc.
The durability is renowned and is used by thousands of militants all around the world. In fact, Marathon Navigator watch is in use in the US Army, alongside Casio G-Shock.
What makes Marathon special? A high-quality military watch brand used by the best!
Warranty: 2 years
Notable models: Military Navigator, Pilot's Navigator, Diver's Automatic
Prices: $$$$$
---
Hamilton

"American Spirit, Swiss Precision" is how the brand markets itself. Once an American company, Hamilton went to the hands of the Swatch Group in 1974.
The brand became known at the beginning of the 1900s when railroad and US Airmail needed accurate watches for synchronizing their services and schedules.
Hamilton has been an important watch brand in Hollywood as well, featuring in the blockbusters "The Martian" and "Interstellar." A genuine Hollywood star on this list!
Hamilton has served US Armed Forces excellently and has achieved numerous military milestones. The three Khaki collections show prestigious military experience and expertise.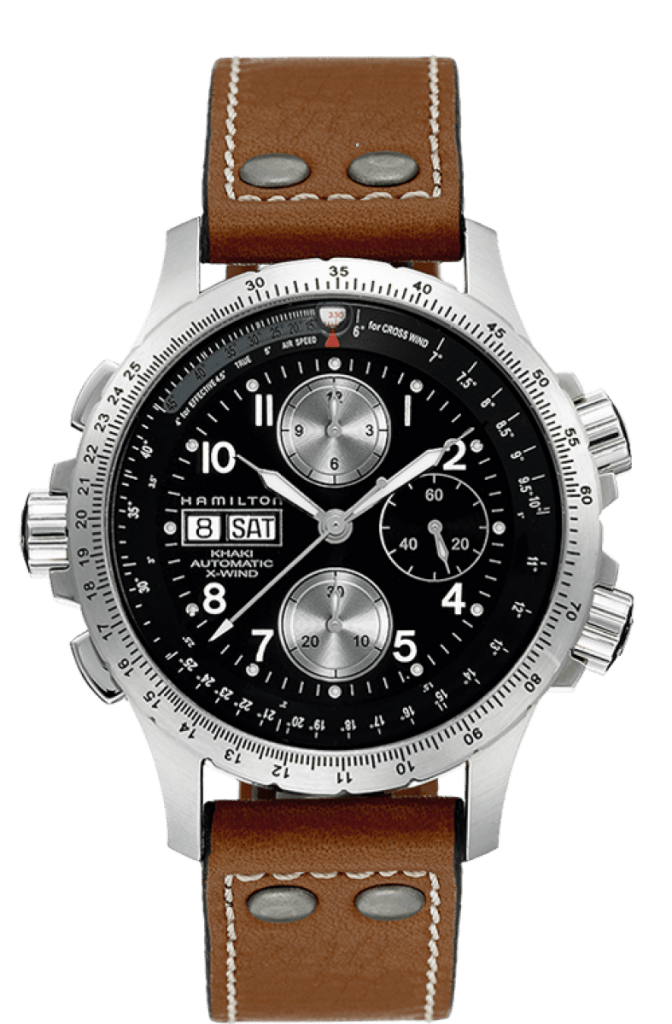 Khaki Field collection is rugged, robust, and resilient, and is for intensive military activities. Khaki Aviation is more technical and with better readability, all necessary for the complicated aviation operations. Khaki Navy serves the needs of underwater specialists, combining all the essential instruments.
Read our Hamilton review if you feel this brand is of interest to you.
What makes Hamilton special? An experienced military veteran with celebrity status.
Warranty: 2 years
Notable models: Khaki Field Mechanical, Khaki Aviation X-Wind, Khaki Navi Blowzero
Prices: $$$$
---
MTM – Multi-Time Machine


MTM, or Multi-Time Machine, declares itself as an authentic American watch brand. The company started as a watch manufacturer for governmental institutions but in recent years has begun marketing for the general public. They state to have the most durable and innovative watches ever created.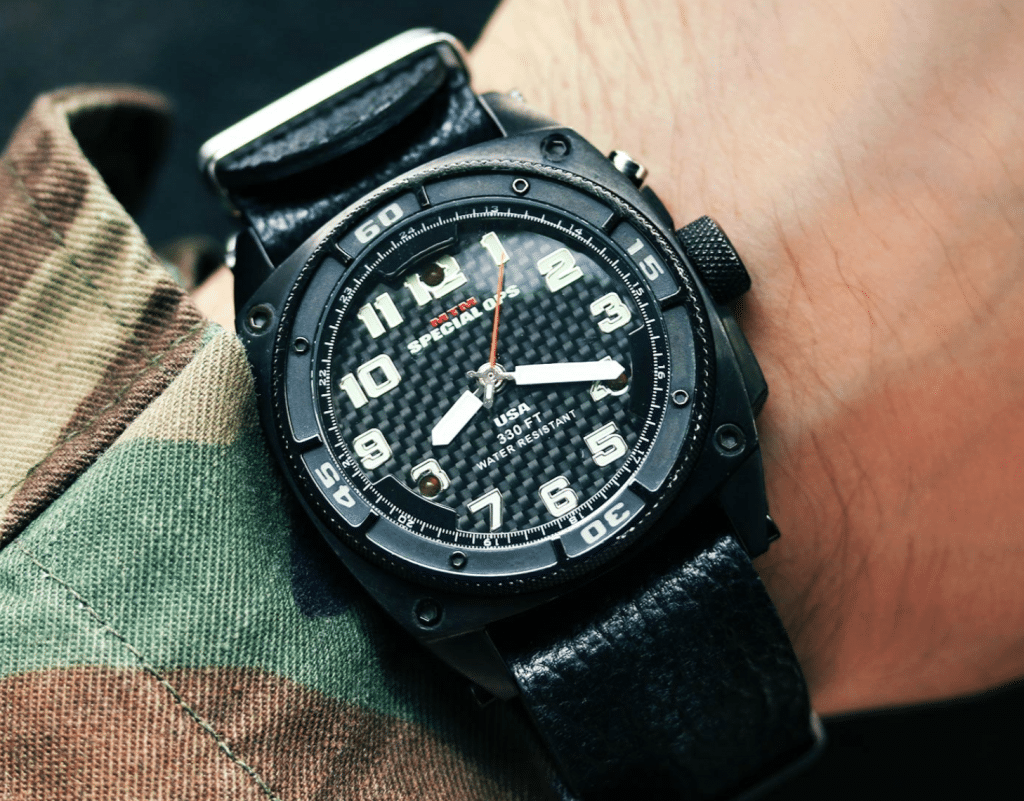 Each MTM military watch is numbered individually and manufactured from a solid block of titanium or stainless steel. All the watches contain a locked case back and a locking screw-down crown for true resilience and water resistance.
Some of the flagships feature a radiation detector (the first watch of its kind), a UV light for unseen blood detection, and the brightest internal and external lights ever seen in a watch.
These watches are not only for military and law enforcement personnel – through a catchy blend of design, precision, and technology, it also caters to the needs of a lot of outdoor enthusiasts. Though the watches cost a significant amount, they also provide features others may only dream about.
What makes MTM special? They have the most exclusive combat watches with never-before-seen attributes.
Warranty: 3 years
Notable models: RAD, Cobra, Patriot
Prices: $$$$$
---
MWC – Military Watch Company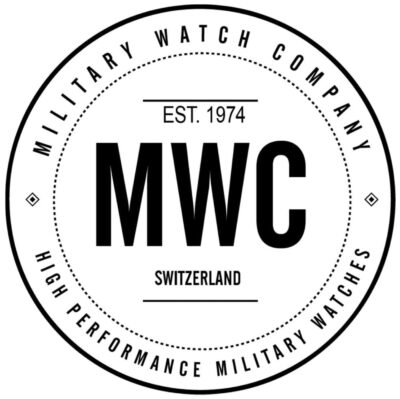 Another three-letter brand, MWC – Military Watch Company – is based in Switzerland.
MWC states to be one of the leading suppliers of robust military specification timepieces, supplying not only military and individuals, but also police forces, anti-terrorist units, and many other defense organizations. They also take up orders from contractors for specific design requirements where durability and reliability are of high importance.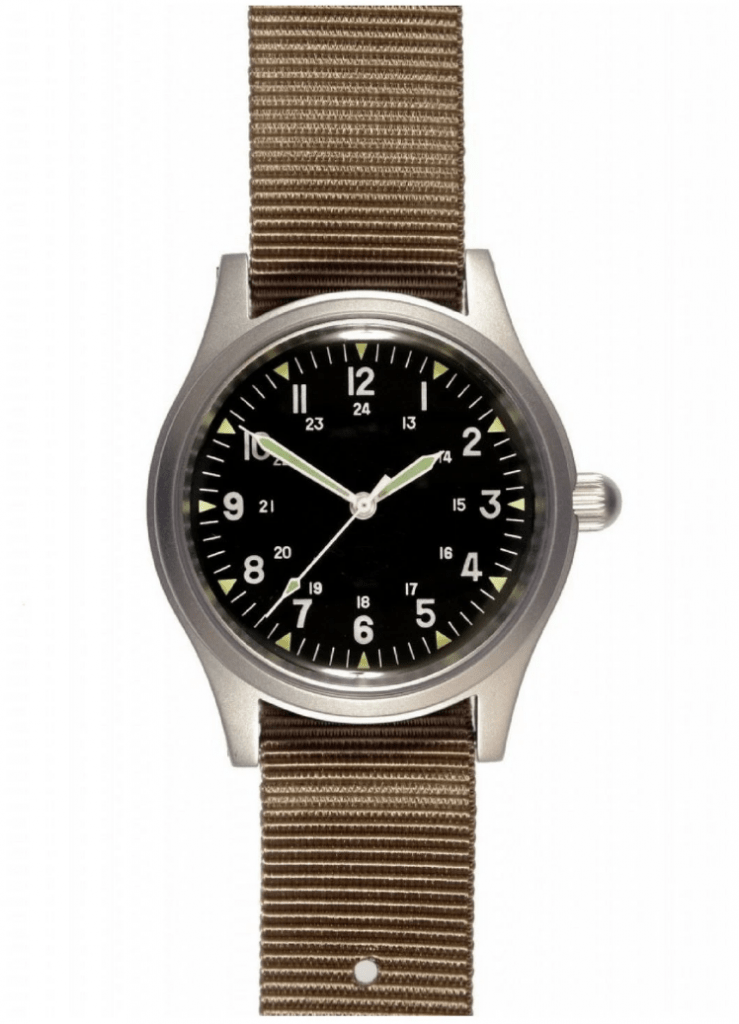 MWC boast a variety of styles and models, from classics and chronographs to divers and infantry watches.
As with other brands, MWC also provides its watches with navigational attributes and water resistance. You can expect high quality and reasonable prices!
What makes MWC special? Swiss quality for affordable prices.
Warranty: 2 years
Notable models: MIL-TEC MKIV, G10, 24 Jewel 300m
Prices: $$$
---
Traser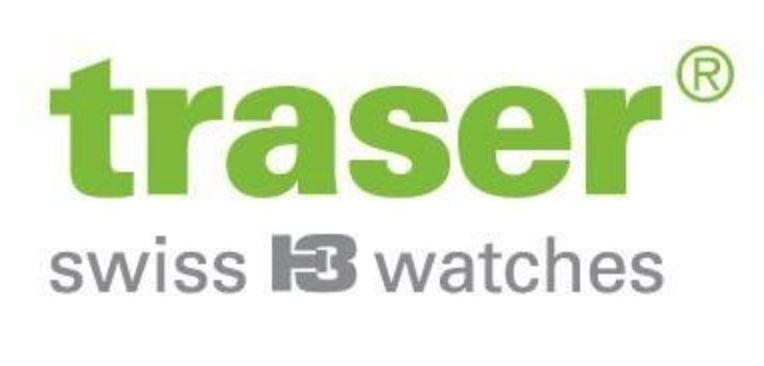 Another Swiss army watch brand, Traser, produced the world's first self-illuminated watch in 1989. Not long after, the same model – P6500 Type 6 – was supplied to the US Army.
The military collection watches use highly resistant materials, have relentless functionality, and are with a robust design.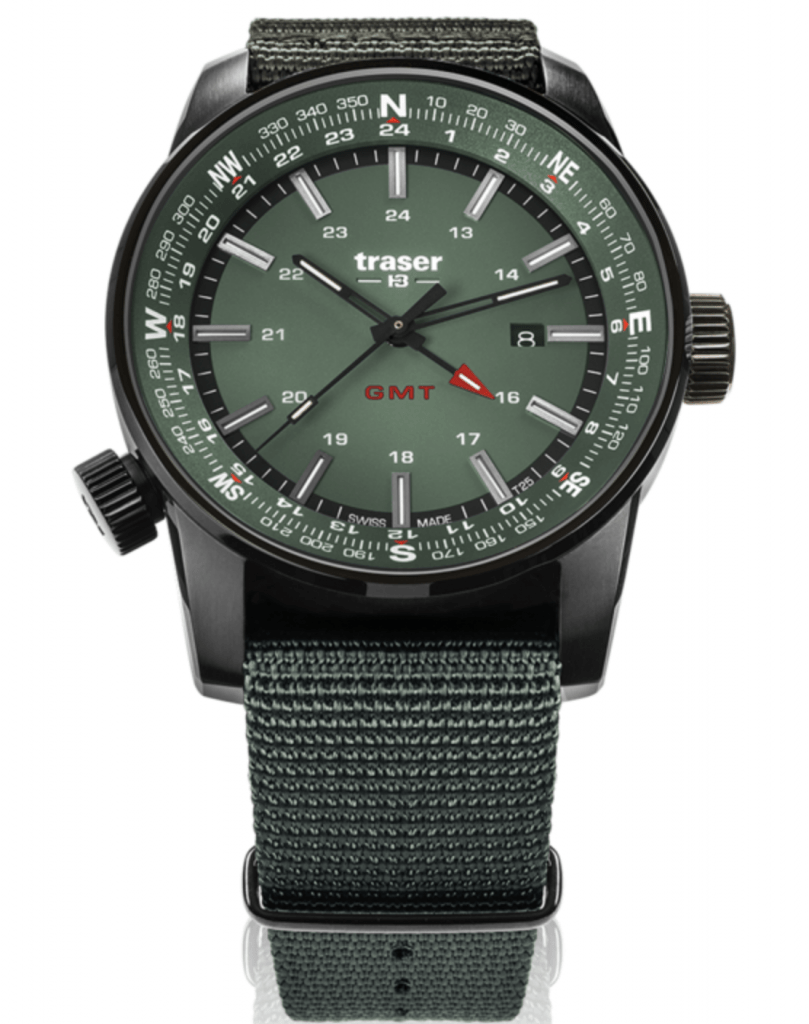 The four collections – Special Pro, Tactical Mission, Pathfinder, and Outdoor Pioneer – have their unique features, all necessary for different kinds of operations. But a trigalight self-powered illumination, the same as in the Luminox watches, is their primary characteristic, glowing throughout their product line.
Like with many other authority brands, Traser's prices also tend to be above average. But for a Swiss resume in the watch industry, you'll definitely get a quality and attractive military watch.
What makes Traser special? The trigalight self-powered illumination that provides light even in the darkest situations.
Warranty: 2 years
Notable models: Pathfinder, Tactical Mission, Survivor
Prices: $$$$
---
Casio: Pro Trek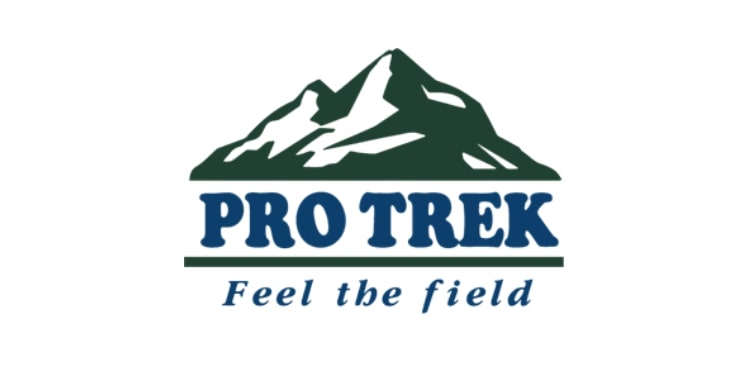 We've already included Casio's G-Shock on this list, but it would be incomplete without another Casio's exceptional line of watches – the Pro Trek. The range offers functional watches specifically designed for outdoor enthusiasts.
Besides water resistance, which is vital in dealing with outdoor activities, offers Pro Trek many navigational attributes, including a digital compass. A high-quality triple sensor technology measures temperature, air pressure, and altitude.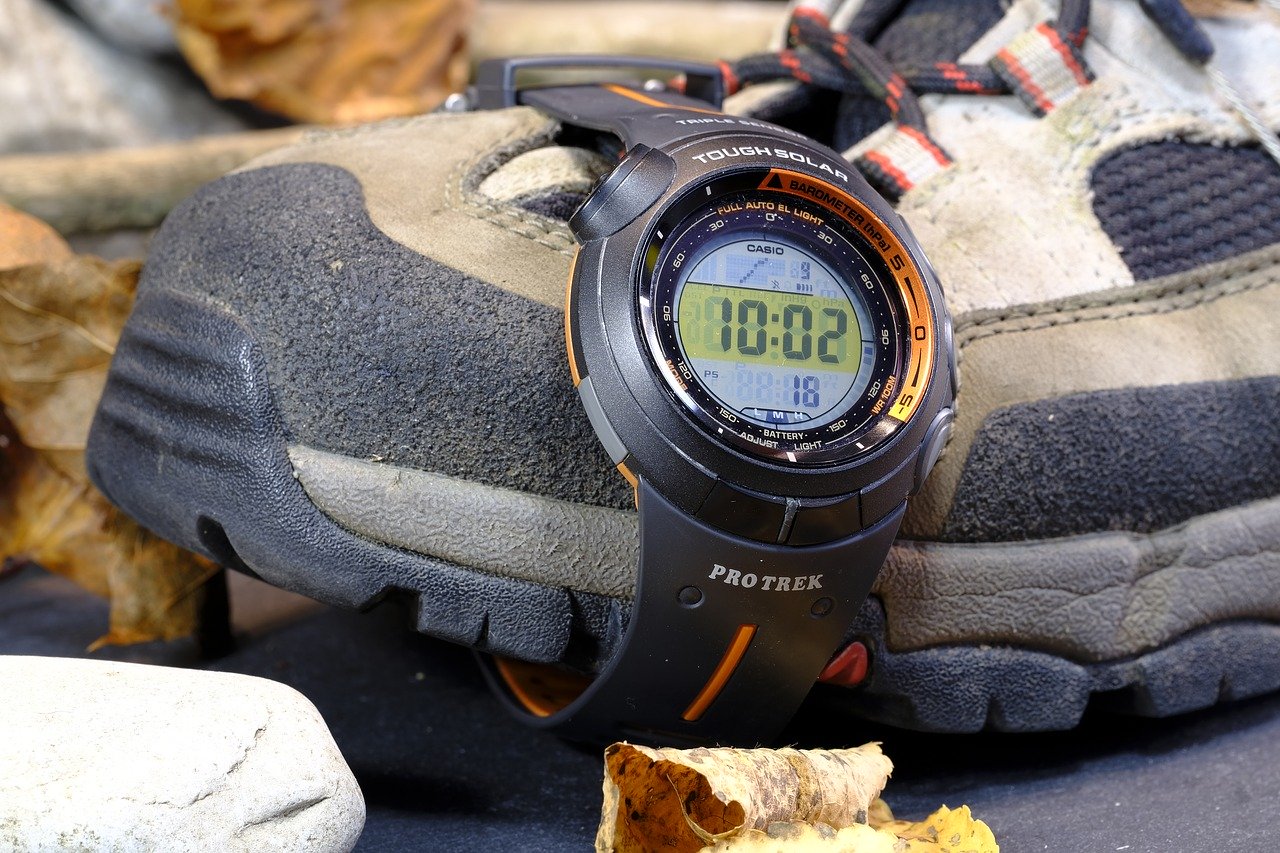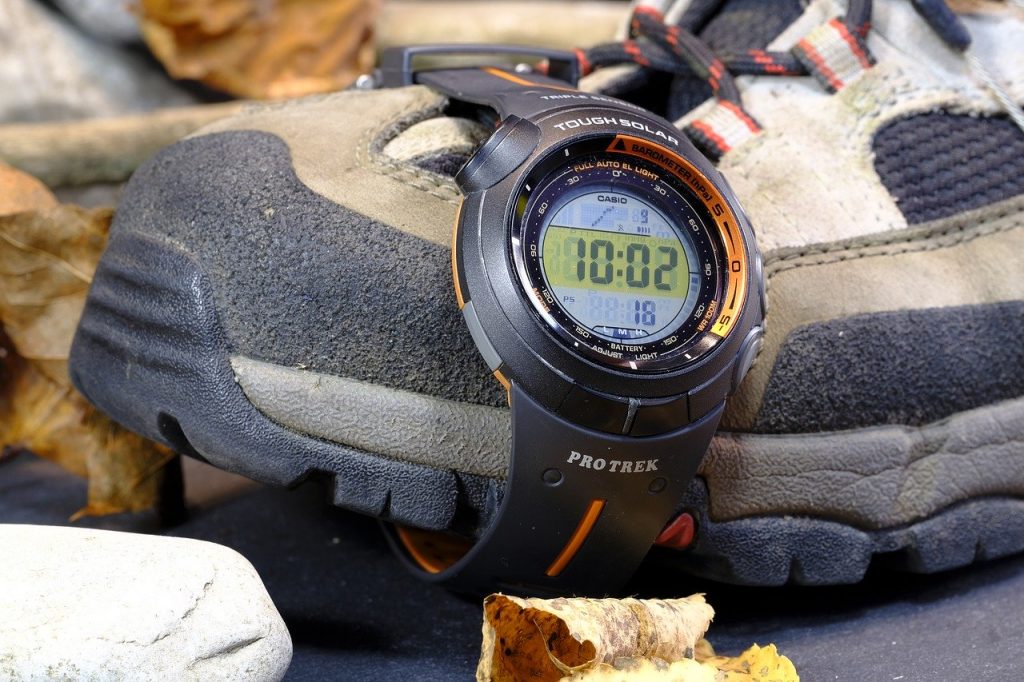 With all these functions needing a significant power resource, the solar-powered battery-recharging system helps the cell to keep them running.
Another fantastic feature that aids the Pro Trek watches is the famous watch construction, inherited from the G-Shock. No need to panic after hitting the watch hard against the ground – it just won't break that easily!
What makes Casio Pro Trek special? The solar-powered recharging system & Triple Sensor.
Warranty: 1 year
Notable models: PRW-6600, PRT-B50T, PRG-330
Prices: $$
---
Victorinox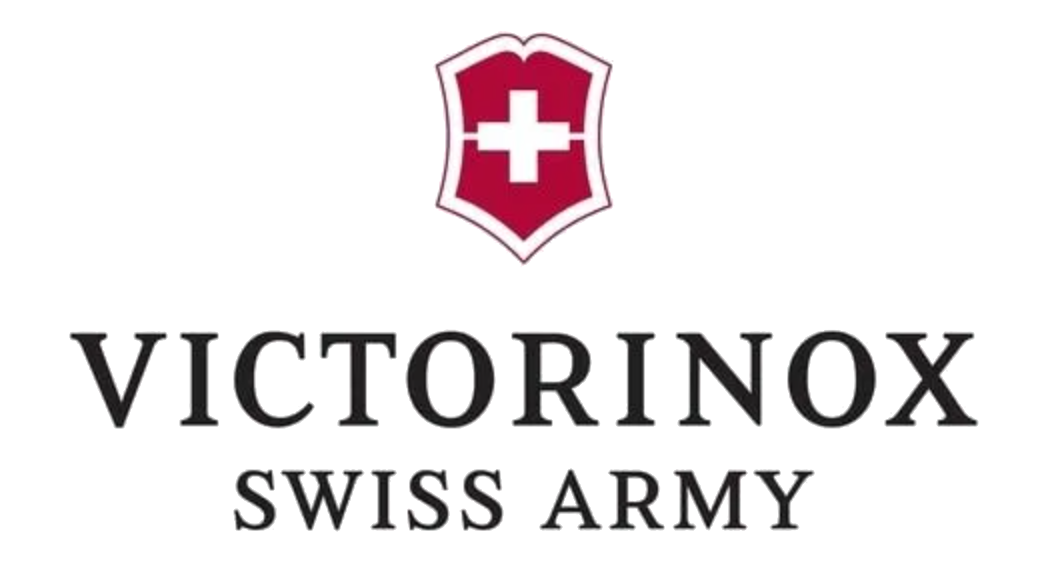 The endless list of Swiss army watch brands would be incomplete without Victorinox.
You've probably come across Swiss army knives made by Victorinox, but in 1989, they decided to take up the challenge in the watch industry, and have done very well. Their pilot, diving, and alliance watches have gathered positive feedback amongst military enthusiasts.
The watches are incredibly scratch-proof, highly wear-resistant, stylish, and accurate. "Stylish" is one of the most relevant keywords describing Victorinox – not only are the watches accurate and functional, but the aesthetics are on the next level compared to many other military watch brands.
Thus, all the ordinary lifestyle watch lovers are more than welcome to discover these beautiful timepieces likewise.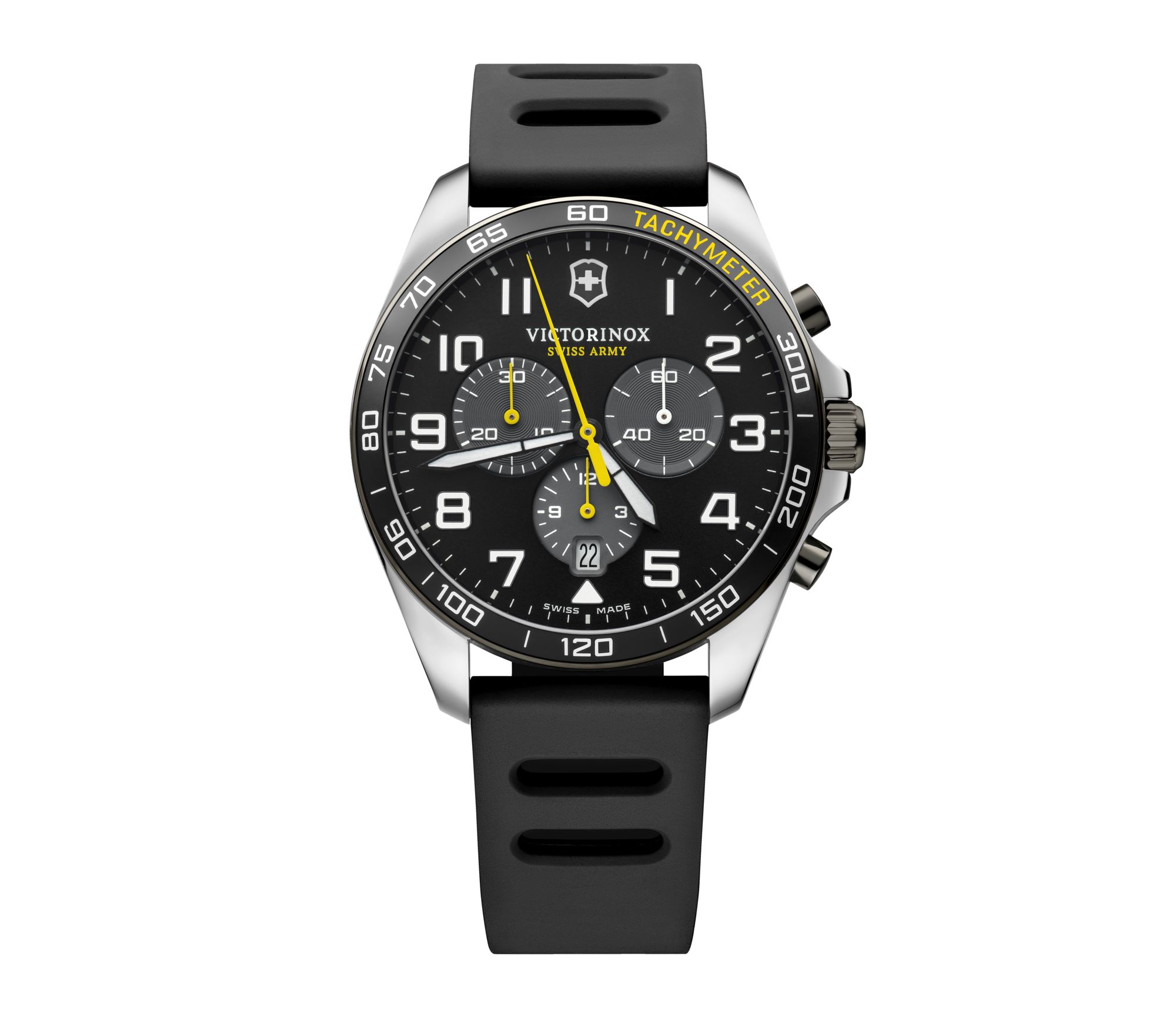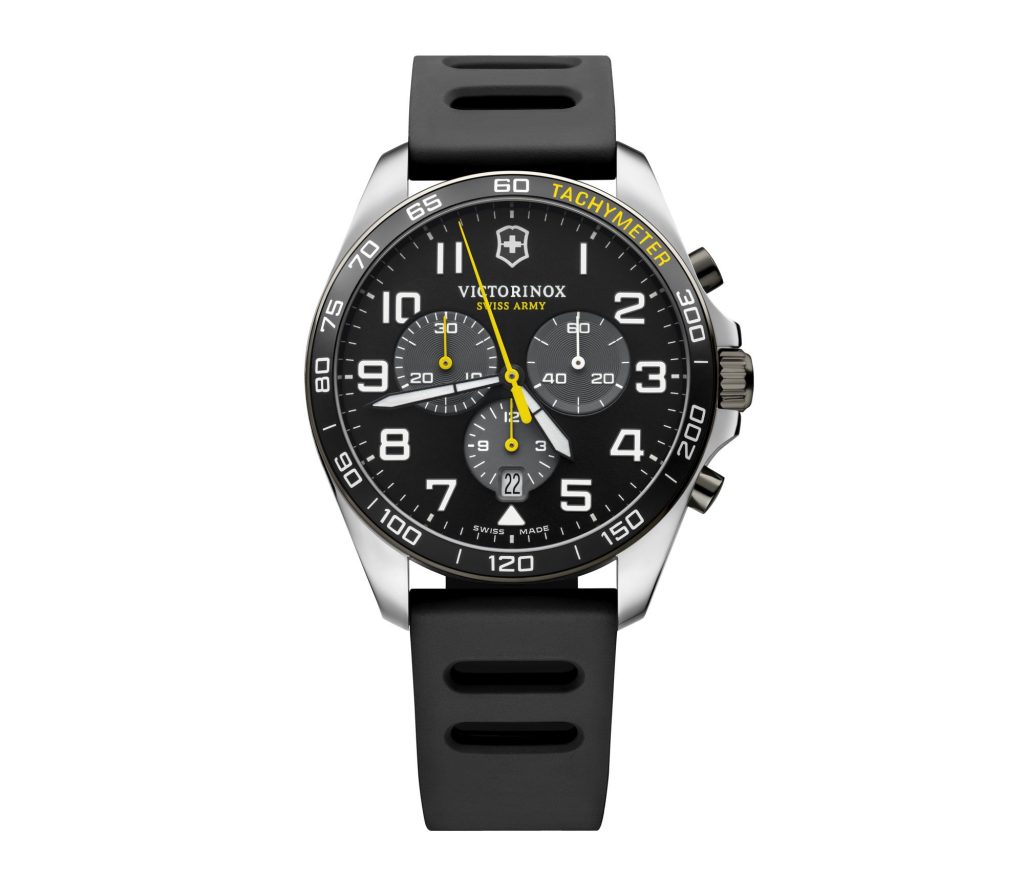 The cases of the diving watches are made of stainless steel and ultra-lightweight titanium. At the same time, screw-in case backs and screw-down crowns provide extra protection against water, condensation, and dust penetrations.
The pilot's watch by Victorinox, on the other hand, has the case, bezel, hands, and dial designed to be large, bright and robust – all to serve the specific needs of aviators.
For a thorough analysis of the brand, you can visit our dedicated post on Victorinox brand review.
What makes Victorinox special? It is the best-looking military purpose watch brand.
Warranty: 3 years
Notable models: Maverick, INOX Professional Diver, Airbus
Prices: $$$
---
Seiko


Seiko military watches set the standard in quality and affordable wristwear. Though they lack the prestige of well-known military-intended watch brands, Seiko nevertheless provides extraordinary value for any budget and can last for years to come.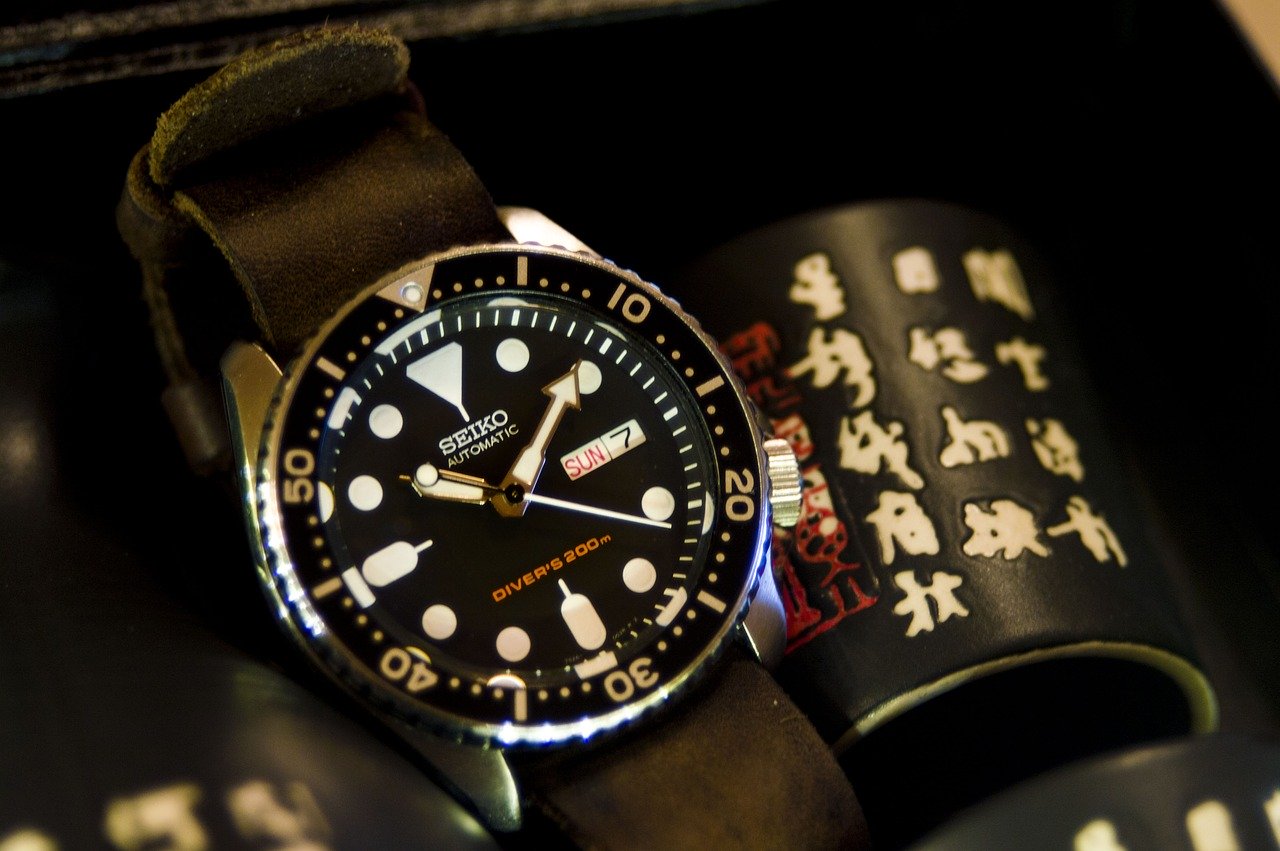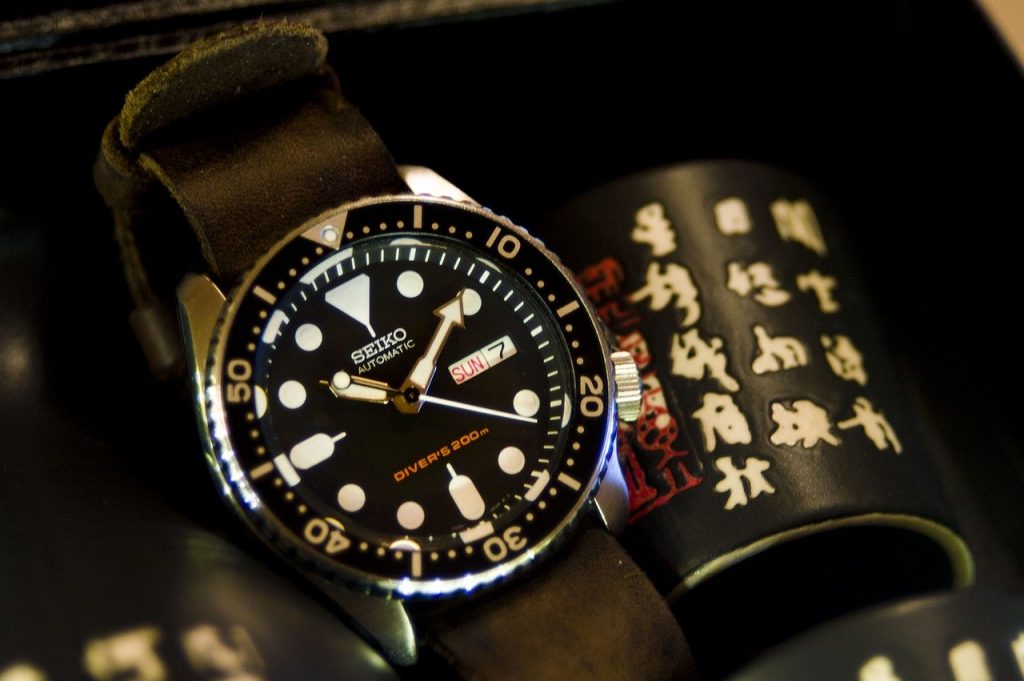 Even the basic watches in Seiko's collections use scratch-resistant and anti-reflective coatings and are water-resistant. Also, their shock-resistance is improved through an in-house invention, called Diashock. For the prices they sell these tactical timepieces, you get plenty of quality and durability.
For a thorough analysis of the brand, feel free to visit our dedicated Seiko brand analysis.
What makes Seiko watches special? Extraordinary value for money.
Warranty: 1-3 years (depending on retailers)
Notable models: SNK805, SNK809, SNZG15
Prices: $$
---
Citizen


The Citizen brand is world-famous for the Eco-Drive series that provide ultimate handiness through the solar power technology. Not only sunlight powers the watch, but any kind of light. Some of the best solar watches come precisely from this brand.
Moreover, they suit perfectly for the military as well.
The pioneers of multi-band atomic watches and the holders of the most accurate quartz caliber in the world, the Japanese brand has taken the approach of supplying buyers with only the best of quality in their watches. And the military line is no exception. 
Rugged-looking military-inspired wristwatches introduce a 12/24 hour time and luminous hands, while the majority of the watches have a 1-second chronograph measuring up to 60 minutes.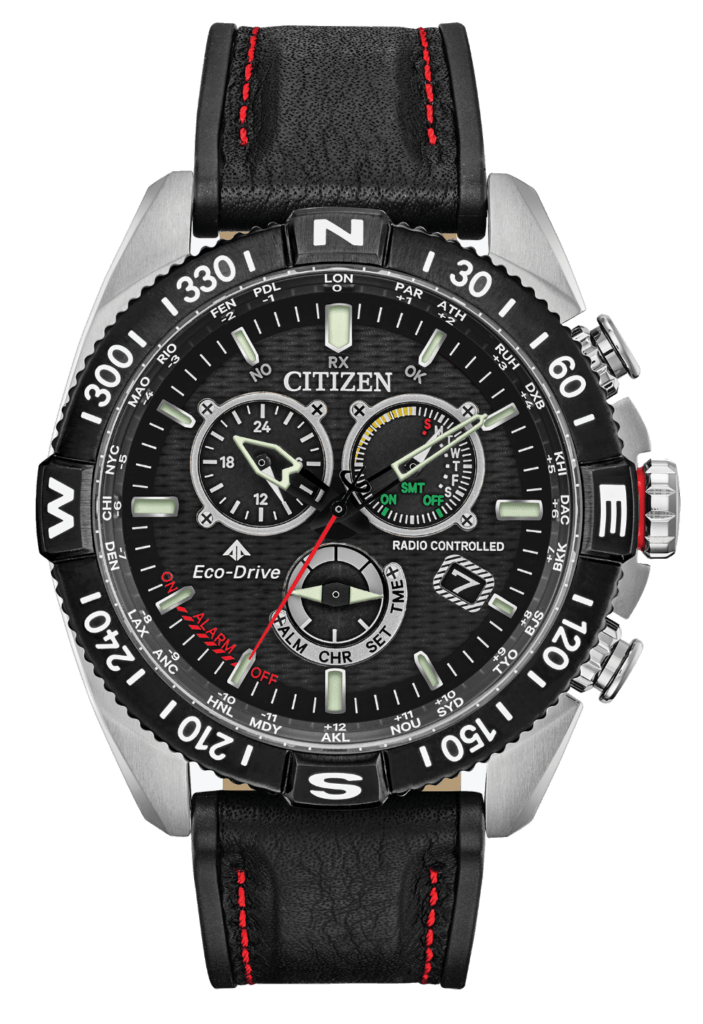 The Land, Air, and Sea timepieces from the Promaster series offer the highest levels of endurance and functionality and are perfect for military purposes.
The pilot watches of Navyhawk and Skyhawk have a rich dial and possess a tachymeter and atomic timekeeping, among other features. The Sea watches are ISO compliant to depths of 200 to 1,000 meters and are equipped with Eco-Drive technology, while the rugged-looking Land series come with shock and scratch-resistance.
For a thorough analysis of the brand, feel free to visit our dedicated post on Citizen watch review.
What makes Citizen watches special? Solar technology in combination with the highest precision.
Warranty: 5 years limited
Notable models: Promaster Altichron, Promaster Diver, Promaster Navyhawk A-T, Chandler
Prices: $$$
---
Final Take
We hope you found this list of these military watch brands as helpful as possible. These brands have a reputation and quality levels that most of the military personnel, police officers, law enforcement, and other organizations highly appreciate.
We sincerely suggest the brands to regular watch wearers as well because the properties are suitable to anyone who values rich outdoor possibilities.

You may also like:
Affiliate Disclosure: As an Amazon Associate I earn from qualifying purchases. Details
Latest posts by Carl Pender
(see all)