Affiliate Disclosure: As an Amazon Associate I earn from qualifying purchases. Details
Bulova and Citizen watch brands belong to the group of the "big guns" in the watchmaking industry – their histories are illustrious, technologies highly appreciated, and, most importantly, their sophisticated-looking watches ooze real value for money.
Thus, Bulova and Citizen are very similar in various terms, even appearance-wise. The 2008 acquisition that saw Bulova becoming a subsidiary to the Citizen Watch Co. may connect the dots for some in reasoning the resemblances, but the reality is that both have remained relatively independent from each other.
However, our goal here in this Bulova vs Citizen comparison is not to point out the common ground but to find the differences that separate them. Why? Because only this way, it is possible to determine the factors that persuade people to buy one brand over the other.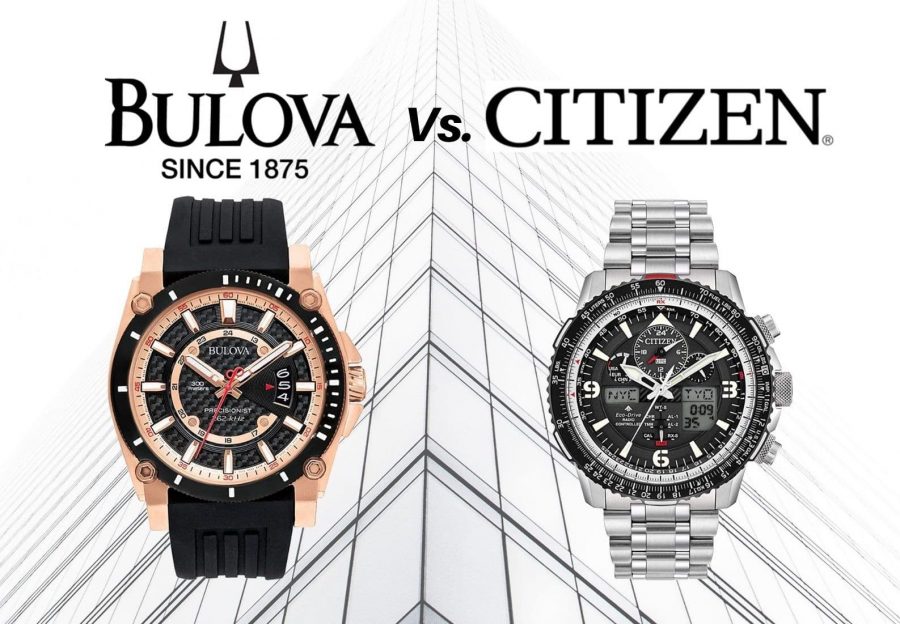 Therefore, bear with us as we comb through the characteristics that define which brand is better suited to your preferences.

History: Head-To-Head
We start the comparison literally from the beginning – that is, contrasting both of the manufacturers' achievements throughout their long and illustrious histories. Although it won't become the prime factor in your decision-making process, it nevertheless provides profound insight into the cores of the brands.

Bulova
Bulova started out in 1875 in New York City by a Bohemian immigrant, Joseph Bulova. The American brand enjoyed remarkable success when smart marketing decisions, such as radio and TV commercials, earned a well-known watch manufacturer's status. 
The first truly historical achievement that shaped the industry came in 1960. The Bulova Accutron watch employed a tuning fork instead of a balance wheel for the timekeeping instrument in mechanical timepieces. Being one of the first electronic watches ever made (powered by an electronic oscillator circuit), it kept a magnificent accuracy at the time.
The accuracy-related innovations didn't stop there. In 2010, Bulova introduced the Precisionist – a watch with a three-prong quartz crystal working on a 262 kHz frequency and capable of holding accuracy of +/- 10 seconds a year.
The technology ensures that the watches are about ten times more accurate compared to typical quartz-driven timepieces.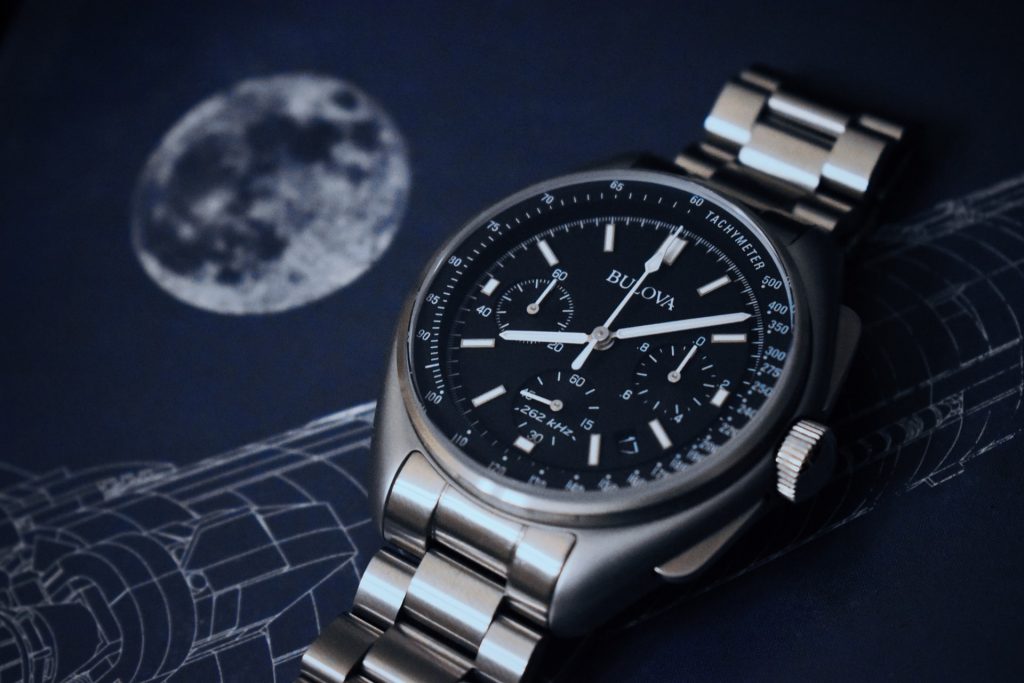 Although not a horological accomplishment in its straightest meaning, Bulova is also famous for being a "Moon watch" when an American astronaut wore a Bulova Chronograph during one of the excursions in 1971. The reproduction of the timepiece is currently one of the bestsellers from the manufacturer.

Citizen
When it comes to the Citizen brand, it has a lot more to boast in terms of historic achievements.
Founded in 1918 by jeweler Kamekichi Yamazaki and supported by the Swiss and Japanese investors in the following decades, the company quickly rose to the scene, providing stiff competition to another Japanese watchmaker of Seiko.
It was in the 1970s when Citizen introduced two first-ever innovations – the first titanium watch and solar-powered analog quartz watch. The latter technology was later improved to subtleties and became known as the Eco-Drive, the trademark of Citizen.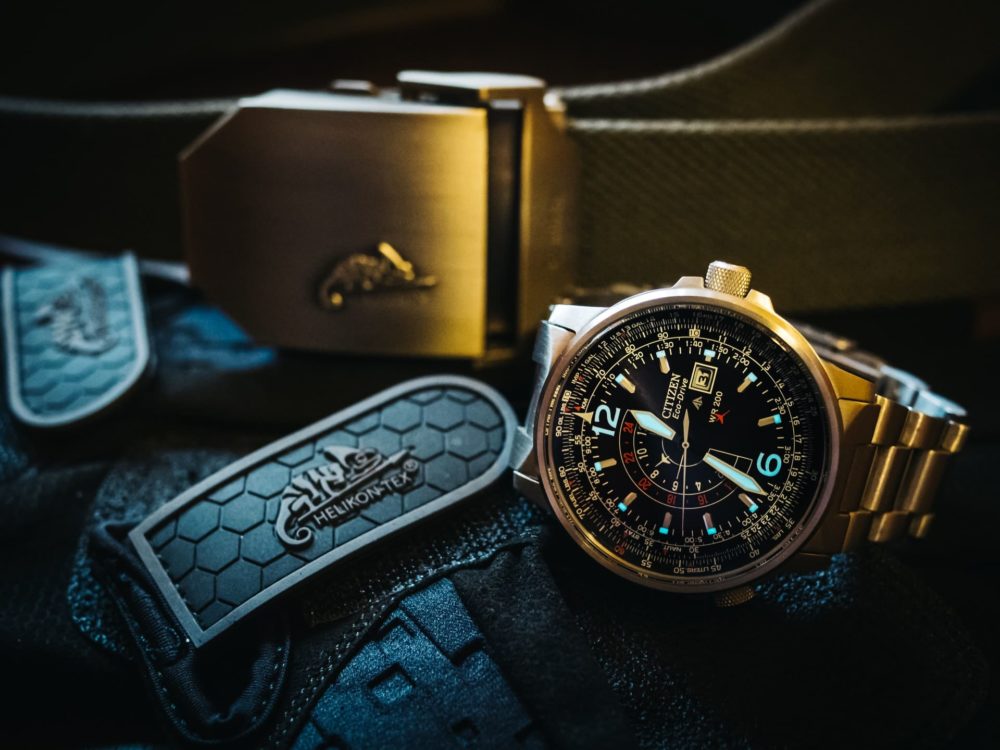 More than 70% of wristwear carry the light-powered innovation these days, entirely eliminating the need for a battery to power the watch.
However, the accomplishments didn't stop there. In 1993, the brand introduced the world's first multi-band atomic timekeeping watch that received time correction updates through radio waves. The innovation is available to this day but is gradually being replaced by satellites making the time adjustments. Citizen is leading the line in this matter as well.
The most recent achievement, on the other hand, has similarities with Bulova in terms of producing high-accuracy quartzes.
The Citizen Caliber 0100 is considered the most accurate quartz in the world that deviates an astonishing +/- 1 second per year. Despite the considerably affordable prices at which Citizen typically markets its watches, this particular innovation has a huge price tag that starts from $7,000.
Although the number of historical accomplishments gives the nod to Citizen over Bulova, it doesn't mean you should choose according to that.
Instead, the real defining factors for most buyers lie elsewhere, with the styles and designs of the watches being one of the most important.

Watch Styles & Designs
Bulova's product line comprises timepieces that tend to stay a bit more on the dressier side rather than casual. Sophisticated dials coupled with metal bracelets suit better those who often wear smart shirts and shiny shoes.
Since Bulova employs automatic calibers in some of its collections, you'll also find open-heart designs with refined aesthetics. In fact, several Bulova automatics have found their way to our list of the best skeleton watches, and that is precisely due to the magnificent appeal that comes at affordable prices.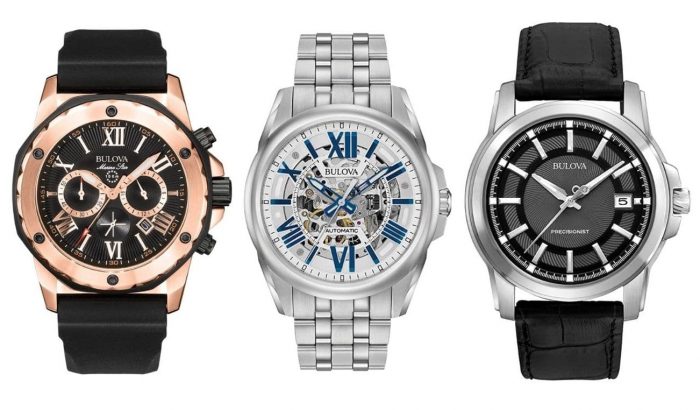 When one part of Bulova watches represents the dressier side, the other belongs to the sportier style. However, it won't go as sporty as one would expect. 
Yes, the watches come with top-notch chronograph functions, have decent water resistance for serious marine activities, and are made of durable materials. Yet they still ooze some sort of elegance that prevents us from calling them genuine sports-oriented casual watches.
Citizen, on the contrary, designs its timepieces more distinguishably – a dive watch looks like a genuine dive watch, and a military-inspired watch is as rugged as it sounds. And the array of such determinate watches is mind-blowing, reaching well into several hundred.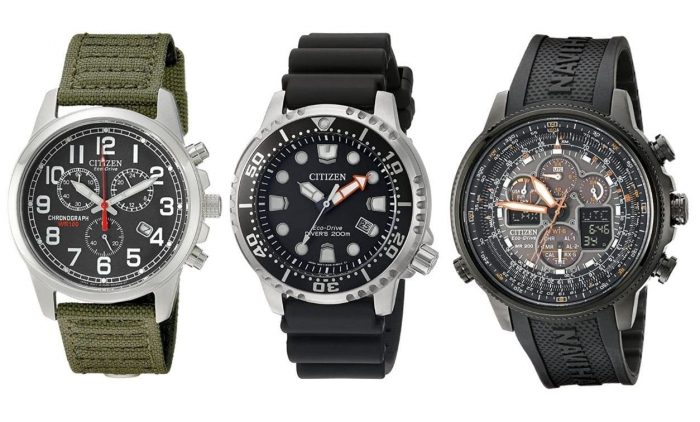 Citizen watches can be categorized into three broad groups – timepieces for land (military, chronograph, dress), sea (dive), and air (aviator). All of them have characteristics unique to each category, however, the uniting attribute is the leaning towards a casual design, as opposed to Bulova's elegant.
Thus, when comparing Bulova and Citizen in terms of appearance, the latter produces a wide variety of timepieces with casual attires on the mind, while Bulova caters to the needs of those who prefer a bit more elegant and dressier appeal.

Quality Comparison
Another essential factor to consider between the two is quality. Are they on par, or does one eclipse the other?
Watch Materials
The most common material you'll find in both of the brands' models is stainless steel. It's almost as a default substance the watches typically are made of, but for a good reason too. Stainless steel is durable, shatterproof, scratch-resistant, and stands temperature changes better than any other material.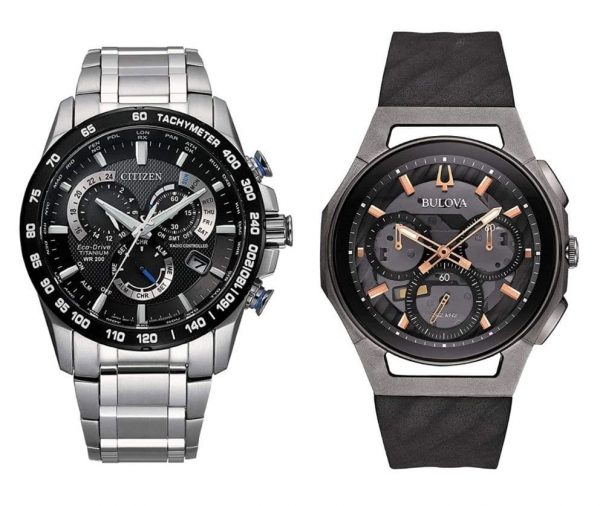 Titanium, which is considered a premium-class metal for its durability and light weight, can also be found in Bulova's and Citizen's line-ups. These timepieces cost more than typical stainless steel ones, however, the price gap is not that significant.
Yet another similarity comes into play with the crystals the brands employ – while the affordable watches have mineral glass, the more expensive ones feature sapphire. That's a common practice not only in the case of these two companies but as a whole in the industry.

Watch Movements
However, what often differentiates one manufacturer from another are the types of calibers that power the timepieces.
And here comes the most significant difference between the two brands – while Citizen equips the vast majority of its wristwear with solar-powered quartz movements, then Bulova alters between quartz and automatic calibers from collection to collection.
Citizen's Eco-Drive technology, as well as the few automatic watches it provides, run on Miyota-produced calibers. They are considered decent workhorses that hardly let you down. And since Miyota is part of the Citizen Watch Co., it's no wonder you'll not find any other manufacturer providing the mechanisms.
The quartz and automatic watches from Bulova are also equipped with Miyota products but miss the option for solar power. Instead, it has placed greater emphasis on providing ultimate accuracy in its quartz pieces. That takes us swiftly to the Bulova Precisionist line.

Bulova Precisionist
From the high-frequency tuning fork in the 1960s to UHF and Precisionist technologies, the desire for accurate watches has been on the minds of the people in Bulova for decades.
The most recent Precisionist technology bases on an ultra-high frequency three-pronged quartz crystal that vibrates at a pace of 262 kHz, eliminating the temperature influences and providing the opportunity for better accuracy and visual enhancement through a perfectly gliding second hand.


The sweeping second's hand motion is one of the smoothest there is, offering a luxurious extra on top of the accuracy that comes with this line of watches.
Despite the fact that Citizen eclipses the Precisionist's accuracy with its Caliber 0100 and radio or satellite wave enabled timepieces, it still isn't capable of offering natural precision at such an affordable rate as Bulova does.
But what Citizen can offer is the best solar-powered technology there is.

Citizen Eco-Drive
Eco-Drive is the most appreciated light-powered innovation in the world. When fully charged, the secondary cell can hold a charge for up to six months without the need for light exposure.
Probably the most convenient outcome of dealing with solar watches is the unnecessary battery replacement because the cell powers itself continuously.
It's also noteworthy that the timekeeping bases on a typical quartz crystal that holds an accuracy of +/-15 seconds a month on average, which far exceeds the precision provided by also popular automatic calibers.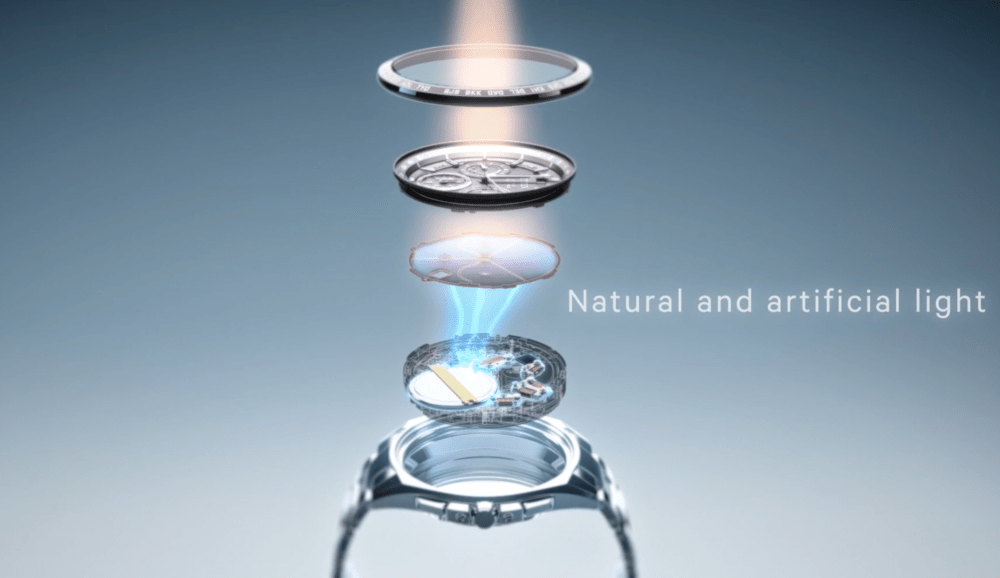 Citizen excels in light-powered timepieces, mainly due to the extreme reliability and the longest power reserve that comes with the Eco-Drive technology. Several of Citizen pieces belong to the top solar watches precisely for the characteristics mentioned above.

Bulova vs Citizen: Watch Comparison
Now that we've covered the historical achievements of both brands, as well as the overall styles, qualities, and primary technologies, it's an appropriate time to juxtapose Bulova and Citizen watches in their immediate categories.

Bulova Precisionist vs Citizen Eco-Drive
The first comparison includes timepieces with both of the brands' best technologies. 
Bulova Precisionist 98B315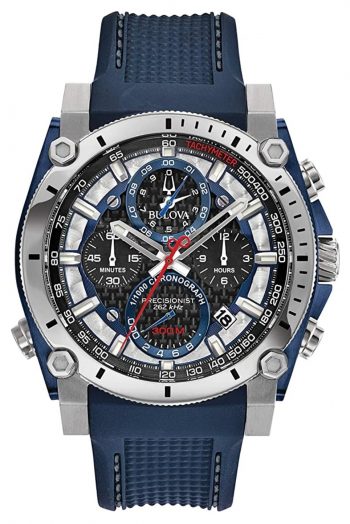 Movement: UHF quartz
Case size: 46mm
Accuracy: +/-10sec per year
WR: 300m (1,000ft)
Crystal: curved mineral
Chronograph: 1/1000
Extras: sweeping second hand
Citizen Chronograph AT8020-03L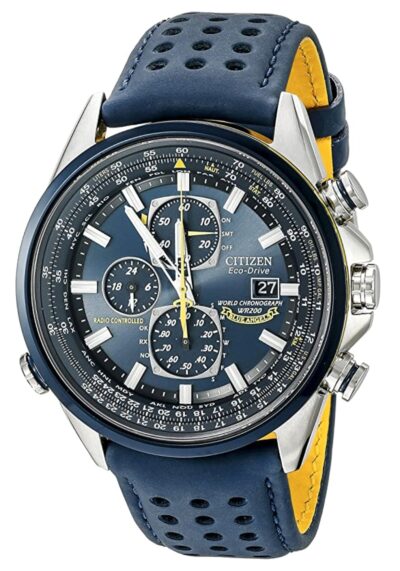 Movement: solar quartz
Case size: 43mm
Accuracy: Atomic precision
WR: 200m (660ft)
Crystal: sapphire
Chronograph: 1/20
Extras: slide rule bezel
The Bulova Precisionist 98B315 is an eight-hand quartz chronograph with a sweeping second hand and an accuracy of 10 seconds a year. Inside the large 46mm stainless steel case is hidden a 1/1000-precision stopwatch function displayed on four sub-dials. The water resistance is guaranteed to 300m (1,000ft), and the watch's face is covered with a curved mineral crystal.
The Citizen World Chronograph AT8020-03L, on the other hand, is powered solely by light and is accurate to atomic precision due to radio-controlled technology. The chronograph function measures in 1/20 increments, which is not as advanced as in the Bulova counterpart, but compensates it with a comprehensive slide rule bezel.
The water resistance of this 43mm watch is also not as good, sitting at 200m (660ft), but eclipses the Precisionist in terms of better quality sapphire.

Dive Watches
Citizen Promaster Diver BN0151-09L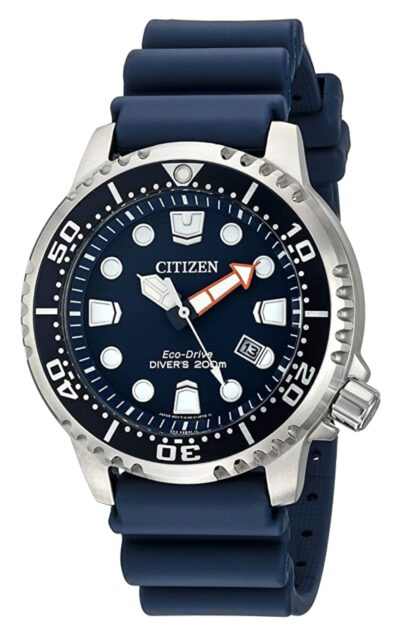 Movement: solar quartz
Case size: 43mm
Accuracy: +/-15sec per month
WR: ISO-certified 200m (660ft)
Crystal: mineral
Unidirectional bezel: yes
Bulova Marine Star 98B301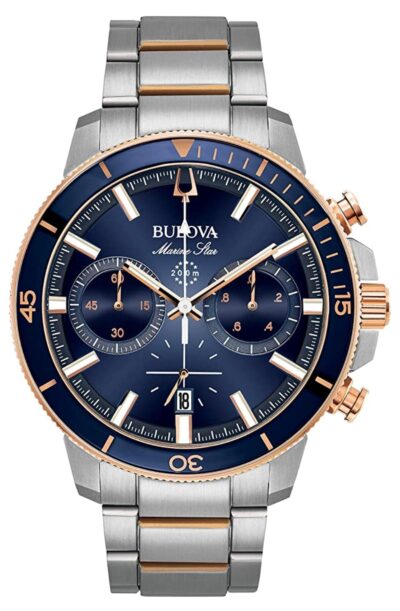 Movement: quartz
Case size: 45mm
Accuracy: +/-15sec per month
WR: 200m (660ft)
Crystal: domed mineral
Unidirectional bezel: yes
The Promaster Diver BN0151-09L is a professional dive watch that belongs to the best affordable dive watches on the market. It comes with a special ISO 6425 certification given to timepieces that meet the criteria for deep diving conditions. 
The tool watch's typical features, such as the luminosity in the hands and markers, unidirectional bezel, and screw-down crown, are all present. It's also of decent size at 43mm and runs on carefree Eco-Drive technology.
Bulova's Marine Star collection, however, is not meant for professional diving. It typically comes with a pretty nice water resistance of 100-200m (330-660ft) but is not tested to certain conditions to take it deep down.
That's why the Bulova Marine Star 98B301 we compare here is best suited to shallow diving at the most. Regardless of being non-appropriate for professional causes, it nevertheless features decent luminosity and a rotating bezel. 
However, the best features of this timepiece lie elsewhere, when the stopwatch function and rose-gold toned accent make it an elegant everyday watch rather than a tool piece.

Dress Watches
Bulova Classic 96A135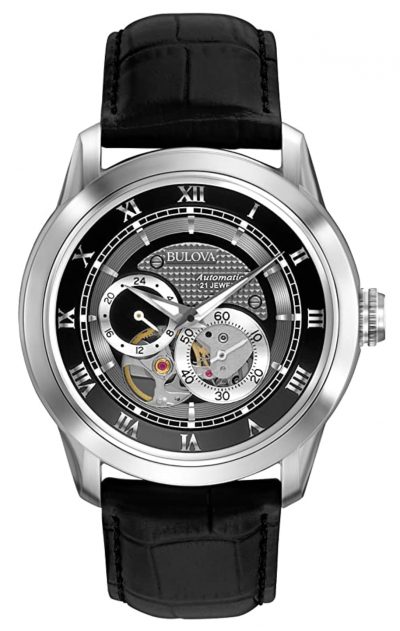 Movement: automatic
Case size: 41mm
Accuracy: +/-15sec per day
WR: 30m (100ft)
Crystal: domed mineral
Extras: skeleton dial, GMT
Citizen Corso BU2070-04A
Movement: solar quartz
Case size: 44mm
Accuracy: +/-15sec per month
WR: 100m (330ft)
Crystal: mineral
Extras: day, date, GMT
The Bulova Classic 96A135 is one of the bestsellers among the automatic line of wristwear from the brand. The most eye-catching element of this watch is, without a doubt, the multi-layered and skeletonized dial. The Miyota automatic caliber is partially visible from the cut in front and fully exposed from the case back.
The watch is suitable for various wrist types and occasions due to its 41mm case size and comfortable leather strap. Overall, it is one of the top choices when you want a reliable but affordable automatic watch. 
The Citizen counterpart, the Corso Eco-Drive BU2070-04A, on the other hand, is equipped with a solar quartz mechanism, which is not as luxurious as an automatic movement but provides better accuracy and a much more convenient handling experience. 
It's somewhat larger as well due to the three subdials for the day, date, and GMT. However, the neat silver-toned dial and black leather strap make this particular piece also worthy of various occasions. 

Which Brand Is Better?
The question of which brand out of Bulova and Citizen is better is down to personal preferences you look for in a timepiece because, in terms of prices and quality, they are utmost even.
If you want a carefree experience without the need to change batteries, then Citizen is your go-to option. Also, if you're after atomic precision or specialized tool watches, such as dive-purpose wristwear, then go for Citizen as well.
However, if you want a more elegant appeal, choose Bulova. The open-heart dials and sweeping second hands that come with the models are something you won't find from Citizen timepieces.
We've pinpointed the most significant factors for choosing either of the brands in the following paragraph.
Why Are Bulova Watches Better?
More elegant aesthetics
Better selection for automatic movements
High-accuracy quartzes for affordable prices
1/1000 chronograph function
Sweeping second's hand in the Precisionist line
Why Are Citizen Watches Better?
More casual aesthetics
Convenient & eco-friendly Eco-Drive solar technology
Atomic time in various timepieces
Professional ISO-certified dive wristwear
5-year international warranty for all the watches

Conclusion
As you can see, both Bulova and Citizen provide excellent price-quality ratios in their watches. It's impossible to point out exactly which brand is better because it depends largely on every individual's expectations and preferences. Therefore, make your choice according to your specific needs and don't worry about the quality – both of the manufacturers in this Bulova vs Citizen stand-off will last you a long time.

You may also like:
Affiliate Disclosure: As an Amazon Associate I earn from qualifying purchases. Details
Latest posts by Carl Pender
(see all)