Affiliate Disclosure: As an Amazon Associate I earn from qualifying purchases. Details
So you've bought yourself your very first automatic watch? It's a special feeling, I know. There is just so much to discover and admire when you first get hold of it.
However, you should know that automatic watches are very different from quartz watches from several standpoints, especially when it comes to the way they work and how they power themselves.
Namely, they employ battery-less movements that require either frequent wear or manual winding to keep them going. So, one of the things you should know right from the start is how to wind an automatic watch properly.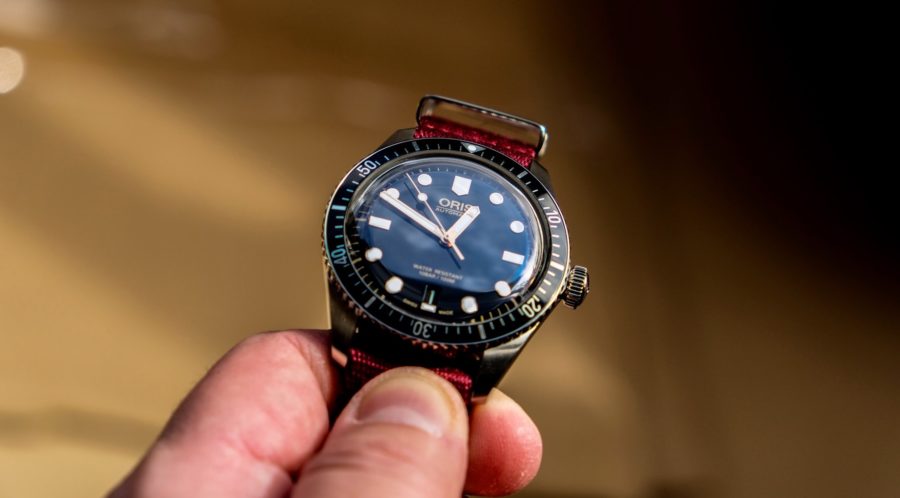 We'll explain the various options for winding your watch in the following paragraphs.
So, stay tuned in discovering the principles of keeping your sweeper going.
Also, if you're considering buying an automatic watch in the near future, feel free to check out our lists of the best automatic watches under $200 and under $500.

3 Ways How to Wind an Automatic Watch
There are three ways how you can wind automatic watches. We start with the most obvious that logically applies the best for such watches.

1. While Wearing
An automatic watch is automatic for a certain reason – it powers itself automatically through the natural motions of a wearer.
It means that whenever you move your wrist, a freely spinning weight, or rotor, winds the mainspring and eventually keeps the watch running.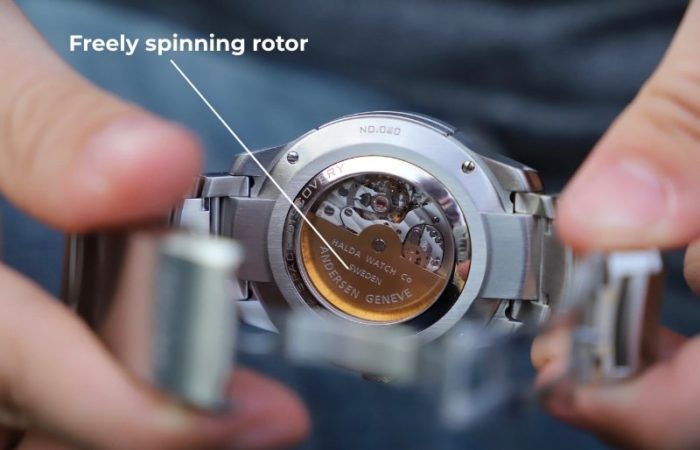 A self-winding mechanism comes with a term called power reserve. It is the maximum amount of time the watch can hold a charge when not in motion. Typically, it is anywhere between 40-50 hours.
Therefore, keeping your automatic watch running continuously requires daily wear.
However, if you don't intend to wear it daily, the power reserve will eventually run out at one point. It's absolutely okay if it happens, and no harm to the mechanism will be caused.
To reignite the watch, just shake it for about ten seconds in your hand, and it starts ticking again. If you reignite it while on a wrist, tilt in back and forth for a good 20-30 times.
After that, correct the time (and date), and you'll have it up and running again.

2. Using the Crown
Another option to wind an automatic watch is to do it via the crown.
There are two types of crowns – push-pull and screw-down. While the first variant is ready for winding straightaway in a pushed-in position, the screwable version requires you to unscrew it first.
Then, to wind the watch, turn the crown clockwise about 30-40 times, or until you feel resistance.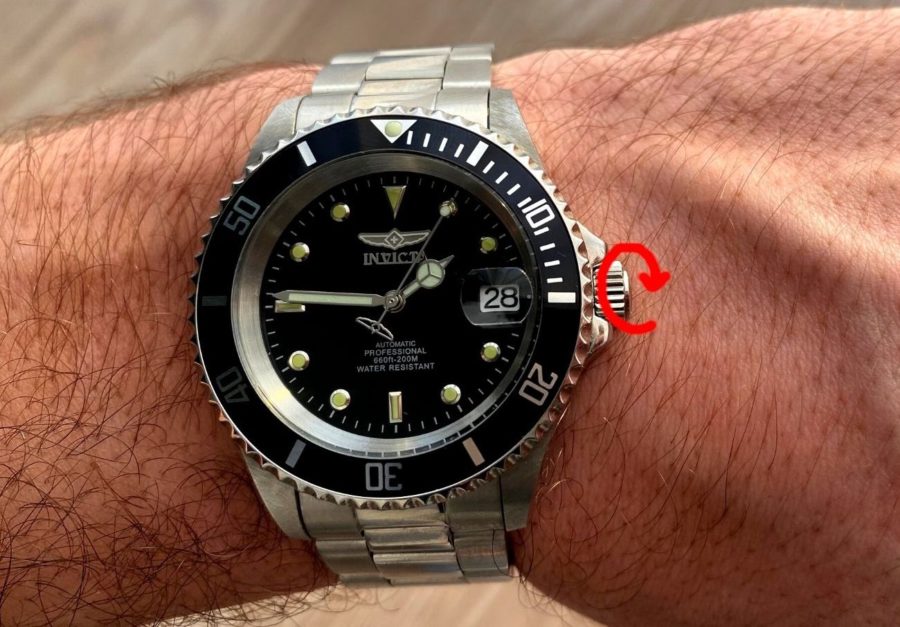 Finally, make the necessary time and date adjustments, if needed.
Note that not all watches come with a manual winding option. The most popular non-winding caliber is the 7S26 you'll find from some of the older Seiko 5 models. However, the number of watches that don't hand-wind decreases every year.

3. With a Watch Winder
The third and last option to wind automatic watches is to use a particular instrument, called a watch winder.
It is an electrical object that you put your watch in and which rotates continuously, keeping your timepiece wound at all times.
A quality watch winder has a typical price of hundreds of dollars. It is an investment that can cost you as much as the watch itself. Therefore, consider the actual need for it carefully before buying it.
Want to know how self-winding watches exactly work? See a thorough explanation of the working principles of automatic watches.  

Do Automatic Watches Need Winding?
One of the most widespread misconceptions regarding automatic watches is that they don't need manual winding when regularly worn. After all, they're automatic for this very reason.
The truth is that they DO NEED winding.
When the watch receives kinetic energy from the natural movements, it accumulates the power into the mainspring that eventually moves the watch's hands. However, the mainspring will not be fully wound without manually winding the mechanism.
And if a watch is not fully wound, you can't take the maximum out of the power reserve. So it means that instead of the, say, 40 hours, your automatic watch will last much less.
Therefore, it is necessary for you to wind your timepiece via a crown every once in a while, even if you wear it daily.

Can You Overwind an Automatic Watch?
Another question that first-time owners have in their minds is whether you can overwind an automatic watch, and consequently, ruin the movement altogether.
The short answer is: no, you can't overwind an automatic watch.
The movement has a mechanism that disengages the gears from the mainspring when it's fully wound.

How Often Should You Wind the Watch?
If your automatic watch is in constant use, meaning you wear it every day and take it off only in the nighttime, you should manually wind it once in two or three months to keep the maximum power reserve level.
However, if you're not a regular wearer and the watch stays in the drawer most of the time, you should wind it at least once a month to maintain the lubrication between the parts.

On the other hand, it's not advisable to wind an automatic watch too often, especially if it has a screw-down crown.
The thing is that self-winding systems are not meant to be winded too often. Otherwise, the parts, particularly the screwable crown, will wear out quicker than you hoped.

Final Words
As you can see, automatic watches are complex mechanisms that require more attention than other types of watches. However, a self-winding timepiece can last you a lifetime when everything is done correctly.
The best formulae for keeping your automatic watch in perfect condition is to wear it regularly so that it would always be wound, and hand-wind it once every two to three months for the maximum utilization of the power reserve.
However, if you don't wear it regularly, be sure to wind it once a month to keep the good level of lubrication. Additionally, make use of a watch winder if your budget allows it.
We hope you've received all the information about how to wind an automatic watch. All that is left is to enjoy the magnificent merits the self-winding timepieces offer.
If you're interested in more information regarding these watches, read our automatic watch guide for beginners.

You may also like:
Affiliate Disclosure: As an Amazon Associate I earn from qualifying purchases. Details
Latest posts by Carl Pender
(see all)