Affiliate Disclosure: As an Amazon Associate I earn from qualifying purchases. Details
Buying a watch without knowing the pros and cons of watch parts and materials it's made of can easily result in paying a whole lot more than the timepiece is actually worth. It is said that a watch movement is the heart of a ticker and one of the most significant factors in the decision-making process.
But what is often underestimated is the importance of watch materials. In fact, the core of long-lasting, high-quality watches is determined precisely by the metals and glasses they're made of.
Following, you'll find the most common watch materials that can be found in durable contemporary watches.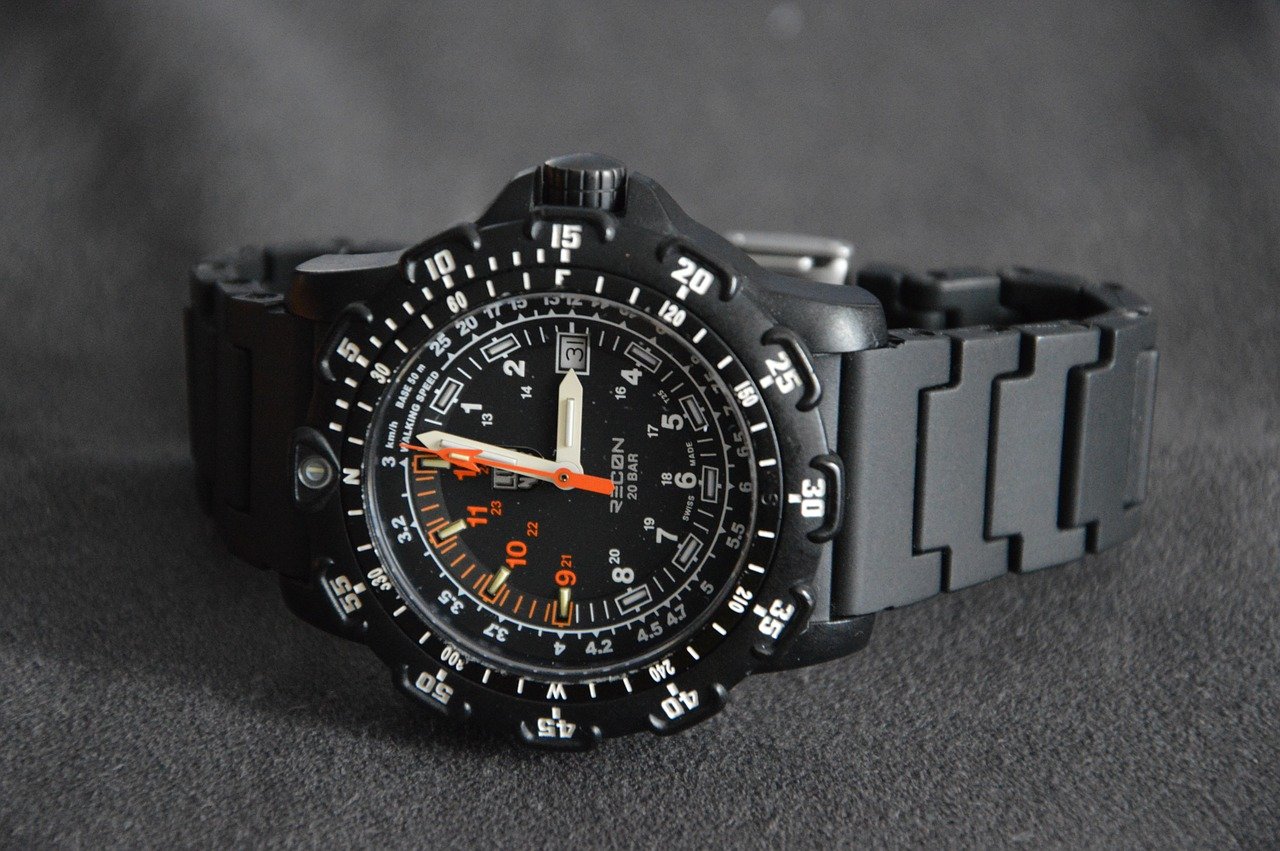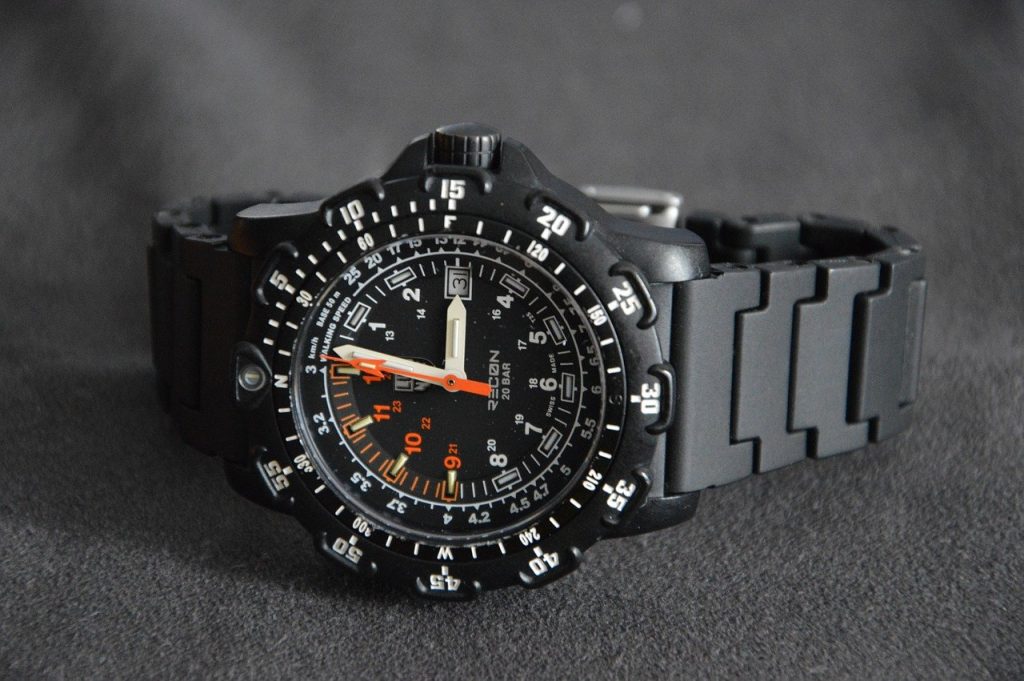 Watch Cases & Bracelets
Throughout the lengthy period of watchmaking, the brands have experimented with numerous metals and alloys. The ones that have earned their firm spot in the industry are stainless steel, titanium, ceramic, and carbon fiber.

Stainless Steel
Stainless steel was first introduced to the world in 1913 when an Englishman, Harry Brearley of Sheffield, discovered steel that did not rust. However, it took several decades before the watchmaking industry implemented the metal.
Up until the 1960s, it was difficult to work with stainless steel due to its hardness, but after the developments in various steel formulas and machining techniques, the production of the metal took off. Today, stainless steel is the most widely used material in watch cases.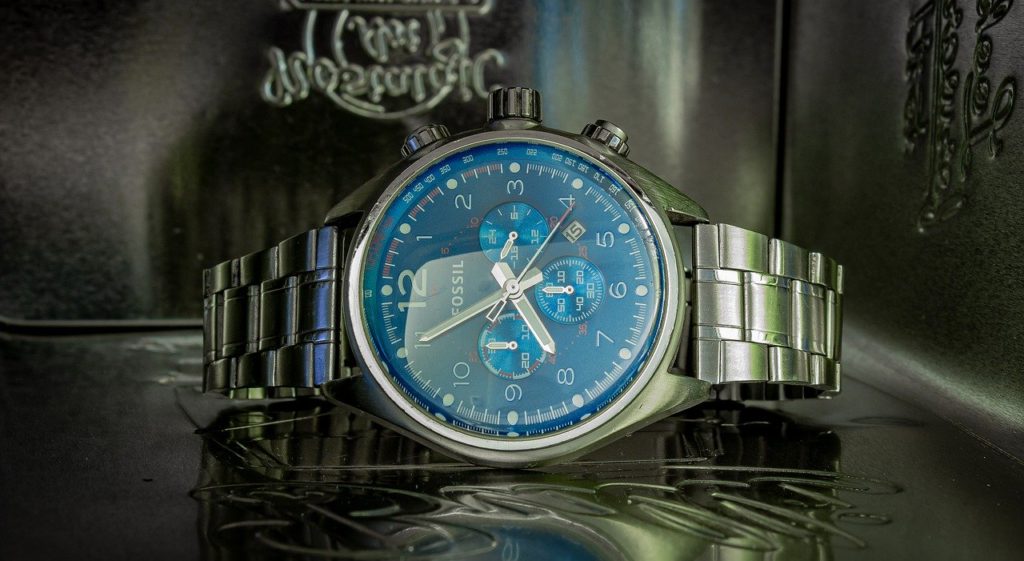 But what makes stainless steel watches so popular in the industry? Well, the first and foremost reason is the price. The metal alloy production is quite straightforward, and the demand is high, so the price maintains its affordability.
Stainless steel is also very durable compared to most other metals, and resistant to corrosion as well. It will not react to moisture, perspiration, and seawater, nor will it break after getting hit or falling from heights.
High-quality watches are typically made of grade 316L stainless steel, a type with low carbon consistency for an improved anti-corrosiveness.
PROS:
✅ Affordable
✅ Durable
✅ Resistant to corrosion
✅ Resistant to hard knocks
CONS:
❌ Some steels may cause allergies due to nickel consistency
❌ Weighs more than other case materials
---

Titanium
Titanium became popular in the watch industry just a little later than stainless steel after Citizen introduced a fully-titanium timepiece in 1970. Wristwatches with titanium cases are considered more luxurious than the ones with steel for possessing much better characteristics.
The most significant advantage is the metal's high-strength-to-weight ratio – titanium is twice as strong as stainless steel, yet weighs half as much, making it a perfect material for high-end timepieces.
Anti-corrosiveness of the metal is another characteristic that eclipses steel – it has a higher affinity for oxygen and more readily forms a protective oxide layer.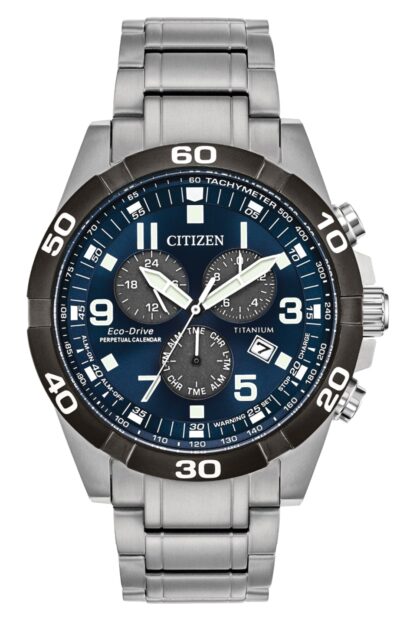 Titanium is also completely hypoallergenic. In fact, it is the most hypoallergenic material known to man. At the same time, stainless steel contains small amounts of nickel that causes allergies to people with hypersensitive skin.
One of the few, if not the onliest, drawbacks with the metal is its rareness. Although titanium is not categorized as "rare" by the industry, it is still not abundant enough to produce it in high volumes.
The Japanese brands Citizen and Seiko are the most renowned producers of titanium watches. The Citizen brand, for example, introduced Super Titanium, which is claimed to be 5x harder and 40% lighter than stainless steel. By heating the alloy to over 2000C and bombarding it with electron beams, it forms scratch-resistant ionized titanium.
PROS:
✅ Twice as strong as stainless steel
✅ Lightweight
✅ High resistance to corrosiveness
✅ Completely hypoallergenic
CONS:
❌ Costs considerably more than stainless steel
❌ Not as scratch-resistant as stainless steel
---

Ceramic
Ceramic has found its way to many brands' watches for being scratch-resistant, lightweight, heat-resistant, and hypoallergenic. However, it won't come cheap.
Fully ceramic watches are available in the lineups of Rolex, Rado, Omega, Hublot, and Longines, among others. For the reason of being an expensive material to employ, more affordable brands have limited ceramic's use to bezels only.
It's important not to mix the ceramic used in watches with the typical ceramic. While simple ceramic is inorganic, nonmetallic, and solid, then the one in a watch consists of compounds of metals.
The best feature of ceramic is, undoubtedly, its resistance to scratches. Watch bezels that often get the most intense wear and tear are best protected precisely under the coating of ceramic.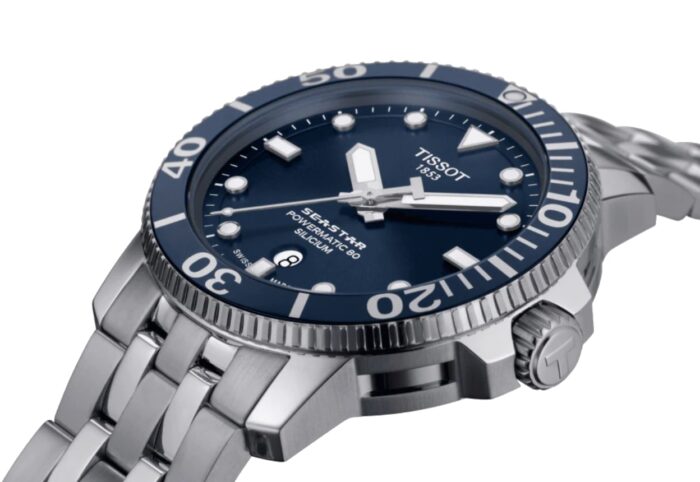 Besides scratch resistance, ceramic is also lightweight. It is even lighter than titanium by weighing around 3g/cc, as opposed to the latter's 4.5g/cc (stainless steel has a weight at 8g/cc). Heat-resistant and hypoallergenic features only but complement this watch material.
Unfortunately, ceramic is not flawless. Despite its unparalleled strength under compression, ceramic is much weaker in tensile strength. Thus, dropping a ceramic watch from heights could result in cracks that are impossible to fix or polish afterward.
PROS:
✅ Ultimate resistance to scratches
✅ Weighs even less than titanium
✅ Heat-resistant
✅ Hypoallergenic
CONS:
❌ Dropping from heights can cause cracks
❌ Expensive
---

Carbon Fiber
Carbon fiber composites are unique in the way of providing various structural finishes when machined from a solid block. The black or dark grey matte apparel is the most apparent feature of this watch material.

Carbon fiber is three times stiffer than titanium yet weights two times less. It is also anti-corrosive, as other before mentioned watch case materials.
The only downside to carbon fiber as far as watch cases are concerned is that it is much more difficult to machine. And something which is tricky to produce is almost certain to cost more too.
Luminox is the manufacturer that employs probably the highest number of carbon fiber watches.
PROS:
✅ Unique apparel
✅ Ultra-lightweight
✅ Very stiff
✅ Anti-corrosive
CONS:
❌ High cost of production
❌ Difficult to recycle
---

Watch Crystals
Since watches are used for numerous purposes that often require the highest durability, it is essential to have a quality crystal protecting the face. The most widespread watch crystals include sapphire, mineral, and Hardlex.

Sapphire Crystal
Sapphire crystal is one of the core components of high-quality watches. It is more costly than other types but not as much to call it expensive. You'll find sapphire crystal from basically every well-known brand there is.
If you thought sapphire crystal is made of the gemstone, we have to disappoint you. It's actually made of transparent material made of crystallizing pure aluminum oxide at very high temperatures. This synthetic compound has the same hardness as natural sapphire gemstones, but without the coloring agents that give the gems their various hues.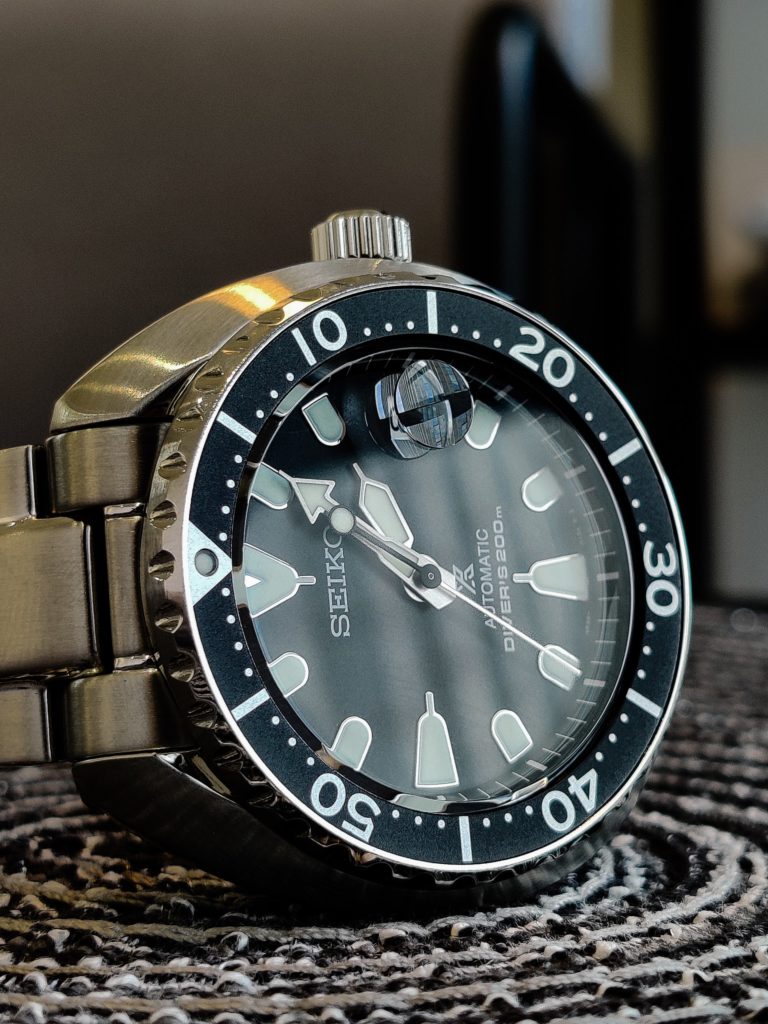 Mohs scale, a hardness test for minerals found on Earth, rates sapphire crystal at 9 out of 10. It means that it's one of the hardest substances, only to outperformed by diamond at 10 out of 10. The only substances to scratch sapphire are thus diamond and another sapphire.
Sapphire crystals often have an anti-reflective coating and a flat or domed shape. Flat crystals are easy to produce and are the most common types, whereas domed sapphires must be polished into the shape, in that costing significantly more. The reason for producing domed sapphires lies in the enhanced results in anti-reflectiveness.
Despite the overwhelming number of pros, sapphire crystal is not perfect – the synthetic is still subject to cracking or shattering. However, the shock to cause the crystal to crack must be extreme, because in normal wear and tear situation it will not happen.
If you wish to check out some of the sapphire timepieces, feel free to visit our dedicated post on the best affordable sapphire watches.

Mineral Glass
Another widely employed and good-quality material is mineral glass. It is a glass crystal that has been heated or chemically treated, making it tougher in order to withstand scratches. It's also almost impossible to break it.
Mineral glass is not entirely scratch-proof as hard materials can cause some damage. Nevertheless, it has to be held in extreme conditions to get cracked or shattered.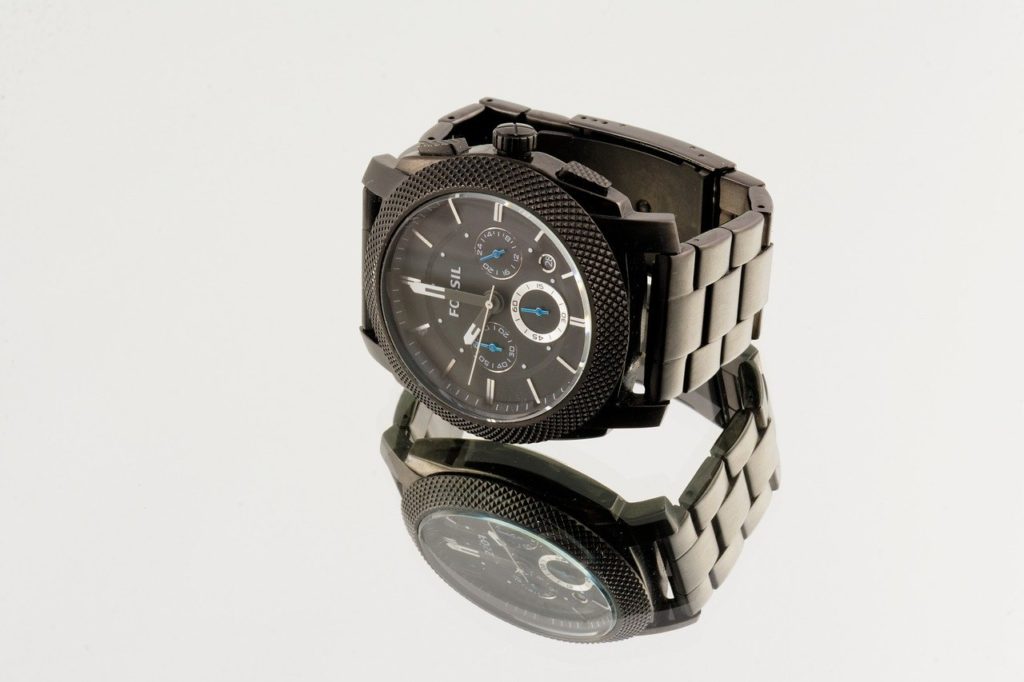 When comparing it to sapphire, mineral glass is definitely the cheaper option since the reliability of the material is lower. Still, it's more than seven times stronger than the most affordable material, acrylic glass.
Mineral crystals can be coated with an anti-reflective coating, also known as AR coating. It eliminates reflections and increases readability under harsh lighting conditions.
Mineral crystal is widely employed by affordable watch brands, be it Swiss, Japanese, or any fashion brand.

Hardlex
Hardlex crystal is the trademark crystal of Seiko watches. It is basically the same as typical mineral crystal but enhanced through heat-treatment for increased durability.
On the Mohs scale, Hardlex is rated at 7-8 out of 10 in that exceeding mineral crystal with the hardness rating at 5.

Less Respected Watch Materials
For some, the decision-process before buying a watch doesn't involve the quality evaluations of various materials. We can't condemn it. However, those who wish to receive the best quality at a specific price point should place the evaluation high on the checklist.
Certain materials in the watchmaking industry might look good but won't guarantee durability.
For instance, plastic and wood watches don't possess the hardness and reliability a high-quality wristwatch usually does. They might be visually attractive and, for sure, appeal to many who wish to express themselves with uniqueness or simplicity, but are not suitable for quality chasers.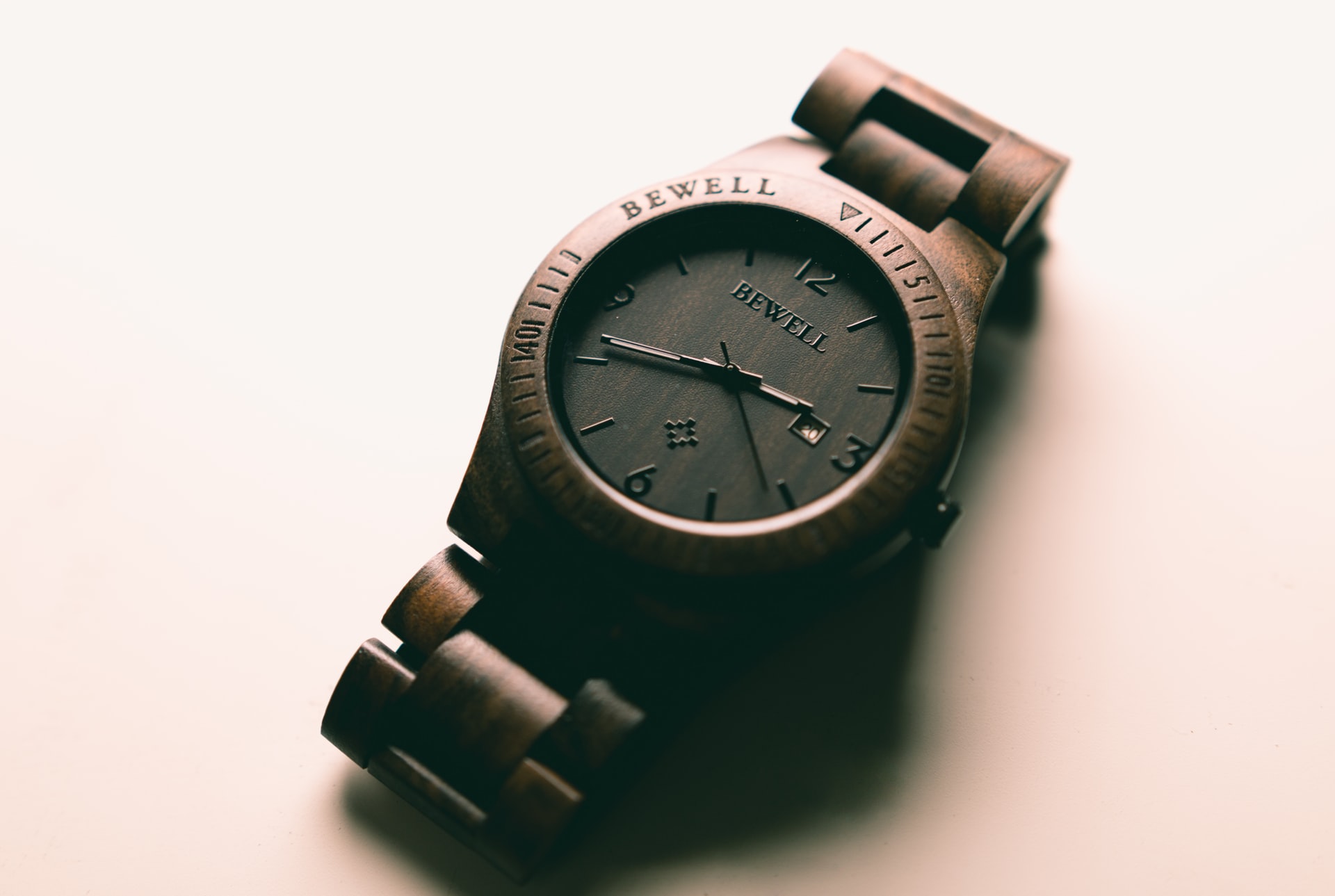 Despite being lightweight and easy to polish from scratches, the acrylic crystal (or plexiglass), which is also used for dial covering, is rated low on Mohs hardness scale – just at 3-4 out of 10. Therefore, high-quality watches don't usually come with an acrylic glass.

Final Take
Most common watch materials include stainless steel, titanium, ceramic, and carbon fiber for cases and bracelets and sapphire and mineral for crystals. If to choose the best combination out of all the materials, it would be sapphire crystal together with either titanium or stainless steel/carbon fiber case.
Whatever the combinations, these materials will surely guarantee you the reliability a quality watch should have.
You may also like:
Affiliate Disclosure: As an Amazon Associate I earn from qualifying purchases. Details
Latest posts by Carl Pender
(see all)