So, you want to buy yourself a brand-new watch but don't know where to start?
No need to worry – you're at the right place!
Watch Researcher is a blog that helps you choose the most appropriate watch (or two, by all means) according to your needs and tastes.
We cover everything that is essential in the decision-making process, including brand reviews, watch reviews, watch 101, various guides, and many more topics.
Did you know? The watch industry exported more than one billion watches back in 2021? That is one watch for every seventh person in the world… in one single year!
No wonder choosing the right watch has become so complicated these days…
However, we have an easy-to-apply solution that makes this task way simpler.
Just follow these five steps, and you can see for yourself!

Choose the type of
movement
Find your perfect
watch size
Select the most
appealing watch
Step 1: Defining Your Budget
First off, you should make up your mind about how much funds you are willing to invest into buying a watch.
Different people have different financial capabilities and preferences, but if it's your first time buying a watch, a couple hundred to five hundred bucks would be a wise starting point.
It will get you a decent watch from a reputable brand that lasts for years, if not decades. Also, you can try out whether you're a watch person or not without spending fortunes to figure it out.
Of course, spending more than that is absolutely fine, as long as you don't feel the guilt every time you slap the watch on a wrist or if it doesn't find enough wrist time.

Step 2: Choosing the Appropriate Type
After you've made up your mind and allocated a budget, you should think about what type of watch you need. Consider your lifestyle, hobbies, work, and other factors because not all watches suit every occasion.


For example, if most of your days pass in an office, go for a dress watch or a minimalist watch. Or, if you want a timepiece for outdoor adventures, consider buying a field watch or a hiking watch.
There are also some watches that go with basically every outfit and are appropriate for most occasions, such as dive watches and chronograph watches.
For more inspiration and guidance, check out: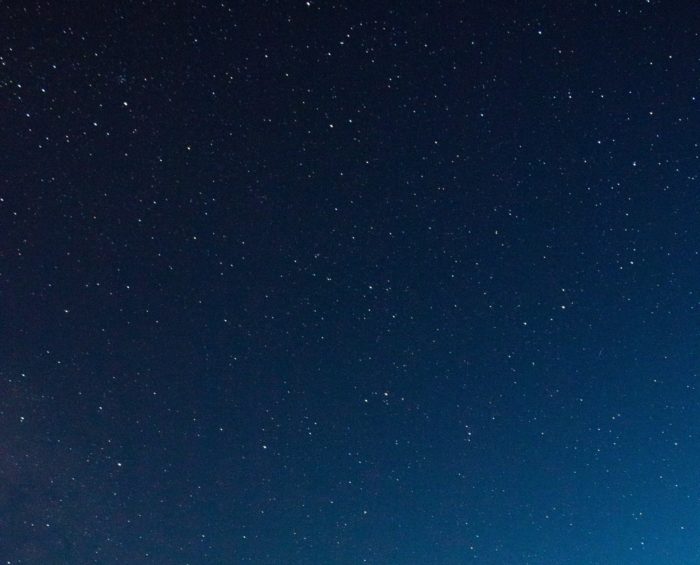 Step 3: Choosing the type of movement
The following step is probably the most fundamental you have to make – to go for quartz or automatic watch? And, believe it or not, these two types of watch movements are like night and day.
When quartz watches employ batteries and have once-a-second ticks, then automatic watches wind themselves from the natural motions of the wearer and come with six to eight ticks in a second.
Also, there's a significant difference in terms of accuracy – while quartz watches lose or gain about 15 seconds per month, automatic watches offer the same result per day.
Therefore, try to figure out which one suits you the most because the differences are fundamental.
Besides these two dominating types, you will also come across manual mechanical movements, solar movements, and Kinetic movements. They all have their pros and cons that define their suitability and likability for different people.


Step 4: Finding The Best Watch Sizes
One of the most significant underestimations people make when buying watches is not making sure what is the most appropriate watch size for certain wrist types and sizes.
When you think of wrists, they're not all the same. While some are slender and flat, others are large and round. It's the same thing with watches – they come in different sizes.
Therefore, it is important for you to determine the most appropriate watch sizes that go with your wrists.
We suggest you follow the so-called "70-90 rule," where the watch case covers about 70% of your wrist's cross-section and, with the watch lugs included, it doesn't exceed 90% of the wrist's breadth.
You can check the most suitable watch sizes from the infographic below.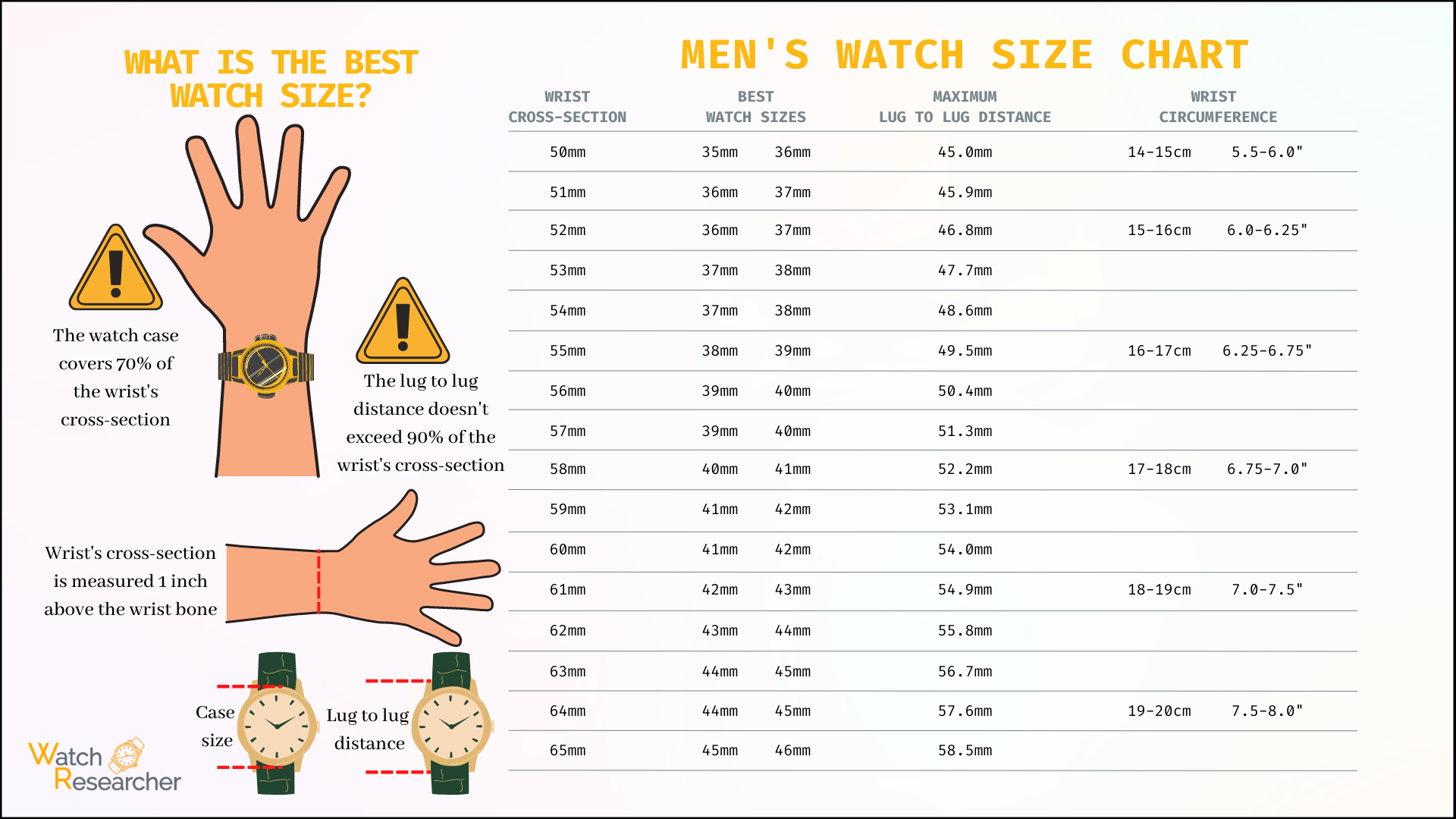 To learn other essential information regarding watch and wrist sizes, as well as how to measure wrist and watch sizes, visit our watch size guide.

Step 5: Selecting The Watch
Now that you've come to the point where the basics are set, it's already much easier to browse through the thousands of watches that look back at you from various e-stores – you know your watch sizes, what type you're after, what movement you prefer, and how much you're willing to spend.
However, the number of watches that suit you can still be enormous. So, how to proceed from here?
There are two options we suggest:
1) Select a couple of watch brands that appeal to you the most and browse through their line-ups
OR
2) Pick a couple of watches and check whether the brands offering them are worth the hassle
To help you out a bit, we've combined a list of the top affordable watch brands that offer the best price-quality ratio.
Also, you can check our dedicated categories that analyze various watch brands and cover the best timepieces.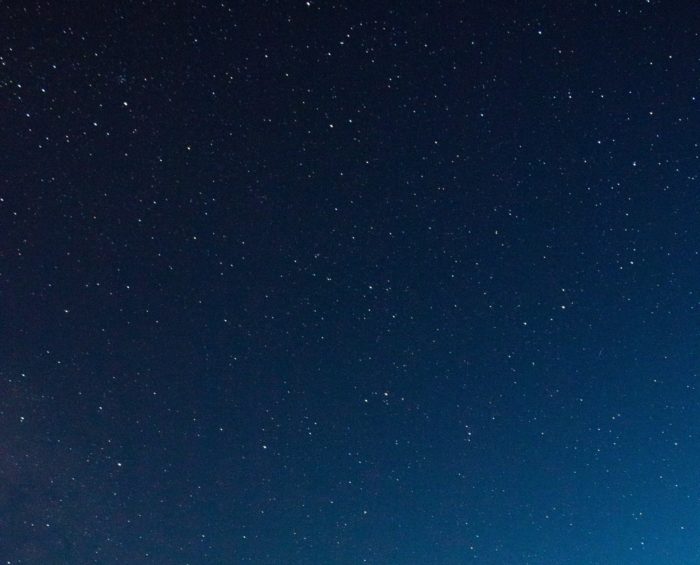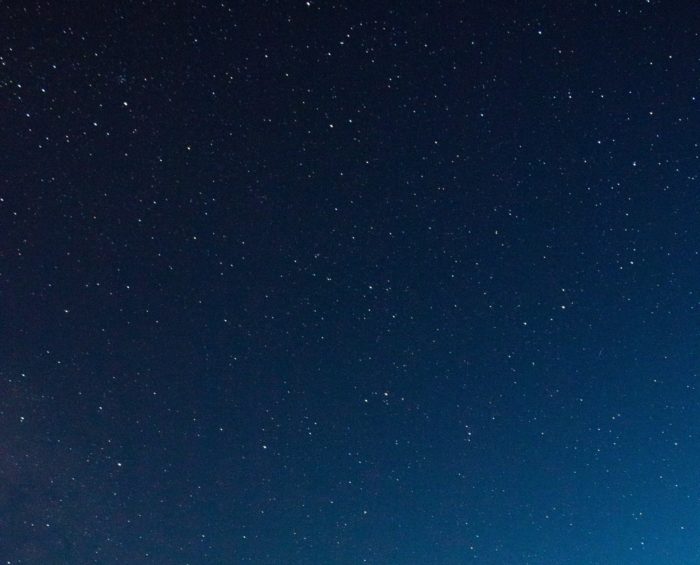 BONUS: Knowing The Essentials of Watches
We hope the previous steps have helped you put in order the procedure of choosing the most suitable watch.
Now it should be a whole lot easier than just browsing through watches without even knowing what they're for, how they work, and what sizes even suit you.
In order for you to take the maximum out of the wearing experience, we also suggest you read our guide on how to wear a watch properly. It gives tips for the perfect fit, both comfort and aesthetic-wise.
Also, it's never too much to know exactly what you're wearing, what it consists of, and everything else that is to do with the basics of watches. For such information, turn to our Watches 101 section. 


---
Watch Researcher's goal is to make the watch selection process as easy as one-two-three. By reading this blog, you can achieve it without much effort.
Therefore, give it a try and see it out for yourself!
For any questions or suggestions, feel free to visit our Contact page.