Affiliate Disclosure: As an Amazon Associate I earn from qualifying purchases. Details
What makes a real military watch? Is it merely a robust look, or does it also need all sorts of technologies that are often difficult to pronounce?
These questions have circled quite a lot in the watch forums but haven't got any definite or full answer. One thing we all agree on is that real military watches have to serve the vital needs in severe military conditions.
Another question, though, is the features the military wristwatches offer, and how can they become handy. We have listed all the characteristics and features in helping you to understand the importance of each one of them.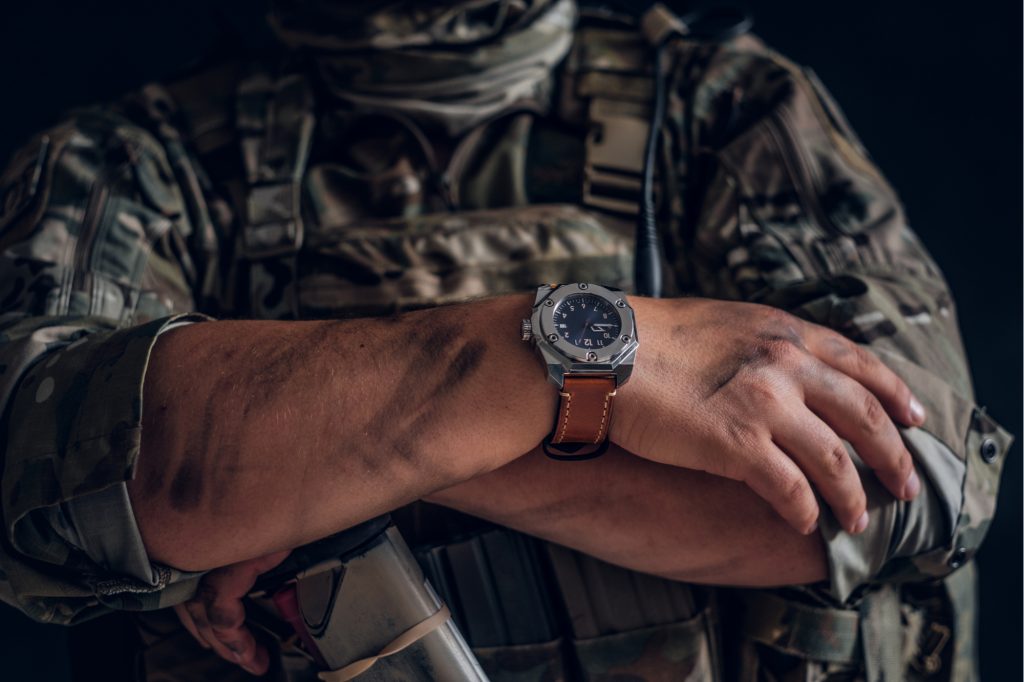 Durability & Precision
There's no point having a wristwatch in military use that breaks after hitting the ground or stops working in wet conditions. The watches have to be reliable and accurate. Let's look at the durability and precision characteristics defining real military watches.
1. Water Resistance
All the military watch brands offer water-resistant timepieces. The resistance level depends on the different army corps, but the rule of thumb for a decent army watch should be at least 10 ATM. Below that, you may encounter problems, but anything above that, the better.
Soldiers often face all kinds of weather conditions and run into various types of terrain. So a water-resistant timepiece is a must in any situation. Water-resistance means you can swim, wade through swamps, and spend time in the rain without worrying too much.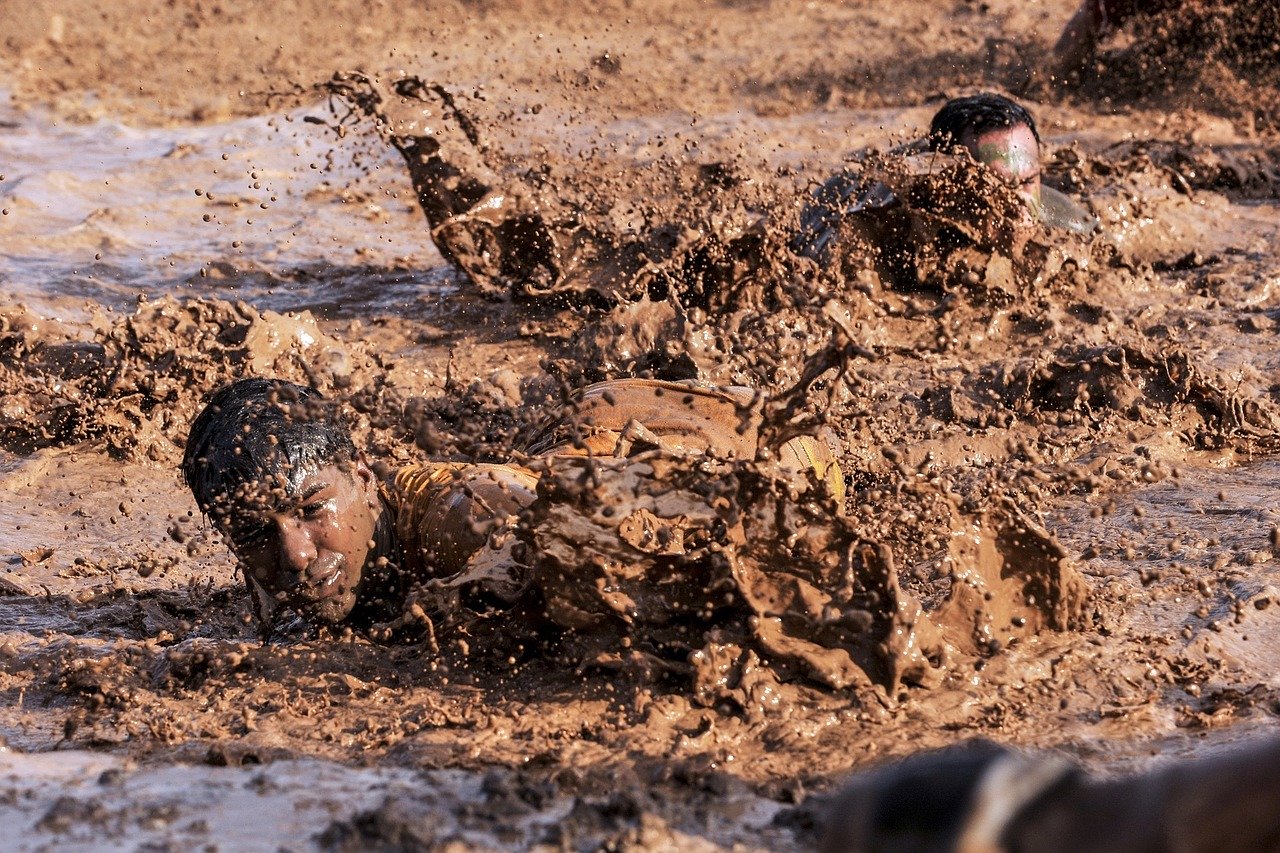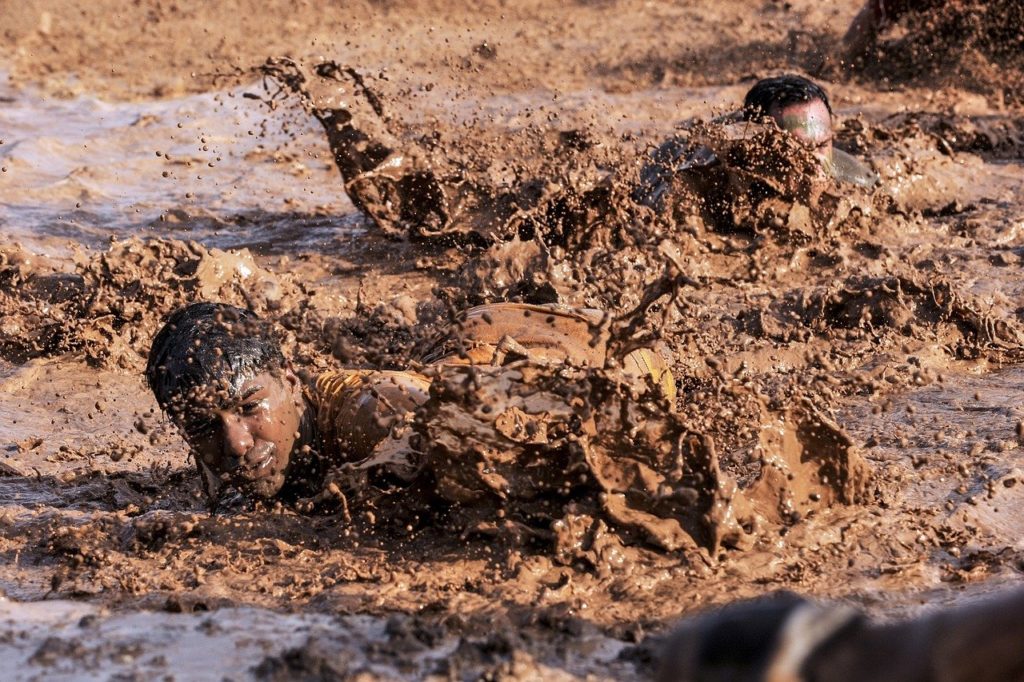 The Navy, the marine corps, and other related corps use a more specific watch that has better water pressure abilities. A regular dive watch stands pressure in the depths of 200-300 m, or 650-980 feet (20-30 ATM).
A professional dive watch has an ISO 6425 standard, though, not many brands decide to go for it – the process contains multiple strict testing procedures, and the development could cost a lot of money. You can still find some renowned brands that have ISO standard military dive watch in the collection, such as G-Shock's Frogman series and Seiko's Diver's watches.
2. Scratch Resistance
Soldier's exhausting terrain movement takes him (or her) to several sceneries covered with dense forestry. You've probably seen images and videos of the US troops in the Vietnam war where they had to break through wild scrubs and forests.
That is why the real military watches have the scratch-resistance. It helps to maintain the well-being of a watch by protecting it from all sorts of knocks, bumps, and scratches.
The most common materials in the watch industry that are providing valuable resistance are urethane resin, sapphire glass, titanium, tungsten, and ceramic.
3. Shock Resistance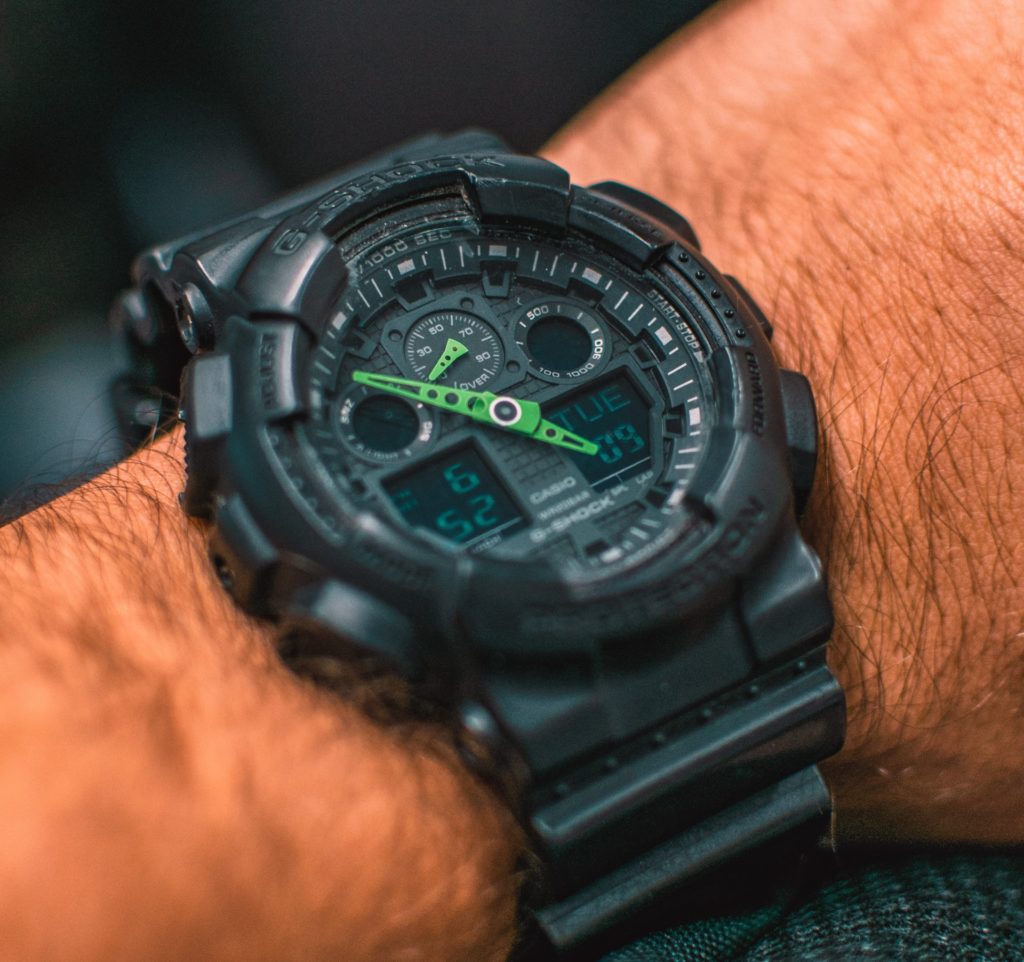 Shock resistance is prevalent in the world of military watches. The strength is obtained by fortifying inner and outer parts. Usually, the watch case is hollow, preventing any direct damages to internal mechanisms. External components are made of durable materials and often have knobby exterior, minimizing direct hits to vital elements.
Casio is the most known manufacturer of shock-resistant watches. Their G-Shock stands for Gravitational Shock and is dedicated to this matter, able to hold a 10-meter drop.
4. Long-Lasting Battery
Real military watches use battery-powered quartz movement not to miss a second. A long-lasting battery is an assurance for the time to keep ticking as long as possible.
Watch battery manufacturers measure longevity in milli-amp hours (mAh) – the higher the mAh, the longer the battery will last. Another thing to check is the chemistry of a cell.
Lithium batteries are a longer-lasting type of watch batteries. Compared to other types, such as silver oxide and alkaline, they last approximately 20% longer.
Another option to avoid regular battery replacement is to go for a solar military watch. Seiko and Citizen, for instance, use solar-powered batteries to recharge the cell. It converts not only sunlight but also light from weak sources, such as fluorescent lamps. You can expect the battery to last up to 10 years.
5. Discreetness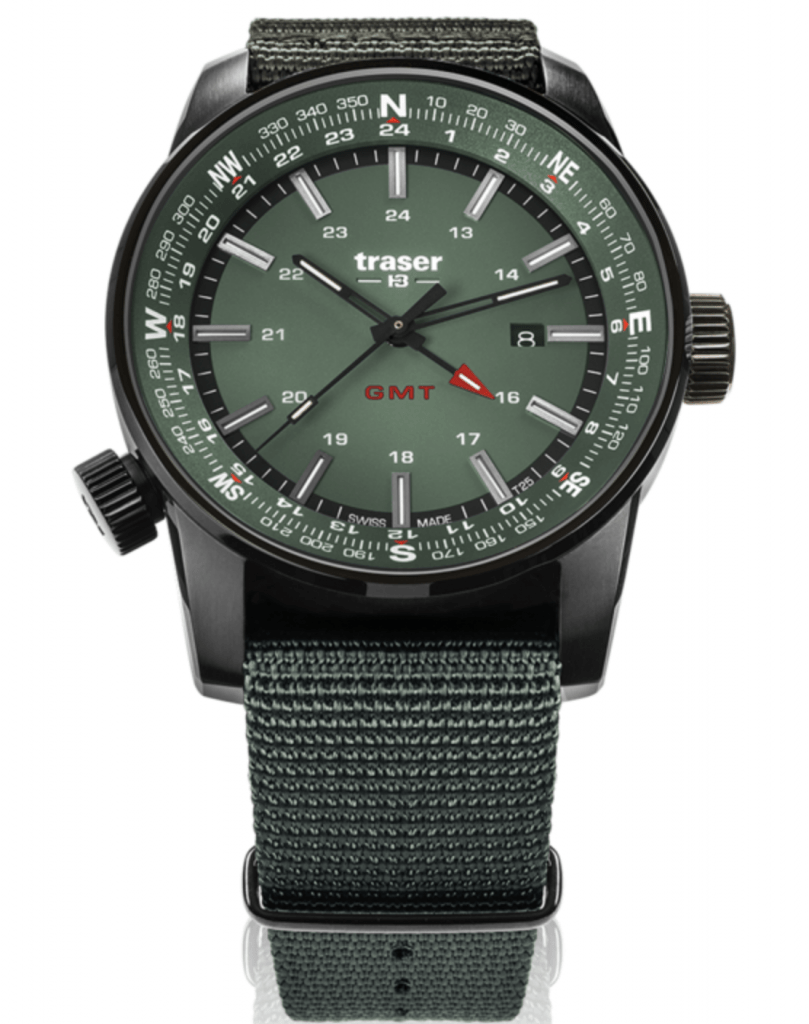 A real military watch must be unnoticeable yet extremely functional. You will not find an army watch with expensive diamonds or colorful looks. When a soldier is in a combat mission, the ticker must be as much camouflaged as possible.
That is why the wristwear comes mainly in army green, black, gray, or brown. Another thing helping a soldier to stay hidden, as well as for better reading, is the anti-reflective coating.
6. Precise Timekeeping
Quartz movement is the most accurate and widespread timekeeping technology out of all the different watch movements available.
Assaults and army exercises are quite often synchronized and coordinated, and sometimes a second can decide life or death. That is why automatic watches, which tend to lag a little in precision, are not that widespread in the military.
The special sort of watch that possesses quartz timekeeping and makes use of radio waves to stay accurate is called an atomic watch. With regular updates from the atomic clock through the waves, the watch synchronizes the accuracy to a fraction of a second for the entire lifetime.
7. Easy Readability
Having a readable watch can be predominant to the success of the mission. It means all the necessary information you can read from a watch must be visible in any weather condition, during the day or night.
A large case and numbers with high contrast in the dial are typical attributes in an army watch. Luminescence, also typical in military wristwatches, makes the marks and hands glow in the dark. Formerly, luminescence consisted mostly of radium that is radioactive but has now been replaced by less bright, but less toxic composites.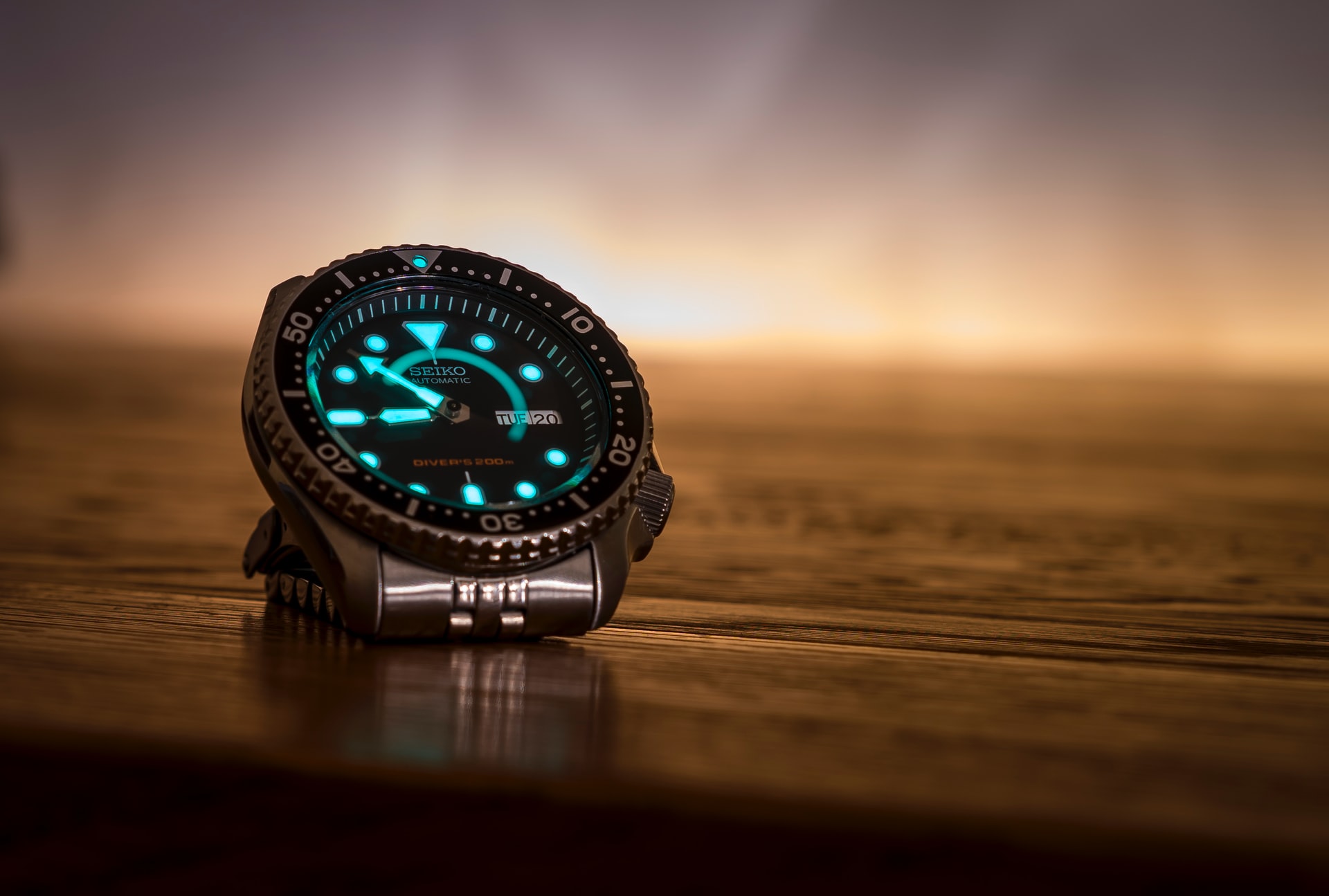 8. 24-Hour Dial
Some may wonder why the military prefers a 24-hour dial over a 12-hour dial. The answer is simple: 12-hour dial with the AM and PM periods can lead to risky misunderstandings, while a 24-hour time is universal and less error-prone.
There are mainly two types of 24-hour watches. One is where the whole dial divides into 24 hours, the other has a standard 12-hour dial, with the 24-hour markings also present.
Some watches have a dual timezone option – alongside the regular dial, there is also a bezel that can be rotated, so its numbering represents another timezone. Pilots, for example, find it extremely useful in keeping track of both times.
9. Special Functions
The individual functions can be of invaluable help in difficult situations.
Imagine being on a lengthy mission in the wild, and suddenly you've lost the correct path. But what if you had a compass or a GPS in your watch? Or even an altimeter and a barometer? You can find your desired direction in a split second with the navigational features. An altimeter and a barometer help you to measure the heights you're in and the possible thunderstorms you might face.
Another helpful feature is a chronograph function you can find from a lot of watches. In essence, a chronograph is a stopwatch for measuring certain time intervals, and also distance and speed.
Since we've already touched the topic of unique functions that real military watches can possess, let's look at the hardcore technologies that are extremely helpful in military operations.

Technologies Used In Real Military Watches
Weather Prediction System & ABC
A barometer measuring air pressure is a helpful tool in predicting the weather. Good weather always has high pressure, while low air pressure means the air is rising, and eventually results in clouds and fallout.
The technology is widely used by hikers and outdoor enthusiasts but can be beneficial in military actions as well when special ops take days to complete.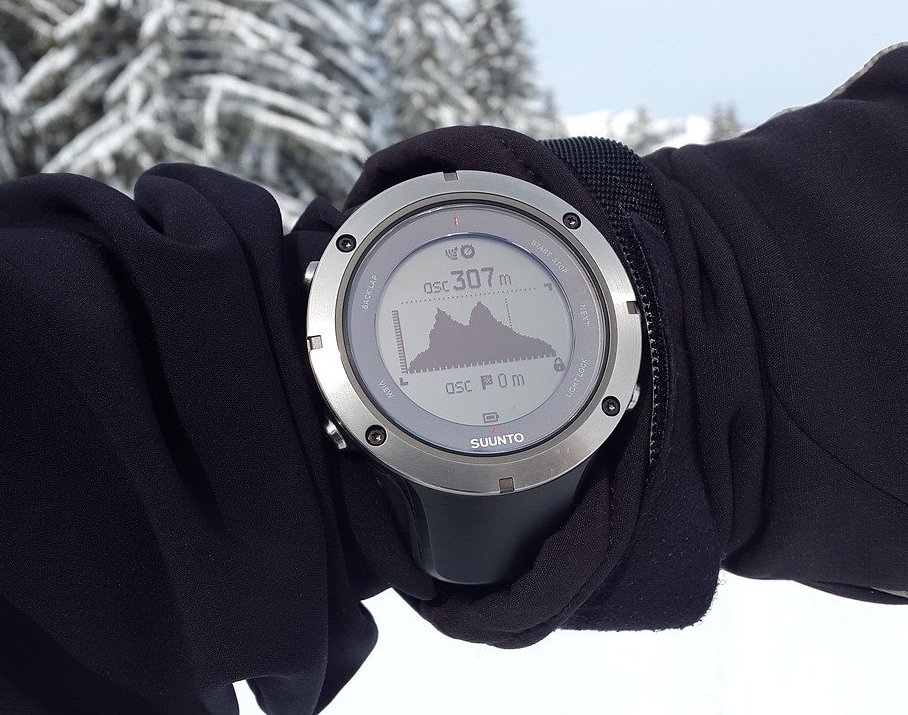 An ABC stands for an altimeter, a barometer, and a compass feature in a watch. While a barometer measures air pressure, an altimeter is useful for observing the altitude. Altimeter watches use the changes in atmospheric pressure to determine the variations in elevation.
A compass feature is as simple as you might have guessed – to locate the correct direction.
Most notable ABC watches with the ability to predict the weather are manufactured by Suunto, Garmin, and Casio.

Swiss Self-Powered Illumination
Luminox and Traser, renowned military watch brands, use a self-powered illumination system in the timepieces that glow up to 25 years without the need to push a button or presenting it to any light source.
The technology lies in the functionality of the tritium gas tubes which always remain visible on the hour markers, hands, and in some cases, on the bezels. Although tritium is a rare and radioactive isotope, it's completely safe in the military wristwatches. Also, illumination technology is waterproof and shock-resistant.
US Navy SEALs and Air Force pilots requested these watches, precisely for the self-powered illumination feature. The servicemen don't need to worry about recharging or running out of light in the darkest situations.

Indiglo Night-Light
Indiglo is a technology on watches marketed by Timex, another renowned military watch brand. It incorporates an electroluminescent panel as a backlight for even illumination of the dial.
Most of the watches have a whole dial illuminating, but there are some models with only the digits illuminated. If you notice someone with a blue backlight glowing in the dark, you can be sure this fellow has a Timex watch with the Indiglo night-light feature.
For military personnel, the system is helpful in dark conditions for a better reading of the time. Also, the blue light is not that visible compared to other colors, helping for a better hideout.

Radiation Detector
MTM (Multi-Time Machine), an authentic American military watch brand, is responsible for one of the unique features you can find in the army watch industry – a radiation detector.
A Geiger counter measures single-dose gamma ray levels, as well as cumulative exposure over time. The technology is for radiation-related professionals, radiologic technologists, and the military personnel dealing with such matters.

The Solar-Powered Battery Recharging System
With the solar-powered battery recharging system, a watch powers itself from a solar cell. The energy is stored in a rechargeable cell to power itself when covered or during the night. The system is considered eco-friendly and is used more and more with every year.
The technology requires low maintenance, has a long power reserve, can be charged from any light source, and guarantees long-lasting battery life. It's a perfect fit for military purposes when a reliable watch is a must.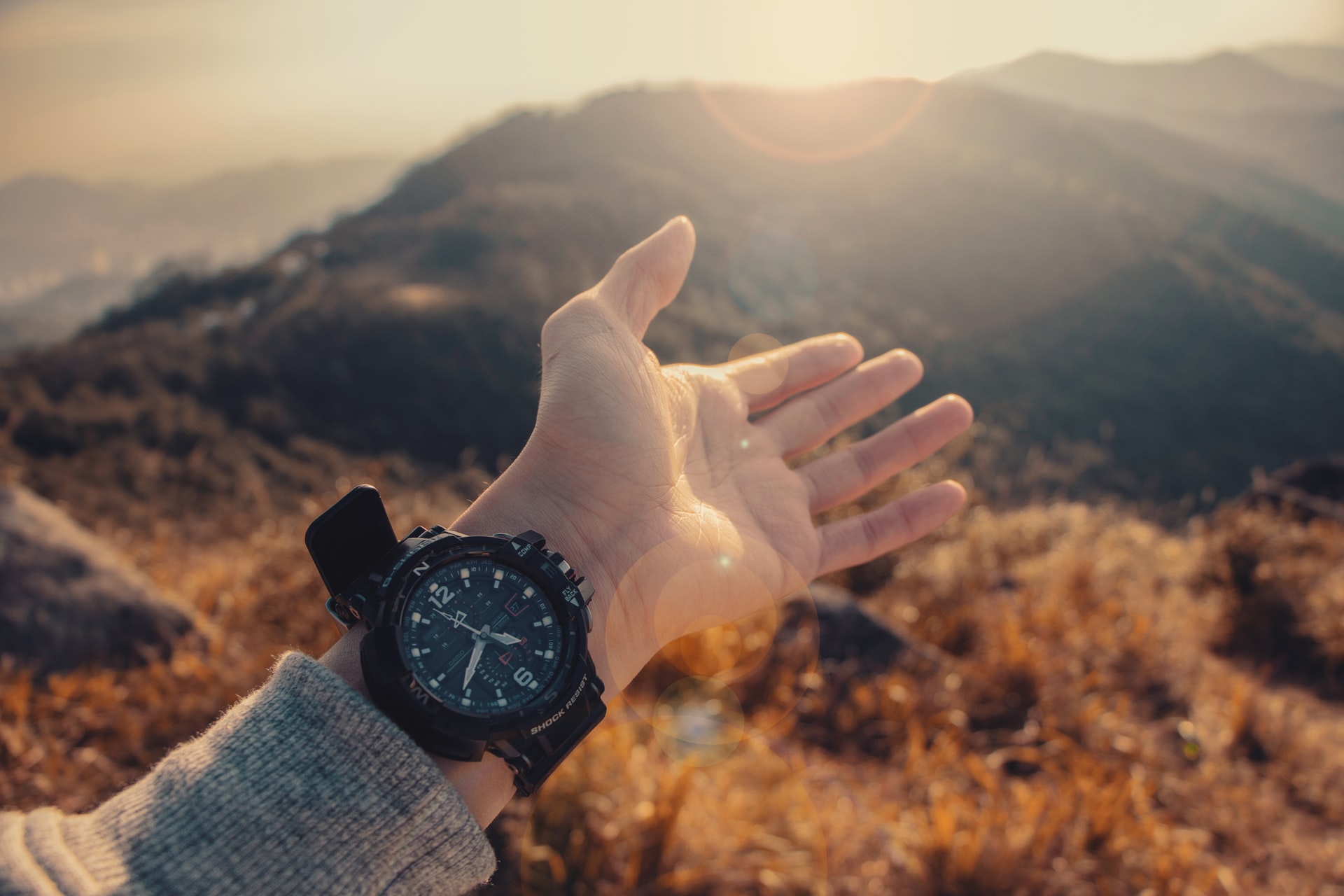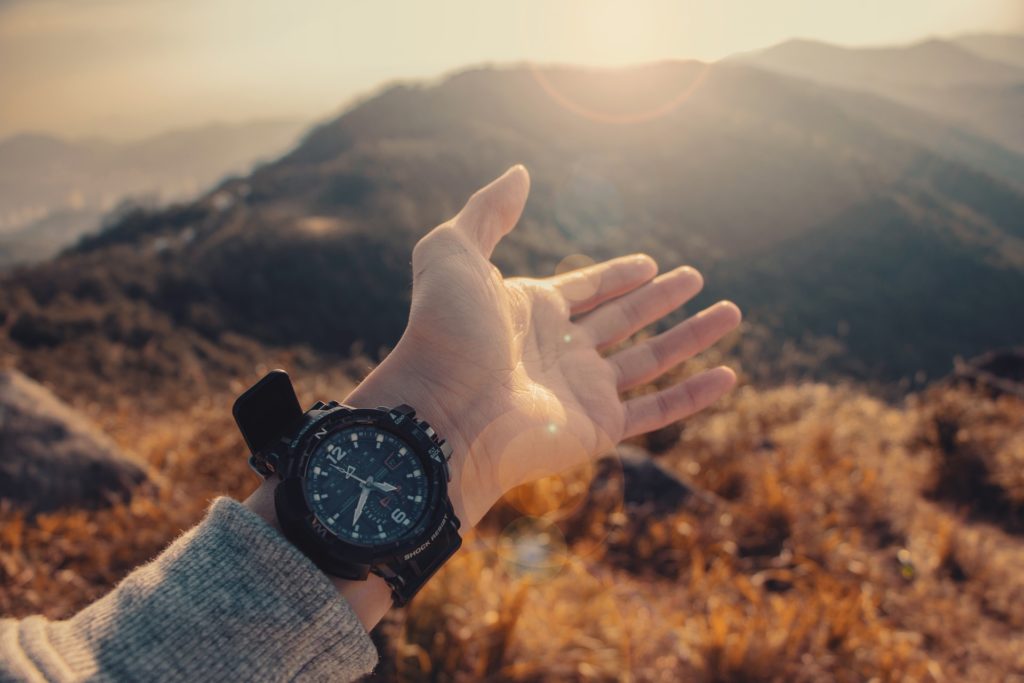 Diashock
Diashock is an anti-shock system that Seiko uses in the watches.
In the military, a shock-resistance is an inevitable feature, guaranteeing the well-being of a timepiece after getting hit. Though the system is implemented to automatic mechanical watches, which are not that popular in the military, it still offers a unique technology that's suitable for many in the military profession.

Real Military Watches: What They Have In Common?
The army watches are foremost durable and reliable timepieces, avoiding easy breakage and inaccuracy. You'll not run into any flashy models because they are designed for functionality rather than aesthetics. Expect to find rugged and tough-looking, but also "unnoticeable" wristwear in your journey in picking the correct military watch. Last but not least, real military watches are nothing without special functions helping in different and unexpected situations. It's impossible for a genuine army watch to have all the before-mentioned characteristics but if it has at least half of them, you can say you have a real military watch.

You may also like:
Affiliate Disclosure: As an Amazon Associate I earn from qualifying purchases. Details
Latest posts by Carl Pender
(see all)