Affiliate Disclosure: As an Amazon Associate I earn from qualifying purchases. Details
Japanese watches are among the best in the world. They are of high quality and full of innovative technological advancements that have shaped the whole watch industry. Quartz movement, solar power, and multi-band technology are just a few to mention. But what are the companies that have contributed to Japan's success story in watchmaking the most?
As follows, we've listed seven best Japanese watch brands offering world-class wristwatches.

---
Seiko


Established in 1881, Seiko is the oldest watch company in Japan. And not only is it the oldest but the most recognized as well, because you'll not find many other brands that can boast with that many "firsts" in the history of horology.
At the time when the mechanical movement was the onliest mechanism available, Seiko created something spectacular. The groundbreaking and awe-inspiring quartz movement turned the tables, which caused the so-called Quartz Crisis that eventually put the almighty Swiss industry to its knees.
Of course, Seiko didn't remain the sole provider of the movement, as numerous other brands followed. However, being the first company to introduce a quartz watch established Seiko's unflappable position at the very top of the industry.
Besides quartz technology, the brand is also the pioneer of the Kinetic watch movement and solar-powered GPS timepieces and offers one of the most reliable dive wristwear on the market. As a matter of fact, the ISO 6425 standard that certifies professional diver's watches was introduced after years of Seiko's lobbying.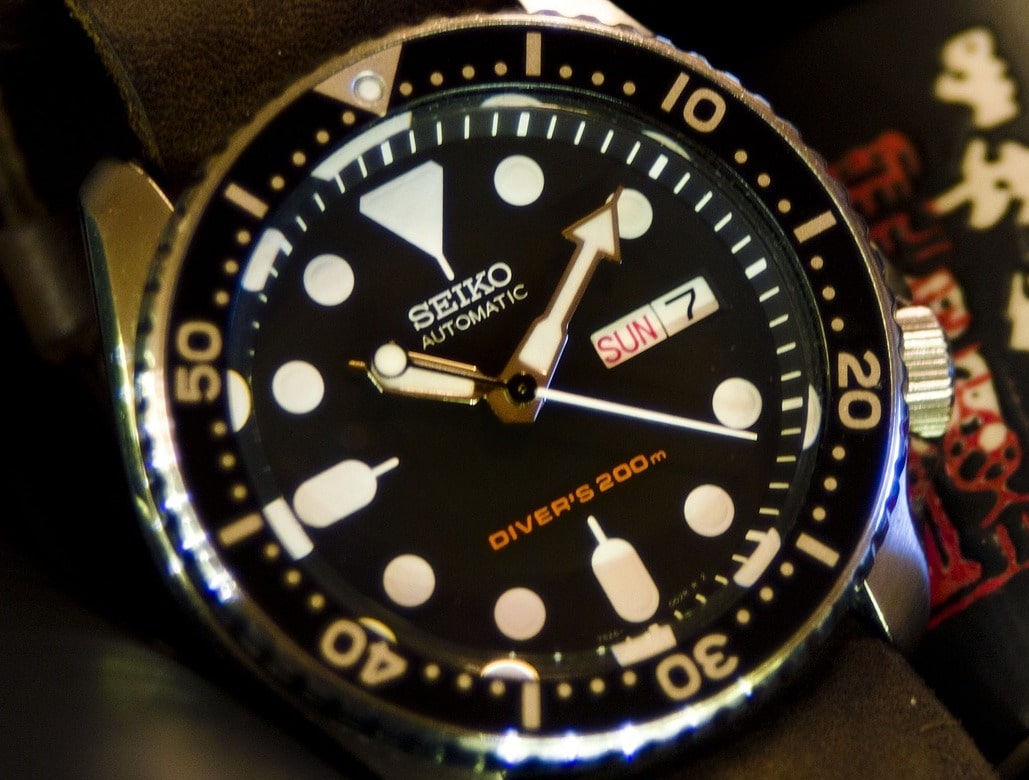 The hard work that Seiko has put into its wristwatches is vividly showcased in numerous partnerships with world-famous sporting events. The brand has been the official timekeeper of Tokyo 1964 and Barcelona 1992 Olympic Games, four FIFA World Cups, and several IAAF athletics World Championships.
The line of watches is vast, ranging from professional diver's and sports watches to classy dress wristwear. All the different styles run on mechanical, quartz, automatic, Kinetic, solar, or Spring Drive movements. No other brand has that many timekeeping options than Seiko do.
Out of all the movements, three of them – quartz, Kinetic, and Spring Drive, namely – are technologies introduced exclusively by Seiko.
Price-wise, the watches are available from $100 to several thousand dollars.
If you wish to know more about the brand, visit our dedicated post on the Seiko brand review. We've also got a comprehensive list of the top Seiko timepieces, so feel free to discover them.

---
Citizen


Another top-notch Japanese brand is Citizen. It was founded in 1918 in Tokyo but manufactured its first wristwatch – the Citizen – in 1924.
Over the decades, the brand has caught an eye for countless horological innovations, making their models sought-after for technology-inspired watch aficionados.
One particular term that goes hand-in-hand with the brand is Eco-Drive. The solar power system equips watches with solar energy, thus eliminating the need for regular battery replacements. The technology is so widespread that over 80% of Citizen watches run on it.
And what makes it even more tempting is the considerably low price when many models are available for less than $200. Citizen manufactures one of the best solar-powered watches you can get, so rest assured, because the quality is magnificent.
Besides Eco-Drive, Citizen is also a pioneer of multi-band atomic timekeeping – a technology that guarantees the accuracy of one second in one hundred thousand years. Satellite Wave, a technology derived from atomic timekeeping, provides time adjustments anywhere and at any time.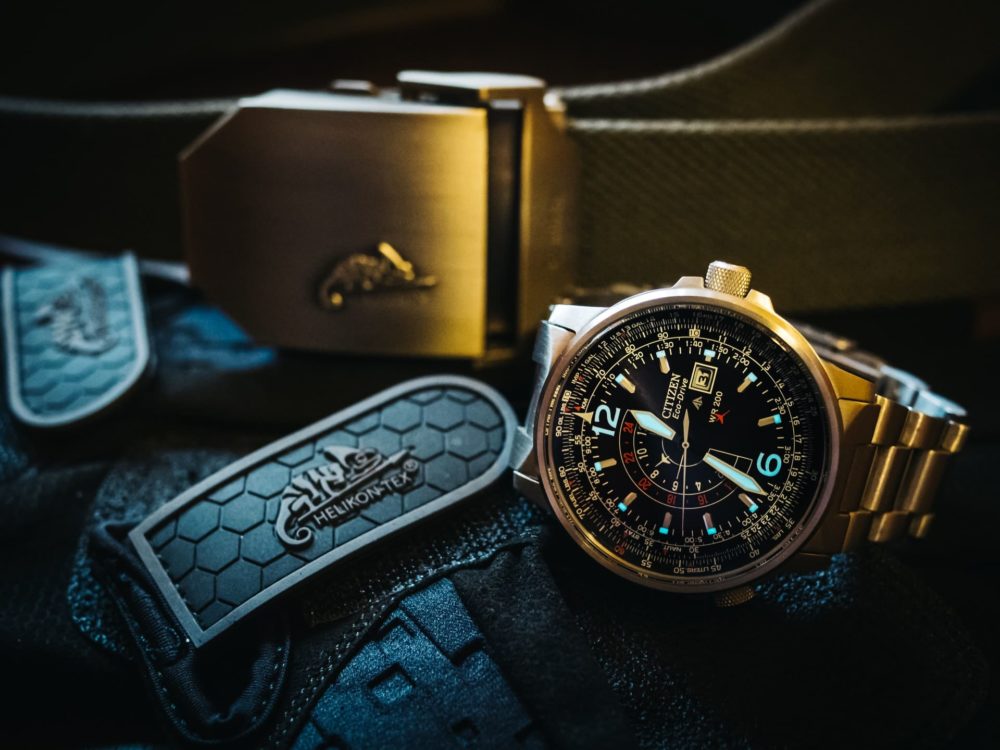 Citizen watches are mainly quartz-driven and equipped with rechargeable cells for solar power storage, but you'll find some models with mechanical movement as well.
Since Citizen acquired the renowned Miyota movement company, most watches come with precisely Miyota's high-quality mechanisms. The same applies to Citizen's subsidiaries, such as Bulova watches.
Citizen's models are highly appreciated in the military, among sports personnel, divers, pilots, and racers, and typical everyday wearers that value reliability and recent horological technologies. The Promaster collection is the flagship of the brand, comprising precisely the previously mentioned characteristics.
The two innovations – solar-powered movement and atomic time – are mainly present in Japanese brands' models. Much of the development of these technologies is owed to stiff competition between Citizen and Seiko that have worked tirelessly enhancing them. The Seiko vs Citizen battle is one of the most intriguing and never-ending debates among watch enthusiasts.
Citizen's watches are very reasonably priced and suiting different expectations. Prices stay between $100-$2,000.
We have conducted a thorough analysis of the brand, so if you're interested, feel free to visit our dedicated post on the Citizen watch review.

---
Casio
Casio is one of the best Japanese watch brands because of its ultra-durable G-Shock and Pro Trek lines. A company that started out in 1946 producing all sorts of electronic equipment, turned to wristwear manufacturing in the 1980s.
G-Shock watches are produced primarily for sports, military, and outdoor-oriented activities. G-Shocks are known as the most reliable and shock-proof wristwear that withstand rough conditions, whether you're on the land or deep underwater. The timepieces look rugged, mainly due to the knobby and knurly urethane-resin bezel design. A minimum of 20 ATM of water-resistance is guaranteed to any G-Shock watch, as is the electro-luminescent backlight.
G-Shock's tactical purpose watches are sought-after among the military personnel not only for the reliability, but also for special features, such as atomic time, solar power, stopwatch, and ABC (altimeter-barometer-compass).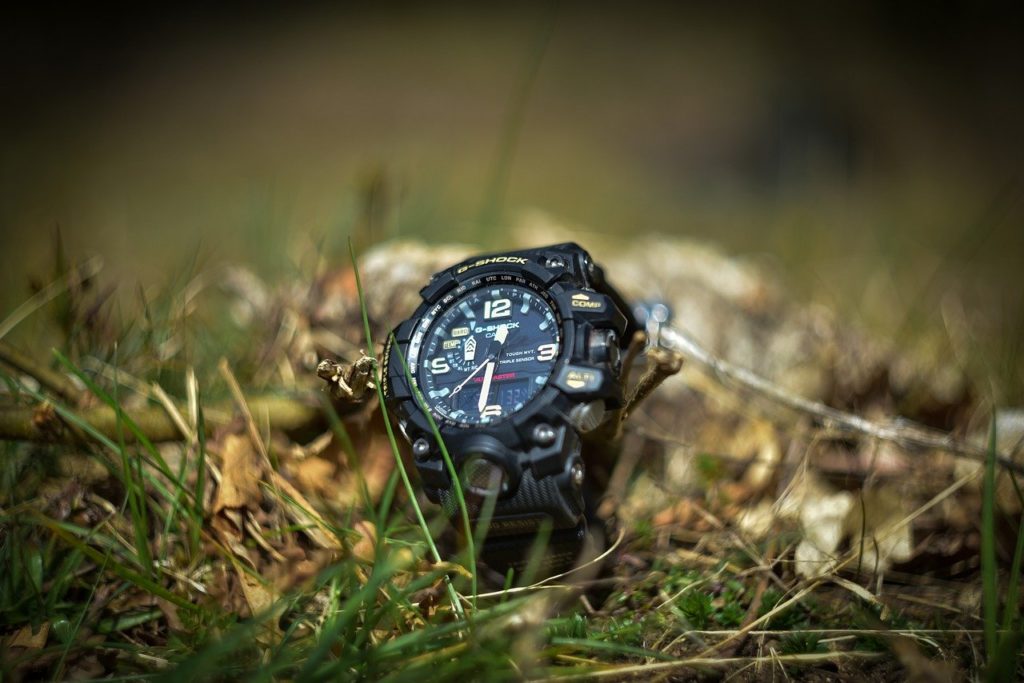 Another Casio's masterpiece – the Pro Trek line – offers watches for sports, hiking, and camping. Compared to the G-Shock line, these watches are more sophisticated and not that rugged. Still, you can expect high reliability from these timepieces. The technologies in Pro Trek watches are similar to those in G-Shocks, such as solar power, Triple Sensor technology for weather phenomena, and atomic time.
The Edifice line steers away from the previous two in offering everyday watches that are appropriate for all kinds of activities. Though greater emphasis lies on racing, thus the majority of watches feature chronograph function and the symbolics of the sport.
Besides sports-oriented G-Shocks, Pro Treks, and Edifices, Casio offers a variety of simple yet durable digital watches at dirt-cheap prices, such as vibrating alarm watches and casual everyday timepieces.
You can check out our post on the best men's watches under $100 where several of Casio pieces are proudly represented.

---
Grand Seiko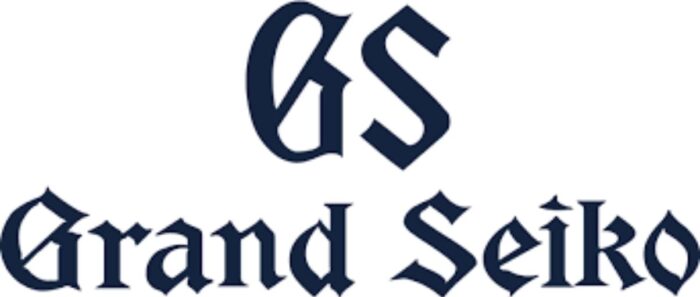 Grand Seiko was initially a luxury line under Seiko but became an independent brand in 2017. And comparing Grand Seiko's models with typical Seiko's watches, it is clear why the separation happened.
Grand Seiko is a luxury watch brand that offers elegance, simplicity, and one of the most accurate movements around. The wristwear suits the best for formal wear, so the typical wearers are businessmen who are after sophisticated apparel and precise time.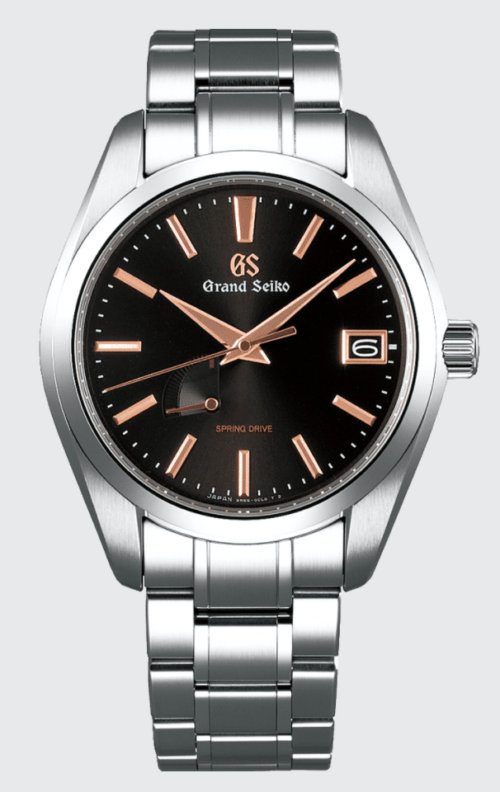 The brand employs three types of entirely handmade movements – quartz, mechanical, and Spring Drive. Grand Seiko's quartz watches feature the highly recognized 9F movement with an accuracy of 10 seconds a year. Contrasting it to 15 seconds a month for a typical quartz watch, the 9F movement is a King of precision.
All mechanical watches from Grand Seiko exceed chronometer specifications, meaning they provide high precision and accuracy. You'll also find a Hi-Beat caliber that runs at a very high frequency of 10 beats per second, creating a smooth sweeping movement of the second hand.
Spring Drive, which is unique to Seiko, combines the magnificence of mechanical movement and the accuracy of quartz through an electronic regulator.
The three amazingly accurate and highly reliable movements are available in Elegance, Heritage, and Sports collections, with prices starting from a couple of thousand dollars.

---
Orient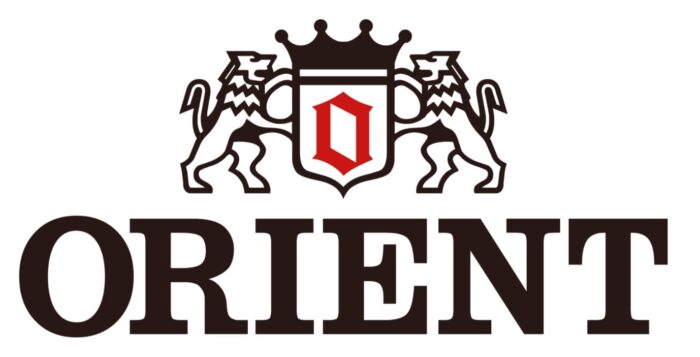 Another top Japanese watch brand that has close connections with Seiko is Orient. The company started out independently in 1950 but was acquired by Seiko in 2009. Despite being a subsidiary, Orient has maintained its in-house movement manufacturing, thus providing customers with the specialty it is known for.
Japanese quality is well-known, and Orient is a perfect example of that. Stainless steel and sapphire crystal are widespread materials you'll find from the majority of high-quality pieces, while reliable movements guarantee accurate and complication-free time function.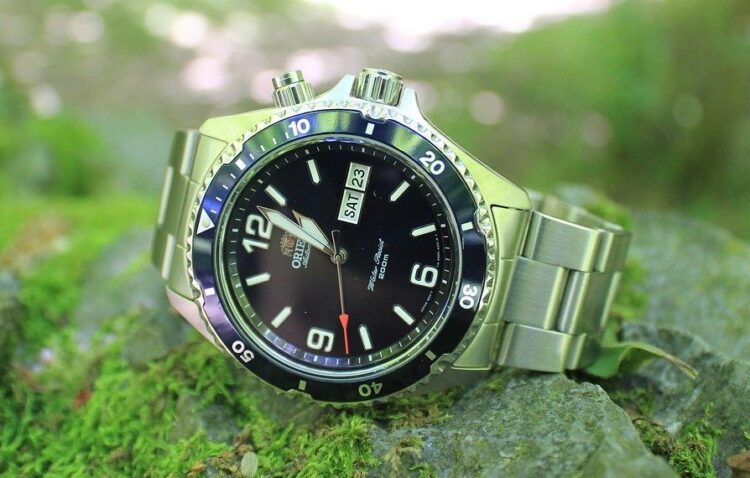 Orient has two distinctive lines – Orient and Orient Star. Both of them offer Classic, Contemporary, and Sports collections. The timepieces come with various apparel, from classic dress watches and flashy open-heart dials to sporty dive wristwear.
The majority of wristwatches are with mechanical movement, which is the prime feature of the brand. Price-wise, Orient markets its wristwear for very affordable rates, when the cheapest quartz and automatic watches are available from as little as $100. Their moon phase function watches belong to the top in terms of price-quality ratio.
Our comprehensive overview of Orient watches explains exactly why the prices are so favorable.

---
Credor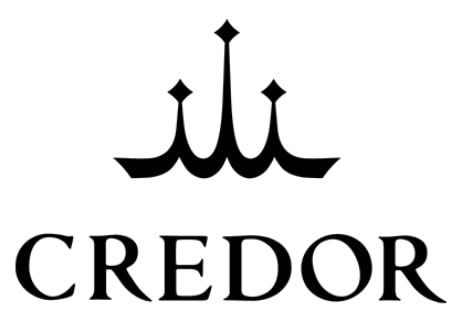 Though not an independent brand itself but a line of watches under Seiko, Credor definitely deserves to be differentiated due to its prestige. Credor (Cret-D'Or) stands for "Gold Crest" in French and is to represent Japan's watchmaking sophistication at its best.
The line has quite a lot in common with Grand Seiko, providing high-class wristwear for the wealthier part of customers, though Credor watches are limited to the Japanese market only.
At the time of the Quartz Revolution, the demand for mechanical watches diminished, which resulted in cutting off the Grand Seiko line. The customers were obsessed with quartz timekeeping. Thus Seiko decided to introduce a high-end quartz line – the Credor.


These days, Credor watches are the representation of exotic watchmaking. Tourbillon, minute repeater complication and power reserve complication showcase the craftsmanship of the top watchmakers in Japan. Credor Eichi II, for instance, is widely regarded as the finest Japanese watch ever made.
Acquiring a Credor is not the easiest task, mainly due to the unavailability anywhere besides Japan, and hefty price tag. If the opportunity arises, then the cheapest Credor watches start from $3,000.

---
Minase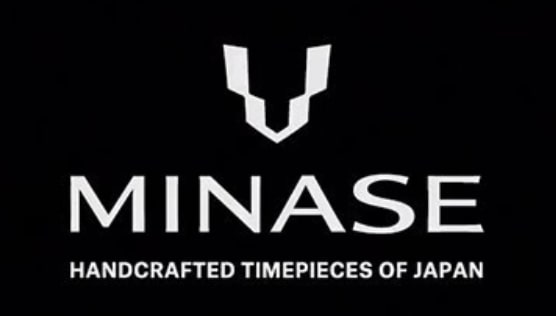 The last entry on the list of the best Japanese watch brands is the most unique of them. Minase was known as a high-class watch case manufacturer for top-notch brands, but in 2005, they decided to give it a try in producing high-end wristwatches.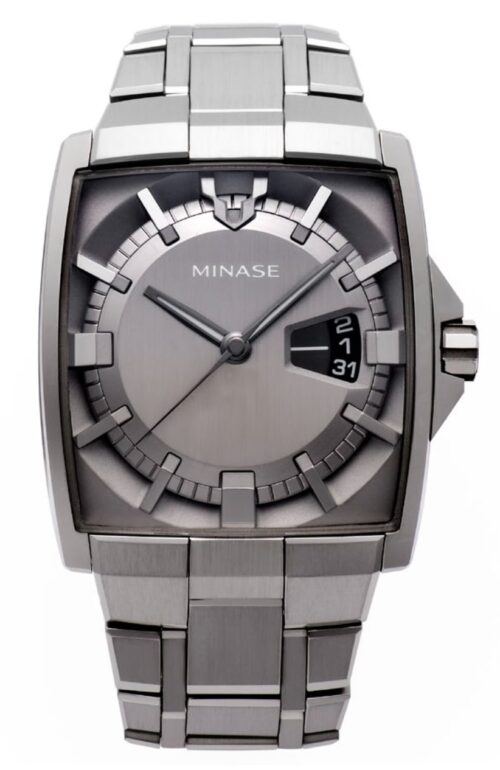 Minase produces less than a thousand watches a year but has caught attention for quality and unique apparel. Inspired by Japanese traditional wooden puzzles, every model looks like one of a kind. Swiss ETA movements that are slightly modified have found their way into rectangular cases – indeed a sight to see.
Albeit Minase's short existence in the wristwatch industry, they offer a considerable number of models. Divido collection is the most contemporary, while Horizon, Windows, and Masterpiece collections are the face of Minase's uniqueness.
You can expect these watches to cost between $3,000-$7,000.

---
Conclusion: Best Japanese Watch Brands
The Japanese are known for their hard-working mentality and precision – two essential components that are required for making world-class watches. The seven best Japanese watch brands listed here (some of them sub-brands) are the pride of the country, providing highly reliable and innovative wristwear. Considering the recent progress that the local industry has gone through, we can be sure there will be further technological advances and innovative approaches. And, hopefully, we'll see the list of brands growing.

You may also like:
Affiliate Disclosure: As an Amazon Associate I earn from qualifying purchases. Details
Latest posts by Carl Pender
(see all)