Affiliate Disclosure: As an Amazon Associate I earn from qualifying purchases. Details
Upon the arrival of the Quartz Revolution in the 1970s, the accuracy of wristwatches achieved a whole new level. People were fascinated by the precision it offered, especially considering the inconvenience of the mechanical timepieces at that time when habitual crown turning had been a weekly norm.
In those days, it would've been unimaginable to wish for greater accuracy than quartz provided. With the arrival of atomic timekeeping in the 1990s, though, the limits were once again raised. But this time, to the highest heights possible.
The following post answers everything you need to know about atomic watches – what they are, how they work, pros and cons, etc. We'll also shed light on some of the best atomic watches that not only provide you with the most accurate time but are also guaranteed to stand everyday wear and tear.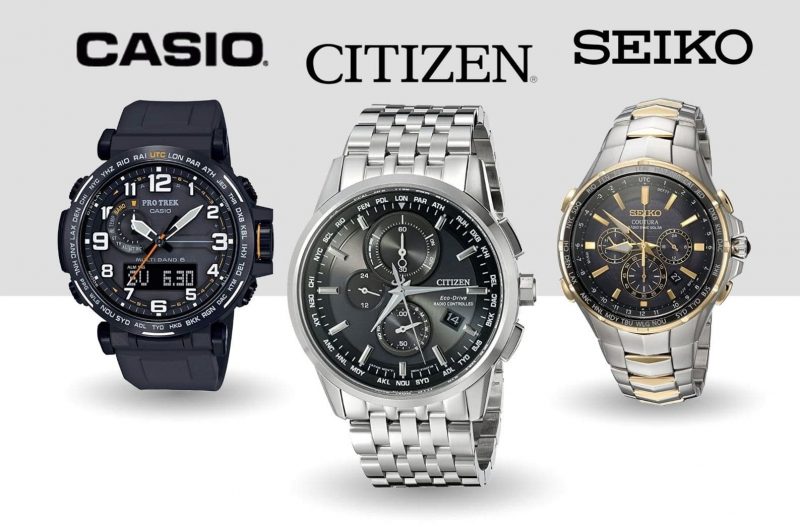 But first off, let's find out what is hidden behind the term atomic.

What Is an Atomic Watch?
In layman's terms, an atomic watch is a timepiece that keeps a correct time throughout its lifetime. The timekeeping is so flawless that the watch will lose or gain only a fraction of a second in thousands of years, meaning it will never lose time.
This unbelievable accuracy is possible due to the atomic clock that updates the watch at least once a day.
There are around 400 atomic clocks all around the world, contributing to the calculation of international atomic time. The US clock – NIST-F1 – is based in Boulder, Colorado. Explaining the core of this clock requires a post of its own, so let's just bear in mind that NIST-F1 is the base timekeeping mechanism for all the other time-trackers.
But how do atomic watches receive the updates?

How Do Atomic Watches Work?
The atomic clock adjusts the time through low-frequency radio signals on several occasions at night. A miniature receiver searches the signal and decodes it for an update.
The calibration occurs at night because signal interferences from other sources, such as metals and radio waves, are much lower than during the day.
A typical reach of waves from a transmitter covers about 2,000 miles, so if a wristwatch is out of the range for an extended period, the watch runs as usual but won't receive any time calibration. When back in the area, the watch will make adjustments.
An atomic watch works on quartz movement, which means the signals correct the deviation of quartz timekeeping.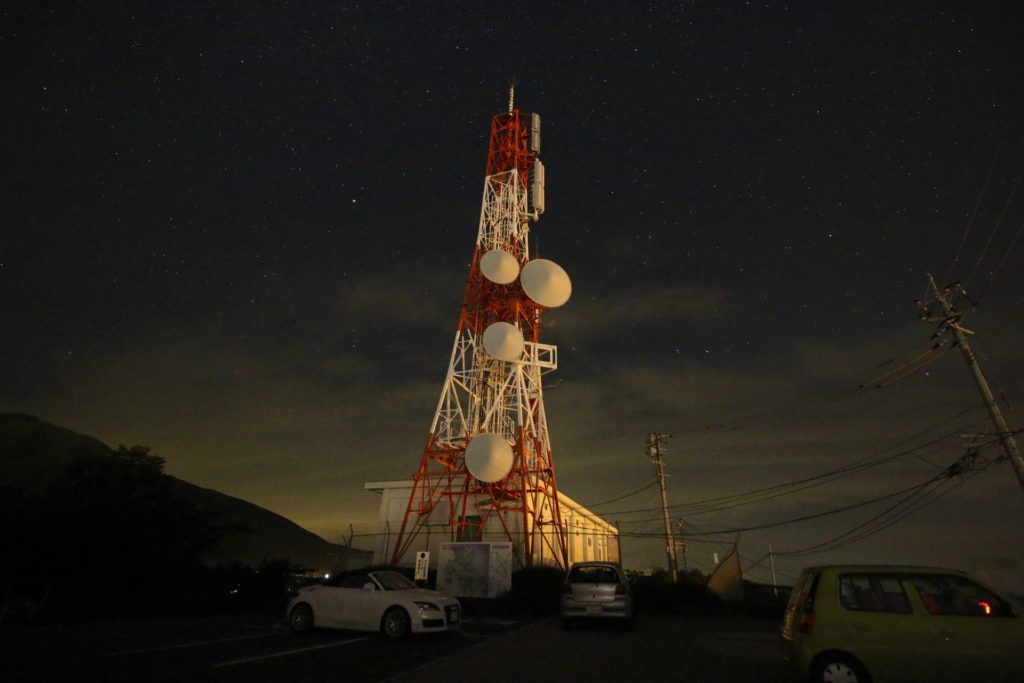 Besides quartz watches, atomic time is also available in solar-powered wristwatches. When considering the fact that solar-powered atomic watches never need battery replacements while keeping atomic precision throughout their lifetime, there isn't any better type of watch available in terms of convenience. If you wish to know more about these unique timepieces, visit our extensive post on solar atomic watches.
Although the atomic time calibration might seem a complication-free process, there are still a few factors that might hinder it.
Minor Complications with Atomic Watches
One of the factors resulting in the lost connection is physical or unseen interference. High-density metals, such as chromium steel alloy that is used in safes, and various other reinforced materials can interfere with the signal. The unseen influences from powerful electronic equipment and radio signals likewise can impact the regularity of updates.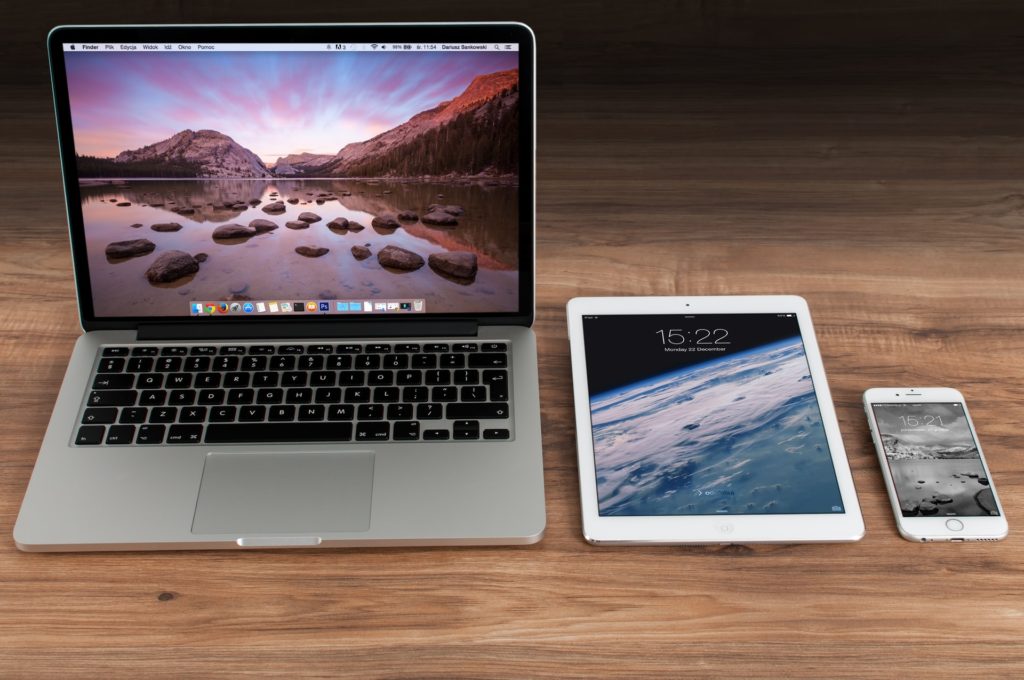 However, delays through these factors are minimal, with no effect on perceptible time shifts either. Even if there is any interference, the watch will adjust to atomic time in the first suitable moment.
Distance from the radio wave transmitter is a more serious factor. The time-setting function in atomic watches will not operate in Hawaii and Alaska because the watch cannot communicate with the clock from these states due to being out of the broadcast reach.
The described complications are still somewhat trivial in posing nearly non-existent threats in densely populated areas. The most affected are people who live in the peripheral states of Alaska and Hawaii, far north in Europe, South America, Russia, and Oceania.
The estimated broadcast reach of radio waves for atomic watches is visible from Casio's example below. Citizen and Seiko have the same areas available in their timepieces.


Atomic Watch Brands
When it comes to the brands manufacturing atomic watches, there are three major providers – Citizen, Casio, and Seiko.
Citizen
The brand is a pioneer of multi-band radio-controlled watches when the first models entered the stage as early as 1993. Not only do they provide atomic precision but also light-powered Eco-Drive technology, making their timepieces one of the handiest on the market.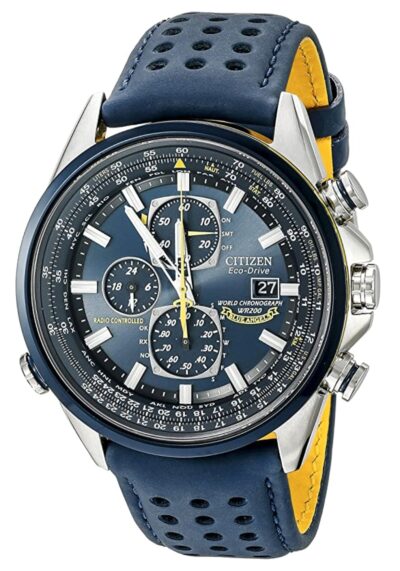 The first radio-controlled watch had an antenna running vertically across the dial. The peculiar design was due to the interferences from metal parts that influenced then-weak radio signals entering the receiving circuit.
While the next innovation saw the antenna move from the dial to the side of the watch, the nowadays technology of hidden receiver under the full metal case came out in 2003.
The brand manufactures all the parts of their wristwatches in-house, in that never giving in to cheaper third party products and their potential flaws.
The most significant collection of atomic watches is the Promaster A-T series. The aviation-inspired timepieces are large-sized, providing information-rich dials and rotating slide rule bezels. Besides Promaster, you'll find atomic timekeeping in their World and PCAT series.
Casio
The famous Multiband 6 technology is the innovation of Casio. The name originates from the number of locations the syncing is possible in covering all the world's major regions.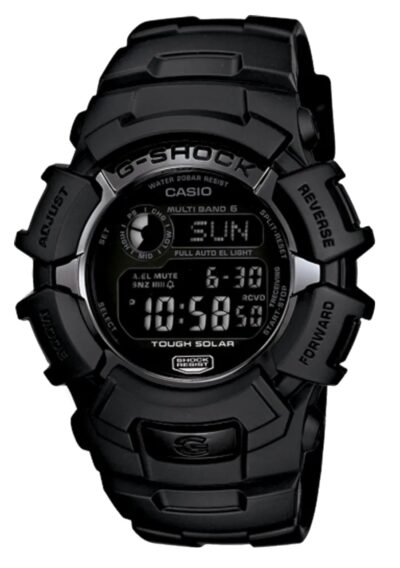 Casio has four major lines that offer atomic watches – G-Shock, Pro Trek, Edifice, and Wave Ceptor.
The unbelievably reliable G-Shock series is robust and is ideal for rigorous activities, especially for sports and the military. Besides atomic timekeeping, the watches also possess numerous other fantastic features, making the series a complete package for fastidious customers.
Pro Trek line is pretty similar to the G-Shock series when the emphasis lies on outdoor activities, such as hiking, camping, and climbing. For that reason, Pro Trek watches often feature activity-based technology measuring different weather conditions.
The Wave Ceptor watches are also for outdoor fanatics, but they're not as feature-rich as the previous two lines. That, of course, means the prices are also much more affordable.
The most fashion-oriented is the Edifice line. However, the exaggerating term of fashion doesn't mean the wristwear is shy of technologies and features. The Edifice emphasizes speed and time and therefore offers a wide array of solar-powered chronograph watches that are ideal for accuracy-admiring speed chasers.
Seiko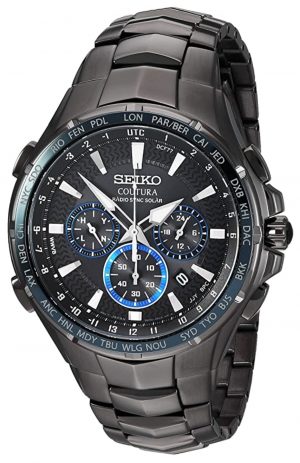 Another powerhouse producing atomic watches is Seiko. Primarily known for diver's watches, they were late bloomers in the field of atomic accuracy.
However, in 2005 Seiko became the first brand to introduce a three-band radio wave solar watch, capable of receiving time synchronizations from Japan, Germany, and the USA. Today, they've placed emphasis on a GPS-controlled time correction that is employed by the Astron collection.
Nevertheless, several genuine atomic watches are still produced and marketed in the Prospex and Coutura collections.

Radio-Controlled vs GPS-Adjusted Technology
But what's the difference between a genuine atomic watch and a GPS-controlled timepiece?
When an atomic watch receives time adjustments through radio waves, a GPS-controlled watch receives them via satellites. A GPS-enabled watch is much more advanced than a simple radio-controlled piece in eliminating several shortages.
For example, it allows you to switch between timezones without having to change the location in your watch manually. By simply pushing a button, the technology determines the exact location and time by connecting with several satellites.
A GPS-enabled timepiece is also invaluable to those who live in areas where the radio transmitters can't reach, such as Alaska, Hawaii, Australia, and Russia.
However, better technology also means higher prices. While some of the GPS-adjusted watches, such as the Citizen Satellite Wave CC3038-51E, cost around $500, the usual prices start from $1,000.
Like with atomic watches, the producers of GPS-enabled timepieces are the three Japanese greats – Seiko, Citizen, and Casio.

Prices of Atomic Watches
As you can see, the array of atomic timepieces is quite extensive, and so are the prices. Since the simple radio wave technology is relatively affordable, the atomic time is available for all budgets. You'll find cheap and simple options at $50-$100, but also some expensive models with extra features costing thousands of dollars.
However, the best value-for-money multiband wristwatches stay in the region of $200-$500 when besides the accuracy, you'll also get a proven quality from well-known watch brands.

Best Atomic Watches
Now that you're aware of what an atomic watch is and how it works, the decision of whether to buy one or not should be a whole lot easier. Those who find it fascinating should pay extra attention to the following list where we've listed the top 10 atomic watches.

Casio Wave Ceptor Atomic Watch
Case size: 43mm
Crystal: mineral
Water-resistance: 100m (330ft)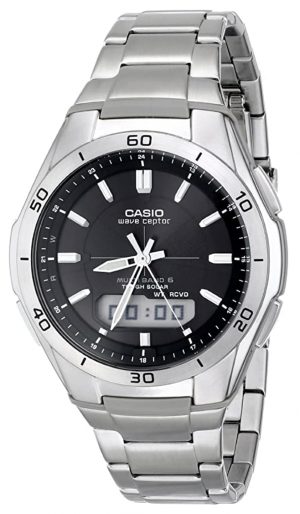 We start the list of the best atomic watches with a simple yet complete timepiece from Casio. The Wave Ceptor Atomic watch employs a Multiband 6 technology that is able to receive time adjustments from six transmitters around the world – North America, China, Europe (2), and Japan (2).
The timepiece comes with 29 timezones and a city code display on a small digital screen. The Ana-Digi Casio is also special for being powered by solar energy, ensuring a hassle-free user experience in eliminating the need for constant battery replacements.
For an atomic watch that costs around a hundred bucks, you get a plethora of functions that are typically absent at this price range. Daily alarms, 1/100-second stopwatch, hourly signal, and LED light are just a few to mention.

Casio Pro Trek Triple Sensor Watch
Case size: 45mm
Crystal: mineral
Water-resistance: 100m (330ft)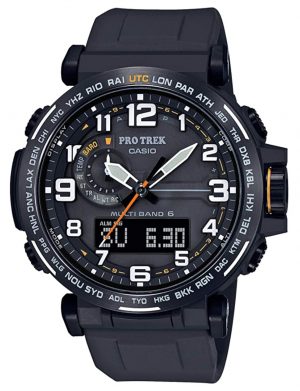 Another Ana-Digi watch from Casio featuring atomic timekeeping is the Pro Trek Triple Sensor watch. This one also receives time adjustments from six transmitters and is powered solely by light. However, the prime function in this timepiece is the Triple Sensor technology.
The innovation combines three valuable measurements for hikers and mountaineers – altitude, barometric pressure, and compass. The fourth essential feature that typically comes with Triple Sensor technology is a thermometer.
The Pro Trek Triple Sensor watch is built to stand severe conditions in having a 100m (330ft) water resistance, protected crown, and durable polyurethane band.

G-Shock Rangeman GW9400
Case size: 54mm
Crystal: mineral
Water-resistance: 200m (660ft)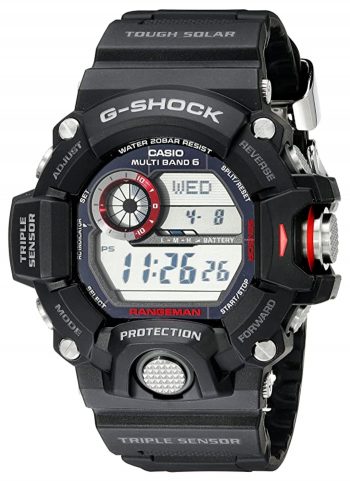 If you're after an even more durable and rugged outdoor timepiece, then the G-Shock Rangeman GW9400 is the watch to go for.
It has been constructed in a manner to withstand various shocks a watch may encounter during high-intensity activities. Thus, a 10-meter drop, vibrational shock, or even submerging the ticker deep into the water won't cause any harm.
The Rangeman is equipped with a Triple Sensor technology, 1/100-second stopwatch, sunrise/sunset times, countdown timer, and auto LED light as well, making sure a die-hard adventurer has everything he needs.
When it comes to timekeeping, it runs on solar-powered quartz movement, which is enhanced by Multiband 6 atomic time.

Citizen Eco-Drive World Time Watch
Case size: 41mm
Crystal: sapphire
Water-resistance: 50m (165ft)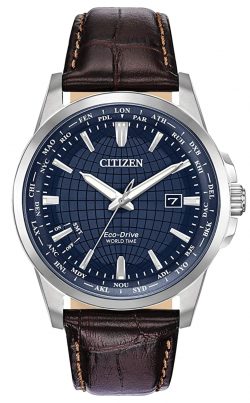 When digital or partly digital atomic watches aren't your "thing," you can always turn to analog options. Citizen, for example, has the most comprehensive selection for these types of atomic timepieces.
One of the most affordable radio-controlled watches from the brand is the Citizen World Time BX1000-06L. The 41mm timepiece comes with world time in 26 timezones with area indications on the edge of the outer dial.
The watch is dead-accurate in several meanings – it not only displays an atomic precision time but also comes with a summertime setting at 8 o'clock and a perpetual calendar at 3 o'clock position. It means you never have to meddle with the date function nor worry about the confusion with daylight saving times.
What makes the Citizen BX1000-06L watch even better is the Eco-Drive solar technology, ensuring a flawless running of the ticker, and a sapphire crystal that protects the face from unwanted scratches and reflections better than any other crystal.

Citizen World Chronograph A-T Radio-Controlled
Case size: 43mm
Crystal: sapphire
Water-resistance: 100m (330ft)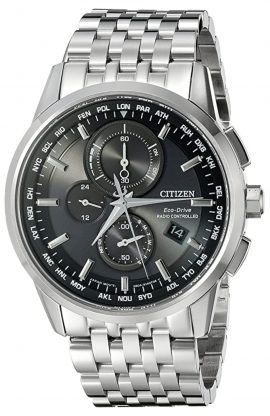 The next Citizen piece among the best atomic watches has some additional features compared to the previous entry. The World Chronograph AT8110-53E employs a 1/100-second stopwatch on two sub-dials, enabling you to measure various time intervals. The third window belongs to 24-hour time.
This atomic watch is similar to other radio-controlled Citizen watches in several perspectives, such as featuring the world time feature in 26 timezones and running on solar-powered Miyota quartz movement. However, the bold all-metal appearance is something that's quite unique.
The 43mm silver-toned stainless steel case is coupled with a 7-link metal bracelet that looks way more expensive than the actual price would suggest. If you're an admirer of metal watches, this Citizen atomic watch is definitely something to thrive for.
Besides all the excellent characteristics that come with this piece, Citizen offers a 5-year limited warranty with an option for an extra year if you register your watch on their homepage.

Citizen Navyhawk Atomic Timekeeping Watch
Case size: 48mm
Crystal: mineral
Water-resistance: 200m (660ft)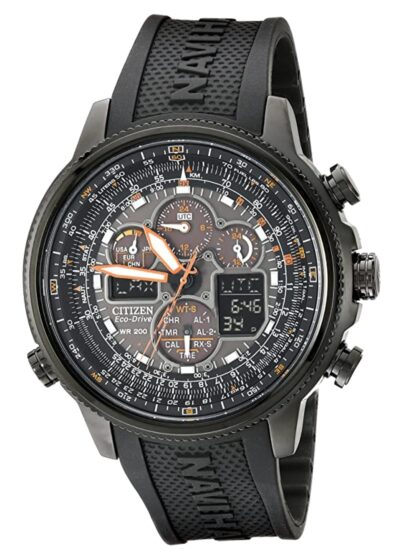 The Citizen brand has never been shy of demonstrating excellent skills in filling the dials to the brim with essential and handy information. If you look at the Citizen Navyhawk Atomic Timekeeping watch, you'll understand.
The most gripping is the pilot's slide rule bezel that sits on the dial's outer ring with uncountable measurement units for various equations. Although a real-life aviator rarely uses it, it's still a handy backup and a pleasing styling element to grasp.
The center of the face is occupied with necessary features for the precise atomic time, including city display, reception strength, transmission indicator, and frequency scale.
The timepiece is entirely solar-powered, like with most of the Citizen watches, and a water-resistance stands at 200m (660ft), guaranteeing its use for serious surface water sports.

Seiko Coutura Radio Sync Solar
Case size: 44.5mm
Crystal: sapphire
Water-resistance: 100m (330ft)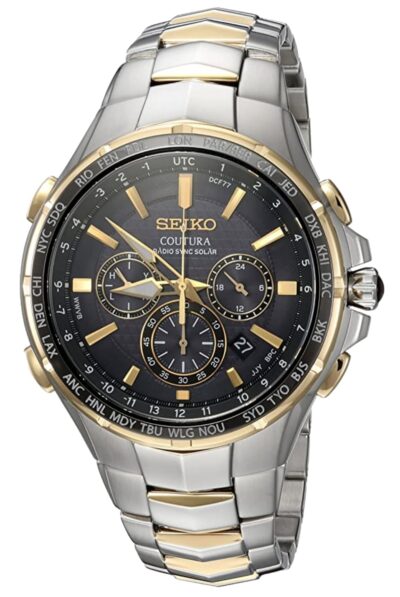 Although Seiko has turned greater emphasis away from radio-controlled atomic watches, the ones still available are nevertheless top-notch models on the market. One of such is the Seiko Coutura SSG010 Radio Sync watch.
Anyone wishing to receive compliments from co-workers and friends should consider this ticker because the solar-powered atomic timepiece stands out from the crowd with its wonderful gold-and-silver coloring and sleek design.
In terms of functionality, the Seiko Coutura won't disappoint either. It comes with signal receivings from five locations in the world, 25 timezones all displayed on the bezel, power save function, and an overcharge prevention feature.
The watch can last for up to six months without any light source and is also a perfect companion on a wrist of a person spending much of his time in the water.

Seiko Prospex Radio Sync Solar
Case size: 44.5mm
Crystal: Hardlex
Water-resistance: 100m (330ft)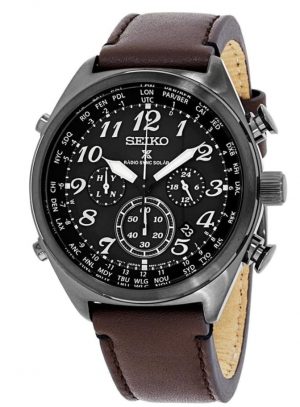 One of the few atomic watches from Seiko's Prospex collection is the Seiko Radio Sync Solar SSG015. Compared to the Coutura watch, it's more straightforward both function and appearance-wise. Therefore, it suits anyone who wishes to keep a low profile while enjoying the merits of atomic timekeeping.
The three sub-dials indicate the signal strength and second's hand (left), GMT (right), and 60-minute stopwatch (bottom). The chronograph's second hand has been placed on the main dial, so don't expect it to tick while not using the stopwatch function.
The SSG015 is a bit larger than typical Prospex watches, standing at 44.5mm in diameter, but the black coloring of the face works well in shrinking the perceptible size.
All in all, it's a top-notch atomic watch and worthwhile acquiring if a low-profile timepiece is your preference.

Should You Buy an Atomic Watch?
So, are atomic watches for you? First of all, you need to make sure whether you're going to value the feature or not. Although the majority of the wristwatches have quite affordable prices, you definitely wouldn't want to find yourself regretting the extra amount spent if you even can't get satisfaction out of it.
Time perception is very subjective, as is the need to control it and live after it. Quite astonishingly, many people find life managed by the time the onliest viable way of existing. For those, the atomic timekeeping is spot on.
Then there's the sort of people who seek perfection in everything they do and have. Or individuals who just value the most recent technology that is available.
In any case, atomic watches are suitable for those who value precise time due to their lifestyle, accept and adopt the newest innovations in any field, or who just fancy a renowned watch brand. What is certain, though, is the quality and reliability you get from atomic timepieces that these brands offer.

You may also like:
Affiliate Disclosure: As an Amazon Associate I earn from qualifying purchases. Details
Latest posts by Carl Pender
(see all)